If you play games on your Android smartphone and you want to record your gameplay there are a number of ways you can do that. In this article, we are going to talk about different ways you can record the screen of your Android smartphone.
Recording the screen of your smartphone will not only let you record your gameplay but anything that would appear on your screen.
Record your gameplay without installing any screen recording app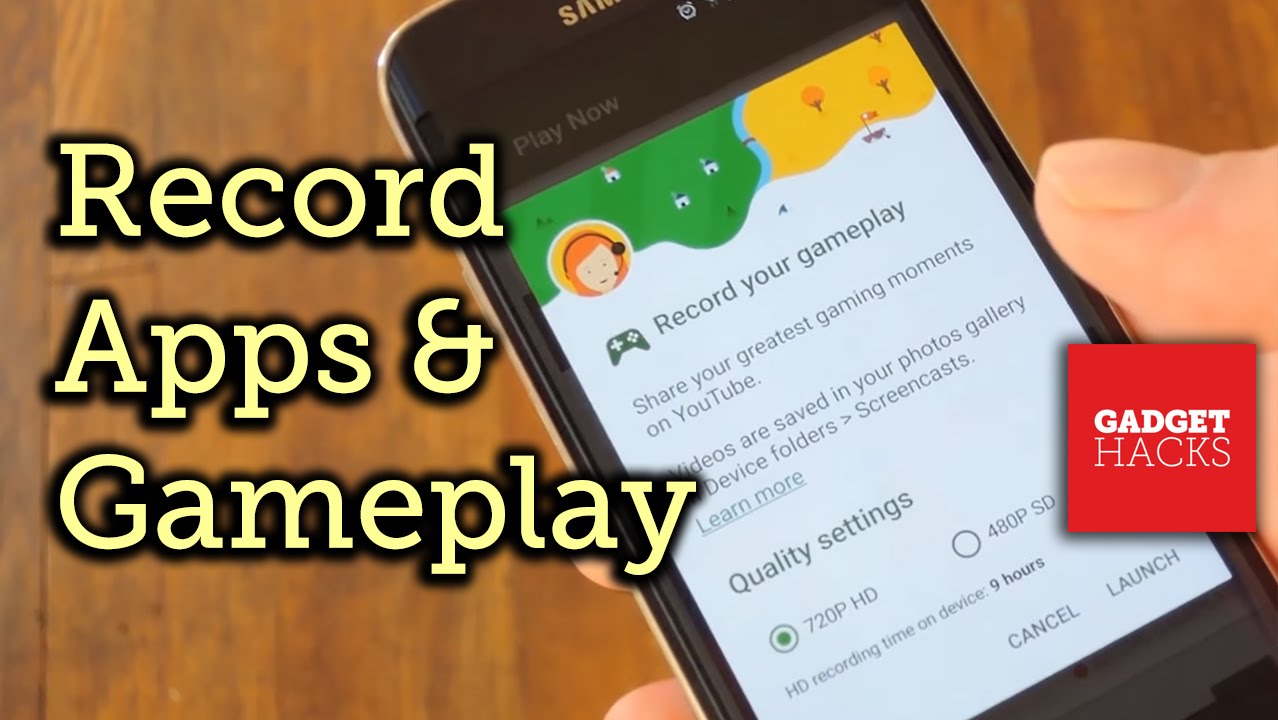 If it's just the gameplay you want to record, then it is probably the simplest way to record your screen without having to install any third party application.
Step 1: Make sure you Google Play Games app is updated from the Play Store since this feature is only available in the latest version.
Step 2: Will get the option of Gameplay record that will appear in the fluids OK Google Play app.
Step 3: Browse the game for which you want to record the gameplay and then tap on the record logo. The next step you will be asked to choose the quality of the recording.
If for some reason you don't find this option of recording the Gameplay in the Google Play game app, you can install screen recording apps on your smartphone.
This is the first recorder that I ever used on Android. It's actually pretty easy to use,  you can simply install it from the Play Store and you don't need your phone to be rooted.
Just give the app the permission to draw over other apps so that you can easily use it
The app is ad supported and there is also a pro version which gives few extra features like editing the screencast by cropping the portions and adding music to it.
The Mobizen Screen Recorder is much more than just a screen recorder, it gives you the ability to add intros and outros to it, and also lets you record your screen in a horizontal format that means you can record your gameplay or anything exciting that you want to record.
This is another recorder that I started using lately,  and Unlike the A to Z recorder it is an Ad-free recorder, which means you won't see any ads in the app, also there is no In-app purchases.
The app is completely free to use,  by default there will be a watermark of the DU recorder,  but you cant remove it without having to pay for a pro version.
The app also lets you make and it's to your screencasts which allows you to share only the portion of screencast you actually want to share.
Currently, I am using the to recorder on a daily basis because it pretty much serves the purpose,  and it is also not so heavy app.
One great thing I love about the DU recorder is that it also lets you Livestream your screencast to Facebook (Also to Pages) or YouTube.
So, these are few ways you can record the Gameplay on your Android smartphone.