If you use WhatsApp web, here is a tiny Chrome extension that will let you launch WhatsApp Web in a single click.
Why is it better than WhatsApp for Desktop or WhatsApp for Web.
I've used the WhatsApp for Desktop, for both Mac, PC, as well as the WhatsApp Web.
I don't find any difference between the Web version and the native app version of WhatsApp for computers.
Since all my work happens inside Google Chrome, it makes sense also to open WhatsApp in the web browser itself.
So, I have been using the Whatsapp Web version from quite some time but this changes after I was introduced to the Green Messenger Chrome extension.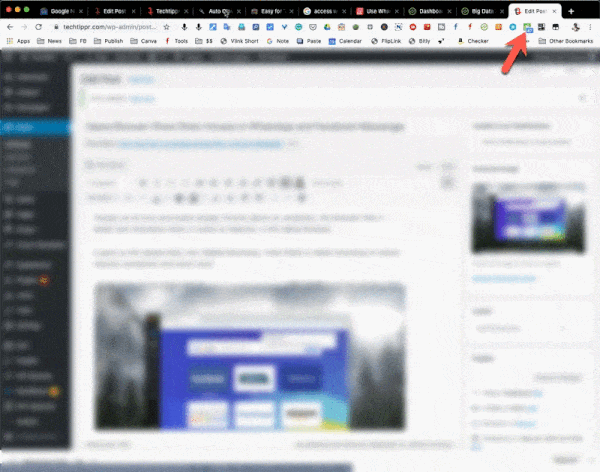 I love it because of it's simplicity, and the fact that it opens over the top of other browser tabs, so that I don't have to switch between the WhatsApp Web and the other browser tabs I am working on.
You simply have to click on the green messenger icon in the browser bar area, WhatsApp for web appears instantly.
The Chrome extension is also available for Mozilla Firefox, and the Opera browser, but the similar feature is available in Opera browser natively, so I don't think any point in using the extension on Opera browser.
Apart from giving you access to the WhatsApp Web, the Green Messenger extension also allows you to login into your Facebook Messenger, and it opens the Facebook Messenger in the same user interface.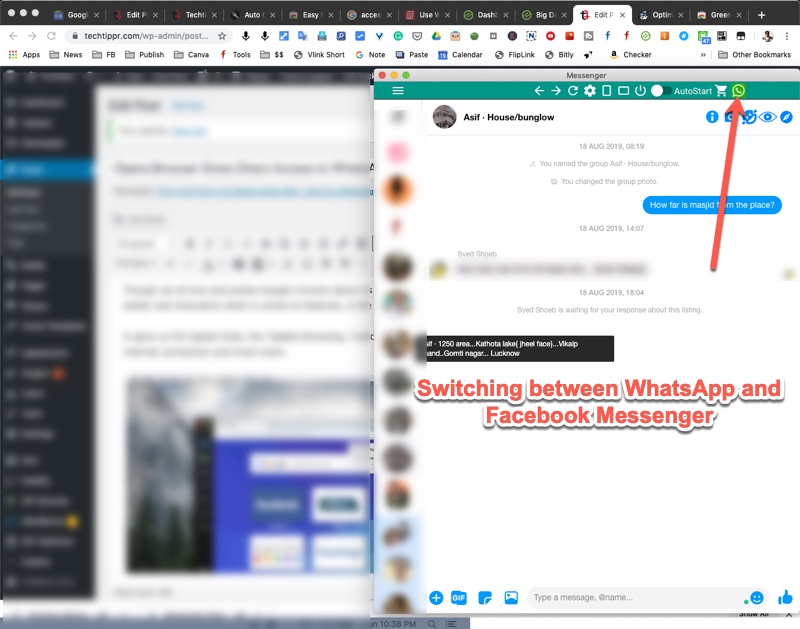 If you work on a laptop when the screen is smaller, you can be protective by managing that space smartly, with the help of Chrome extensions like this.
The developers of the Green Messenger Chrome extension, also offer some other Chrome extensions, that are pretty amazing for productivity.
The ones we have already covered on the blog is, the Easy for Twitter Chrome extension, that gives a mobile user interface for Twitter on computer.
My favourite one is, Picture in Picture Plus that lets you view videos from YouTube and Facebook in a tiny floating with you why you do other things on a computer.
While we are at it, I would like to mention another awesome Chrome extension that lets you do split screens in just single click. It has been one of my favourite Chrome extensions for a while, you can check it out yourself.