For those of us who rely on ChatGPT in our daily workflows, the quest for tools that enhance productivity is never-ending.
Enter a game-changer: a free utility for Mac computers that seamlessly integrates ChatGPT into your menu bar.
In a world where various wrapper apps charge monthly fees for specific use cases, this utility stands out by offering a straightforward solution without breaking the bank.
Try MacGPT: Download and Installation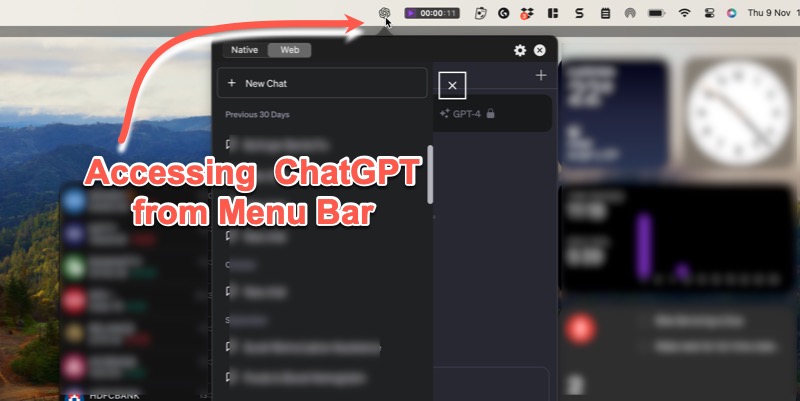 Simply download and install it from Gumroad, and you're ready to take your ChatGPT experience to the next level. The utility provides the flexibility to use either your own API key or the free web version available to everyone.
Enhanced Productivity with these two Awesome Features
Here's where using your OpenAI API key becomes a game-changer. Two standout features significantly improve your ChatGPT productivity:
Global Controls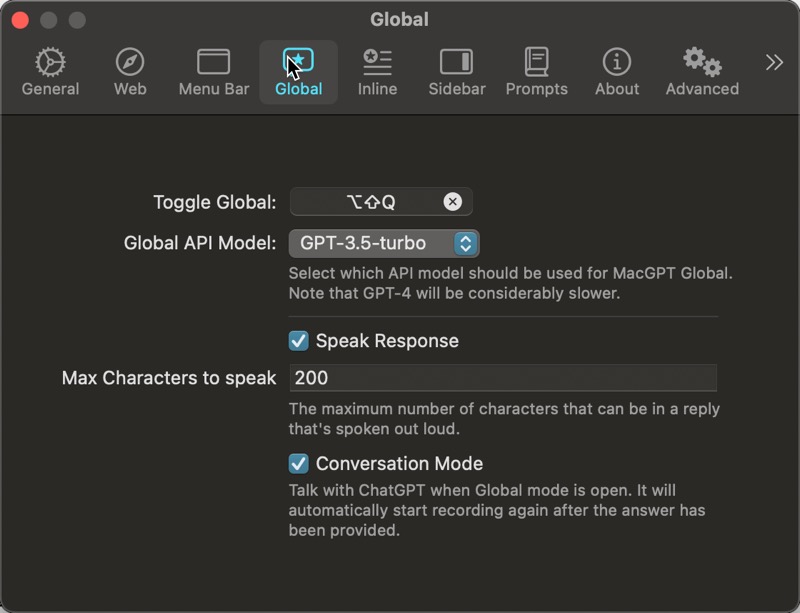 This feature empowers you to ask ChatGPT any question from anywhere, triggered by a simple keyboard shortcut. The conversational mode adds another layer, allowing you to speak into the microphone and have ChatGPT respond.
MacGPT Inline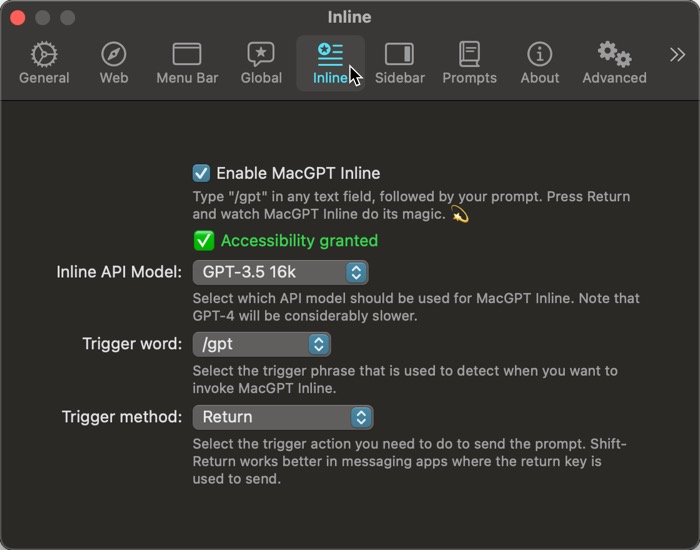 This feature allows you to access ChatGPT seamlessly from any window on your computer, using a trigger keyword. Imagine creating a note or drafting an email while effortlessly integrating ChatGPT to enhance your content or decision-making process.
Here's an Example Use Case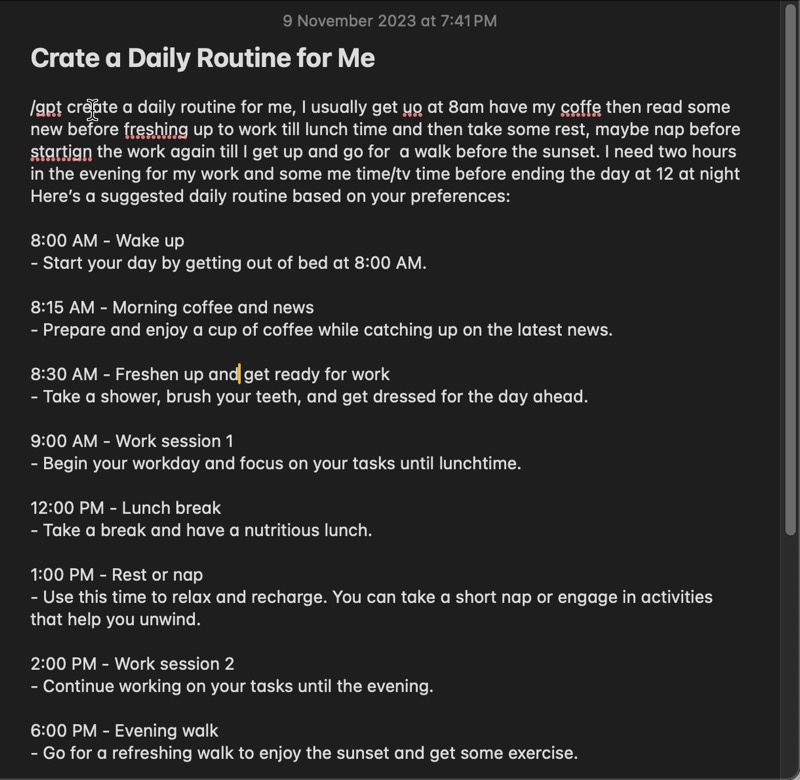 Let's dive into a practical example. Say you want to create a daily routine. Using the trigger keyword, followed by a prompt detailing your waking and sleeping times, and daily activities, MacGPT gets to work.
With a press of the enter key, the MacGPT app generates a personalized daily routine. This efficient integration showcases the utility's versatility and time-saving capabilities.
No more window-switching hassle. Perform any task in any window while harnessing the power of ChatGPT, thanks to this utility.
It's Also Very Cost-Effective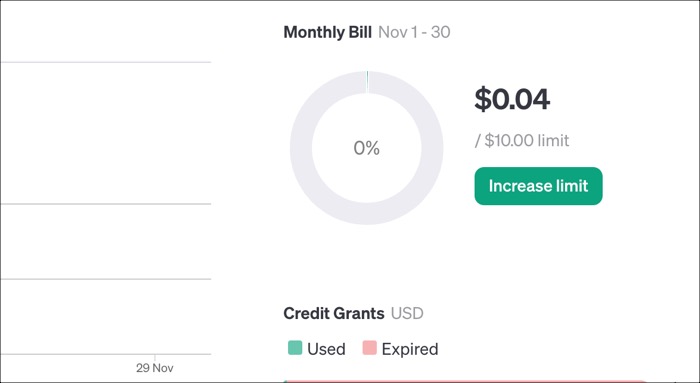 Unlike many monthly subscription models, this utility follows a pay-as-you-go approach. Your OpenAI API key, which is reasonably priced, allows you to use this tool efficiently without breaking the bank.
I am not a fan of monthly subscription. Either I'm willing to pay a fixed, one-time fee or would want to opt for pay-as-you-go model. I am writing this article on 10th November and my usage has been just four cents. I haven't used it much, and this is what I like about this pay as you go model. I only pay for what I use.
Explore More from the Developer
As an added bonus, the same developer has also crafted Mac Whisper, a tool that utilizes OpenAI's Whisper AI for transcription.
This tool, too, is free to use and works seamlessly. Check out our article to learn how you can leverage transcription services on your Mac without incurring additional costs.
So, this free Mac utility offers a streamlined solution for maximizing your ChatGPT experience. With features like Global Control and MacGPT Inline, you can enhance productivity without the need for complex setups or monthly subscriptions.
Download the utility and discover a new level of efficiency in your daily workflow.