So, are you looking to know how you can connect two monitors to your MacBook Air? On certain that you will know how to do that by the end of this article.
I have been using in external monitor along with my MacBook Air from last few years, I have an early 2015 MacBook Air model.
And since I have got two monitors on my desktop which is connected to my Windows PC, sometimes I feel the need for connecting both the monitors to my MacBook Air.
Connecting my 24-inch monitor to my MacBook Air boosts my productivity to another level.  I can only imagine how useful the second monitor can be in my workflow.
Sadly, there is just one display port on my MacBook Air and all the adaptors that I look for on the Internet can only output display on just one monitor despite having multiple ports.
Like this one, which is Mini DP to HDMI / DY / VGA, but either one of those sports is going to work when you are trying to connect an external monitor.
Thankfully you can use the USB 3.0 port of your MacBook Air to output the second Monitor.
A bit of disclaimer: since it is kind of a hack, it does not work the way it is intended but still gets the job done.
You will require a USB 3.0 to HDMI adaptor (consuming your monitor has HDMI input), which you can purchase for around $70 from Amazon. It looks something like this.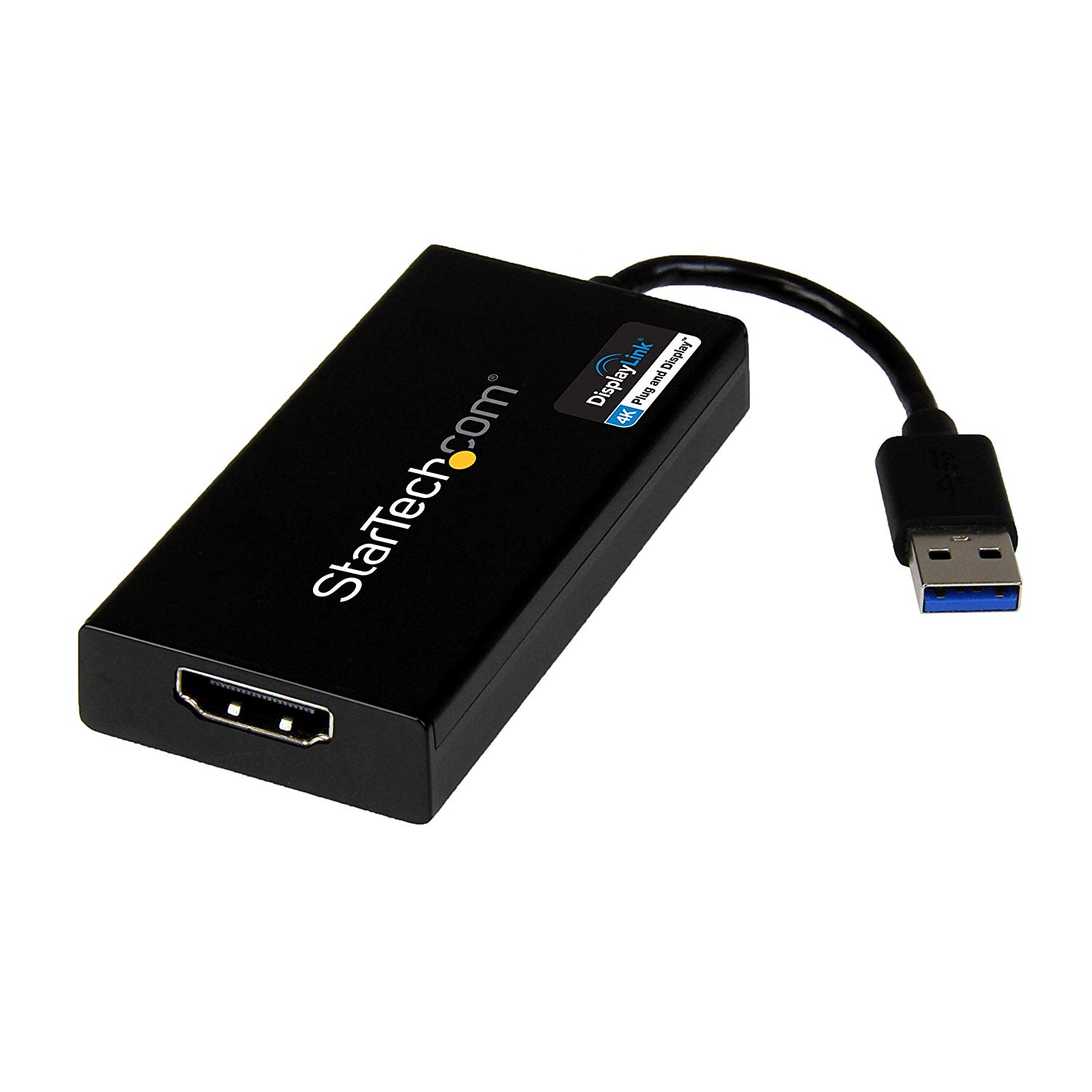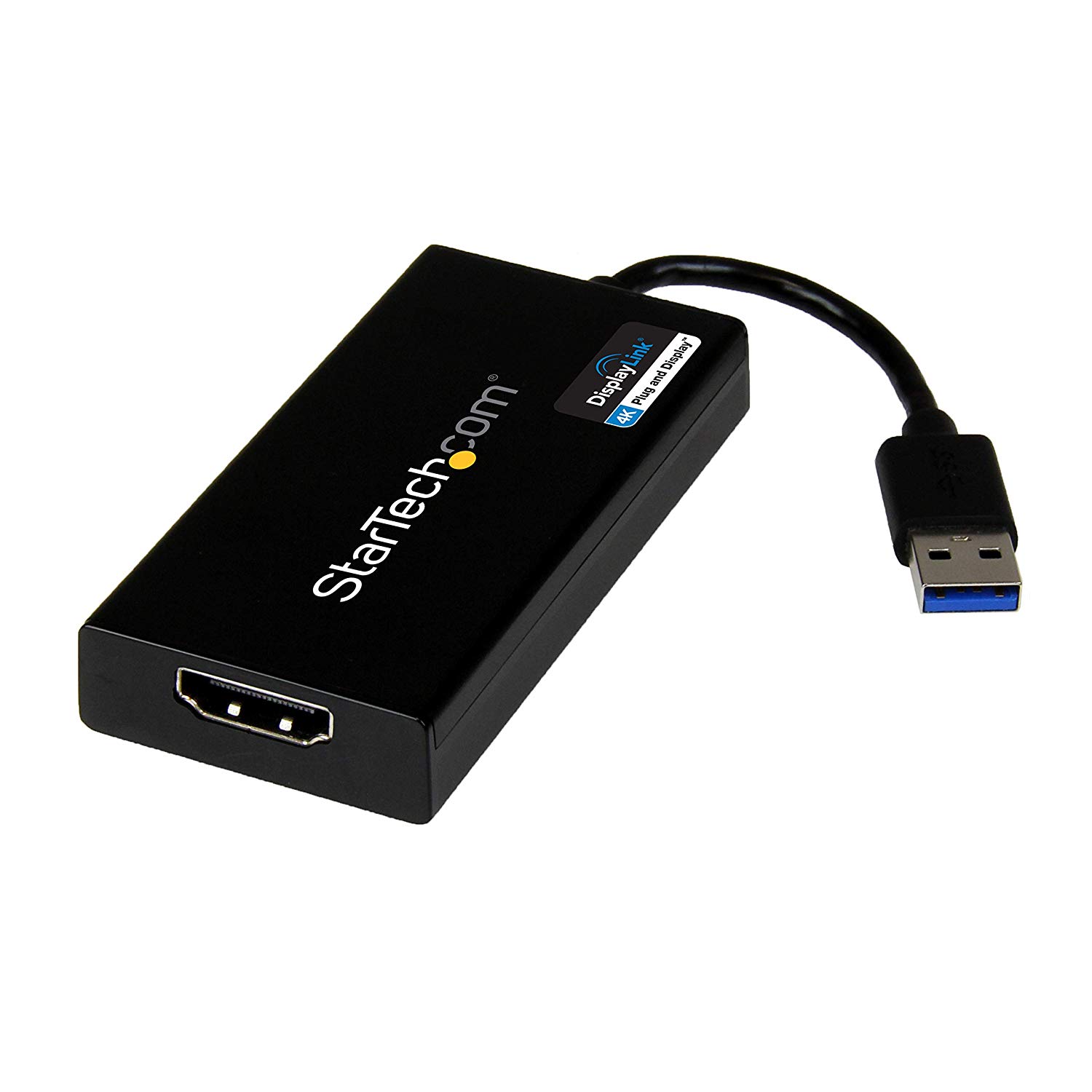 The Adapter is capable of displaying 4K picture quality, but for that your external monitor has to support 4K as well.
The adaptor also works as an external graphics card which means you can output 4K display from your MacBook Air even if it does not support 4K output.
Along with this adaptor, you would also be required in HDMI cable for plugging it into this adaptor and to your monitor.
Also, in order for this to work your Macbook needs to be on Mac OS 10.14 or above.
How to Connect MacBook Air to 2nd Monitor using this Adapter.
Assuming that you have already connected one monitor to your MacBook Air using the Mini display port available on your MacBook Air, here is how you can add the second monitor.
Connect the USB 3.0 to HDMI adaptor to either side of your MacBook Air, then connect the HDMI cable from the Adaptor to your monitor.
Once it is connected, you will have to download the required drivers in order for the display link to work, which you can download from the below link.
Click on the link above and then choose Mac OS and then download the latest software available on the page, install the software and restart your MacBook.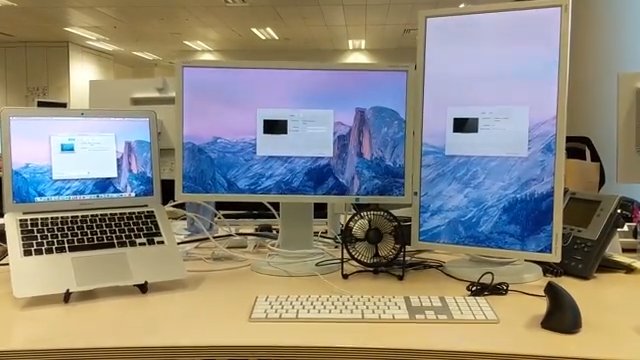 Once your Macbook boots up again, you will be able to you see the second monitor connected to your MacBook Air. You can go to the display settings to arrange your monitors accordingly.