The market is currently flooded with smartphones so much that there have been segments decided and almost every OEM brings out smartphones in all these segments.
The bridge between these segments have come closer in the past few years, I mean even the budget smartphones have started getting features like the taller display (18:9 aspect ratio), teardrop notch, and whatnot.
But recently, a new segment has been carved out between budget smartphones and premium smartphones, thanks to Qualcomm Snapdragon 700 series chipset that is being introduced lately.
About Qualcomm Snapdragon 700 series, it is an efficient chipset, which is also budget-friendly without having to compromise on the performance a lot when compared to the 800 series.
In fact, the 730 is Qualcomm's third-fastest chipset, which is only lagging behind the Snapdragon 845 and Snapdragon 855.
Snapdragon 700 series has made it possible for a lot of Smartphone manufacturers to bring out some really amazing smartphones which are nearly as powerful as the flagship smartphones but cost 30 to 40% lesser than a flagship and in some cases even 50%.
In this article, we are going to list out some of the best mid-range premium smartphones that are covered by the Snapdragon 700 series.
Just keep in mind that some of the smartphones use the last year's Snapdragon 710 chipset, but they still make the great smartphone so we are adding them in our list.
Xiaomi Redmi K20
It is the newest phone on the list because it was launched just a couple of days ago, the smartphone was already available in China from last few months and it is finally available in India as well as in a few other countries.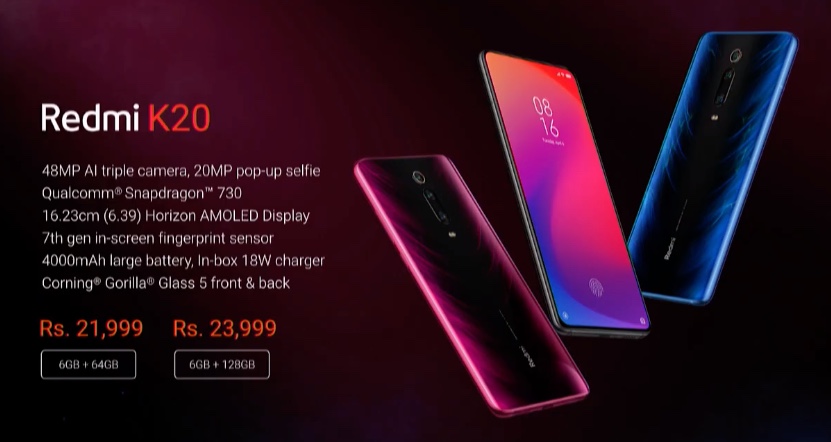 The Xiaomi Redmi K20 is actually launched alongside the Xiaomi Redmi K20 pro, which has got the Snapdragon 855 processor, but is priced at Rs 27,999/- for the 128GB ROM and 6GB Ram variant, which is slightly costlier than the Redmi K20, which is priced at Rs 21,999/-.
The good thing is, pretty much everything between Redmi K20 and Redmi K20 Pro is same, apart from the processor.
Which means you get an AMOLED screen with no Notch, because there is a 20MP pop-up front camera mechanism on the phone.
Other things like Battery, Design, and Cameras are exactly the same as Redmi K20 Pro, even the Redmi K20 has an in display fingerprint sensor.
We were actually expecting the price to be under Rs 20,000/- but considering we are getting Snapdragon 730, which is the latest 700 series chipset, I think it's a good deal to have this Smartphone.
RealMe X
There was a lot of buzz created around this Smartphone. RealMe is actually a subsidiary of Oppo, has earned its name in the Indian market in a very short span of time.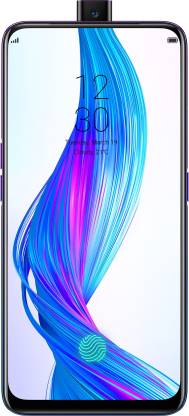 The RealMe X arrived in India with Snapdragon 710 chipset, is a 16-megapixel pop-up front camera, and a 6.53 inch full HD+ super AMOLED full-screen display, with the fingerprint sensor built into it. The phone has a battery capacity of 3765mAh.
Since its Inception, the RealMe's goal has been to disrupt the market and take a share of Xiaomi by pricing their products aggressively, and after the launch of Redmi K20, the RealMe X can be a real choice for many people because the price difference it is quite huge.
The base variant of the phone (4GB RAM/128GB ROM) retails at Rs 16,999/- which is around Rs 5,000/- cheaper than Redmi K20.
RealMe 3 Pro
The RealMe 3 Pro is also in the market from quite some time, the phone is powered by Snapdragon 710 chipset. Unlike the RealMe X, it has a Full HD+ display with a waterdrop notch, it is also not an AMOLED display.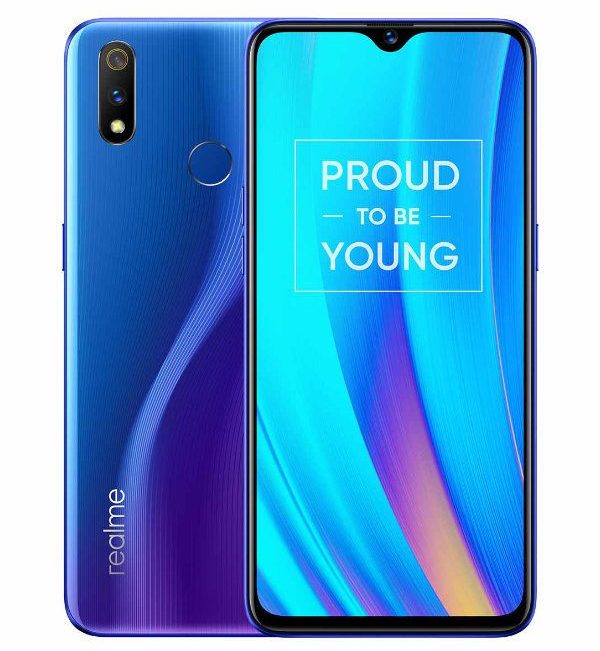 So, the display of RealMe X is better than this one, but there are other things which are better than RealMe X, such as the battery is better, it has 4045mAh battery, and there is a 25-megapixel front camera inside that waterdrop notch. There is also a dual-camera setup at the back with 16 megapixel and a 5-megapixel camera.
Obviously, it is a little cheaper than RealMe X with the base variant (4GB RAM/64GB ROM) retailing at Rs 14,999/-.
Nokia 8.1
Nokia also joins the race by bringing a Snapdragon 700 series powered smartphones, the Nokia 8.1.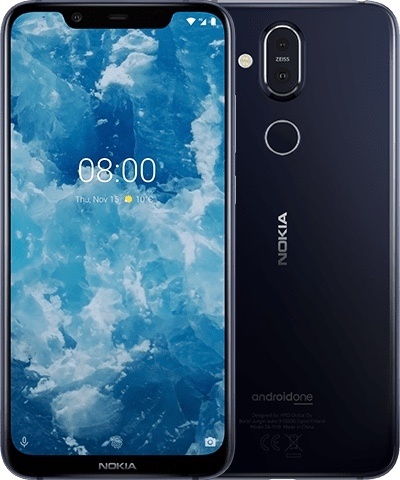 The smartphone has got a Dual camera setup after 12 megapixels + 13 megapixels with dual LED flash and there is a front camera having 20 Megapixel.
Nokia has kind of invented a new way of taking photos where you can include yourself in it, it is called Bothie which is also available in Nokia 8.1.
There is nothing great about the Nokia 8.1, besides its brand name, the Nokia, and Indian people have some weird attachment to it.
Nokia 8.1 has 18.9 display, with a 16.18 inch of size. Full HD+, the smartphone has got a battery capacity of 3500mAh with 18-watt fast charging support.
Nokia 8.1 details at Rs 19,999/- for the base variant which is 4GB of Ram and 64 GB of internal storage..
Oppo R17 Pro
Oppo R17 Pro also has hot got Snapdragon 710 chipset. Oppo smartphones are mainly known about their cameras and there are no complaints about this in Oppo R17 Pro as well.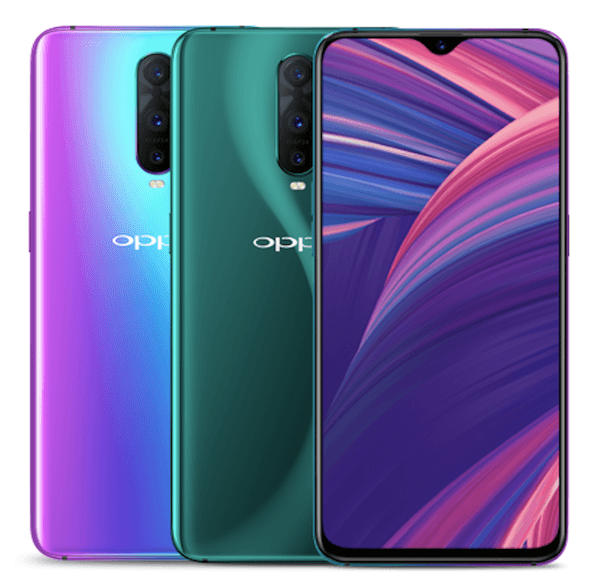 There are 3 cameras at the back, one is 12-megapixel primary camera, and the other is 20 Megapixel secondary camera, and then there is a third camera as well which is 3D ToF sensor. And then we have got a 25-megapixel front camera with AI features.
The smartphone has got HD+ AMOLED display with 6.4-inch size, a 37mAH battery powers the phone having Android 8.1 Oreo with ColorOS 5.2 on top.
The 8GB RAM and 128 GB inbuilt storage capacity smartphone retails for Rs 29,990/-