You may have noticed a lot of videos appearing in your newsfeed lately. This is because Facebook's desire to beat YouTube at the video. We have a talk about this in detail in a separate post. You can check it out if you want to know.
Also, the larger media groups are moving their focus to the videos. And this is why. We have a lot of videos in our newsfeed.
And to give it a boost, Facebook AutoPlays them in your timelines even when you haven't clicked on it.
The video starts playing when it reaches the viewing area, and you can watch the entire video if you stop scrolling. And this happens in both mobile and desktop version of Facebook.
Thankfully, the AutoPlay videos are muted, I still have to pay for the data when I am using my mobile internet, plus, it's annoying, distracting and lets you spend more time inside Facebook, which is even more dangerous than paying a little extra for the data.
So, there is an option to disable this, but Facebook being Facebook, has hidden this somewhere in the settings that it took me months to find out.
Okay, not months but it's still tough. Today, I sat down and finally found it.
Disable AutoPlay in Mobile App
When you click on the horizontal bars at the top right of the app, it takes you to the various settings, under the Help & Settings you will find App Settings, just tap that and you will find the way to disable this bugger.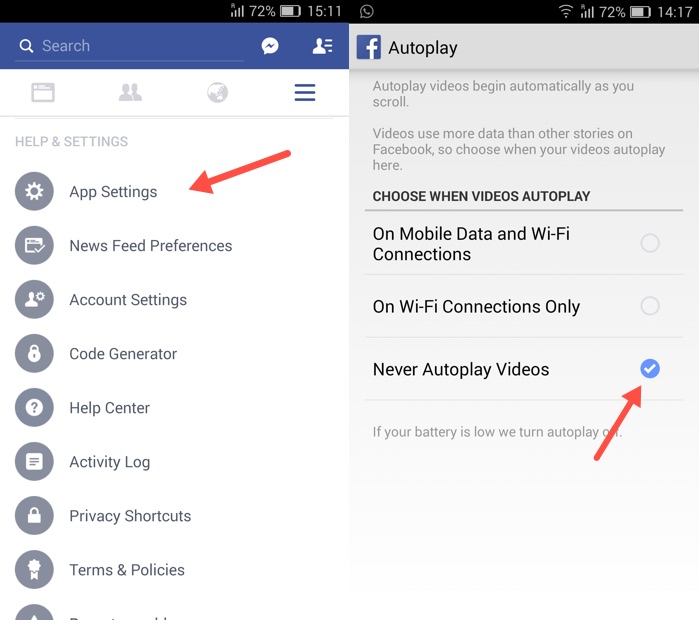 Just set it to 'Never AutoPlay videos' and you are good.
Disable AutoPlay in Facebook Desktop version
Disabling Video Autoplay on Facebook desktop version is a bit tricky, earlier they used to have the option to disable it, but over time, they have become more aggressive towards their goal to beat YouTube, and have decided to remove it.
They now just give you the option to select the quality of video (SD and HD). Direct link
If you still want to disable it by going the hacking way, you need to do it inside your browser.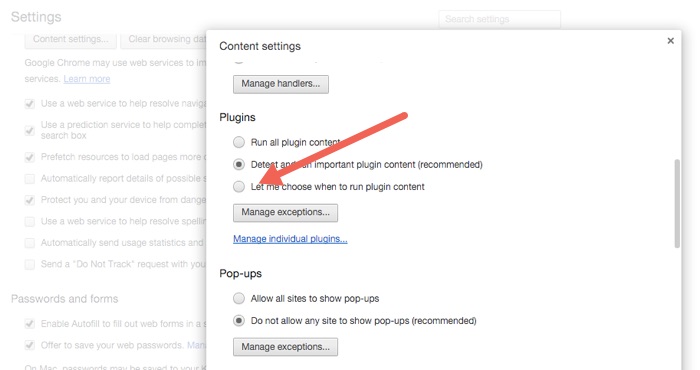 Assuming you use Chrome like most people, you can do it by typing chrome://settings/content in the address bar and selecting 'Let me choose what content to play'.
Finally, you will be able to get some work done and not watch the amazing people doing awesome things in the world while you are struggling with your task in your office.
In case you need help with getting productive, this guide should be helpful ⟶