If you spend a lot of time on YouTube, it's a good idea to turn on the Dark Mode to that you don't get many stains in your eyes.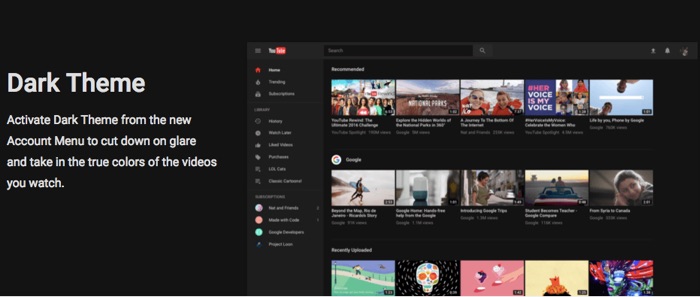 Earlier, the Dark Mode was achieved using a few tricks or by installing Chrome Extensions like the Magic Actions.
Well, YouTube has now that feature of Dark Mode built into it natively.
The Dark Mode comes with the new Material Design for YouTube which makes it look cleaner and smoother, like the Google Plus. The changes are not big but enough notice.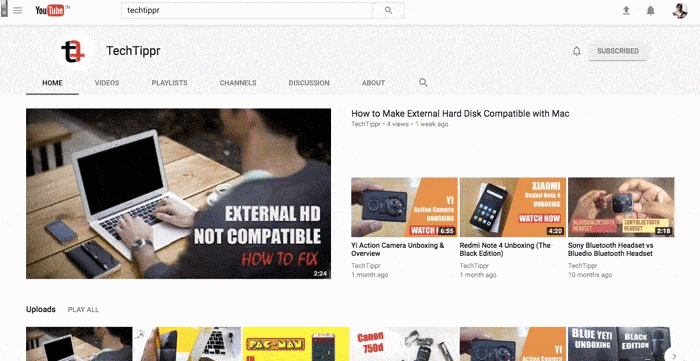 The new Material Design is applied everywhere, except the Creator Studio. You have your account Display Icon on the top right, from where you can find the options to switch between accounts, go to your channel or creator studio.
The Material design was actually rolled out as a test on one of my Channels but now it seems Google has given an option to enable it for people who want to enjoy the new YouTube.
How to enable Material Design for your YouTube Channel
Enabling the new design on YouTube is easy. Head over to youtube.com/new in your browser on your Laptop or Desktop.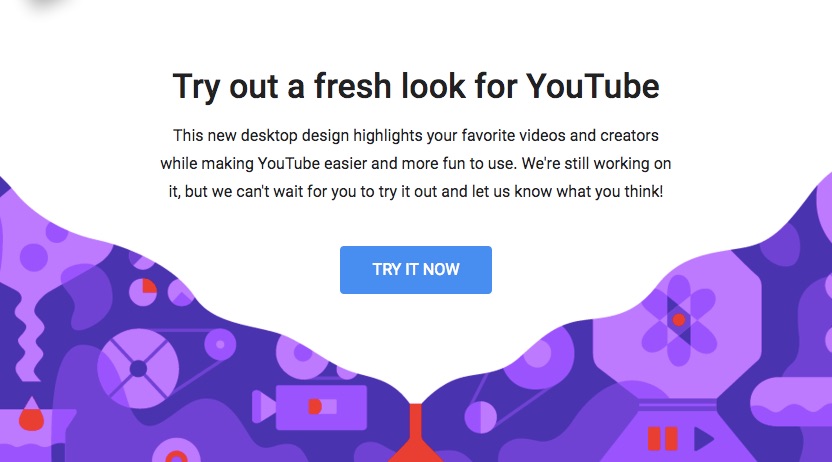 You will land on the page from where you can enable the Material Design by clicking on the 'Try it now' button.
Once you head over to YouTube with a new design, click on the top right display icon of your account. You will get the Option for 'Dark Mode.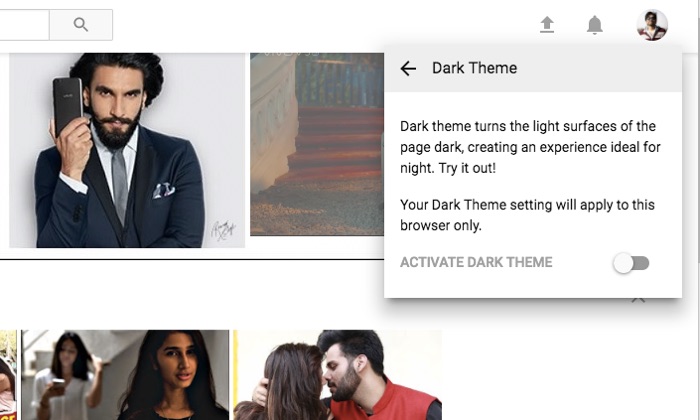 When you select the option, you can Activate the Dark Mode from the pop-up. And it looks like this.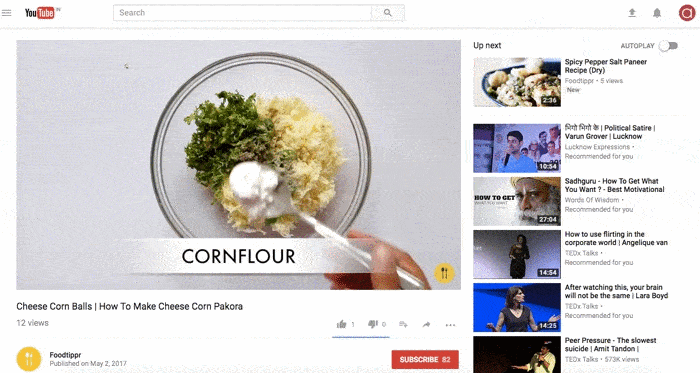 Now that the Dark Mode is available on YouTube for Desktop, It will be interesting to see a similar feature for the YouTube for Mobile as well since the majority of the people uses their Mobile phones to browse YouTube Videos.