Google has introduced a faster way to use the two-step verification method for your Google accounts, you can now log into your account without having to wait for an SMS or input a long security code.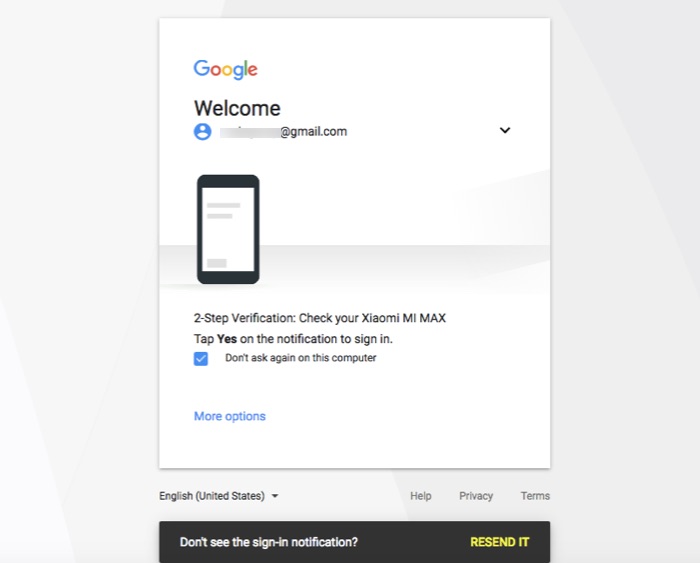 The two-step verification was a slap in the face of hackers who go access to your accounts by guessing or stealing your password by means of phishing or with the help of keyloggers.
It has worked quite well in tightening the security of your accounts and I still strongly recommend doing it.
It was Google that first introduced this method where an SMS would be sent to your Mobile number which you had to input on the device you were trying to log in.
The method pretty much is adopted by every website where the data is crucial.
Even though it adds a bit of security layer to your account, there are times when you have to log into your account but there is no SMS, it has happened to me several times that I had to wait as much as 30 minutes for the SMS to pop up on my Mobile.
And then typing the security code is also quite troublesome for some people.
Google has got a new system in place for their two-step verifications, and that is Google Prompts.
Google Prompt is faster and you really don't have to input any code or wait for the SMS.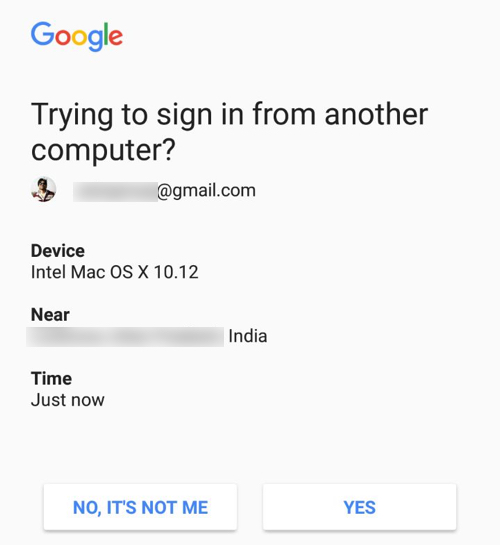 You simply get a notification on your Andriod phone, you have to tap Yes, and then you get logged in automatically. It's pretty neat and saves a couple of seconds every time.
A couple of seconds might not be a lot of time you are saving here, but when you do it multiple times you will know how helpful this new system is.
Plus there is no waiting for the SMS or having to rely on your Mobile Operator to the delivery of a code that will let you access your Google account.
Google Prompts works for every Android phone that has an updated Google Play Services. Which most of you might already be having.