If you are reading this article, I am sure you are a big fan of the Sitcom Big Bang Theory.
It is an American sitcom that premiered on CBS on September 24th 2017 and it's been 12 years I have been following the show.
In 2018 they have aired the final season of Big Bang Theory. And it is a nice time for me and everyone else who is a fan of the Big Bang Theory series to catch up or re-watch all the episodes of this Epic series.
Now the question is, which is the best app to watch the series since it is available at various streaming services.
Watch it for Free on MovieBox
Showbox is a great alternative for the Terrarium TV app which lets you thousands of Movies and TV shows for free.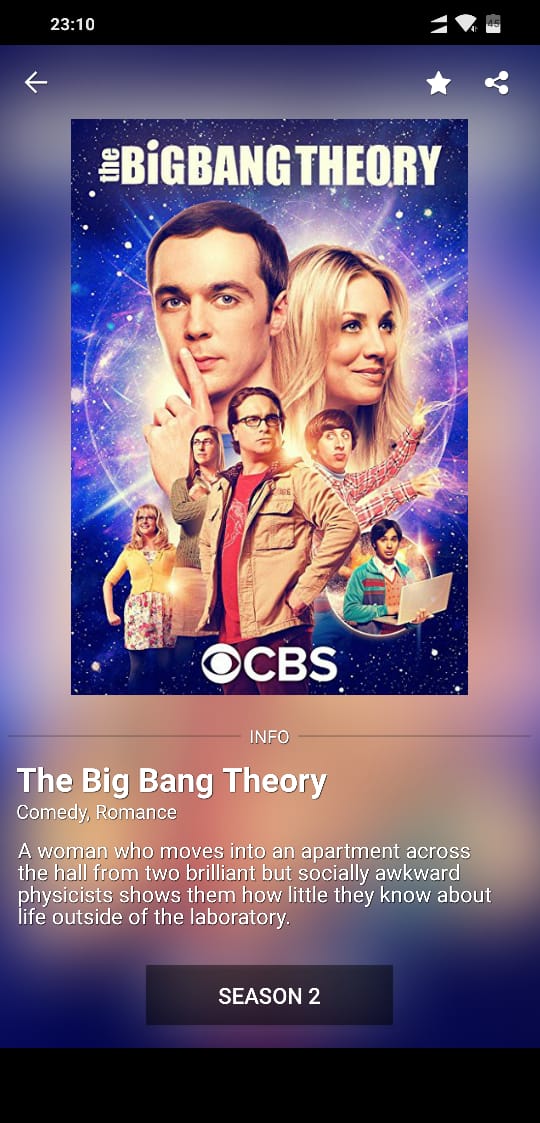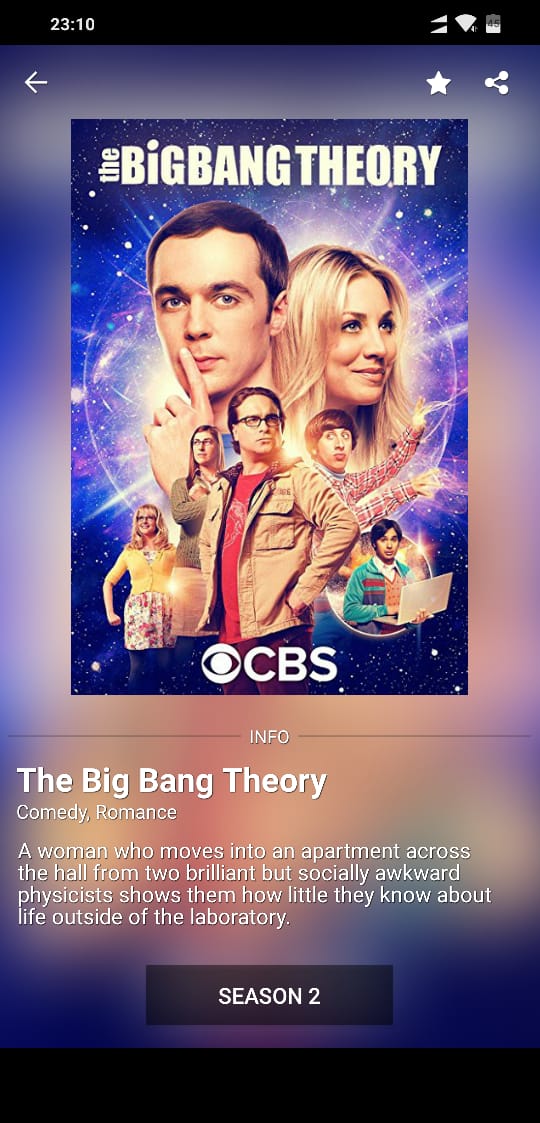 Despite the app offers so many movies and TV shows for free, it takes a bit of time in loading the content and sometimes struggles to buffer, so I don't really recommend this service unless the content is exclusively available on this app only.
Another downside is, it is only available for Android. You can download and install the Showbox app for your Android phone by doing a google search.
CBS All Access
CBS All Access is this streaming service offered by the CBS TV Channel, and it owns the distribution rights for airing The Big Bang Theory series.
Sad thing is that it is only available in the US, you can surely still watch it the help of all the VPN services available, but you can also check out other sources in this list that would be available in other countries
Good thing is, you can access it in a browser as well as there are apps available for different devices, including iOS, Android, Android TV, Apple TV, Fire Stick TV, Xbox etc.
You can get the subscription for $9.99/month.
Netflix (in a few countries)
Even though Netflix has managed to get the rights of Big Bang Theory series but it got it for a few countries, such a Japan, Austria, Ireland, Germany etc.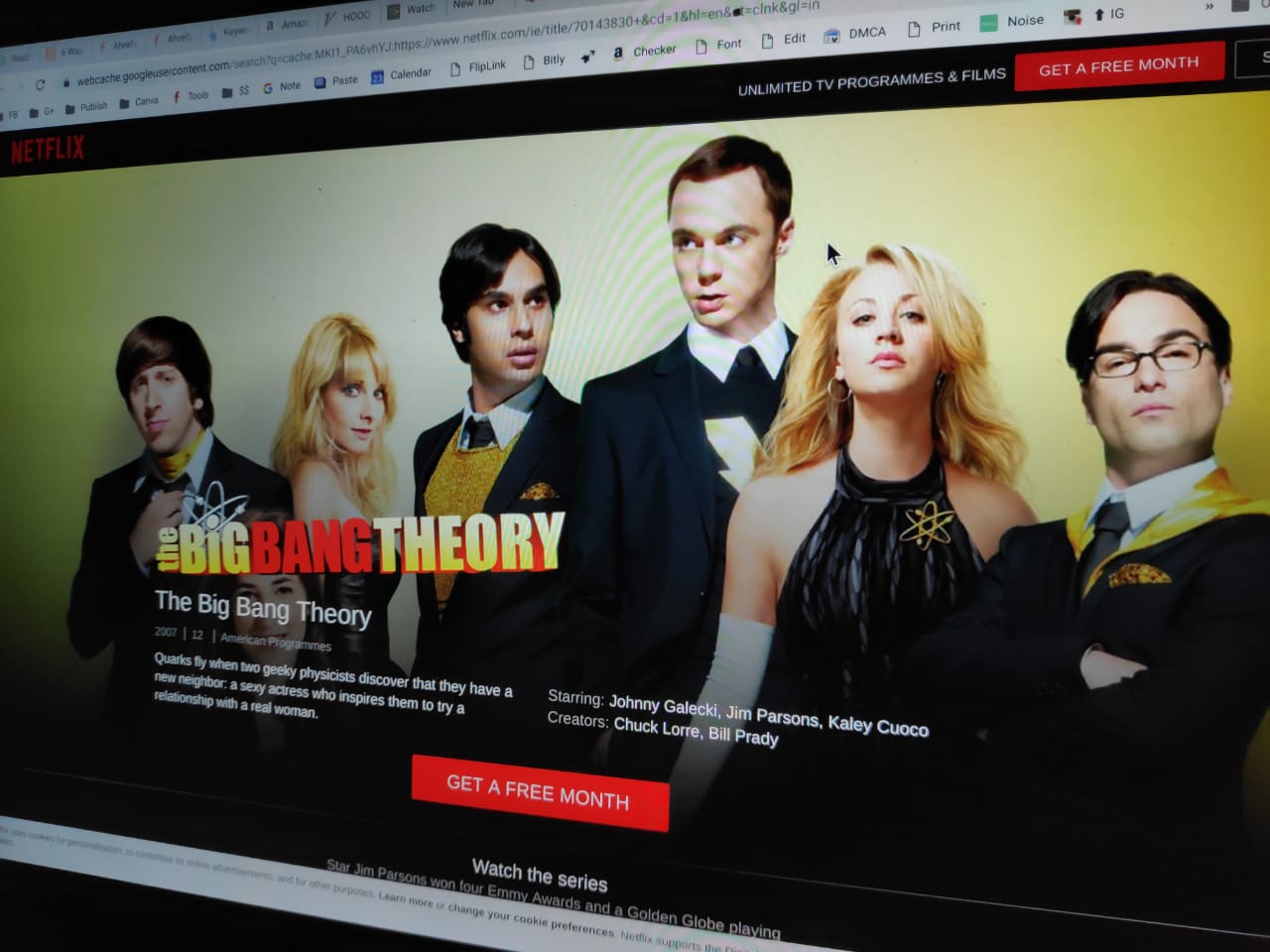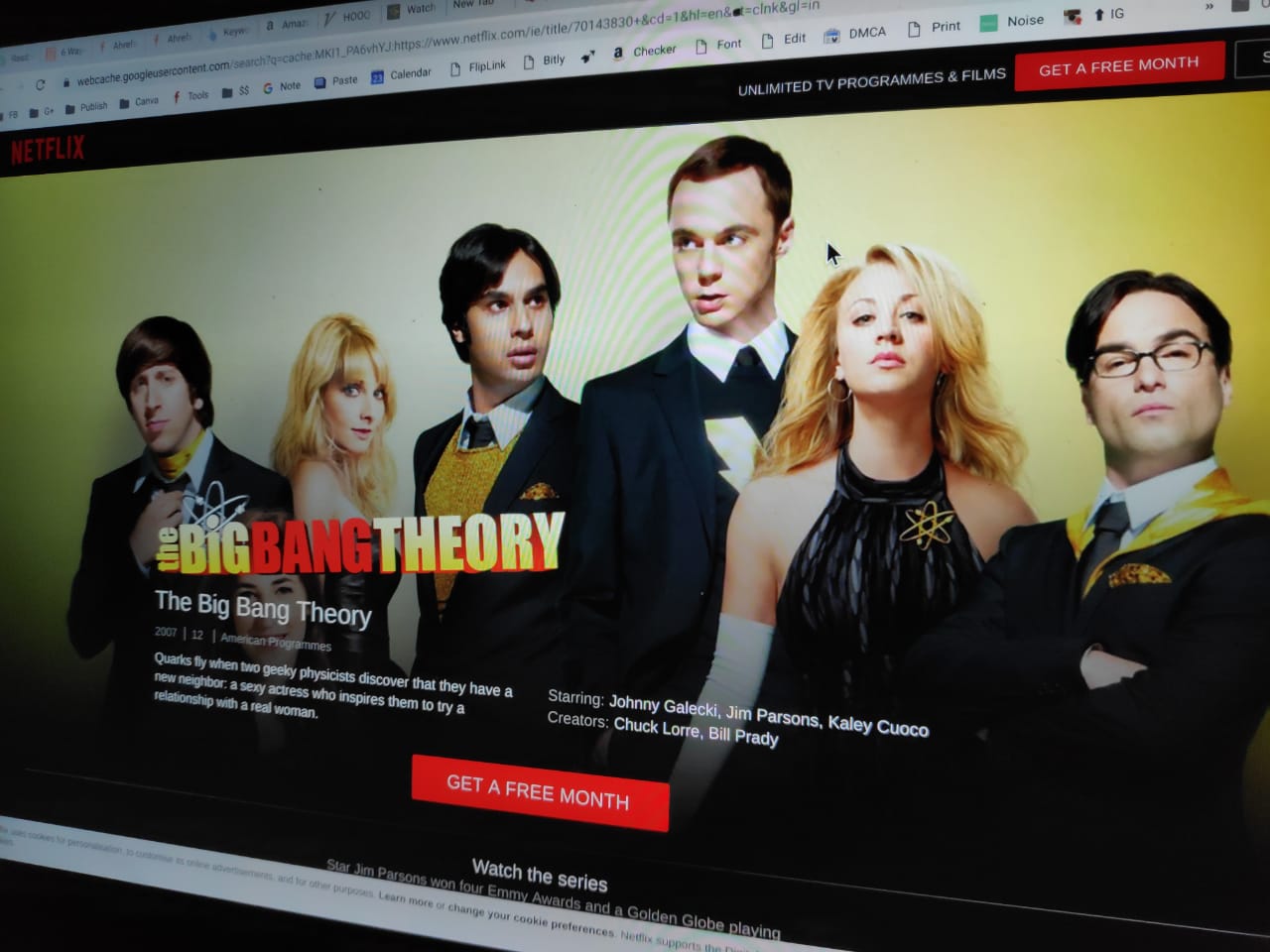 So the people who are living in these countries would be able to watch the Big Bang Theory series on Netflix.
Other people owning Netflix accounts in other countries may use VPN services, but again there are only a handful of VPN services that are working for Netflix streaming.
In Japan, it costs $5-$6/month.
HOOQ (South Asian countries including India)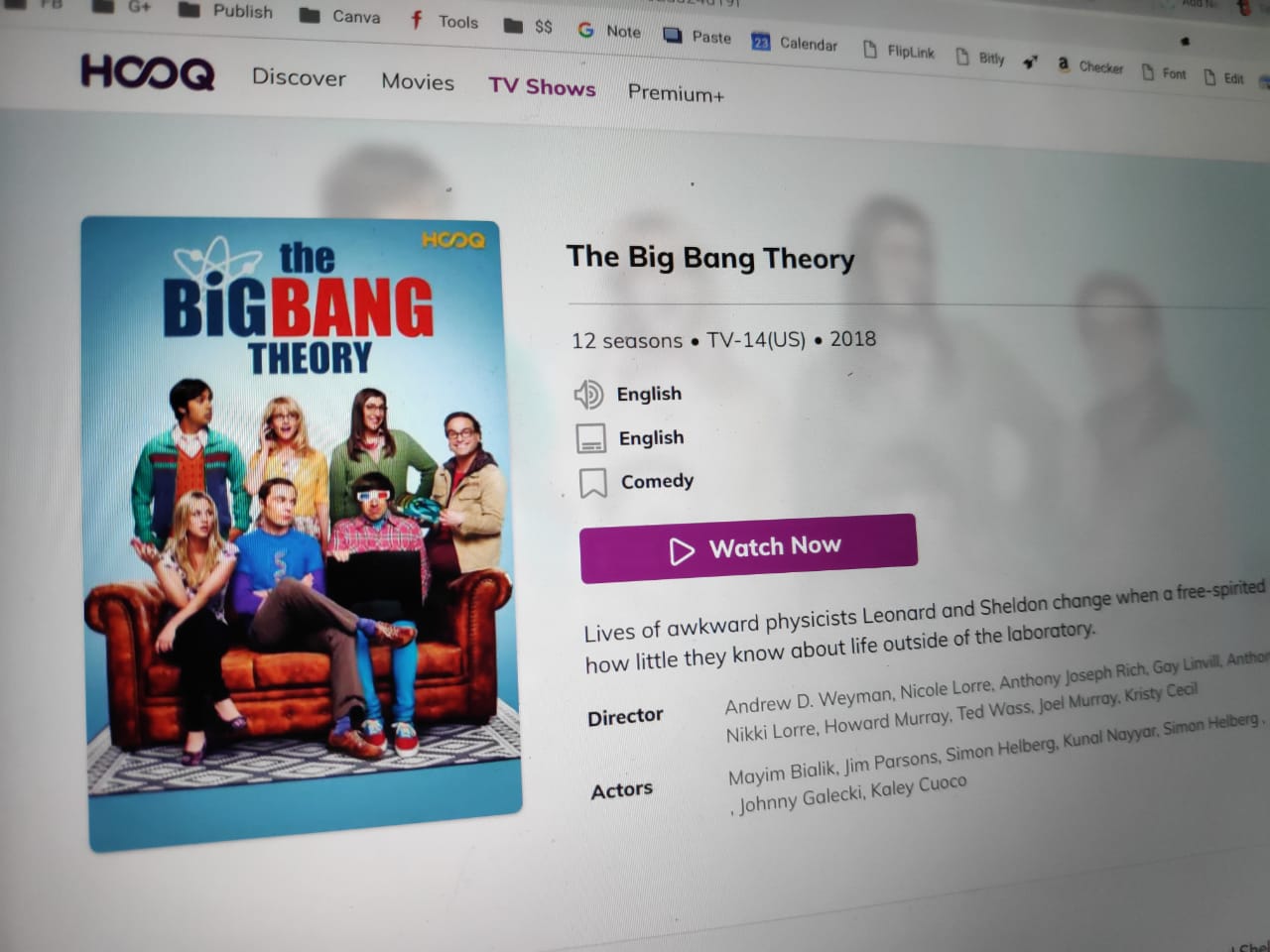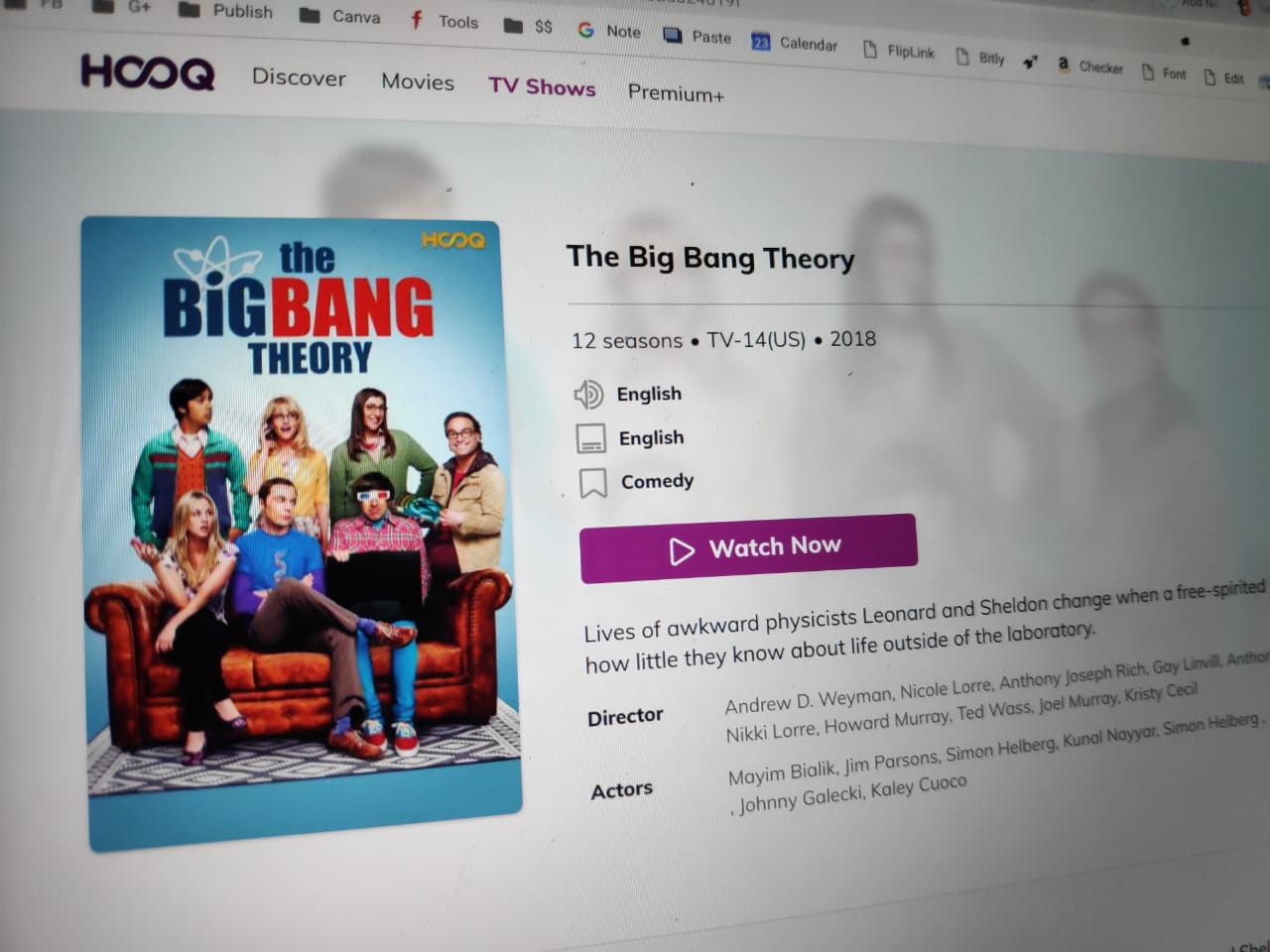 HOOQ is actually a South Asian TV and movies streaming service that has managed to get the distribution rights from CBS, so you can watch Big Bang Theory on HOOQ, if you are in Philippines, Singapore, Thailand, Indonesia, or India.
In India, it costs Rs 89 for three months.
Hotstar (in India)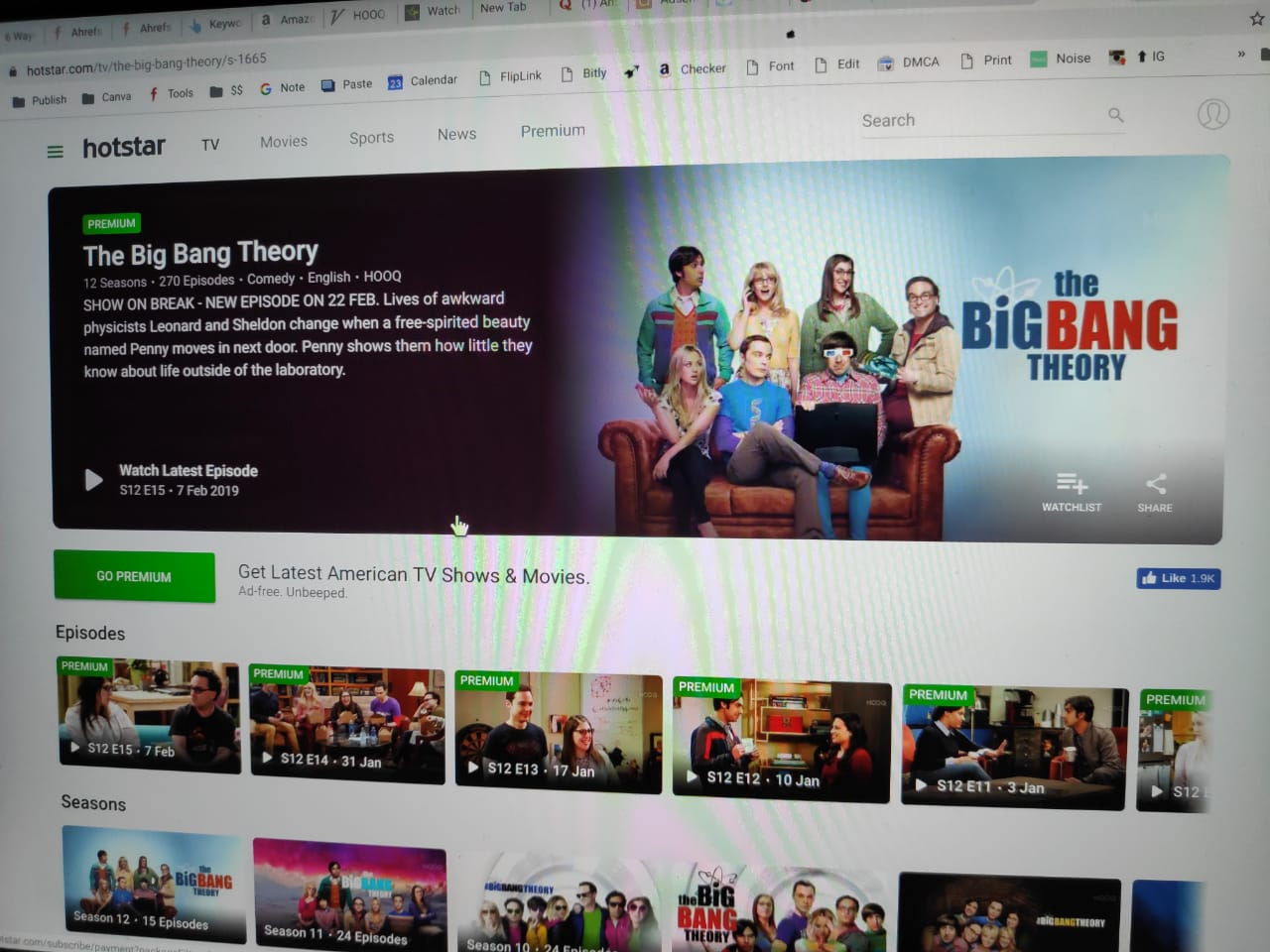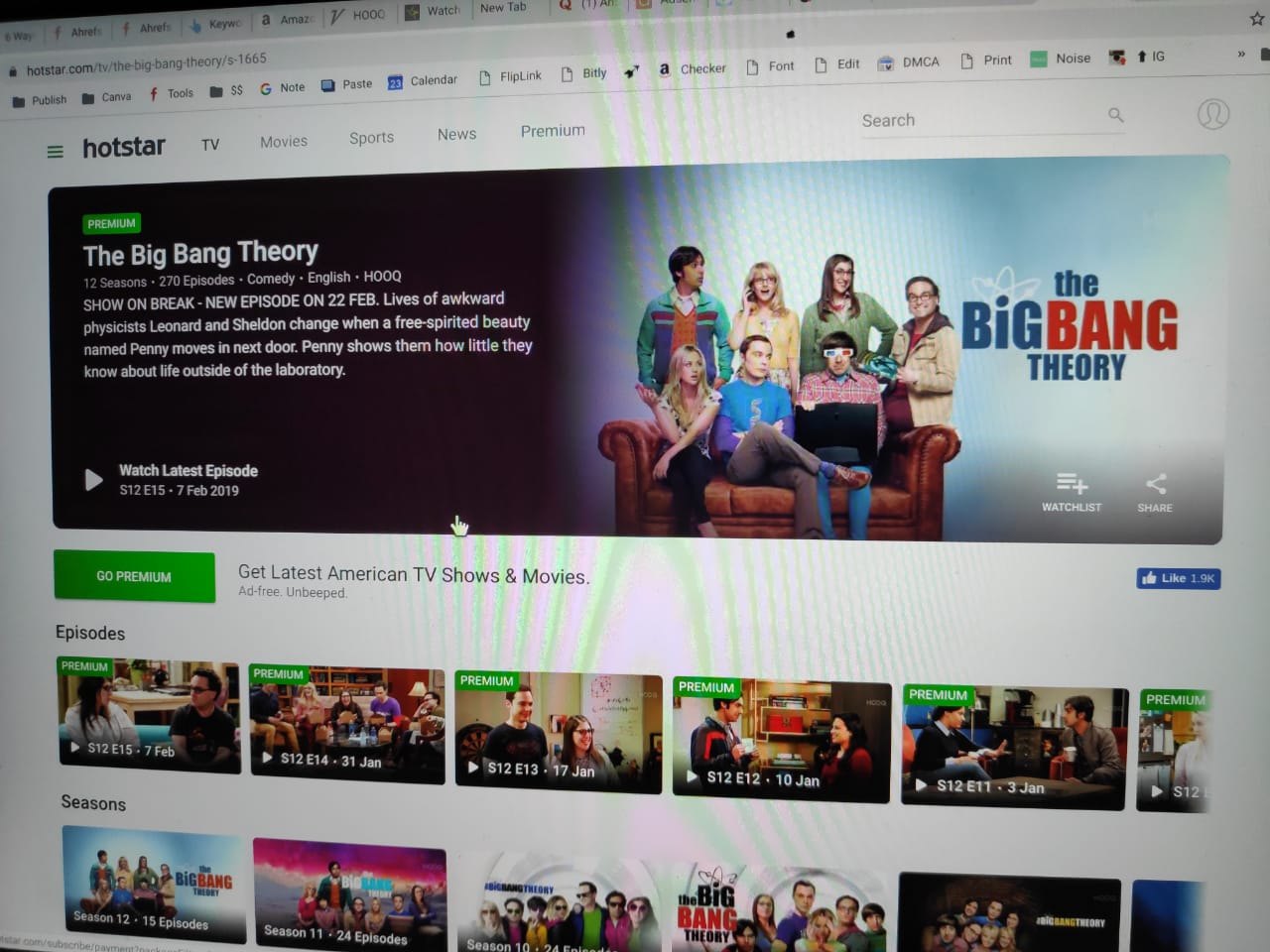 If you are living in India and you want to watch the Big Bang Theory series, you can watch it on Hotstar.
Hotstar has managed to add content from HOOQ as it offers HOOQ as a premium channel on its streaming platform.
So, the shows that are available on HOOQ, like the Big Bang Theory or Friends, it would also be available on Hotstar.
This means that if you are from India, you have multiple options to watch Big Bang Theory online. (or actually, 4 if you include Torrent)
HOOQ currently offers its subscription at Rs 89 for the next 89 days, and you get the watch some TV SHows and rent a move in their premium section every month.
Hotstar costs Rs 199/month (or Rs 999/Year) but you get more content, so if you are already subscribed to Hotstar, access to HOOQ content on it is added bonus, but if you are exclusively looking to watch Big Bang Theory, you should go with HOOQ subscription since it is cheaper.