Netflix introduced its mobile plan for India on July 24, 2019. The mobile plan allows users to access all of Netflix's content without ads on one smartphone or tablet in standard definition for INR 199 per month. It was later reduced to INR 149 per month.
This plan is more affordable than the existing standard plans and is specifically designed for on-the-go entertainment. It is highly relevant to users who prefer to consume content on their mobile devices while commuting or traveling.
Overall, the mobile plan is a great option for users who want to enjoy Netflix's content while on the move at an affordable price.
If you are a Netflix user in India you might already be aware of Netflix's affordable plan for Mobile phones.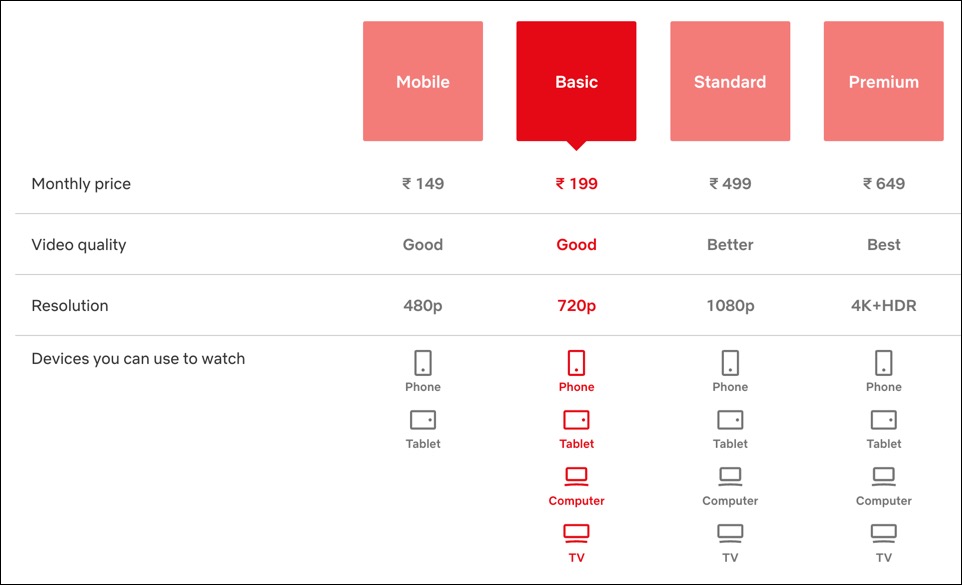 Before the Mobile plan, the cheapest plan was a basic plan which was Rs 499 per month, in which you get only one screen time, which means that you would be able to watch Netflix only on one screen at once.
Apart from the restriction of watching only on one screen at a time, the basic plan also restricts the quality of the video to Standard Definition.
The Mobile plan and is just like the basic plan, but with the restriction of having to access the content on Mobile and Tablet PCs.
I have got a Samsung Chromebook Plus which is a Chromebook/Tablet PC, but I could not use the Mobile plan by installing the Android app on my Chromebook, although it works perfectly on my Samsung Galaxy Tab a.
The purpose of writing this article is to give you four reasons why you should opt for the Mobile plan.
After the plan was launched several blogs have mentioned that getting an ultra HD plan and distributing the fee among four friends would be a better thing to do since you will get Ultra HD quality videos and there would be no restriction of having to watch the content on only your Mobile phones.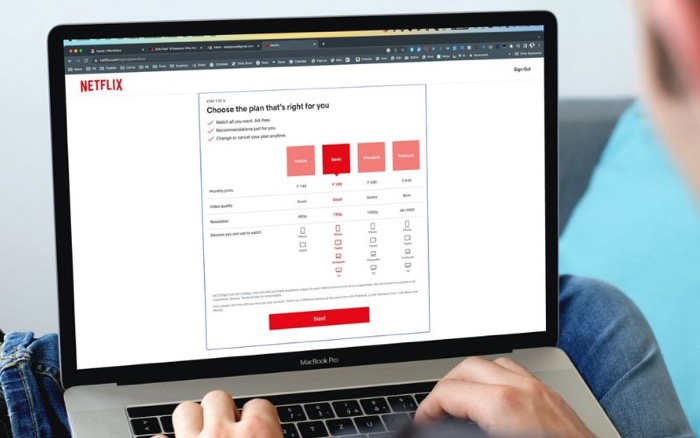 The Pricing of Netflix Mobile is Affordable
The mobile plan is Netflix's most affordable plan, priced at INR 199 or $2.65 per month in some countries. This makes it a great option for budget-conscious users who want to enjoy their favorite shows and movies on-the-go.
Access on One Device: Your Watch List & Watch History will be Private
If you are using the new Mobile plan for Netflix, you will be paying Rs 199 per month and you would have a piece of mind that your watch list and your watch history remains private and no one has access to it, unlike in other plans where you have to share the Netflix password with someone as and they can actually go into your profile to view your list as well as your watch history.
For a lot of people it not it might not be an issue but I know a lot of folks would not be comfortable sharing with other people what they are watching and what they are planning to watch.
Perfect for people who have only Mobile phone for content consumption
If you use your Mobile phone for content consumption and you do not have a laptop or you do not use a laptop for content consumption there is no point in having to go for other plans that will work on a laptop or a computer.
Majority of the people in India access the internet on their Mobile phone only, which makes more sense to use the Mobile than if you are one of them.
Mobile Plan is Mobile data-friendly
Majority of the people who consume content on their Mobile phone, use 4G internet. Although the plans for Mobile data have reduced drastically and you get 1GB of data per day for as low as Rs 150 per month, 1GB is not sufficient for a lot of people.
Especially if you are viewing the content in HD or Full HD, If you are using a mobile data plan and you have got a daily quota of 1 GB or 1.5 GB it is suitable to watch content in standard digital format. You will be able to you watch more content in your daily data limit.