After revolutionizing the Telecom industry, Jio is now set to revolutionize the Wireline Internet Broadband market.
Mukesh Ambani's ambitious project the Jio GigaFiber is under test for the last 2 years, but the speed at which it has been laid out in Different cities of India is truly remarkable.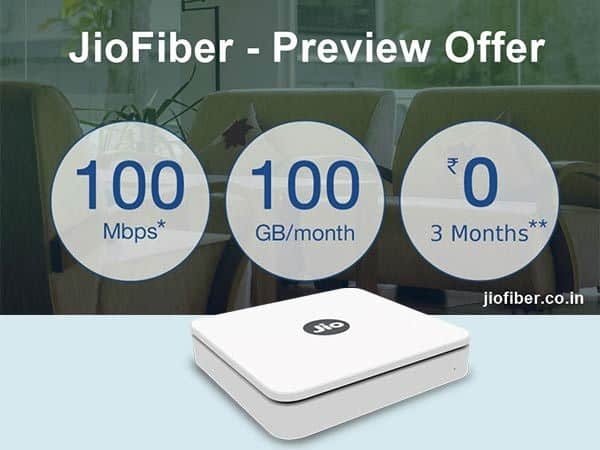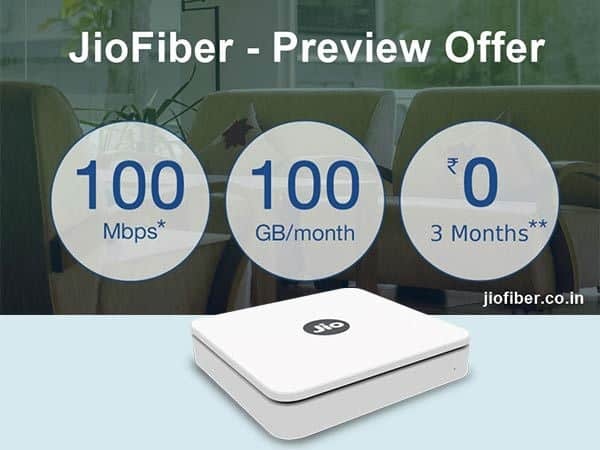 I live in Lucknow, the capital city of Uttar Pradesh. I thought it took 2 years for Jio to reach Lucknow, but the Feild Engineer told me in that people are already using Jio GigaFiber in Lucknow from last 2 years, I don't believe him, but even if we consider 1 year then it's a huge success on Jio's part.
Although Jio started testing Jio GigaFiber two years ago, it started inviting people to let them know if they would be interested in getting the Jio GigaFiber connection just last year via their website (here is the link to invite Jio to your locality)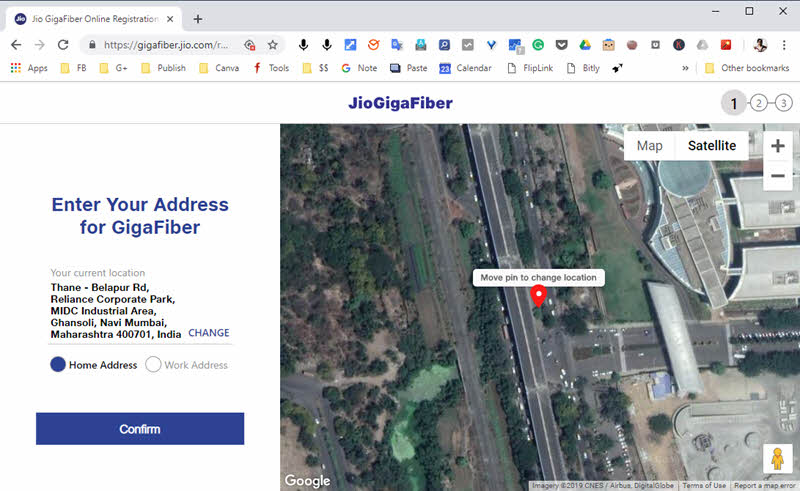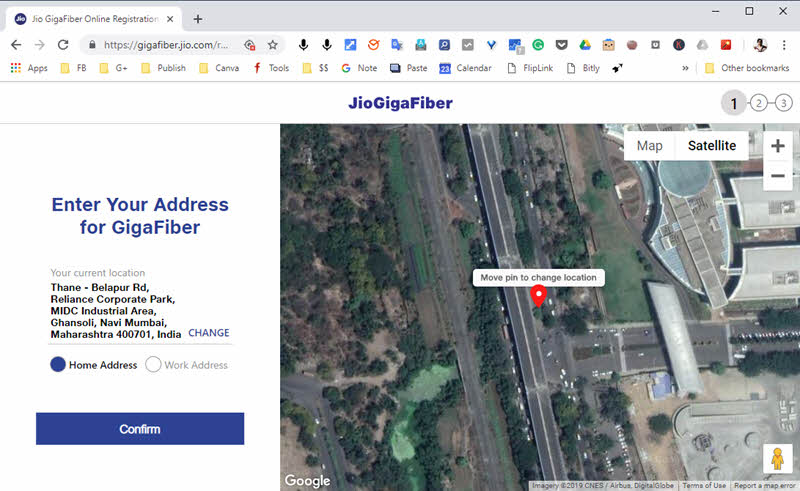 I was one of them and I finally got a call a few days ago, I was previously using a local internet provider called Sikka, but now I am using Jio GigaFiber, a 100Mbps plan which has 100GB of usage for a month (thankfully a month means 30 days in Gigafiber unlike the 28 day month considered by telecom operators).
Free Internet Connection During the Test Phase
Since the Jio GigaFiber is under testing and has not been officially launched yet all the users are using the Internet Services free of cost.
Although the users have to pay a One-time installation fee of Rs 4500, which is also refundable (in case if you do not want to continue with Jio GigaFiber at any point of time).
The Rs 4500 installation fee covers the cost of Fibre cable from the nearest point to your home along with the Switch Connector, to the Square shaped Wi-Fi router.
My Experience with Jio GigaFiber Internet
I have been using Jio GigaFiber from last one week and I was able to test the router that came with it. It's a dual band router which supports 2.4 GHz frequency band as well as the 5 GHz frequency band.
I have connected my laptop and my mobile phone with it and the router is able to throw sufficient signal throughout my 1180 square feet 3 bedroom apartment.
I get the connection, even in my balcony, which has 2 brick walls between where the router is placed.
I tested the speed using the Speed.net website on both my mobile phone as well as my laptop screenshot to which are mentioned below.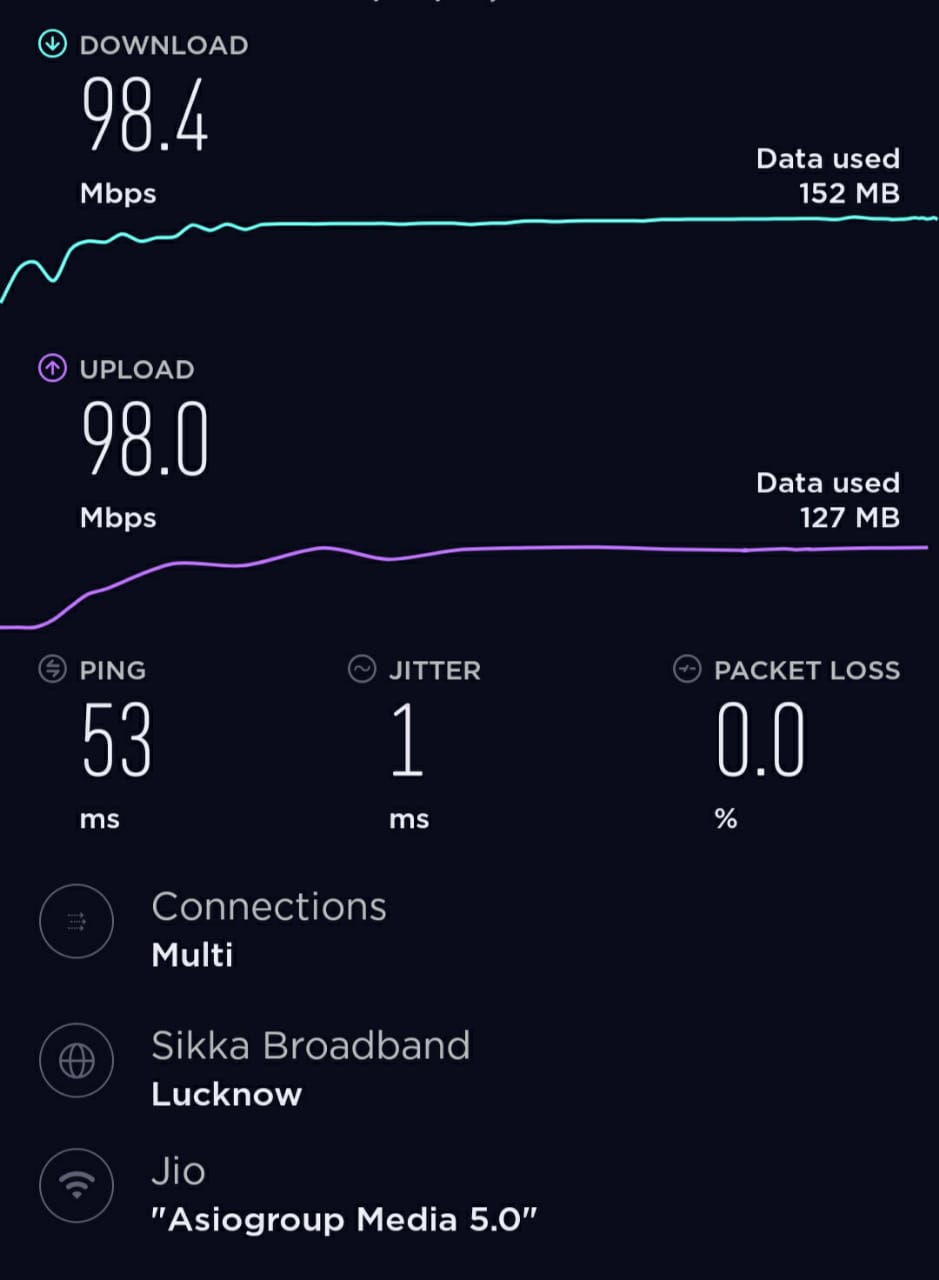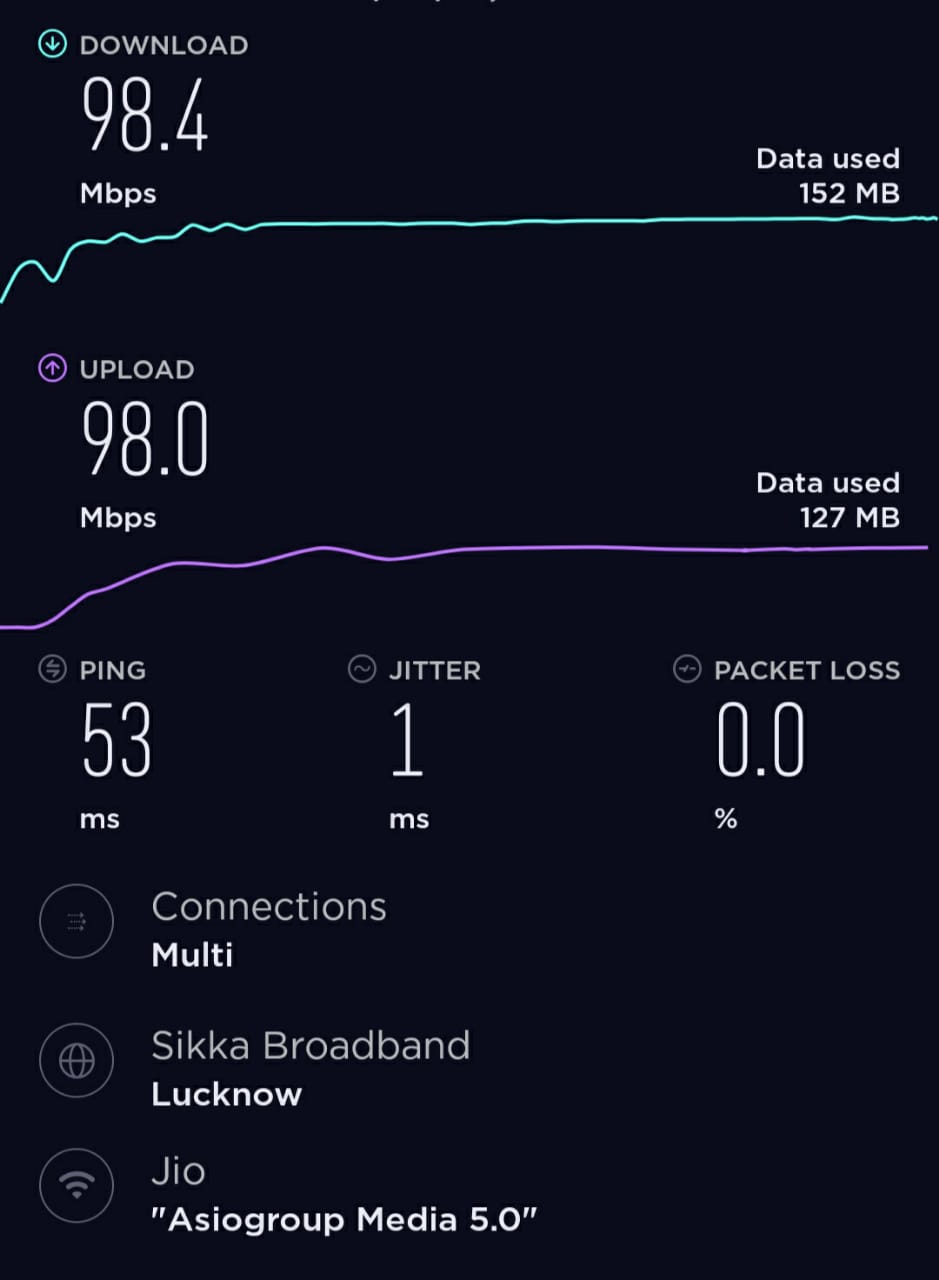 Along with using the Wi-Fi feature of the router, I have also connected my Desktop PC to the router via Ethernet cable and tested the speed using the speed.net website in the screenshot is attached below.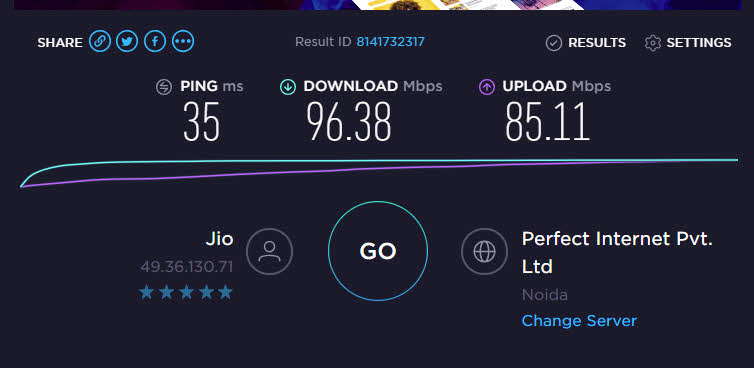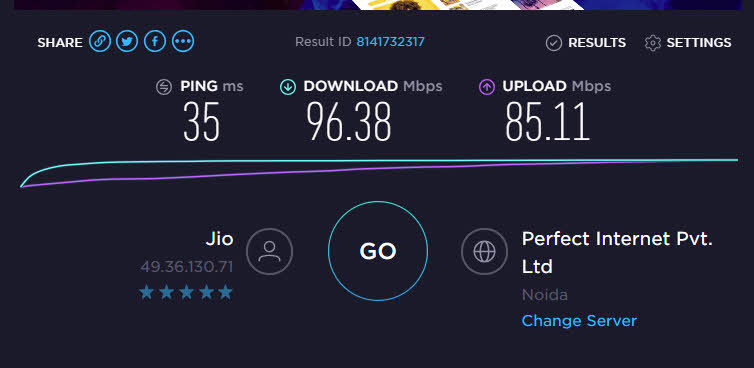 Jio GigaFiber Internet Plan Details
As per my plan of 100Mbps, the speed is quite sufficient on both the Wi-Fi as well as the Ethernet. Although the Ethernet connection is more stable and has fastest internet speed obviously.
Apart from 100GB of data for every 30 days, users are given the option to top of their account with 40 GB of data after they have used all their hundred GB in their account, users under the testing period can top of a few times meaning everyone has more than sufficient data for a month.
In my previous connection, my monthly average usage was around 150 GB, so I even if the hundred GB per month is the base plan Jio is going to offer, I think we can opt for a bigger plan with higher data usage every month.
Manage your account using MyJio app
Since Jio GigaFiber is under testing phase, you really don't have to do anything it to manage your account, but you can still link your Jio GigaFiber broadband to the MyJio app, (you can install it from the Play Store if you do not use Jio Sim).
Currently, the bill for 100Mbps plan shows Rs 0, and even the 40GB top-ups cost Rs 0 in the my Jio app and no other information is given about the plan.
The only thing you can do in MyJio app is, check your data usage as to how much data you have used so far, along with the validity of the plan you are currently subscribed to, which is around 90 days for most of the users under testing phase, although the Field Engineer told me that it will keep on extending until the broadband is ready to be launched officially.
When Jio GigaFiber is Launching Officially?
There isn't very much update about the official launch of Jio GigaFiber but it is said that their services might be launched in the last quarter of 2019.
Which means I may get to use gigafiber internet free of cost for the next few months.
And even if it is launched, I would be happy to pay as it is obvious that Jio is going to charge lower than the industry rates, which the other broadband providers are charging.
Comparing Jio GigaFiber with other broadband providers
Although I do not have much experience with other broadband providers since I have only used Airtel, Reliance, along with some local internet providers in Delhi as well as in Lucknow.
Currently, Airtel offers a 40 Mbps connection at Rs 799 which gives 50 GB of data for a month and then the speed gets reduced to 1 Mbps.
My local internet service provider Sikka offers 25Mbps connection at Rs 999 and there is no data cap which means it's truly unlimited.
While I am really not sure whether Jio would be offering truly unlimited Internet, but, looking at my usage of around 150 GB to 180 GB per month I think there would be a suitable planned for me as well as other people who are heavy internet users.