Instagram might have borrowed the Story feature from Snapchat but it has become one of the popular features on Instagram used by millions of people was the last few years.
So much that it is now important for your stories to stand out from others especially if you are managing a brand Instagram account.
Surely there are some great tools available inside the Instagram app that can enhance your stories but if you want to take them to the next level, you have got to use the third party apps which offer more fonts, better visuals.
So in this article, I am going to list out some of the best apps for Instagram stories that I have come across.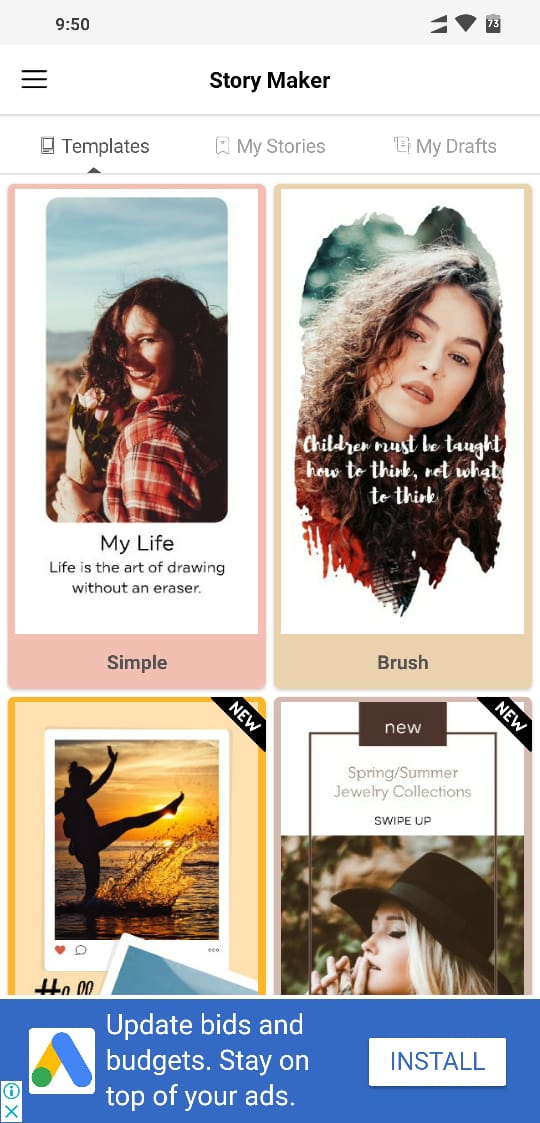 Story maker is a nice little app that can be installed from the Play Store, it's is just 13mb in size, which also means that it does not have a lot of features to offer but are quite sufficient for posting stories that have got a different layout than the standard stories.
Also, this is an ad-supported app so you will be seeing ads, and I personally don't like seeing ads, also there isn't an option of a Pro or Premium version to disable them.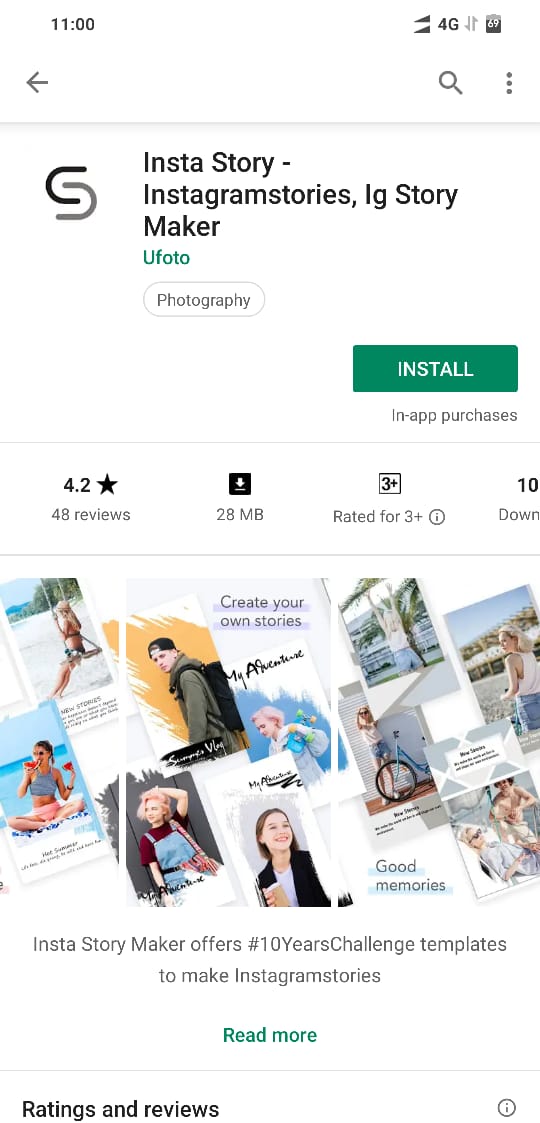 This is another small app that you can use for creating unique stories for your Instagram, it is 28 MB in size, and offers a range of templates including the recently popular 10-year challenge where you can easily add two photos.
The app is suitable for smartphones where you don't have a lot of storage available. And the good thing is that it comes with in-purchases (meaning there are some templates that you can purchase) and there are no ads in the app.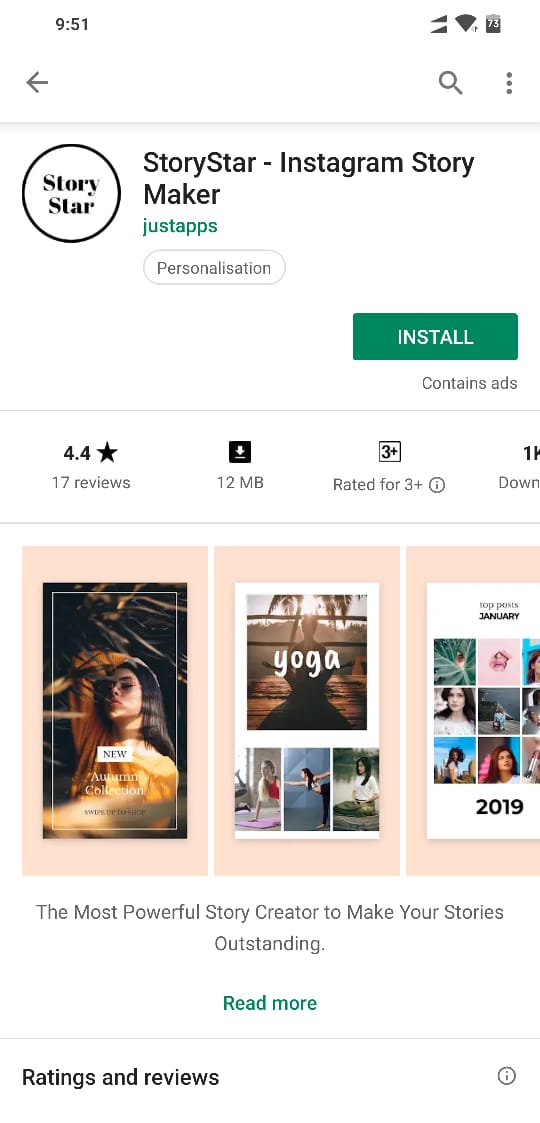 I'm including this app on this list because of its size it's just 12 MB but still offers a lot of templates that can be used for creating unique Instagram stories.
So if you are a casual Instagrammer who posts Instagram stories every now and then, this might help and also would not put a lot of burden on your mobile phone if you do not have a lot of storage available.
The only downside I came across this app is that it contains ads, but again if you not using it a lot then it's good.
Now let's move to some seriously amazing apps with some big file sizes such as Story Art which is 60 MB in size but offers a range of templates.
The selection of templates it's amazing, that comes within purchases meaning you can purchase more templates to unlock and use them in your Instagram stories.
The template package that you need to buy is stunning and is worth spending money on but the free templates are also worth using.
If your mobile phone allows you to install an app this big you sure should do it.
This is perhaps the most complete package for creating stunning Instagram stories, the size of this app is more than 70 MB which means it has got turns off templates that give you a number of options to make your stories stunning.
This app also has got in-app purchases and choose is not to show ads for the free templates available.
Even if you decide not to buy the packages of templates available inside the app, the free ones are amazingly great.
If you have to use just one app for creating stunning Instagram stories, it should be Unfold because it offers literally every design layout you can possibly think of.
Not really an app is specially designed for creating Instagram stories but offers some really great templates.
It is much more than just an app for creating Instagram stories, so you can use it for many other purposes if you are into social media marketing.
This app is a must-have on your mobile phone because it allows you to create graphics not just for Instagram stories but for Instagram posts, Facebook posts, YouTube channel art, YouTube thumbnail, you name it.
So these were some of the best apps that you can use for creating stories for your Instagram or WhatsApp status that will stand out from others and will definitely make others appreciate your content.
Suggested article: Learn about creating custom thumbnails for YouTube