So after using the M1 MacBook Pro 13 for nine months, I finally gave in to the temptation of the newer, bigger, faster MacBook Pro 16. I am currently typing this article on the same machine. It's been more than 24 hours of using it, and I have already written down my review. 
Watch the Video Review
In 2019, I got the Intel-based MacBook Pro 13 after using my MacBook Air for over five years. Then after a few months, the M1-based MacBook Pro was launched, and with all the positive reviews of it, my intel machine, which looked exactly like the M1 MacBook Pro, was an old, slow machine.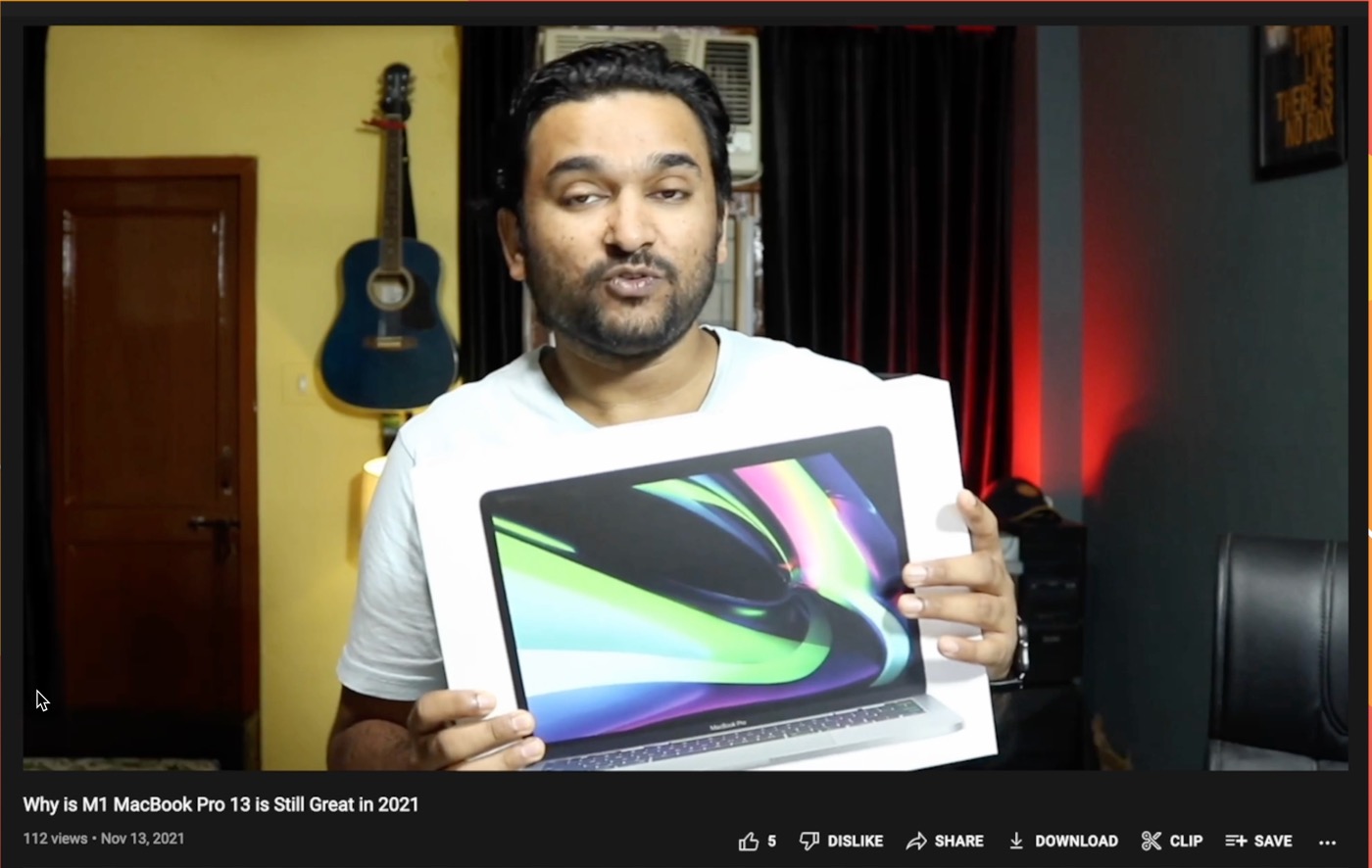 I somehow managed to convince myself to skip the M1 and go for the next generation of MacBook and started using the machine. It was still a good machine but was power-hungry. It always needed to be connected to the power source. After using it for a year, the MacBook Pro 14 and 16 launched with newer M1 Pro and M1 Max chipsets. 
A few more improvements were introduced to the machines, such as a bigger display by thinning the bezels and bigger batteries because of a slightly bigger chassis, better screen, and a promise of dongle-free life. But the price was steep, almost twice as much as the base variant of MacBook Pro 13 and MacBook Pro 16. 
Since I already had a Dongle, two spare Type C chargers for the Mac, edited HD videos only and had not experienced Liquid Retina display, I went for the M1 MacBook Pro 13. 
But a few months in, continuing with the dongle life, upgrading video editing to 4k and struggling to multitask on a 13.3-inch screen, I corrected my mistake and got the M1 Pro MacBook Pro 16 (512GB). And it fixes almost all my problems related to work. 
M1 Pro MacBook Pro 16 (512GB) Key Specs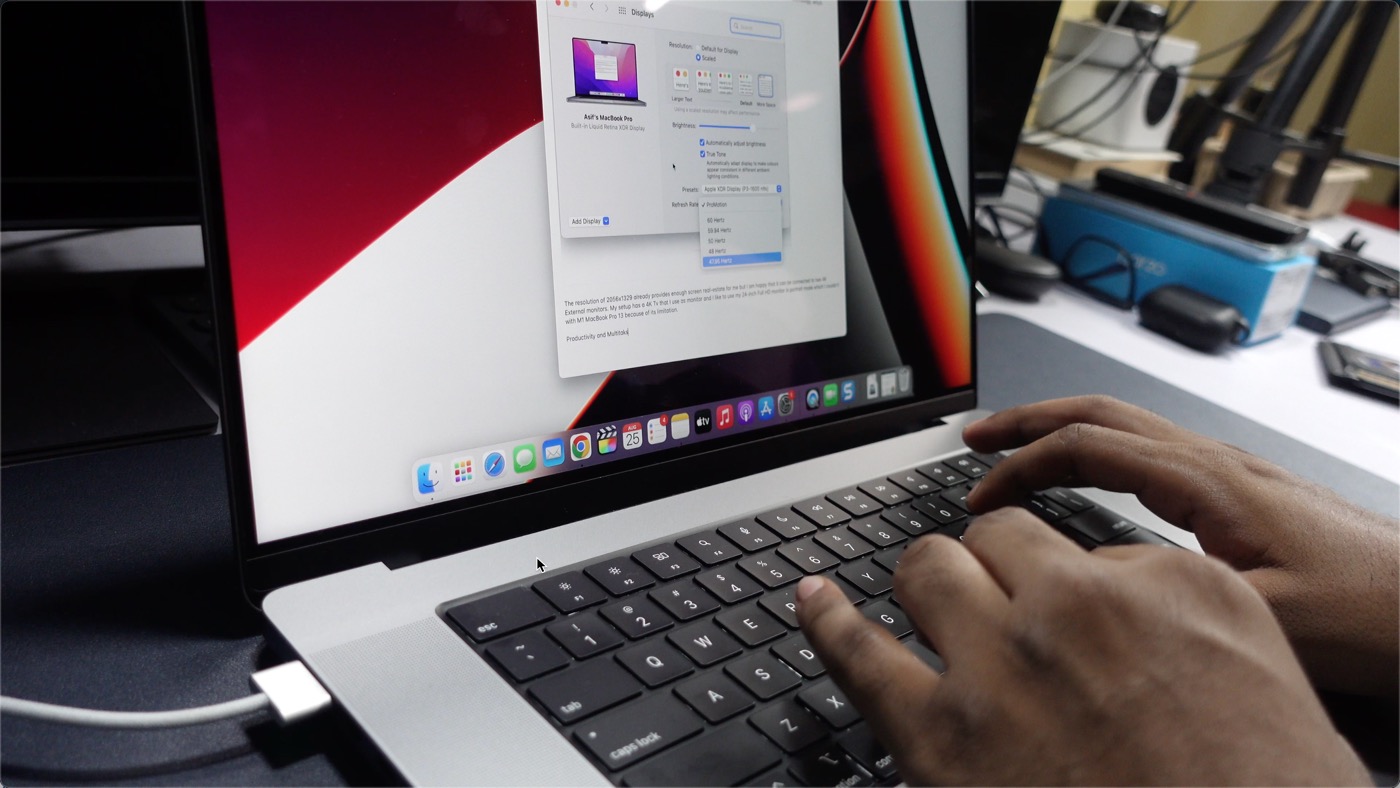 I got the base variant of the MacBook Pro 16, which starts with 512GBSSD. The M1 Pro Chip has a 10-core CPU, 16-core GPU and 16-core Neural Engine.  
The base variant also starts with 16GB RAM (Unified memory). Has an SD card slot, HDMI port, 3.5mm audio jack and three USB-C ports (Thunderbolt 4) that support Charging, DisplayPort and data transfer of up to 40Gbps. 
And it also has a charging system which has been reintroduced. The MagSafe 3. So many ports on this machine allow users to connect two 4K displays simultaneously. The M1 MacBooks had a limitation of only connecting to a 4K display. 
Another remarkable improvement in the MacBook Pro 14 and 16 is the 1080p webcam. All of which we will talk about one by one in different sections. 
What's in the Box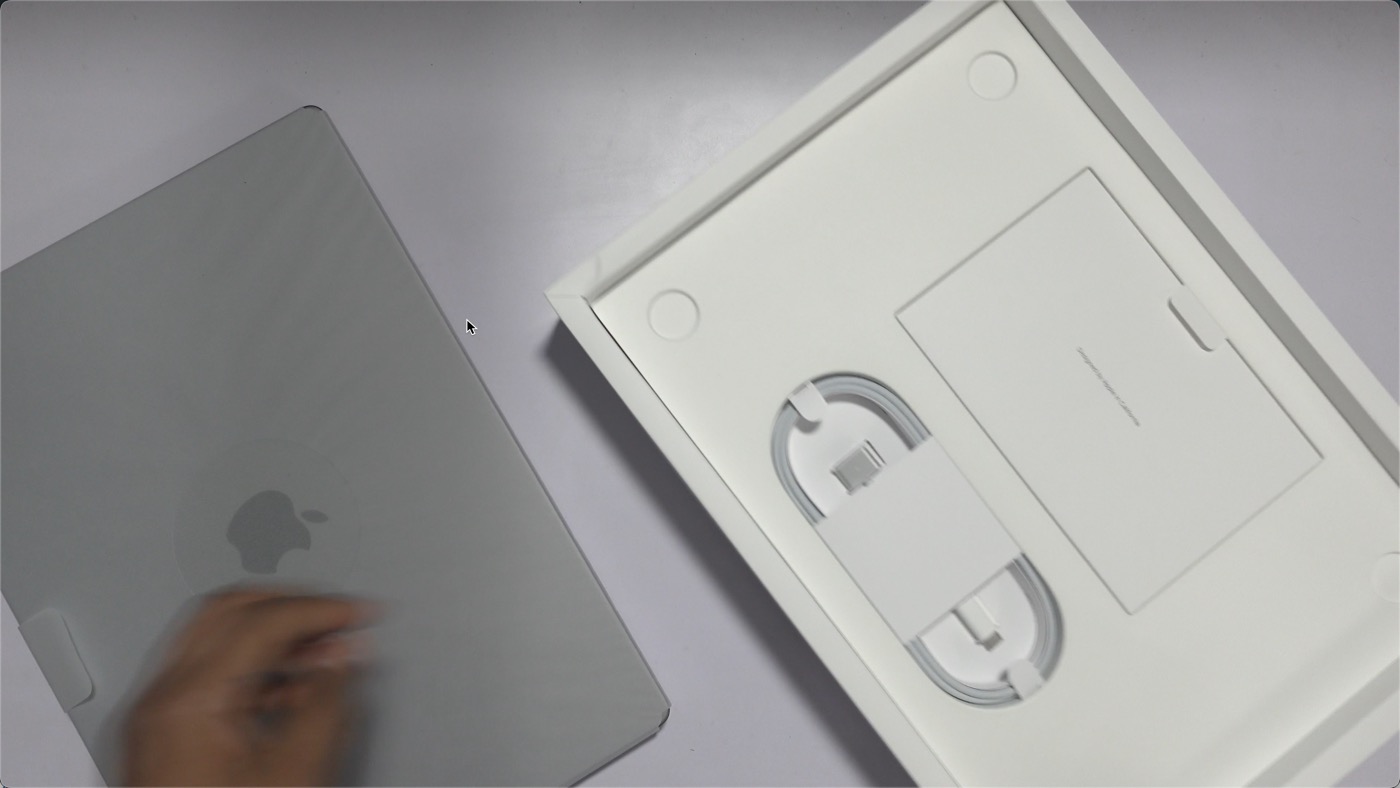 The Box isn't as big as the MacBook 13. At least from the outside. And what's in the Box is the huge rectangular-shaped MacBook 16. We will be talking about it in the display and performance section. 
Beneath it, the 2M Type-C to MagSafe 3 cable is re-entering the market after a few years of exile. This time it's a braided cable, which will hopefully last longer. 
Then we have a huge 140-watt charging brick behind the Apple booklets. This 140-watt Charger is exclusive to the MacBook Pro 16 only. The 14 has a lower-powered Charger.
Thank you, apple, for providing a faster charger because it is needed for this big of a battery. 
Battery and Charger
The 100-watt-hour lithium-polymer battery is so big and gives so much runtime that I am already impressed on Day 1. 
When I took it out of the Box, it had around 70% charge. And It was on battery throughout the time of setting it up, updating the OS and working for a while. 
After 6 hours of screen time, I think it went below the 10% mark, which was around 11 at night. 
I put it on standby to check how much battery it would lose in the night, and it consumed 1% when I opened it at 3 pm the next day to check. 
Then I connected it to the Charger at 5:15 pm, going from 9% to 44% in just 15 minutes. I mean, that crazy fast for a laptop. Especially for a laptop with such a huge battery. In 30 minutes, it had a 66% charge. 
The optimised battery charged it turned on, so the charging will slow down when it reaches 80%, but this is still impressive. 
Today, after it is fully charged, I will use it on battery in low power mode to check how much I can work on this machine before I require a charger. 
Display, Keyboard and Trackpad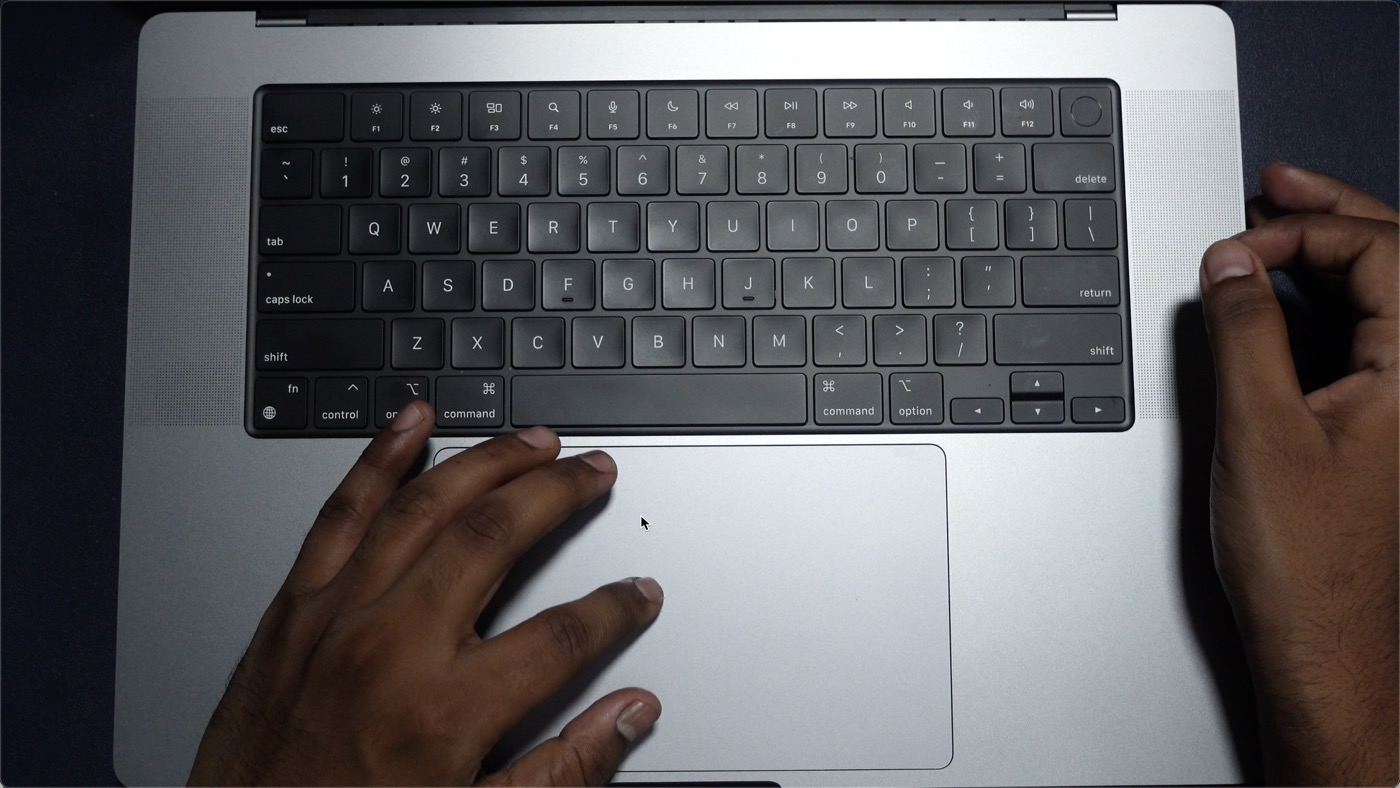 This is the first Liquid Retina XDR display I've used, so I am quite overwhelmed with the display. Plus, the sheer size of a 16.2-inch screen just a few inches away from your face feels like sitting in front of a desktop. 
Mind you, I am coming from a 13.3-inch screen, which was still great when used on the maximum resolution for more screen real estate.
This one gives me a desktop monitor-like screen real estate. Hopefully, I'll be as productive as I am when connected to the 4K TV that I use as a monitor. 
Apart from work, I also enjoy my well-deserved YouTube time after completing a task and when I do that on this laptop. The speakers below my mind, again. 
I had already watched videos where people talked about the great speakers on these laptops, but it's quite an experience. 
I think with a big screen and great-sounding speakers, I prefer watching videos on it rather than on my iPad Air or iPhone. 
Even browsing webpages feels different, thanks to the adaptive refresh rate of the display. Apple calls it ProMotion technology, which changes the refresh rate depending on the screen.  
The resolution of 2056×1329 already provides enough screen real-estate for me, but I am happy that it can be connected to two 4K External monitors. My setup has a 4K TV that I use as a monitor, and I like to use my 24-inch Full HD monitor in portrait mode, which I couldn't with the M1 MacBook Pro 13 because of its limitation.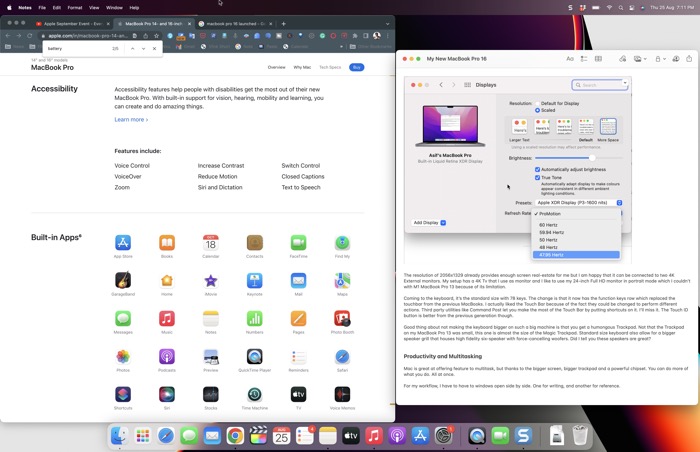 Coming to the keyboard, it's the standard size with 78 keys. The change is that it now has the function keys row, which replaced the touch bar from the previous MacBooks. I liked the Touch Bar because it could be changed to perform different actions. Third-party utilities like Command Post let you make the most of the Touch Bar by putting shortcuts on it. I'll miss it. The Touch ID button is better than the previous generation, though. 
The good thing about not making the keyboard bigger on such a big machine is that you get a humongous Trackpad. Not that the Trackpad on my MacBook Pro 13 was small, this one is almost the size of the Magic Trackpad. The standard-size keyboard also allows for a bigger speaker grill that houses high fidelity six-speaker with force-cancelling woofers. Did I tell you these speakers are great? 
Productivity and Video Editing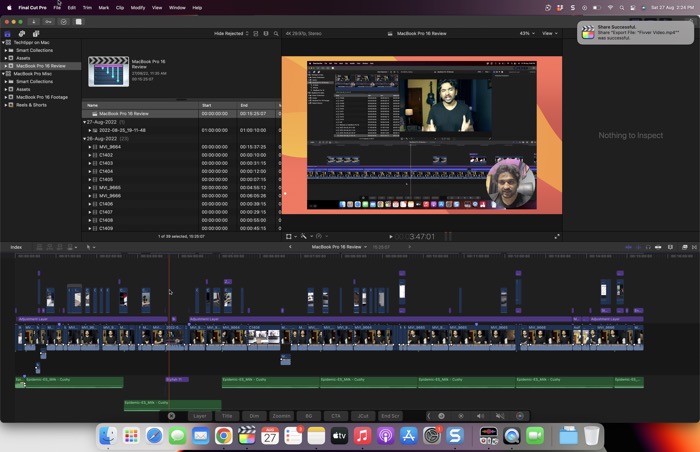 Mac is great at offering the feature to multitask, but thanks to the bigger screen, bigger Trackpad and a powerful chipset. You can do more of what you do all at once. 
I have to have two windows open side by side for my writing workflow. One for writing and another for reference. Although I could do the same on my MacBook Pro 13, it looks uncluttered on this machine. But buying this machine for writing sessions is overkill. 
Plus, I haven't taken it to my local cafe to write. I guess what it could be like. I'll report in a future post, But let's talk about doing something aggressive with this machine. 
As I wrote above, my MacBook Pro 13 was an excellent machine for wiring sessions, small enough to put on my lap on lazy afternoons or to slide into my bag to go out. I struggled with it on my other workflow, which is Video editing.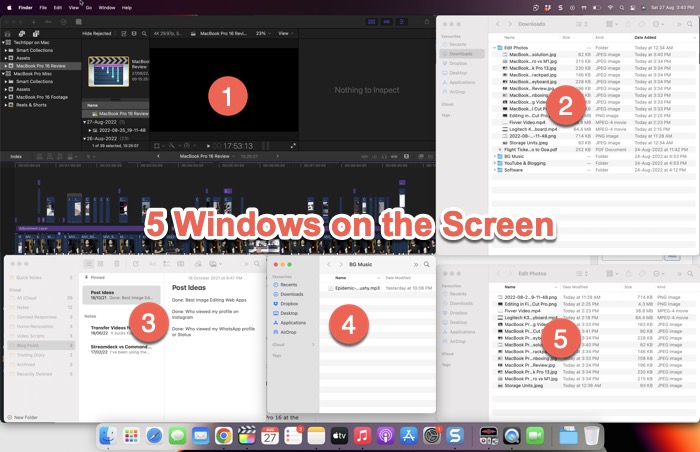 I like Speed editing. Thanks to all the speed editing techniques I've learned over the years, I've bought my video editing time from a few hours to just under 1 hour in Final Cut Pro. But the Fast M1 had started becoming a bottleneck for my speed editing. 
Especially when I started doing 4K edits, the export time was unreal. Sometimes I had to sit for 30 minutes for the video to upload on YouTube. The M1 Pro cuts that time in half, if not more. Also, the big screen helps not to move between windows to find things. 
Goodbye Dongle Life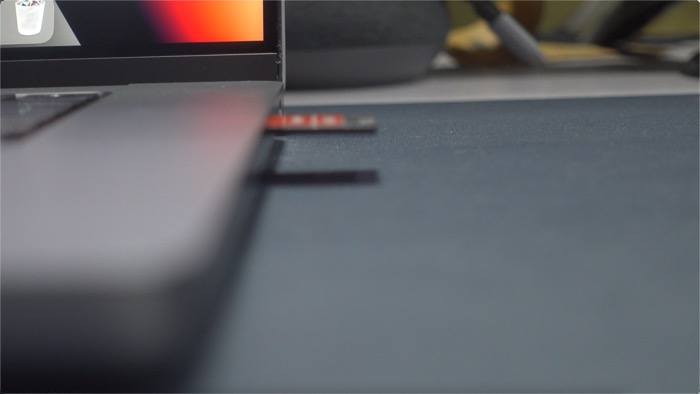 Remember I wrote. I corrected my mistake by buying the M1 Pro MacBook Pro 16 at the start of this article. Well, the mistake was dongle life. I had a 256GB Variant of MacBook Pro 13, So I needed to use my Samsung SSD for video editing and the SD from my Camera. So the dongle was connected all the time when I was video editing. 
And when the dongle is connected, MacBook's battery drains at double speed. So, despite the M1 having an amazing battery life of 15 hours, the video editing hours were only 3 to 4. And that's why I always had a separate charger in my bag. Told you, this MacBook Pro 16 fixes all of that. 
At 2.1KG in weight and 16.2-inch in size, it weighs more and takes more space than all the dongles, cables and chargers combined. But it's less hectic and clutter-free to use than having to set up everything to start.  
Is it worth it?
Apple compared these laptops with some high-end desktops to show how it outperforms most of them, so this machine is not for the people who want to buy a premium laptop for work computer work. It's a machine that earns the tag of a 'Pro' laptop. 
It's for professionals who want a desktop-like expense on a laptop. Both in terms of performance and size. At least, that's what I feel like. 
In short, the M1 Pro MacBook Pro 16 serves its purpose of making my video editing workflow faster and less frustrating.