There was a time when Microsoft office suite had no competition over their office suite.
Even though the market offered a couple of free alternatives, there was no match for the professional PC Suite provided by Microsoft.
It was only after years when something like Google Docs came into the picture to give competition Microsoft Office.
Though Google Docs has been around in the market for quite some time, it was only just a few years ago when it was considered as a serious alternative to the Microsoft Office Word because of the adaptation of multiple devices, and high-speed internet.
Users these days want to access their essential documents available across various devices so that they can access it anywhere they want. This is something Google Docs has been offering from day one.
Microsoft understood it and tried to catch up with the changing trend; it has since brought some new features to their Office Suite and has even made their apps available on the Android platform, free to use.
In this article, we will compare Microsoft Word with Google Docs, both are word processing apps from the Office Suites these two giant companies are offering.
Products offered under the Office Suite
That thing that makes Microsoft Office a complete Office Suite is the availability of products suited for different workflows.
On the one hand, it has the Microsoft Word for document writing widely used in corporate offices for creating forms, letters, and other types of corresponding messages.
On the other hand, it has Microsoft Excel for managing spreadsheets for data processing.
Microsoft also Office PowerPoint for creating presentations; it is one of the traditional software, the Corporations cannot live without.
The Microsoft Outlook is also a part of the Microsoft Office Suite, which has been the email client of choice for more than two decades before Gmail made browser-based email management famous.
And then few other apps add the workflow of the traditional offices. But if you are a Startup or small business owner who has a small team, you don't need to go the corporate way.
More prominent corporations have got IT departments that recruit people based on their qualifications, which are mostly related to Windows products.
If we talk about the office suite from Google, it has Google Docs, which is more or less like the Microsoft Word but can be opened in a browser or on your smartphone. It also tries to support formats made famous by Microsoft Word. Some older forms of Microsoft Word had formatting issues, but then you formats work fine in Google Docs.
Google also offers Spreadsheets and its Office Suite, which is a cloud-based app that works like Microsoft Excel, then it offers Slides, which is equivalent to PowerPoint.
Cross-platform support
All the products from Google's office suite reside under Google Drive, which is Google's Cloud Service, which gives 15 GB of free storage to every Google account. It can be accessed via a web browser, also has got apps for various platforms such as Windows Mac IOS and Android, which makes it convenient for the users to access all the files from anywhere.
Any file can be saved in Google Drive, even the Microsoft Office files, and if you want to open them, they can be converted into Google compatible format and open in the compatible app.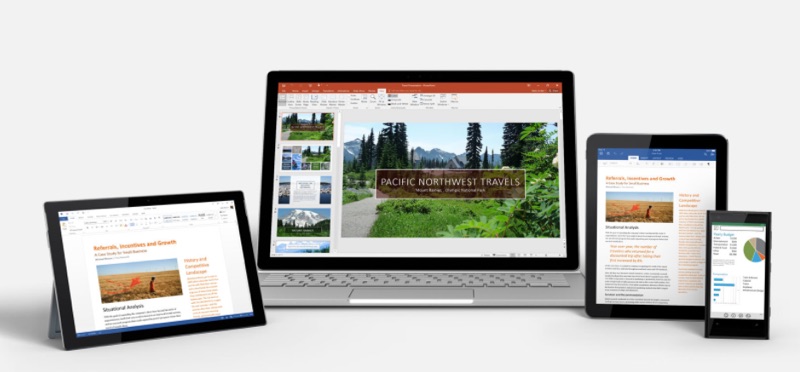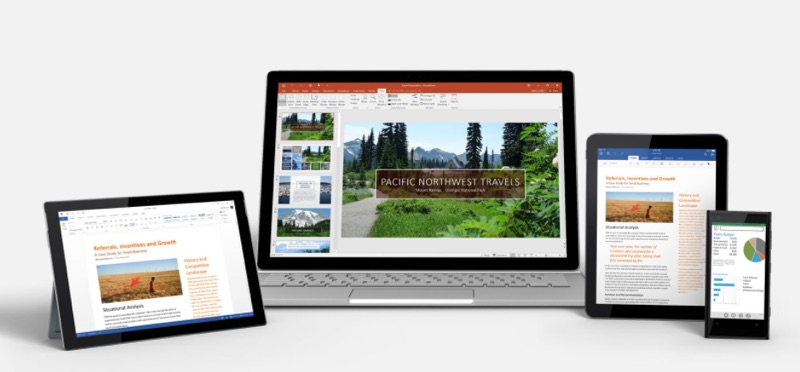 Microsoft has also started offering cloud services under Office 365, which lets you access your office files on any platform since they have made their apps available on IOS and Android app.
But unlike Google, Microsoft Office 365 tries to keep you in its ecosystem, since it works better on Windows devices, be it the Windows PC, or the Windows Tablet, specifically the Surface lineup from Microsoft.
On other platforms like Android, the experience is not as smooth as you get with Google Docs and other products from Google's Office Suite.
What's the price you have to pay to use them?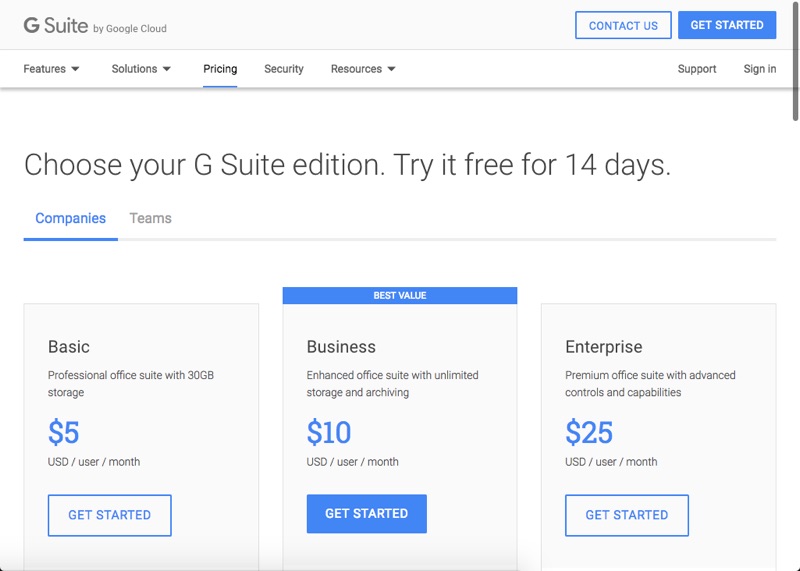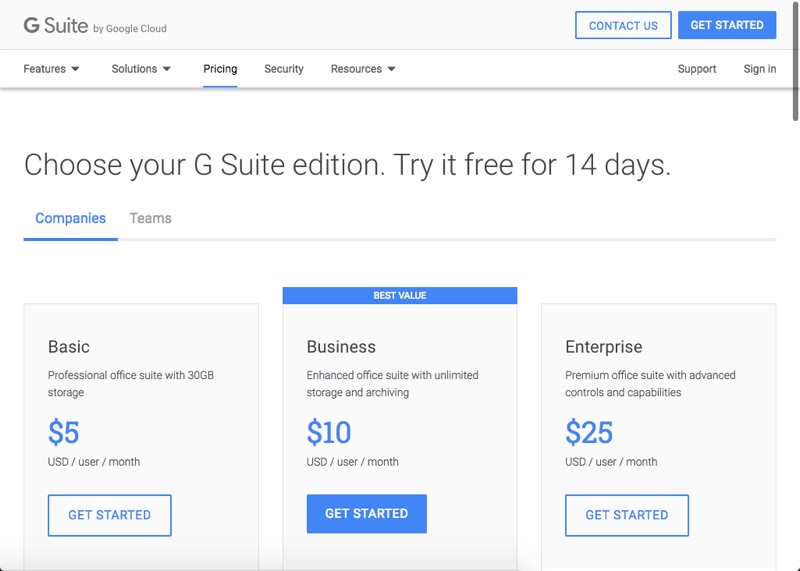 Google offers all its services for free since you can create a free Google account. All the services are associated with one mind, and the experience you get is fluid on any platform.
If you want to run the Google office suite on your domain, Google offers Gsuite, which you can subscribe to add $5 per user per month.
Microsoft, on the other hand, limits the excess of Microsoft products via cloud services. Some of the products are not accessible in the free category. To enjoy everything Microsoft has to offer and Office 365, you can subscribe to the services for $8.30 per user per month.
So which one you should pick
Like I said above, if you are a Startup or a small business owner that has a small in-house team who is looking for office solutions, it's better to get started with the cloud-based system like Google office suite.
Or if you are a simple freelancer who wants to keep their writing organized, there are many other writing apps available that work for better than Microsoft Word.
I use Google drive for organizing all my documents and Google Docs for writing papers and one of the reasons I love Google Docs is its voice typing feature that makes writing super easy.
We have also mentioned since it runs inside a browser, you don't need to install more massive apps like Microsoft Office, which can take up to 1GB of space on your computer.
If you use a computer that is not powerful enough, then the computer might also have performance issues with such heavy software.