Every technology that is introduced in the market takes time to grow and achieve that awesomeness. This period usually ranges between 2 years to 5 years. Fortunately for the TWS, it only took less than two years to accomplish that awesomeness.
After Apple introduced AirPods Pro, which was a significant improvement in the audio quality from their previous AirPods, these were also the first TWS earphones that had the Active Noise Cancellation (ANC) earlier only available on big headphones.
After Apple Airpod Pro, we started seeing a lot of companies putting their best technologies into TWS earphones. Mostly all of them were way too expensive. But, after the whole year of 2020, the companies are now bringing these premium features into more affordable products.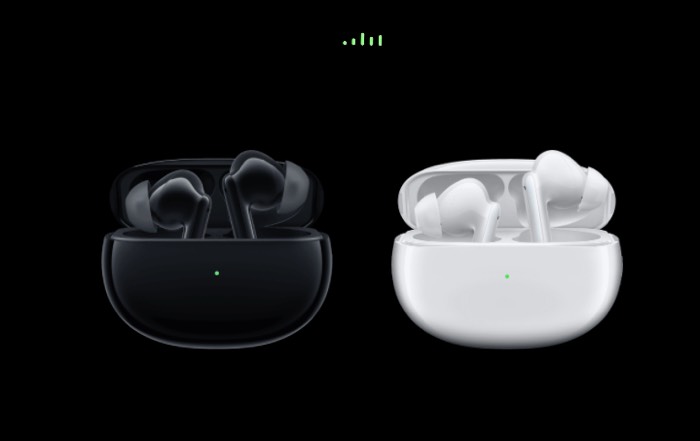 Oppo has just launched their Oppo Enco X earphones that have got some fantastic features, which is quite impressive for the price they are selling them for. It was recently launched in India, so I got myself one when available on Flipkart because I was already looking for good quality TWS earphones with ANC capabilities.
I had earlier tried some other TWS earphones with ANC, such as Sony WF 1000XM3. The audio quality of every premium earphone I tried was terrific, but the ANC wasn't really up to the mark that it could match the ANC on Headphones.
But the moment I put the Oppo Enco X earphones in my ears and the noise cancellation got activated, it impressed me immediately. So here I am writing my review of the Oppo Enco X after using it for several days.
Watch the Video
What's in the box
Usually, you don't expect many things inside the box when you purchase a normal earphone or even a TWS earphones. But this is a premium one, and the box quality is pretty excellent, and the experience of unboxing it is also different.
Apart from the Oppo logo, there is the logo of DYNAUDIO on the box as well. They are the Oppo Enco X's Co-creators, meaning they have lent their expertise in tuning these earphones. They are quite a big name in Audio category.
Opening the box, you have the Oppo Enco X earbuds in its charging case, along with some additional Eartips of different sizes if the standard Eartips do not fit into your ears.
It is always the perfect fit for me, but I appreciate the options given to the consumers.
And then there is also a short USB type C cable. But you may probably never need it if you have a and Android smartphone with USB type-c because you can use your USB type C charger to charge them.
Maybe you don't even need the USB type C charger if you have a wireless charger because the Oppo Enco X supports wireless charging.
Specs and Features
The Oppo Enco X earphones use Bluetooth 5.2 technology, which brings improvements in the quality of the data transmitted between the device and the Earphone, low latency for gaming, and better power management.
In the coming future, when all the devices will be coming with Bluetooth 5.2, we will have features like more than one set of earbuds connected to a single device.
So, it's like many people are not going to care about it, and maybe they'll never use the extra feature, but it is good to have in case you do.
Oppo also mentions that the Oppo Enco X has got LHDC wireless transmission support, bringing CD-like HD audio quality.
The earphones are also IP54 rated, making them water and dust resistant and have wireless charging capability.
The Earbuds give 4 hours of playtime with ANC turned on and 5.5 hours with ANC turned off. Each Earbud has a 44mAh battery, and the charging case has a 535mAh battery and can give additional 20 hours of playtime.
The Earphone has dual drivers, an 11mm dynamic driver, and a 6mm Planar magnetic driver. In Plain English, it just means that it gives you a better sound quality.
How to pair it with your smartphone
If you have an Oppo smartphone, it will automatically recognize and pair the Oppo and go as Airbus when you open the case and take out the Earphone.
But the pairing is equally simple when you are doing it with any other smartphone. When you are unboxing it for the first time and open the case and take out the earphones, all you have to do is enable Bluetooth on your smartphone, look for the Oppo Enco X, and tap on it to connect.
If it does not appear for some reason, there is also a physical button on the case itself. You have to long-press it for a few seconds before the LED on the front starts blinking, which is a sign that the earbuds on in pairing mode, and then you can easily connect it with your smartphone.
Audio quality and additional features
Right after pairing the Oppo Enco X with my smartphone, I played some songs to check out the audio quality, and it's pretty impressive. There isn't a lot of Bass in the audio, but the audio's clarity is mind blowing.
I listened to some of the songs where I could hear the instruments that I didn't experience even with wired earphones. I tested it more and listened to many songs again, where I listened to some tools playing clearly, which I did not share previously.
So if you like a lot of Bass in your music, then perhaps you will not be impressed with these earbuds, but the acoustics sound too good.
You can swipe up or down on the stem of either of the earphones to increase or decrease the volume. The high volume is not too loud if the ANC is not turned on because you will still be disturbed by external noises, but once you turn on the a and those choices are gone, you can enjoy the music.
Talking about features, once you have paired the earphones with your smartphone, they automatically get connected to it whenever you open the case and take them out.
The earphones have got in-ear detection, which means when you're listening to a song, and you take either of the earphones out of your ears, the music will pause, and when you put them back, the song will start paying again.
Then the usual double tap that plays the next song, the same tab will answer the call when you are getting it, you can tap and hold to activate and deactivate noise cancellation.
If you want to customize these gestures, you can install the Hey Melody app on the Play Store, which will give you the option to customize the tap and hold function and triple tap function, which you can set to activate the voice assistant. And you can do it to an individual or both earphones.
Active noise cancellation performance
It is the reason I got the Oppo Enco X, and thankfully it did not disappoint me. There are two types of Active Noise Cancellation on the earphones one is the standard one, and the other is Max noise cancellation.
There is a little difference between both, but the max, as the name suggests, cancels out many other noises apart from the usual static ambient noise.
I have these in my ears with Noice Cancellation turned on as I am typing this part of the review. I have a complete silence but I can still hear the tping sound of my keyboard.
But the distracting part, which is, people talking in the next room, is gone, and so does the other static noises such as running water from the kitchen tap and random sounds.
If you have ever tried an earphone or headphone with ANC, you will be impressed with the ANC feature on Oppo Enco X; however, if you haven't tried them ever and do not know how it works, then you might not be impressed.
ANC works because the headphones or earphones have microphones on the outside that pick up noises and then try to create an opposite wavelength, which will cancel out the noise, resulting in silence. But for this to work, the sound has to be consistent because the opposite wavelength of sudden sounds cannot be created quickly.
It is why it cannot minimize the noise of people talking because a sound is not consistent. But even then, the Max Noise Cancellation on Oppo Enco X tries to reduce the human voices so they don't sound too extreme, but you can hear them.
I will write a separate dedicated article talking about productivity with Active Noise Cancellation, but let's continue reviewing these earphones in this article.
There are microphones on Oppo Enco X used for Active Noise Cancellation, and the same microphones are also used for transparency mode, which will let all the noises pass through you so that you can be aware of your surroundings.
The Hey Melody app lets you customize the tap and hold function to choose Switch between Active Noise Cancellation or transparency.
You will still be able to listen to people when you are not listening to any song, and Active Noise Cancellation is turned off. Nevertheless, if you switch to transparency mode, it makes it more comfortable to have a conversation with someone.
Taking calls with Oppo Enco X?
I also took several calls using the anchor X, and the experience is pretty good. When the negative when the Active Noise Cancellation is turned on, the call's recipient has better clarity of my voice, unlike when the Active Noise Cancellation is turned off to understand what I am saying sometimes have to repeat myself because of the lord Rises.
So active my cancellation is pretty helpful when you are talking on the phone and outside.
On to longer calls, I had this issue when the person on the other side could not hear me. It has happened to me with other earphones as well, any problem occurs with every Bluetooth based Earphone, but the experience was better than other earphones I've used in the past.
Battery performance and overall experience
Oppo claims the Oppo and X has got 4 hours of battery backup on the earphones when the Active Noise Cancellation is turned on. If you turn ANC off, you can get 5.5 hours of battery backup. The case also has a battery of its own, which gives you 20 hours of playtime, which means it can charge earphones 4 to 5 times.
This is what the company claims; however, I am also getting a similar battery backup.
I haven't used them for 4 hours straight. I find myself putting the earphones into the case after 2-3 hours of usage, which means the earphones are charged again to use them for another few hours.
So, once you have fully charged the case, you don't need to charge it every day. I don't know how much the battery the case had when I took it out of the box, but I have already charge the earphones twice using the case, and the LED light still hasn't turned orange, which is an indication that the battery is half.
If you want to get a TWS earphone for yourself and Active Noise Cancellation is your priority, it is the best for this prize. And you will only find an improvement in Active Noise Cancellation when you double your budget and go for Ultra-premium TWS earphones.
If you are just concerned about the audio quality, you still have several other options in a similar price range.
With many discounts running, the earphones like the Jabra t75 and Sony WF-1000XM3 are in a similar price range, but they are already several years old. So it's better to buy something recently launched, like the Oppo Enco X. It has got the latest specs, such as Bluetooth 5.2