If you have not been removing devices from your Google account and have used a lot of tools over the years, of you may already have got a big list of devices you ever used to sign in to your Google account.
Why there is no harm to your Google account if those devices stop to work, or you did a factory reset with them and sold it to someone else, it would be a good idea to know how to sign out of your Google account remotely.
It is also useful in keeping your list of devices organised, to show only the active devices which you still own.
And the third benefit is to save time while trying to to find a lost device since you will be able to cut short your list one third or even one fourth.
The reason I like to remove unused devices is to have a clean workflow and have only the active devices appear whenever I try to install an app on one of the tools remotely from my computer.
So what you can do is, search for my Google account or simply click on this link, which will take you to your Google account settings.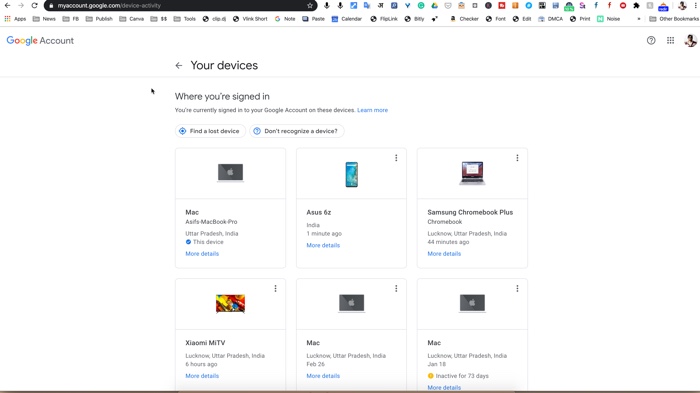 This is where you control everything from, the devices you have signed on and the websites and services where you have used your Google account to log in.
You can click on 'Security' in the left sidebar menu, which will show you security information about your account, passwords you have used, some sensitive information and, a list of all the devices you ever used to access your Google account.
Scroll down and click on manage devices; all the devices will appear in small grid boxes. Click on the three dots on the top right-hand side, and then click on sign out. Once you do that the devices would no longer be in the list of devices, you have signed on.
Here is a quick video tutorial to show you how we can do it