If you are using the Truecaller app on your smartphone you might be aware of how awesome the Trucaller app is. I can tell you the name of the person who is calling you even if the number is not saved in your contact list.
It is like a Universal phone directory that works on Crowd Sourcing. But you can do much more than just recognizing unknown phone numbers. In this article, you are going to talk about some of the tips and tricks you can use to get the most out of the Truecaller app.
1. Block Spam Calls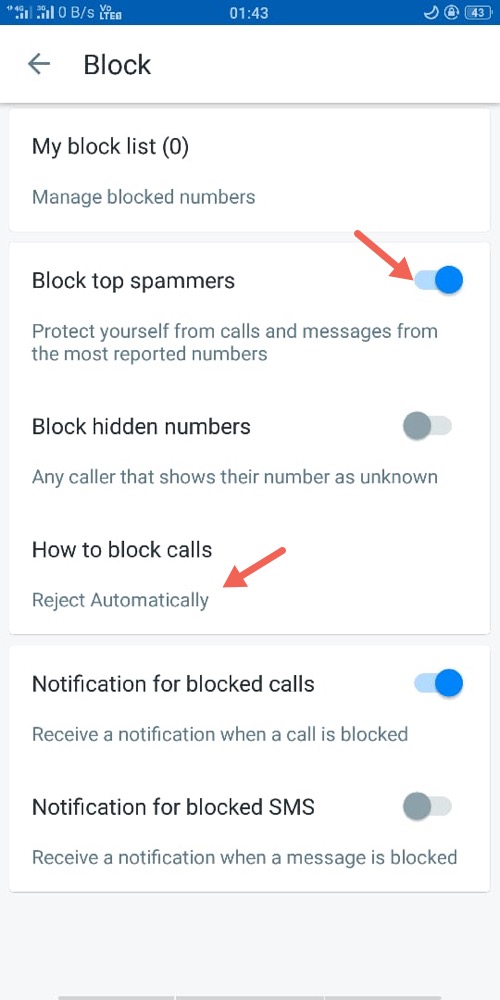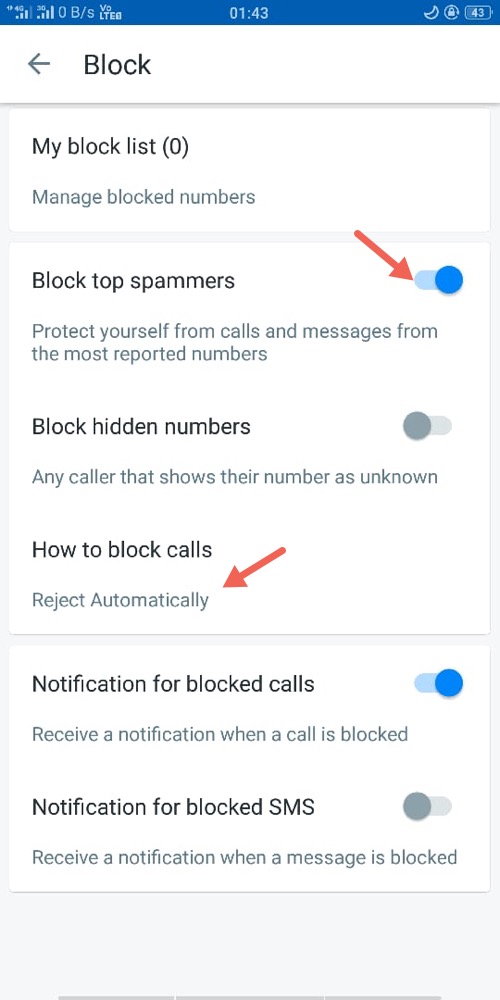 If you are using the Truecaller app from a very long time you might be using this feature as well, you can block spam calls so that you never have to bother about wasting time in answering the automated course.
You will find the option to block spam calls from the settings menu. There will be a block section in the settings menu, where you will get the option to block top spammers. You also get the option to select whether to reject call automatically or to make them silent.
2. Make Corrections to the Names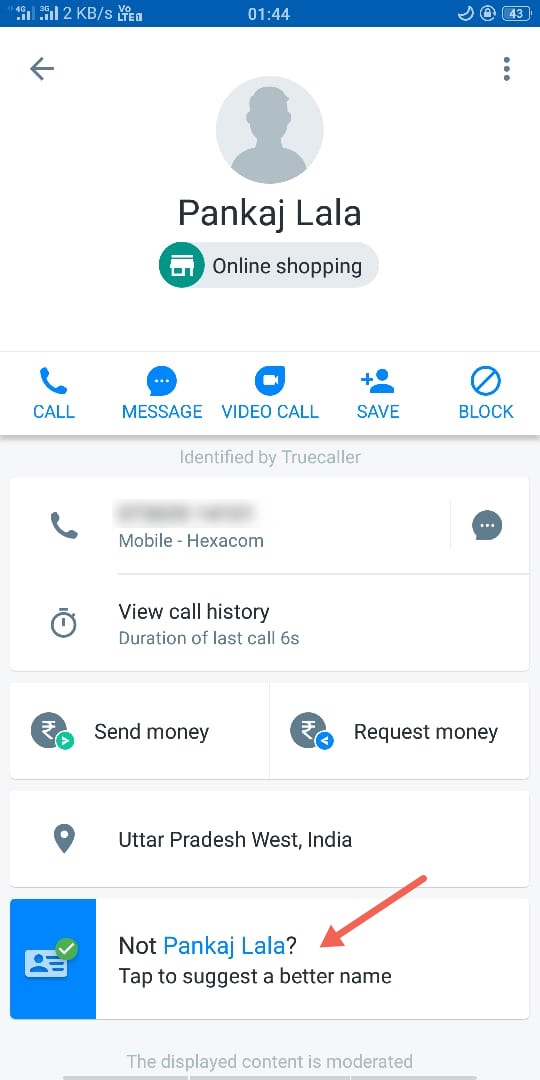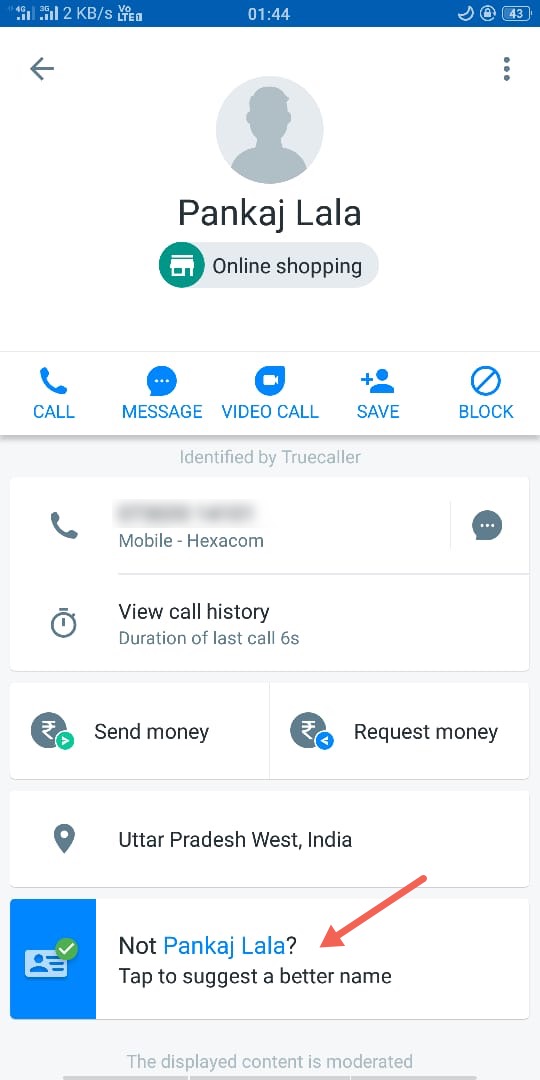 The Truecaller app smartly filters out common names people use for the phone numbers to save on their phone, such as dad, mom, father. But there are unique nicknames as well that are not filtered.
It might be embarrassing to see your nickname flashing on someone's phone screen if your number is not saved in their smartphone.
You can actually give suggestions to the Truecaller app for the name to be changed, if the Truecaller app gets several feedbacks for the particular number it will eventually get updated after a review.
If you on that phone number, you can actually verify and give a correct name that would appear in Truecaller app.
3. Check out someone's activity on their phone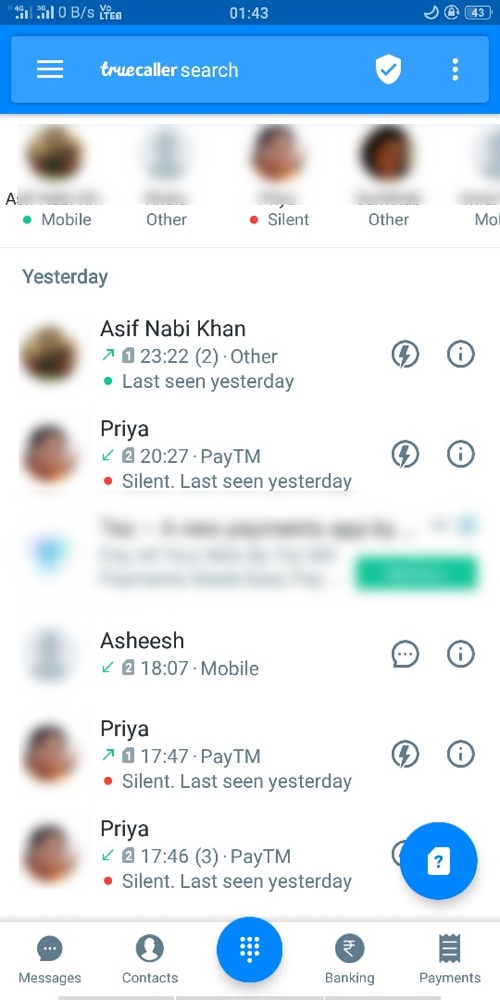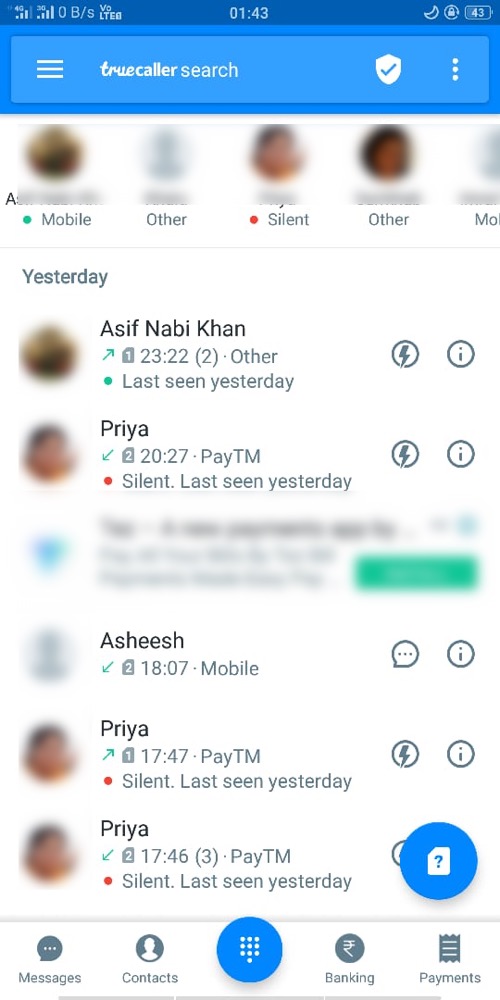 This might sound creepy, but you can actually find if the person has kept their phone on silent, or they have actually checked their smartphone at what time.
So if you are calling them, and they have opened in the Truecaller app after that, it would mean they are aware of your call.
It would be helpful for you if you are the caller, but it would be really embarrassing if you are at the receiving end. But still, it's quite a trick.
4. Use it to pay your friends
The Truecaller app has actually rolled out this feature in India, called Truecaller Pay, which a UPI based transaction feature, and since the Truecaller app can easily find the name for every phone number it's easy to verify to whom you are sending the payment.
The Truecaller app has recently acquired the startup called Chillr. A muti-bank payment app launched in 2014.
5. Search for a phone number written on a paper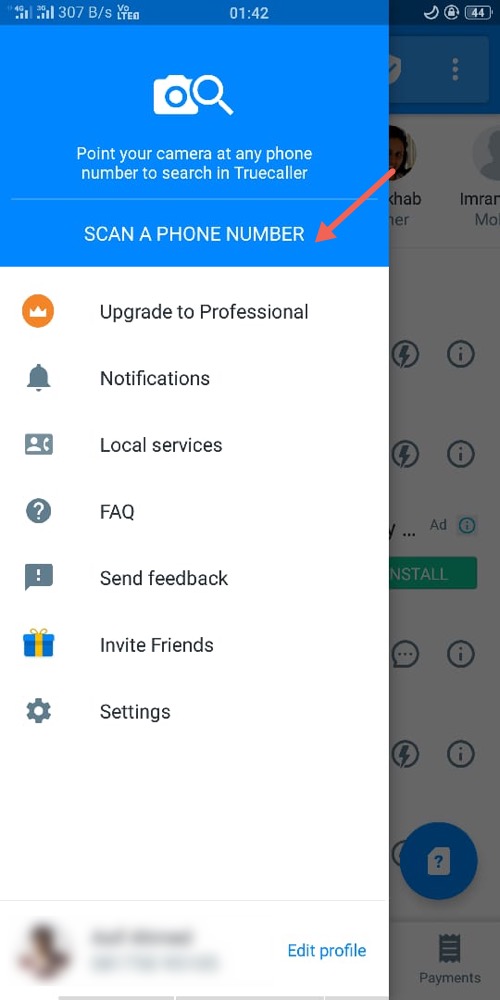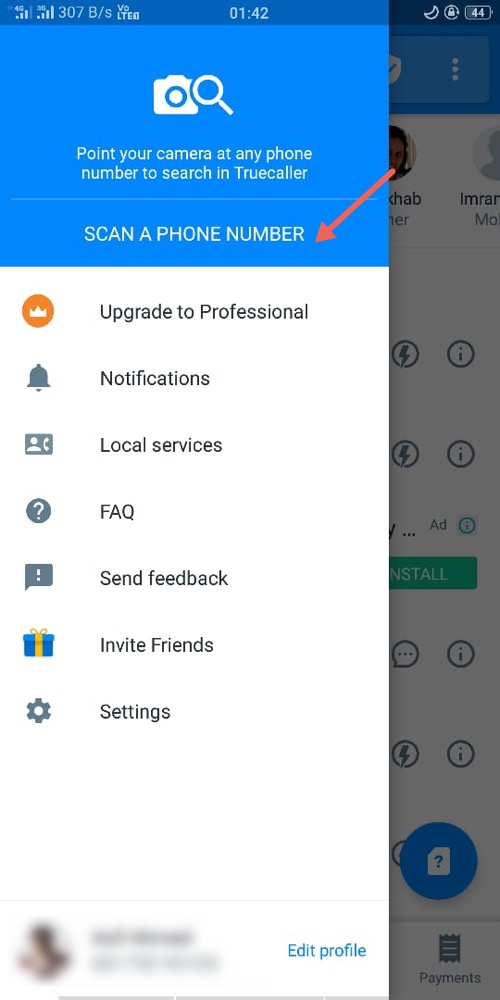 Truecaller recently rolled out a feature which lets you search for a phone number that is written anywhere. All you need to do is point your smartphone to it.
Just open the Truecaller app, and then tap on the burger (three horizontal lines) menu on the top left-hand side, and then tap on scanner phone number (you may have to give Truecaller app the permission to use the camera if it doesn't have already).
So this was some of the best tips and tricks you can use in the Truecaller app to get the most out of it.
You can read more articles on techtippr and makes the most of your smartphone.