I have been an android user for over the last decade, and one of the reasons is its accurate voice typing feature that I used extensively.I've tried switching to iPhone, but the dictation features were one of many things that pulled me back to Android.
I recently started using the iPhone 12 Pro Max. the reason was its excellent camera setup. But when I tried the dictation feature, I was blown away by the improvement it had since the last time I used an iPhone.
The funny thing is, It is a sort of a specific feature which means it does not have anything to do with the iPhone ProMax hardware. I confirmed using the dictation feature on my MacBook Pro as well, and surprisingly it has gotten better, Although it still does not work on MacBook the way it is working on the mobile phone.
It has improved so much that it is now comparable to the voice typing feature on AndroidAndroid. The only difference between typing on AndroidAndroid and voice typing on iPhone would be the implementation.
Voice typing on Android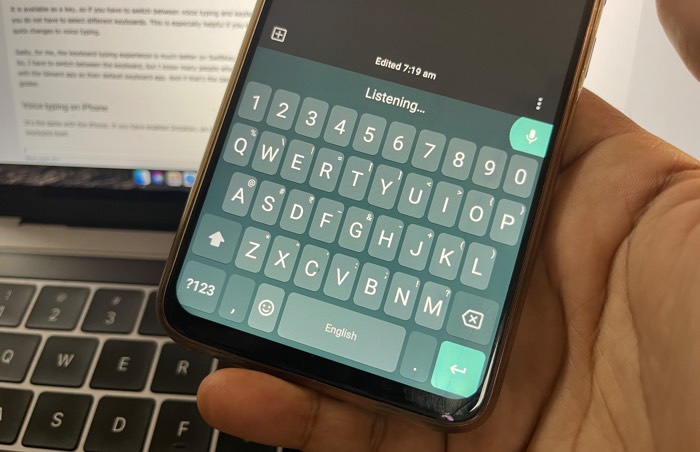 Natively android operating system has a speech-to-text or voice typing feature available as a keyboard. But the integration of voice typing is pretty Great when you have the Gboard app installed.
It is available as a key, so if you have to switch between voice typing and keyboard typing, you do not have to select different keyboards. This is especially helpful if you want to make quick changes to voice typing.
Sadly, for me, the keyboard typing experience is much better on SwiftKey than on Gboard. So, I have to switch between the keyboard, but I know many people who are comfortable with the Gboard app as their default keyboard app. And if that's the case with you, you're golden.
Voice typing on iPhone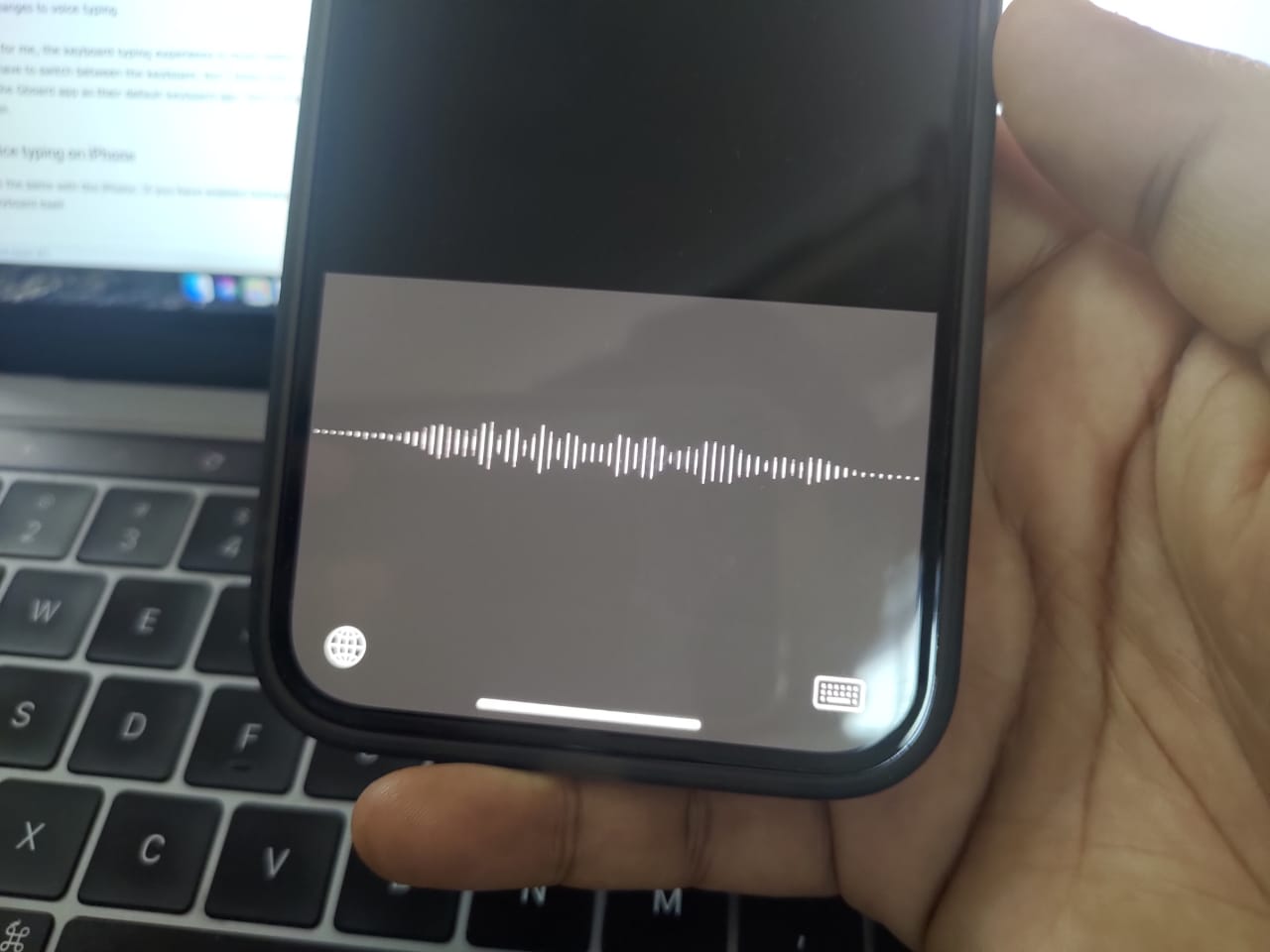 It's the same with the iPhone. If you have enabled Dictation, an icon appears on the keyboard itself.
And I'm not too fond of the default keyboard on iPhone, thankfully, Apple allowed users to get third-party keyboard apps on the iPhone, so I use Swiftkey. It is not as customizable as AndroidAndroid, but it's better than the default keyboard.
Also, the dictation icon stays in the same position. This means it is more convenient to use the keyboard and voice typing together on iPhone than on Android.
Which one is better?
I've used AndroidAndroid for over a decade and voice typing for the last few years. It will be unfair to pick it after using voice typing on iPhone for just a few weeks. But using it on the iPhone feels better than it felt on AndroidAndroid.
Maybe it has to do with the overall UI of the iPhone. It is one thing for sure. You won't miss the Voice typing feature if you switch from one platform to another.