We all have been in a situation where we Google something we want to download, land of the most promising site in the hope of getting what we are looking for, only to get disappointed by a bunch of annoying popups that try to install some junk in your phones.
At this point, we hit the back button and move to the next best site, only to get disappointed once again. And this never ends.
Here is a trick to bypass those annoying popups that redirect you to the Play store to install something on your phone.
Open the desktop version of the Website.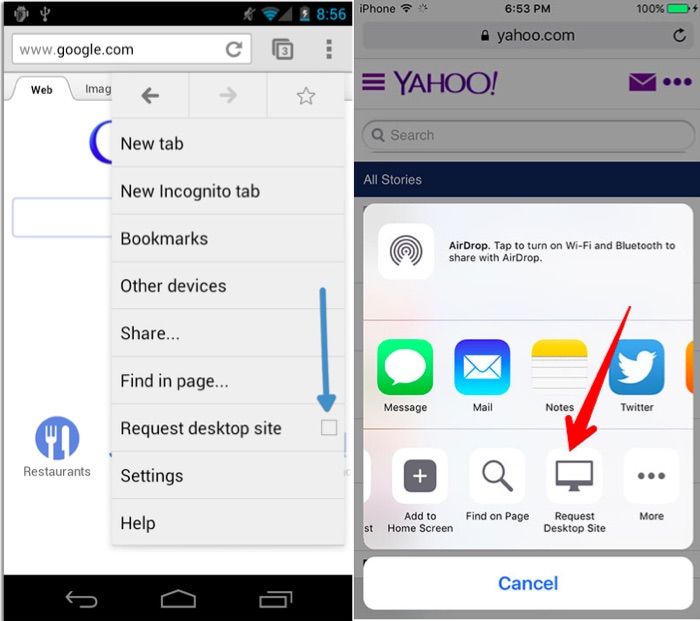 Most of the time these ads are aggressive only for mobile users, so disguise yourself as a desktop user.
Yes, tell your browser to open the website version, I know it's a bit tough to browse through a desktop version of a website on mobile but believe me, it is a lot easier than browsing a site with annoying ads.
And these days, mostly all the websites have a responsive design, which means that adapts according to the browser side.
The desktop version would hopefully not have those annoying ads that try installing apps on your phone.
How to Open the Desktop version of a Website
If you are using Google Chrome on Mobile, when you tap on the site you think will have the file you want to download, look for the 'Request a desktop site' from the options and tap on it.
How to Avoid other annoying ads on such sites

So, even when you bypass those redirects, there are still some sites that are filled with ads. On their site, you will find a dozen of buttons that say Download, and the actual button to download the file is too tough to find.
I've installed a separate browser for downloading files from such sites, Its UC browser, a lightweight browser with many features. However, I love on a particular feature of blocking ads so that you can browse any site and avoid the popups annoying ads etc.