PUBG Mobile is finally making its way back to India after being banned for several months. Check out how you can download and install PUBG Mobile on your smartphone.
Ever since the PUBG Mobile was banned in India in September 2020, a lot of users started coming on Techtippr to look for a way to play the game, as it was only removed from the Play Store, if you get the APK and install it on your mobile phone it still worked.
But it only works for a certain period, and after that, the service stopped responding since Indian ISPs blocked them.
There, however, was still a way to play PUBG Mobile using VPNs that connects you to another country, from where you can connect to the pubg servers. But it is not a smooth experience.
In the meantime, PUBG Mobile games developers were trying hard to make a comeback in the Indian market, where they had approximately 30 million users. And right after the game was banned in India, there were reports that it is making its entry back.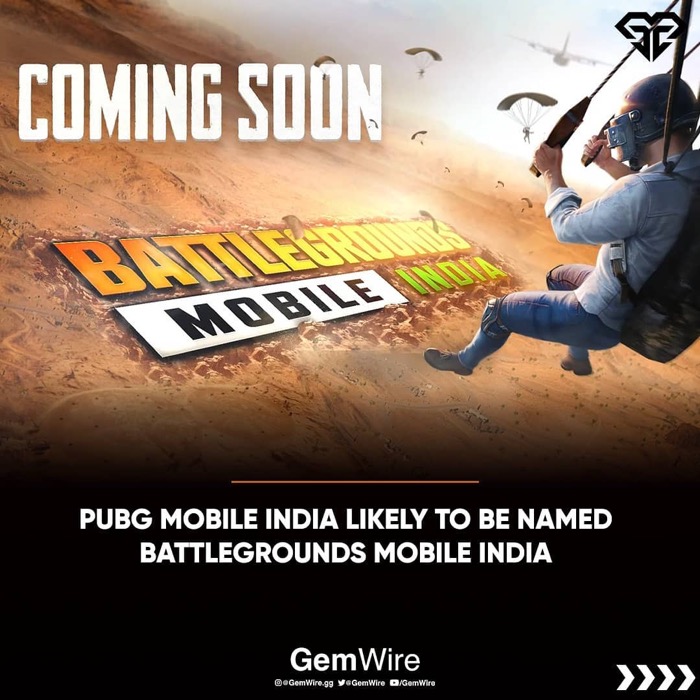 Finally, the day has come. It is officially making its entry back in India with its name changed from PUBG Mobile to Battleground Mobile India. 
The pre-registration for the game begins on the Play Store from 18th May.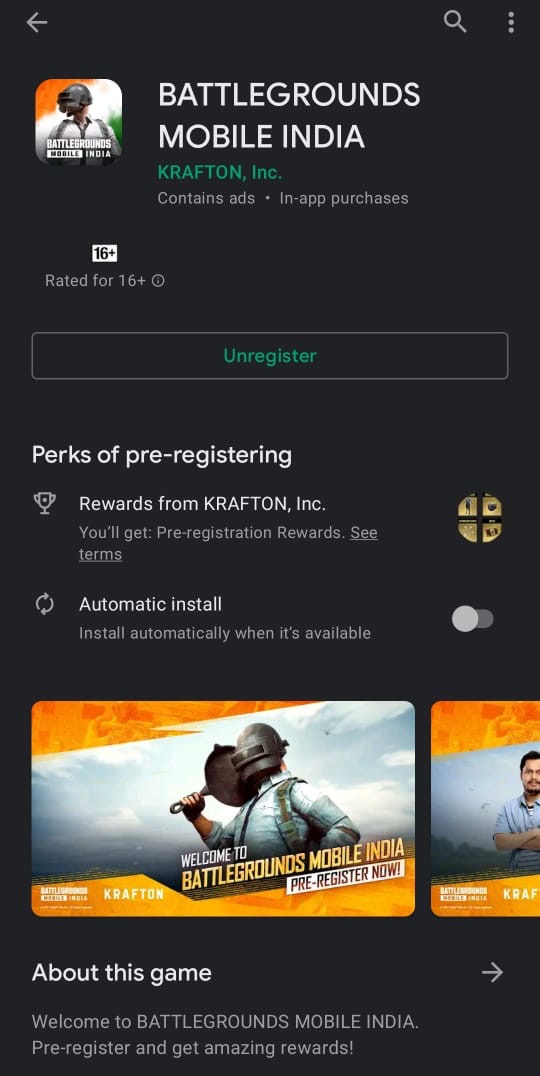 It is pretty difficult to search for the game in the Play Store as there are a lot of spam listings available with similar names.
Here is a link to the official Battleground Mobile India listing, where you can pre-register for the game and selected to auto-install whenever it is available, which could be anytime in a week or two.
How to download and install Battleground India mobile on your smartphone
Going by the experience, I am assuming that the game's availability would be in batches.
And if that happens, you might belong to a batch that may have to wait even further to get the game installed via the Play Store.
In such situations, you can look for the apk version of the game extracted and uploaded to third-party APK hosting sites. The only APK hosting websites we have trusted for years our APKMirror.com and APKPure.com.
I will also be putting up the download link for the APK files for the game whenever they are available. So you can save this article, and visit back.