Death is tragic, no matter how you die. But the saddest of all is the unprepared death.
Indeed, no one can be prepared for the final goodbye, but this is something that might give closure to loved ones.
Maybe they wanted to say something to someone but didn't get the chance. Perhaps they want their things to be given to someone specific.
These are the things people want to take care of when the doctor says, get your stuff in order.
But it only happens when they are an illness. In sudden deaths, they don't get the luxury to get their things in order.
Tech is something that can be helpful if you want to take its help. Like, sending an email to someone after you are gone.
That email might contain words you want to say to someone, or it might also include your will, like, what goes to whom.
Or information on the secret money you buried in the backyard.
After.me is a service that will let you send emails after you die. It works like this.
You create an email draft that you want to send to someone. After.me sends confirmation emails that you need to click to let the system know you are alive.
When you stop doing that for a certain period, it assumes you are dead and send the email.
It is not a perfect solution, but the free plan of After. I would let you send five emails.
IF you want it to be perfect, you can go for their premium plans, which also involve Phone verification, where a human will verify the death and then send the email.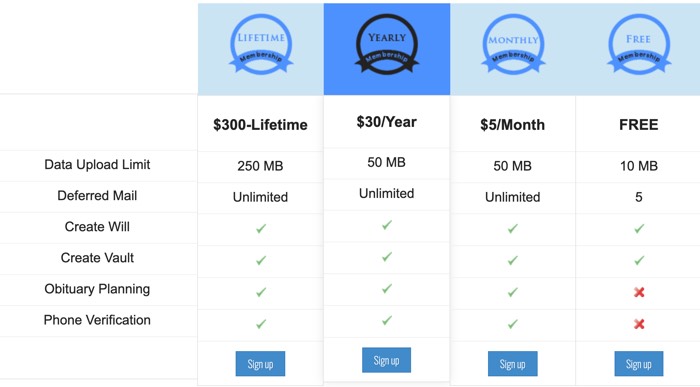 A similar service is offered by a site called If I Die. It also works in a similar manner.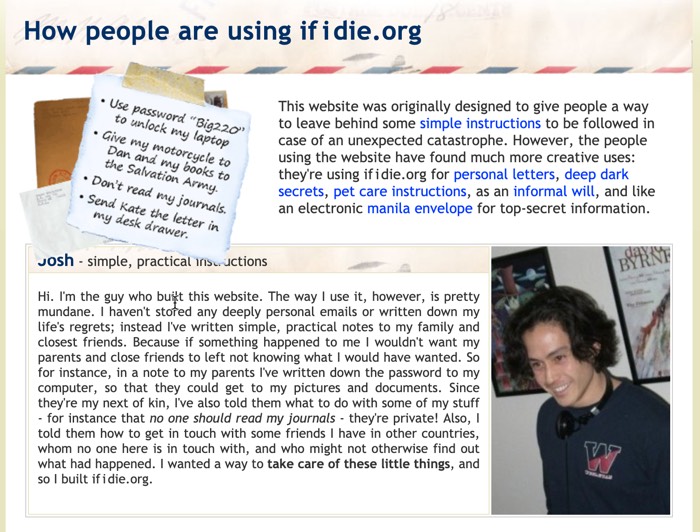 It's free and doesn't have any premium plans. So, there are not phone verifications, but instead of confirmation emails to you, you can select a few other people who can confirm your death so the emails can be released.
How I would use it?
I am a pretty transparent guy, and there's no hidden secret in my life my spouse is not aware of. But I have always wondered who things would be done when I am not around.
I was worried about what will happen to my web properties, my gadgets, and other things. Now, I feel this can help me manage it.
I would not share login credentials for my web properties or banks, but I can notify you in the email where to get it. Like, written on a piece of paper, kept in the third book on the bookshelf.
But will never be as satisfying as saying your goodbye in person, but not everyone has the luxury to do so. And considering this pandemic, where many people are dying unprepared, you never know when is your time.