Are you looking for the best microphone for voice typing or speech to text? I have some recommendations for you to check out this article.
In the past, I have shared a lot of articles regarding how to do stuff faster, and one of the tips I keep sharing is voice typing.
The speech to text technology has improved so much in the last few years. I have been using speech to text and voice typing for the previous two years, and I'm amazed at the kind of productivity I have achieved.
The only crucial element for better voice typing and speech to text is an excellent microphone that can pick up your voice.
If you are doing your voice typing thing on your mobile phone the smartphone microphones are pretty powerful. Any most cases you want really require an external microphone.
Best microphone for voice typing on a Smartphone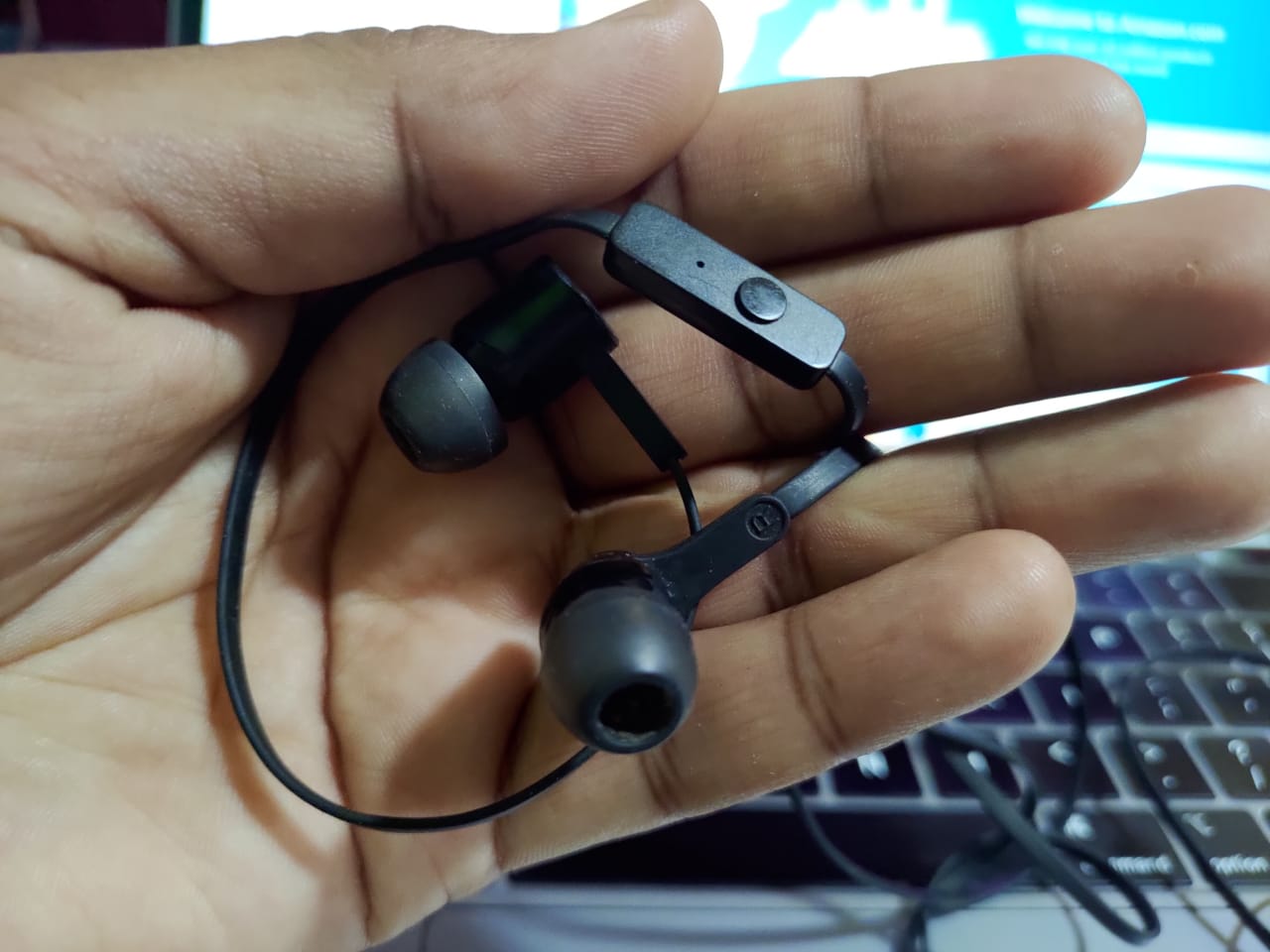 If you have got an earphone which has got an inbuilt microphone as well, it is sufficient.
But when you want to use speech to text on your computer, you need an external microphone.
The laptops come with built-in microphones but is not designed for using them as a mic for voice typing.
Are the microphones are placed in an odd position, so if you are at a place where there is a lot of ambient noise, it will hardly work.
Best microphones for voice typing on laptop
The laptop is all about portability, show the microphones that we want to use with a laptop should also be portable.
So here are a few of my recommendations for you.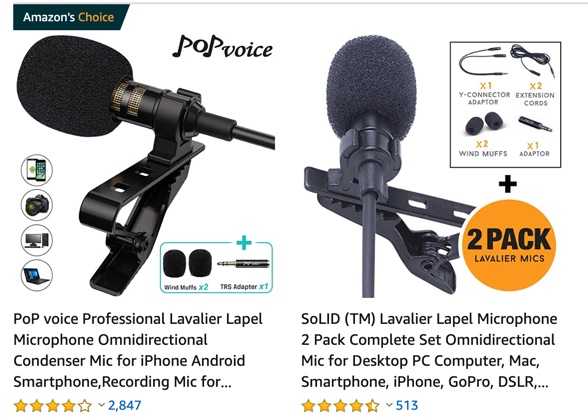 There are many lapel microphones available on Amazon, that range between $15 to $20. I don't want to name one particular brand because they are generic and The Boya MM! Shotgun Mic.
Although you can find expensive ones from more prominent brands, I wouldn't recommend it for our usage.
The purpose of label microphones to use the recording somewhere in a video or a podcast, but we aim to use it for voice typing.
The one that I use myself is also generic, and it works perfectly. If you have got a MacBook, it has magnets place somewhere on the lid.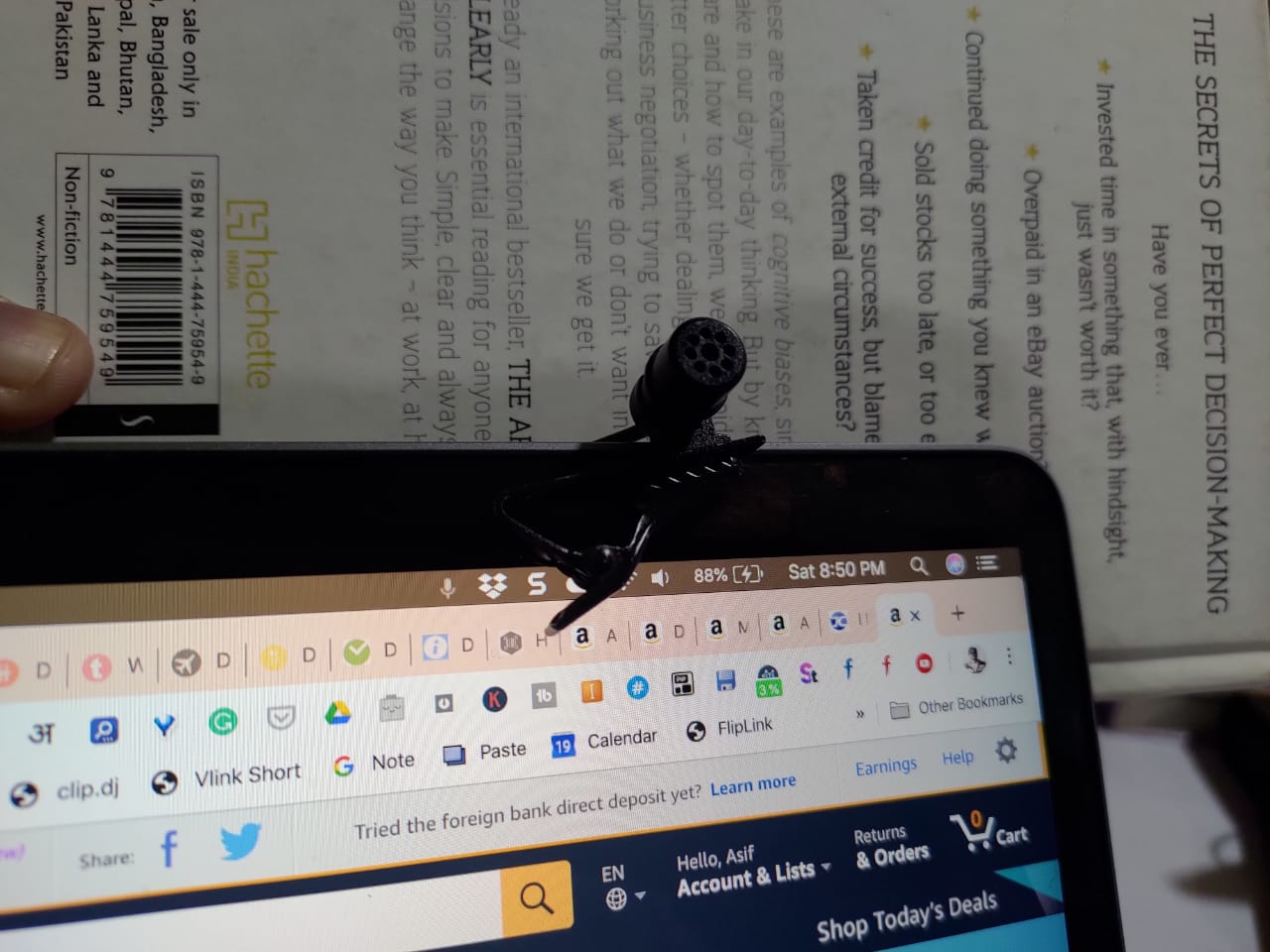 So, the metallic clip on the generic microphone will easily stick to the lid of the laptop, making it a nice setup.
I had also used a DSLR Mount-able mic from Boya. The Boya MM! Shotgun Mic.
I used to have it placed on a mini tripod on the table, so it was a nice setup whenever I work from my desk.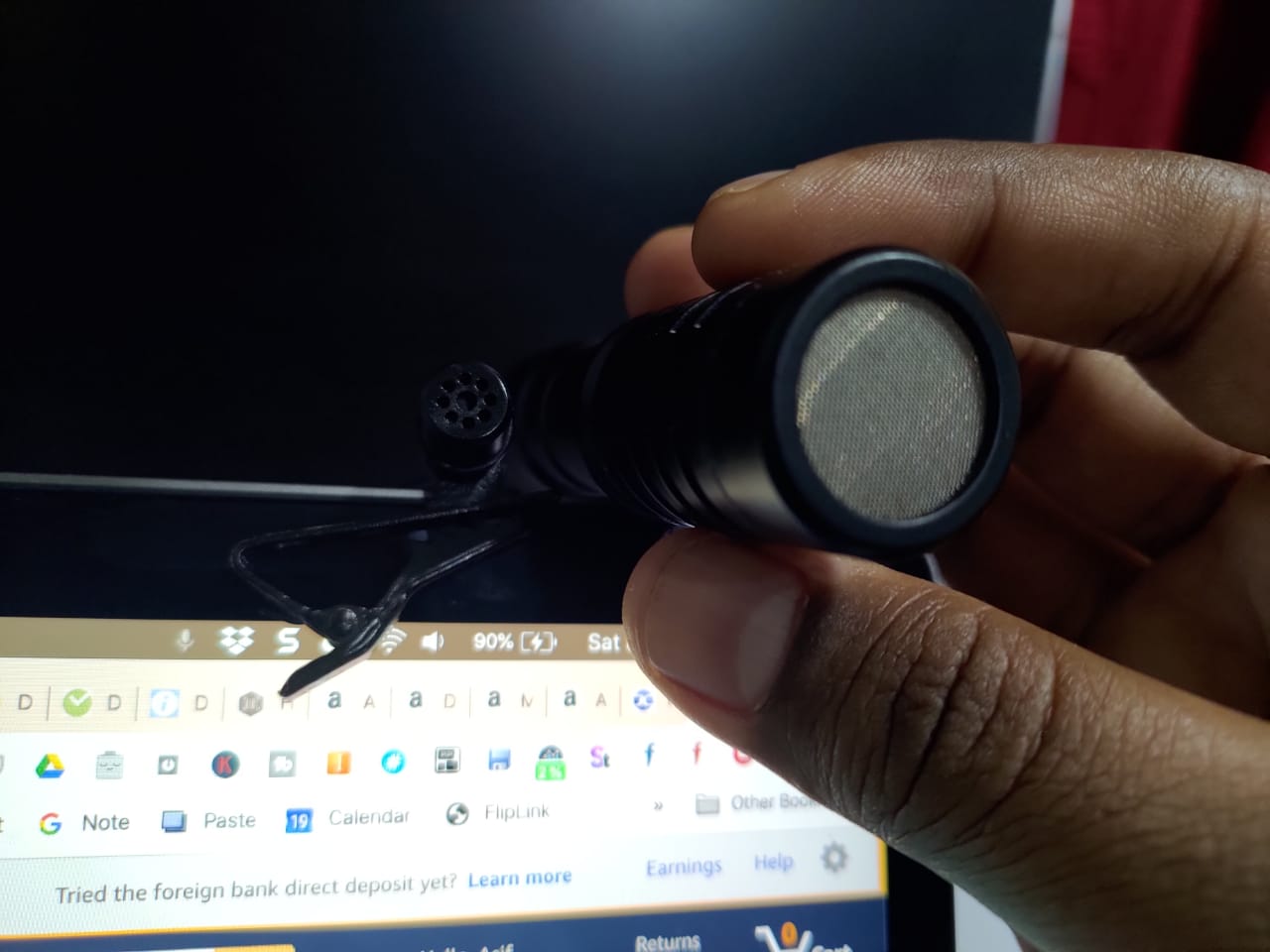 Since the shotgun microphone faces towards me, it does not pick noises from everywhere, which is pretty helpful if you are in a noisy environment. (But not too loud).
You can also use microphone headsets like these.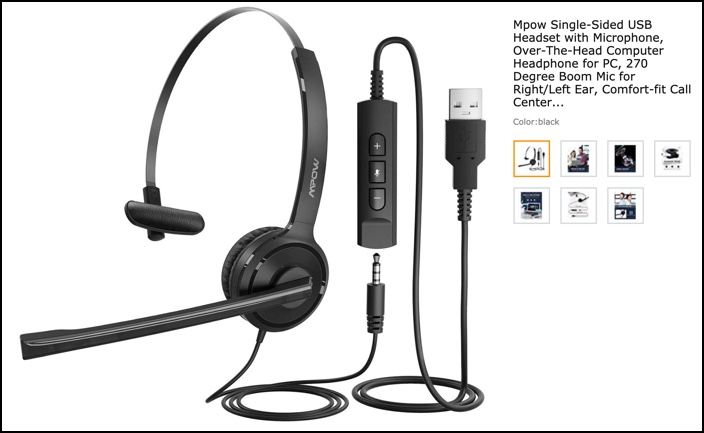 These are also affordable solutions, and you can quickly get them from Amazon. Mostly all of them range between $20 to $30.
And the good thing is that the Boom mic is just a few meters away from your mouth, so it is pretty useful when the surroundings are not in your control, and there is a lot of noise in the background.
And you can also use it for your regular VoIP calls.
The reason I do not prefer it because it keeps me bound to my laptop, and I wouldn't say I like that and instead use a solution where the microphone is placed on the laptop so that I can sit down and stand up anytime I want without bothering to remove them.
But if you are someone who spends a lot of time in front of a computer and this is a perfect solution, and can also be used for desktop PC as well
Best microphones for voice typing on desktop PC
Coming to getting the best microphones for voice typing on desktop, you can go for or more high quality, which will also be a little heavier, and you would be looking for permanent placement.
The One that I use with my PC is the Blue Yeti, which has quite a fantastic sound quality, and I have used it for some podcast and voice-overs as well.
But the price tag of Blue Yeti is little on the higher side, and I wouldn't recommend it just for voice typing since there are a lot of other options that are not so heavy on the pocket.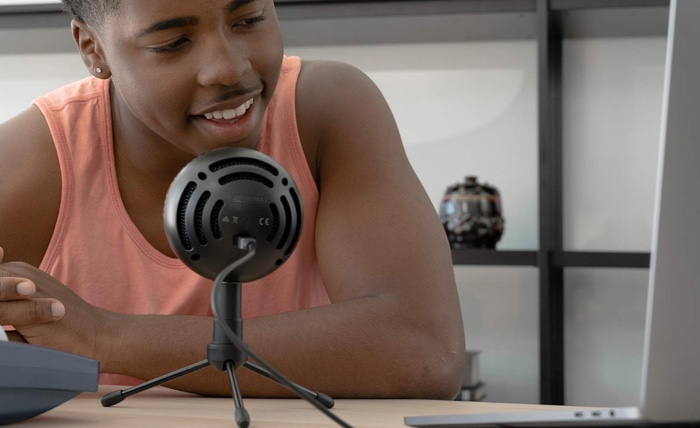 An alternative to it is the Blue Snowball Mic, which is less than half the price of Blue Yeti.
So, without creating a lot of confusion, you can get the one that I mentioned in the section above, or you can also get more comfortable ones, which will be a little more expensive. Still, since a desktop computer, it shouldn't be an issue attaching a microphone headset to it.
But if you are someone like me, and who does not like to get bound by a headset, you can use a table microphone. There are a Blue Snowball Mic