When looking for a monitor that will help you with reading, writing, and studying, it is important that you pick one that has features that are ideal for the mentioned tasks.
Along with that, the best monitor for reading documents are ones that you can use on the go and do not require too much maintenance.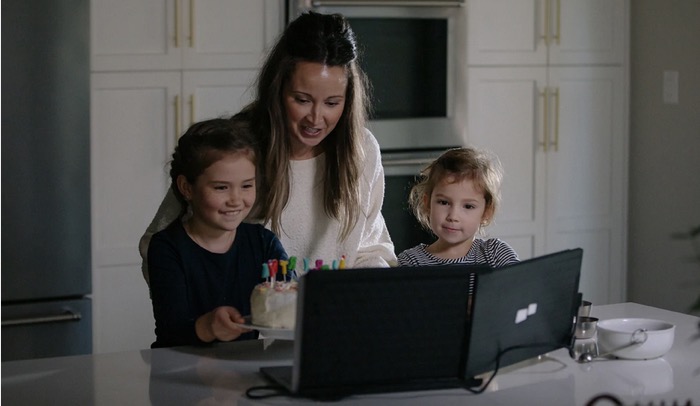 Why Use Two Monitors?
Using two monitors is going to make you more productive, and for students that need to indulge in excessive reading and writing for project and assignment completion, dual monitors can be instrumental. 
For certain types of study work, dual monitors can add an incredible amount of value and allow you to be much more efficient as a student.
Studying and extensive research work can require you to open several different windows and glance at each one simultaneously. This is when upgrading your computer with an additional monitor can start to make sense. 
Adding a second or third monitor enhances your capabilities even more. It also encourages you to multitask and expand your potential beyond what you can imagine. If you are thinking of purchasing an additional monitor, then picking the right one can be very overwhelming. 
There are many different things you can consider. These include the size, resolution, panel type, refresh rates, g-sync, HDR, and more. When selecting a monitor for reading documents, one of the more important properties that you should look at including its portability, compactness, ergonomics, and eye sensitivity features. 
Best Monitor for Students
The best monitor for students has the right size and resolution for study work. Moreover, students lead a very active and mobile life. Therefore, portability is also a key factor in choosing monitors that are good for students. 
Along with that, students also need to keep their monitors tucked away inside their bags, where they can get scratched. A reading monitor that is resilient is, therefore, the best monitor for students. One good example of such a monitor is the DUEX Lite. 
Advantages and Benefits 
Less Eye Fatigue –

With the DUEX Lite reading monitor, students can enjoy reading equipment that reduces fatigue in their eyes.

Since most people are now more aware of the dangers of blue light emission, features such as this can make a huge difference

,

and can also reduce risks of Mytopia.

 

Lightweight and Compact –

The monitor is super light, compact, and portable, which helps make the monitor easily attachable and comfortable for a fast-moving lifestyle.

It is perfect for carrying around during the long hours of walking while on campus.

Ergonomic Comfort –

You can enjoy four display modes for the monitor, making it ergonomically superior.

Group presentations over a round table become much easier to conduct with a 360 degrees display option.

 

Multiple Colours –

It can help you dive into the depths of your creativity.  You can pick from the six color that expresses you

and your lifestyle

in the best way possible. 
Best Monitor for Reading
Usually, the best monitors for reading are ones that have optimized resolution. However, your eyes will usually not be able to differentiate between a 4K and a 2K screen when you are reading. Long hours of screen time can nonetheless be very detrimental to your eyes. 
This is why it is critical for the best monitor for reading documents and texts to have features that limit eyestrain. Qualities like these can help students study for longer durations without compromising their eyesight. DUEX Plus is an incredible monitor that is specifically designed to accommodate users that wish to read using a monitor. 
Advantages and Benefits 
Eye-Care Mode –

This monitor has a feature that allows users to put on Eyecare Mode. This instant adjustment is critical for readers since it helps relieve eye strain and fatigue.

Screen time eye damage is a growing concern and people are now more aware than ever before.

 

Adjustable Brightness –

Adjustable brightness is a very important benefit of this monitor. It ensures that users are able to read in both low-light environments and under day-light and bright environments. 
Best Monitor for Writing
Most of you are probably aware of external monitors that connect to your laptop with simply one cable. Well, these are ones that usually make for great writing equipment. At times, students and workers need to spend countless hours in front of the computer.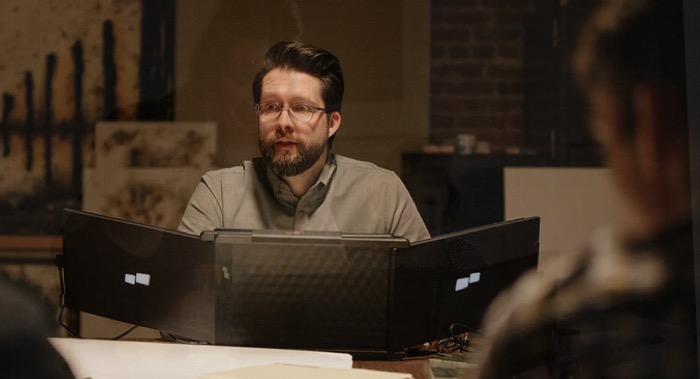 This is when they have to stare at it and work on numbers, spreadsheets, projects, and sometimes all of them together. For this job, Trio and Trio Max monitors can be ideal. They can help you transform your setup into dual and even triple screens. 
This goes to show that they are the ideal monitors for multitasking. Mobile Pixels offers this product equipped with a high-quality external display that also comes with tons of amazing features. It is also a must-have writing monitor for students that need to get done with more work in less time. 
Advantages and Benefits 
Flexible Rotation –

The screen offers astounding flexibility, allowing users the range of a full 270 degrees rotation, along with a flexible viewing angle.

This is incredible if you want to multitask and have simultaneous access to multiple dashboards.

Programmers, gamers and other professionals can utilize this advantage.

 

High Compatibility –

The screen is also compatible with a wide range of software, including macOS, Windows, Android, and iOS.

It does not limit dual display benefits for students that work on different software and devices.

 

2 Screen Options –

You get to enjoy two options in terms of screen sizes, one being the 12.5 and the other being the 14.1.

Therefore, you can pick the one that speaks to your preference and functionality.

 

Tri Screen Mode –

The Tri-screen mode of the monitor makes it incredible for screen sharing and also contributes to the ergonomic comfort of the user.

Users can now perform multiple functions and have dual displays

. 
Do you want to enhance your reading and writing efficiency? Then learn more about how you can utilize our portable monitors to optimize your study and work environment.