Apple recently introduced iOS16 at a developers' event, at their headquarters. In the WWDC22, along with highway 16, Apple introduced an operating system for their other devices as well such as MacOS 13 for Macs, and iPadOS 16 for iPad respectively.
Although it is not a finished version of iOS 16 and is only available for developers, I have been using it for the last couple of days since the beta 1 update was available. It's been working just fine on my iPhone. Apart from a few banking apps and video editing apps that I rearely used.
There are a few bugs here and there but nothing major. The stable version of iOS 16 will be releasing this fall. And it will be made available to every iPhone 8 and beyond that. iPhone 8 is a 5-year-old smartphone, so apple has got a lot of devices covered with iOS16.
Once the stable version is released, it will be available as an OTA update, you will be notified if you have enabled Automatic Updates in the Settings of your iPhone.
Else, you can check it manually by going to Software Updates- General – Settings of your iPhone.
Key features of iOS 16
Apple has introduced some really cool features in ios 16. Some of the key features are as follows.
Lock screen – users can now have multiple lock screen photos in the lock screen gallery. You can customize each lock screen with different types of information on display. It's easy to switch between different lock screens by touch, holding, and swiping it.
Lock screens can also be linked with the focus modes you have set on your iPhone. For example, you can set a lock screen that displays when the work focus mode is on. And then there is more deep integration between focus filters and apps on your phone.
iCloud Shared Photo Library
Photos that are backed up in iCloud can be shared with family members. Face recognition will help define the conditions a photo is shared.
Edit a message after sending it
You can now edit a message for up to 15 minutes after sending it for sending.
Passkeys
Log in to your web accounts will be a lot easier with pass keys as they replace passwords typed into the websites. Fast is enabled will make sure you are logged into the verified website and not a phishing site.
Live text
The live text has also got enhancement in ios 16. In ios 15, you could grab text from a photo, in ios 16 you can do that in a video as well.
If you are curious and want to use iOS 16 right now, and don't mind minor bugs here and there.
Dictation
Now the dictation will be active even when you are using the keyboard, which will make it easy to correct a sentence using the keyboard.
Dictation also inserts commas periods and question marks along with emojis.
Fitness App
A New Fitness app was added in iOS 16 which let you track and meet your fitness goals even if you don't have an Apple Watch.
There are many minor features that have been introduced in iOS 16 which you can preview here
Here is how you can install it on your iPhone.
It is only available for developers' accounts, which requires developers to pay a $99 yearly fee. Fortunately, you can still get the developer beta on your iPhone without actually having a developer's account.
Apple provides a profile that can easily be installed on iPhone, which will make the ios 16 beta update available as an OTA.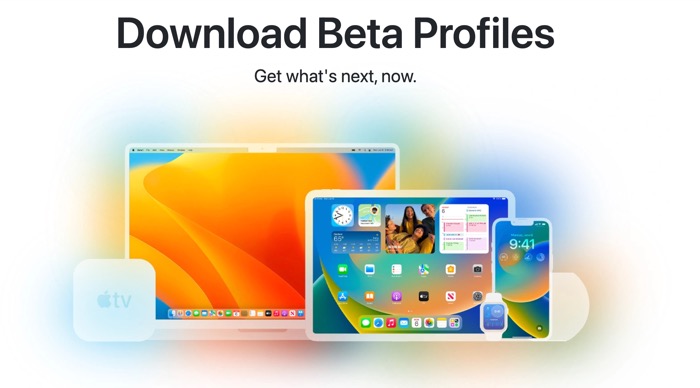 BetaProfiles.com is a third-party website that has listed the beta profiles for operating systems of all Apple devices. You can visit the website and download the profile directly on your iPhone.
Once downloaded it can easily be installed. Once installed you can go to the 'Software Update' section, from Setting, and check for updates. The ios 16 beta update will be available to you.
Important note
Although it did not face this, but, since it is a developer beta version, your data on your iPhone might get wiped. Make sure you're back up all your data before installing the ios 16 developer beta update.