So, it is the end of the year, and I have seen this new trend of people sharing their Spotify stats on social media.
What Spotify is doing is, telling them which is their best song, what are the songs they've played, how many hours worth of song they have played, and stuff like that.
It is an excellent opportunity for Spotify to promote its premium streaming service, and I have seen a lot of people showing interest in it.
I have been getting queries on the blog people looking for ways they can get the premium account on Spotify for cheap or maybe one for free.
So in this article, we will discuss the different ways you can get a cheap Spotify premium if there is any other way to get a free Spotify premium at all.
Simply use the Spotify, free version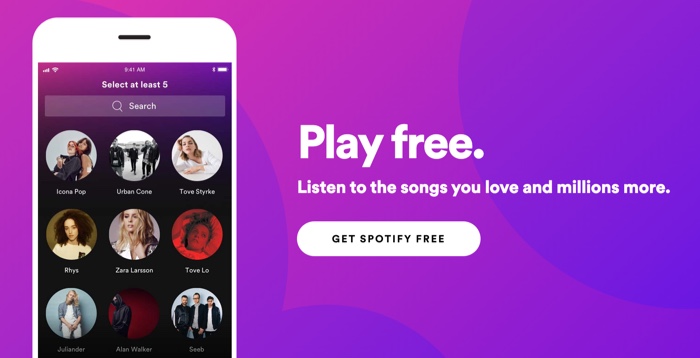 Although Spotify is a premium music streaming service, It offers a free version where you can play all the songs without any restrictions.
The only difference is that it is ad-supported, and features are limited to the premium version only, such as Creating your playlist.
However, it does not at all stop you from listening to any song that is on the platform.
If you are planning to listen to music for your personal consumption, I think it is a fair trade-off to get a free version to listen to any song with ads being played between them.
Get Extended Free Trial of Spotify Premium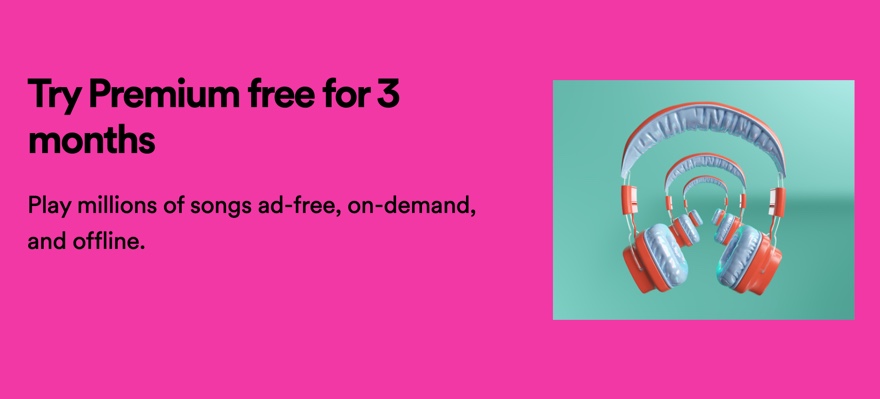 If for some reason, you do not find the free version of the Spotify account useful, you can always get the extended trial.
The extended trial gives you Spotify premium for three months for absolutely free. All the limits are lifted, and you can use the complete Spotify premium account.
You can find this option by logging into your Spotify account, the free version. You need to add your credit card.
If you are not comfortable adding your credit card or debit card to Spotify premium, you can get virtual credit cards. Mostly every e bank offers a virtual/online / e-shopping card.
In India its ICICI, HDFC, SBI they all offer virtual credit cards, where you can add value to the card and use it online for shopping purpose.
Download Spotify Premium apk for Android
This action isn't recommended unless you Really Need Spotify Premium no matter what..
There are modified versions of the Spotify app for Android is available on the internet. It is popularly known as Spotify premium Mod APK, which means that the APK file has some modifications which allow you to get the features that are limited only to the premium version.
You still get the popup to upgrade your account to a premium plan,   but you are using all the features that are available on the premium, that too,  without the ads.
The problem is where to find the trusted Spotify premium Mod APK so that you do not end up installing a virus.
Since it is a game, the terms and conditions, and kind of piracy, it is not available legally on the internet, and you will find it on pirated websites.
But if you know what you are doing, you can go for it, Android or yourself. However, we do not recommend it.
Also, check out some of the alternate options you have when it comes to music streaming services.