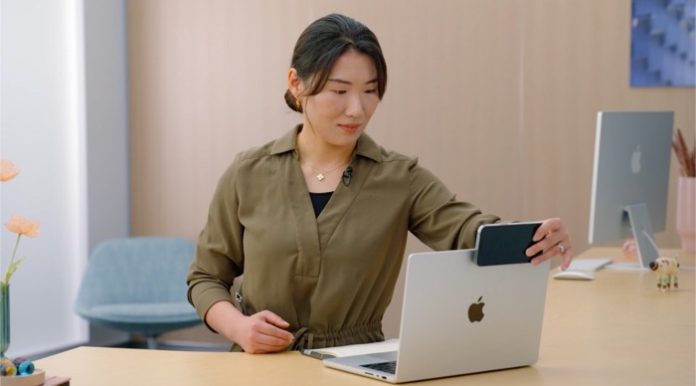 Apple's new feature of the Mac Operating System will make your iPhone more usable as it allows you to use it as a webcam. Learn how to use the continuity camera feature on my face 13 Ventura.
Apple is known for copying features made by third-party apps from other manufacturers. But it's true that when it brings those features to their devices, it is near perfect, without many technicalities for the end-user.
Check the Continuity Camera in action in this video
And this is true for a new feature for the new Continuity Camera where users can use their iPhone camera as a webcam on their Mac.
The recently launched Mac releases from Apple have got decent cameras built-in, but it is nowhere near the quality of iPhone cameras. So, you can use your best cameras for video conferencing is a great move.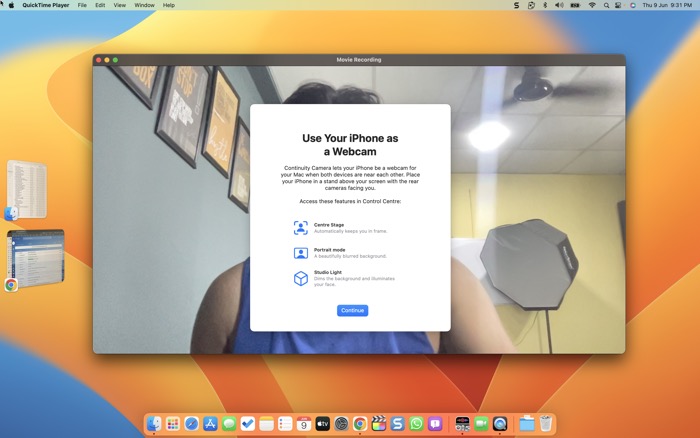 How to use the continuity camera feature?
Here are a few things required to use Continuity Camera on Mac.
Your Mac must be running macOS Monterey or later.
Your iPhone must be running iOS 15 or later.
Both devices must be signed in to the same Apple ID using two-factor authentication.
Continuity Camera must be turned on in Settings > General > AirPlay & Handoff on both devices.
Your iPhone and Mac must be near each other and have Bluetooth and Wi-Fi turned on.
Your iPhone must not be sharing its cellular connection and your Mac must not be sharing its internet connection.
To use Continuity Camera over USB, your iPhone must be set to trust your Mac.
Here are some additional things to keep in mind
Continuity Camera is not supported on all Mac models. For a list of supported models, see the Apple Support article Continuity Camera system requirements.
Continuity Camera may not work if your iPhone or Mac is in Low Power Mode.
If you are having trouble using Continuity Camera, try restarting your devices.
Start using Continuity Camera
It's all done wirelessly, and no cable is required. Although you can do it using a cable also. It would also charge your iPhone, which is recommended if you are planning to have longer video sessions.
I tried it with Google Meet, Zoom, WhatsApp, and Quick Time Player, and it was flawlessly. I did not notice any latency in the video, even though it was a wireless connection. The wireless connection also means you have the flexibility of keeping the camera at a much better angle without just a laptop.
Key Features of Continuity Camera
Center Stage: This feature automatically keeps you in the frame as you move around during a video call.
Portrait mode: This feature blurs the background behind you to create a more professional look.
Studio Light: This feature uses the TrueDepth camera on your iPhone to light your face more evenly and reduce shadows.
Desk View: This feature lets you share a top-down view of your workspace during a video call.
High-quality video: Continuity Camera can output video at up to 1920 x 1440 resolution and 60 frames per second.
Wireless or wired: You can use Continuity Camera wirelessly or wired.
While showcasing the Continuity Camera features, Apple also showed that it would support Center Stage. It is a feature available in newer iPads and MacBooks, which keeps the subjects in the center even if they are using them.
Portrait mode is useful in scenarios where you have to attend at meeting and the background is messy. You can enable the portrait mode which will blur the background making it free.
The desk view is kind of mind-blowing, is that users will also be able to use the wide-angle camera on iPhone to show a top-down view of their desk.
This one was unavailable for me to test as I am using the beta version of macOS 13. It will be coming to the stable version when it releases.