I am a big fan of apps that can do multiple things. Pretty much every application installed on my Mac computer, does multiple things.
And that's why I'm writing this article
About Movavi Video Converter.
It is a must have app for a video editors/ content creators who has to deal with a lot of video files. Movavi Video Converter's primary feature is to convert videos to specific formats. If you do client work, your client may demand videos in different formats and this is the easiest way to create multiple files of different file formats.
The Movavi Video Converter also offers formats of specific devices. In case, you don't know which format will work on a specific device, you can select the particular device and Movavi Video Converter will do the rest.
It has a lot of other features to offer. I can see multiple use cases for this application which are as follows.
Convert Media for Playback on Different Devices
One of the main uses of Movavi Video Converter is to convert video and audio files into formats compatible with different devices.
For example, you can convert MOV files from your DSLR camera to MP4 to play on your smartphone, or FLAC audio files to MP3 format for your old car stereo.
Movavi makes it easy to convert any media to the optimized format needed for smooth playback on phones, tablets, smart TVs, gaming consoles, and more.
Trim, Change Aspect Ratio, and Enhance Videos Before Converting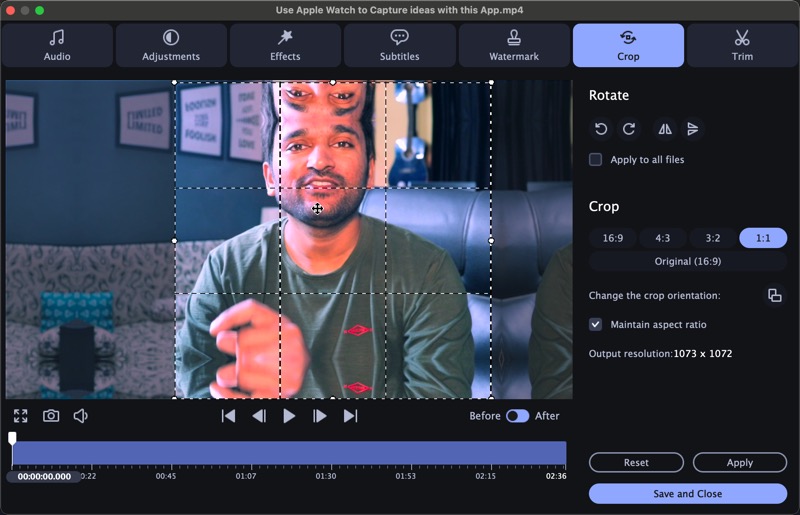 Before converting your videos, Movavi Video Converter lets you do basic editing like:
Trimming unwanted segments
Change Video Aspect Ratio by cropping the video to a specific size
Adjusting brightness, contrast, saturation
Adding text captions or stickers
This is extremely handy for preparing videos for uploading to sites like YouTube and social media where you want concise, polished videos.
Batch Convert Multiple Files to Save Time
Manually converting each video or audio file individually can be extremely time consuming.
Movavi Video Converter supports batch processing so you can convert entire folders of media files in one batch.
Whether you have vacation videos, podcast files, or a whole drive of media, you can convert everything to a needed format with one click.
Extract and Save Audio Tracks from Videos
Movavi makes it easy to extract just the audio track from video files. This lets you:
Save music from videos to your music library
Create audio clips and soundboards from videos
Listen to podcasts and lessons in audio-only format
No need for complex audio channel splitting – just specify audio format like MP3 and extract.
AI Upscaling: Upscale Low Res Videos with AI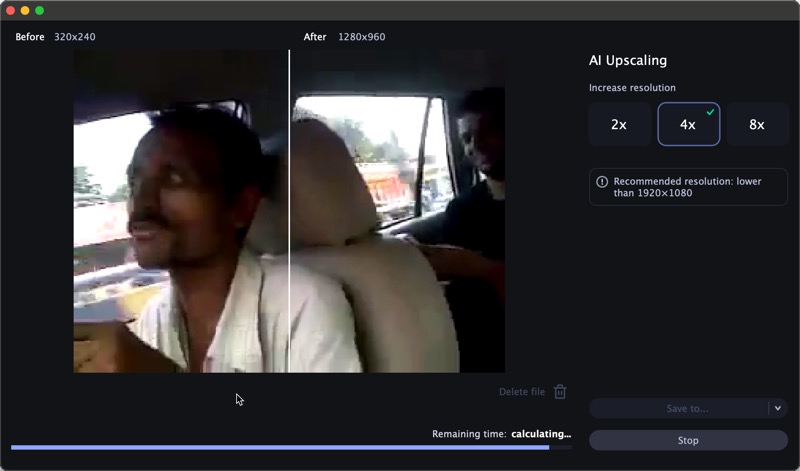 Movavi Video Converter has also got a feature that lets you easily upscale row, low resolution videos with the help of AI. The tool gives you an option of upscaling the videos upto 8X of its original size.
If you have got a decade old videos, when the camera video resolution was not as high as it is today, you can use this tool to upscale your old videos and give them a new life.
Download Movavi Video Converter
Movavi Video Converter is an invaluable utility for media conversion, editing, extraction, downloading, and more. It streamlines working with multimedia so you can spend time on creative work rather than technical hassles.