Millions of laptops are being sold every year. In today's age, everyone can work from anywhere as long as they have a laptop with an Internet connection. But when it comes to serious work, you need to have a proper workstation where you can work for a reasonable amount of time.
A foldable laptop stand is a must-have accessory you can carry along with your laptop if you are not working in a fixed place.
Many foldable laptop stands are available on Amazon, and almost all of them have a similar design. Still, different brands are also priced similarly in the price bracket of Rs 1500 to Rs 2000.
Watch the Video
A Rs 600 Foldable Laptop Stand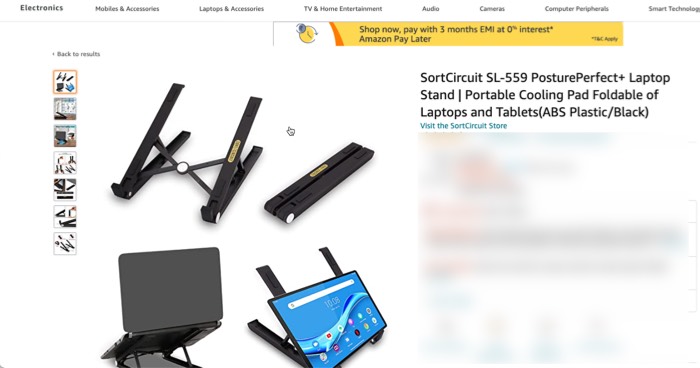 But I found a cheaper alternative with a similar design, but instead of aluminum, it uses good quality plastic. This video is not about reviewing a particular foldable laptop. Instead, it's a general review of whether the foldable laptop proves to be a good accessory for people working remotely.
So I think Rs 600 is good money you can spend on an accessory you are and sure you will be using regularly. Is it useful?
Well, it is in many scenarios,
It gives your computer slight elevation so that the screen gets lifted from the standard table you would be using, a good posture to work on the computer for a longer time, and saves you from neck pain.
The Other use case is to use it on a bed to prevent the laptop vents from closing when coming in contact with a bedsheet. So this foldable laptop stand gives proper ventilation to your laptop if you plan to use your laptop on an uneven surface.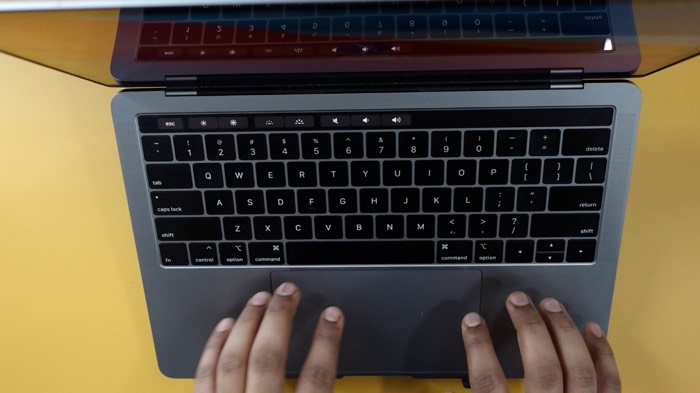 It is not too heavy and can be put inside the laptop bag to carry around, the coffee tables in cafes are not of a sufficient height, and this foldable laptop stand can be helpful.
The build quality of this particular foldable is not that great, but since you are not making a lot of money, we shouldn't complain about not getting a premium product. It's not too bad either because it can handle the laptop properly.
I was even able to use it with my tablet PC. It also makes a good accessory if you want to use your tablet as a computer by connecting it with a Bluetooth-based keyboard and using this foldable stand for having the tablet PC tilted like a laptop screen.
Well, you can also use it for books or maybe not. In case if you are interested, you can check out the product youtself. I hope you found this article useful and learned whether you should buy this foldable laptop stand or not.