Apart from blogging, I am also making videos now and then. And I've found that the audio of the video is more crucial than the visual. Over time I have invested in different types of Microphones. Blue Yeti was my first.
Watch the Video
If you are a content creator, you may have probably heard many times that you need a good-quality microphone. Thankfully the mics are available at different prices.
Obviously, the more money you spend, the better quality mic you are going to get.
But, that does not mean you need to have the highest quality mic every time. It mostly depends on how you are going to use it. There are different types of mic available. But that may be for some other post.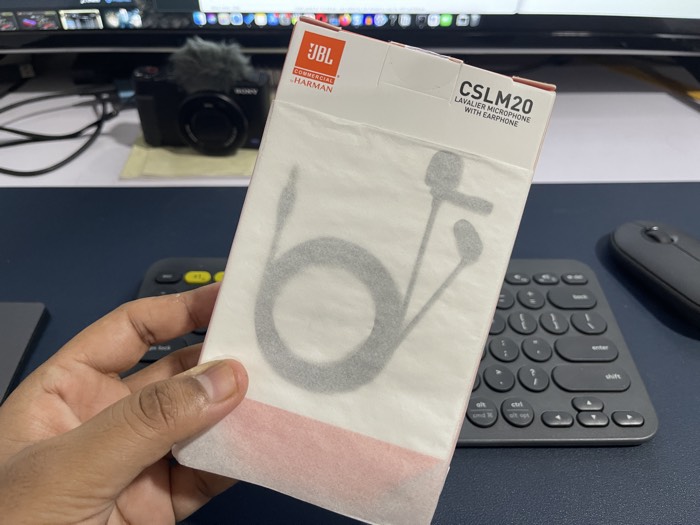 JBL CSLM20 is a Lapel Mic, and the type is also commonly called a lavalier mic or a collar mic because it can be clipped on one's collar. It is best because you (or someone else) don't have to hold it, you are hands-free, and it is still close to your mouth, which means the voice is loud and clear.
I've got another Lapel Mic from Boya, I've reviewed it on the blog as well. I bought it several years ago for Rs 2000. The price has come down drastically since then, thanks to the competition in the market.
What's in the Box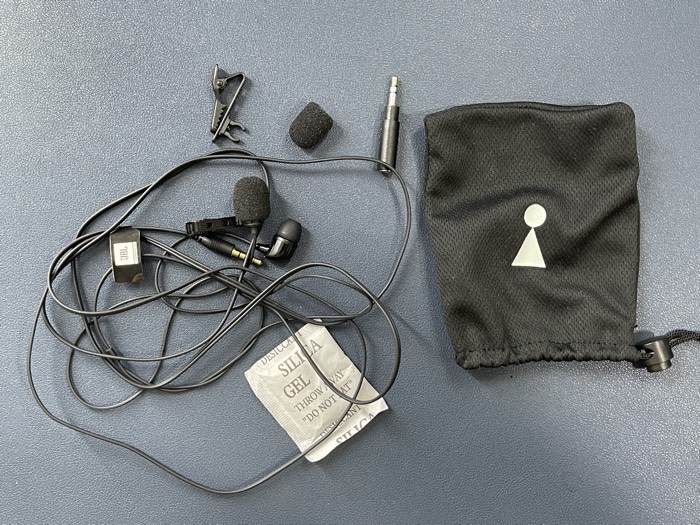 It has a soft black cloth pouch with the Lapel mic, ready to be used with a smartphone out of the box, with a wind cap on the mic and the clipper. The pouch has an extra wind cap and a clipper.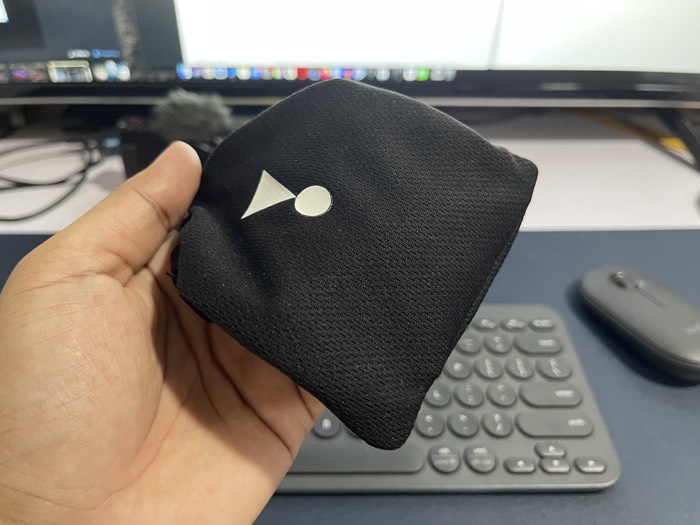 You also get an audio plug adapter, which has two rings on it, meaning the audio plug on the JBL Lapel Mic can be used with Digital Cameras using the adapter.
And then there is a small paper, an instruction manual.
The quality of the wire is not so great, but it's pretty much like what you get on other mics at the same price. It is still better than cheap mics wires. It's good.
The price of JBL Lapel Mic is pretty much revolves around $10-$15. The cable is shorter but not too short. 2 Meters is good enough for many people compared to the 6ft Boya M1.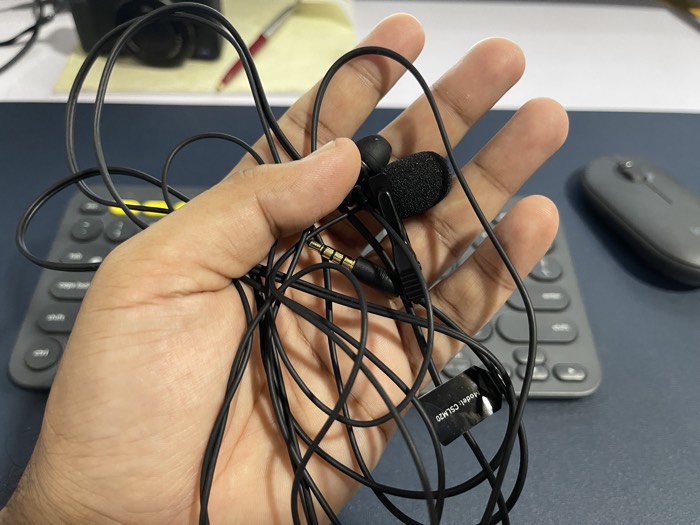 JBL started selling a lot of different types of microphones. They have a Boya M1 type mic, and they have a Blue Yeti type mic as well.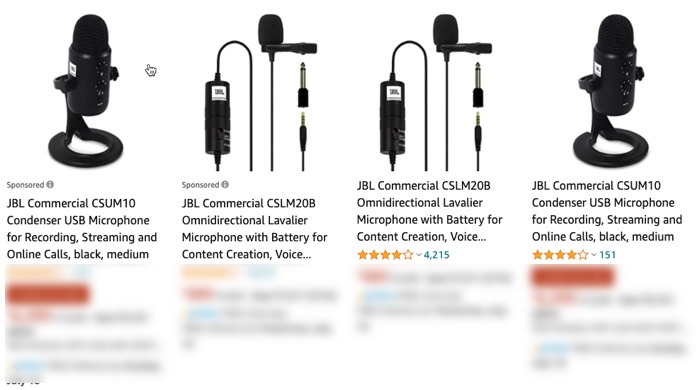 While a Lapel mic with a 20ft chord can do the job of any mic you want, it gets messier with such a long wire. 2 Meter wire is manageable if you are not going to be too away from the camera or recording interviews of other people. Because in that case, long cable helps.
But this JBL Lapel Mic also has an earphone, which is useful for monitoring when you record. When I use the Boya M1 to record something quickly, I have to unplug the mic so that speakers can be used or some other earphones to listen to what I have recorded. The earphone makes it easy.
It is also useful for answering phone calls or taking video call meetings.
Using it with Smartphones
I love the fact that I can use my smartphone for recording videos and then editing them on the same device. And for that purpose, I sometimes have to record voiceovers.
The default microphone on a smartphone is good, but it also picks up noises from all around. So I find myself using the microphone on the earphone most of the time, but the audio quality to like talking to someone on a telephone.
I have also tried the other way to microphone from the boiler, but handling 20 feet wide is too much when you have to do something too quickly. The wire gets Tangled, then you have to spend time folding it again to packet into its pouch.
So for use cases like mine, this type of microphone that can fit into a pocket and only is 2 Meters long can be helpful.
Using JBL lapel mic with Android Smartphone
Unfortunately, while using the default camera to record videos from some Android phones does not accept external microphones. Thankfully my Asus Android smartphone automatically dates off an external camera and starts using it.
There is an option of using a third party camera like the open camera, which has an option only to take the external microphone, whenever it finds one, the available camera does not have electronic stabilization, which is not provided by smartphones even in the range of $200-$300.
Show me before buying, and you can check whether your Android smartphone works with external cameras by using your earphones that have got inbuilt microphones and do a little test. If it picks an external microphone, then this is great.
Find this pretty used for a while recording a story directory inside the Instagram app, especially outdoors, because when you keep the smartphone away from you, you are also keeping your microphone away. Still, when you have a Leopard my definitive to your smartphone, you can get your voice.
Using JBL lapel mic with iPhone
If you have to use the JBL lapel Mic with iPhone (or any other level microphone for that matter), you will require a Lightning to 3.5mm Audio Jack adapter. People owning iPhone 11 or models launched before are lucky because you get the adapter in the box.
The people who have to iPhone 12 or above models, unfortunately, Apple stopped giving charger and other accessories except for the Lightning cable. There is plenty of third-party lightning to 3.5 mm audio jack adaptors is available on Amazon. Still, in order for any microphone to work, the adapter needs to be MFi (Made for iPhone) certified. Like this one.
Even after getting one, this microphone did not work with my iPhone 12 Pro Max. I did try the Boya to microphone and microphone on my two year old earphones, all of them are working, except this one.
The adaptor and iPhone pickup external microphone, but recording are not smooth, making this JBL microphone worthless if you want to use it with an iPhone. You can try the Boya M1 microphone, which I tested myself, and it works great.
Using it with digital cameras
Although there is a converter that makes you use this microphone with digital cameras with a 3.5 mm microphone, Jack, I don't find this practical for my usage.
I am even using an external microphone with my digital camera while I am vlogging, mostly talking into the camera and taking video footage of other people doing something.
In both scenarios, this microphone with this camera does not make any sense. If you get the camera with yourself and then talk into it, it would be visible in the video, which won't look good. It also binds you of the camera, so you will have to unplug the mic every time you want to record someone else talking, or taking a shot of yourself doing something.
I think shotgun microphones are a better option for digital cameras for personal use like these.
And if you have to record interviews, you should go for another microphone with a longer wire, such as the 20-ft wire on Boya M1.
This will only be good with digital cameras when you have to record sit-down videos where you have a camera setup not so away from you and not moving the camera.
So mostly, this JBL microphone is perfect if you make videos using your smartphone, Android only. In that case, you will also be able to utilize the one-ear earphone.
Price: Rs 799 | Chord Length: 2 Meters |
Battery-Operated: No | Buy from Amazon