If you have thought these terms are synonyms to each other, you are wrong, well, not entirely wrong.
Let's talk about them in a little detail, after knowing it, and I am certain you are going to make a wise choice in picking up the right kind of Headphones for yourself.
Noise cancellation vs Noise isolation
In a way, they are no different from one another. Referred noise isolation as noise cancellation, which, if they have to be more precise, can be said as passive noise cancellation.
How does passive noise cancellation work?
In passive noise cancellation, the noise is blocked with the help of the design and material used for the headphones. Mostly these are over-ear headphones that cover ears and create a kind of vacuum to isolate the outside music from entering, which means you can enjoy your music without getting disturbed by the external noise.
The other type of noise cancellation is called active noise cancellation, which is found in more Complex and premium headphones as it requires power to drive the circuit, which recognizes the outside noise and cancels it out.
How does active noise cancellation work?
Every time of sound has a waveform, with ups and downs, and the noise can be canceled out by creating a waveform that is just opposite of that sound.
Headphones with the active noise cancellation feature have got a microphone which picks the external noise. The circuit of the headphone tries to create an opposite waveform of the sound to cancel it out.
So the active noise cancellation works better in canceling out the external noise in comparison to the headphones having only passive noise cancellation or noise isolation.
Because the design of a headphone can only reduce the external noise from entering to an extent while the active noise cancellation creates an opposite waveform and price to cancel out the noise.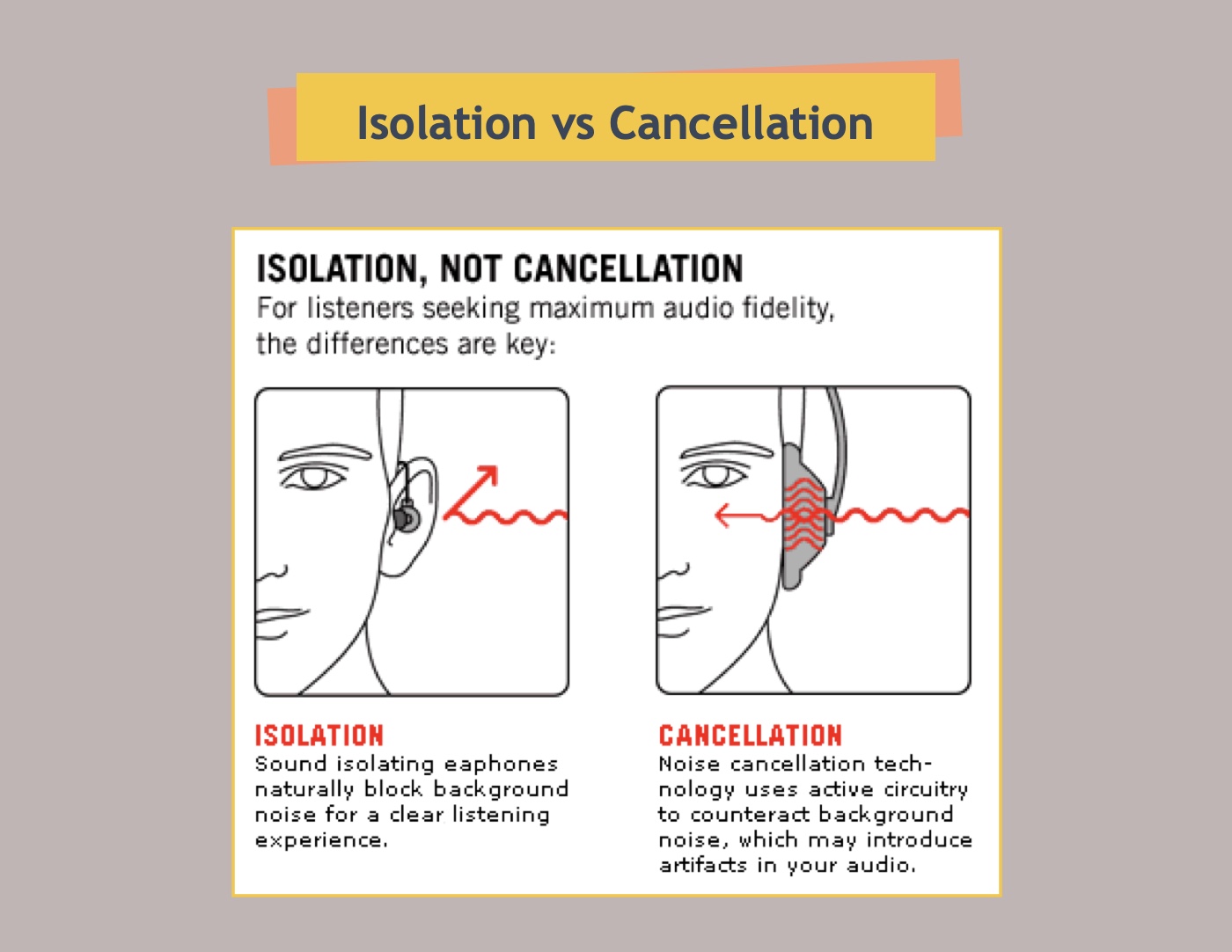 Should you get the headphones with active noise cancellation?
Now since we have mentioned that active noise-canceling headphones can reduce noise better than the headphones having only noise isolation. But it does not mean that you should get it.
The headphones with active noise cancellation and the reason I won't recommend it is that it is pretty expensive and I wouldn't recommend you spend your money on something you make never find useful.
Just because noise-isolating headphones come cheaper or do not reduce loud noises completely, they are not worth it. It will depend on use cases.
For the active noise cancellation to work effectively, the noise has to be constant, and the headphones can only create opposite waveforms of the noise if it remains constant, something like this sound of an airplane, which is consistent throughout.
Even the sounds of the train will vary and won't be constant, which means the active noise-canceling headphones will work better in airplanes than trains.
Also, it won't be as effective in public areas where there is a lot of honking or People talking in different tones because that is not constant noise, and the active noise-canceling headphones will struggle to create an opposite waveform to cancel out the noise constantly.
So, in scenarios like that, headphones with noise isolation might work better. Also, earphones, which are in-ear, have better noise isolation design, as they fit into the ear, and prevent outside noise from entering in the ears.
Earphones are also easy to carry since you can put them in pocket Unlike the headphones which would require you to carry a backpack, or wear them around your neck all the time, which is not suitable.
You can find good quality headphones having passive noise cancellation under rupees 2000 while the headphones having active noise cancellation can go as much as 25000 rupees.
There are cheaper ones also available from Sony and Phillips, but their performance won't be as good as the expensive once from Bose.
So if you are someone who is a frequent flyer, I would recommend you to invest in the active noise-canceling headphones, or you can go with that if you can afford it, they will cancel noises to some extent.
I also came across an active noise-canceling headphone that is priced at Rs 5000. The review is useful. Find more details at the end of this article.
Some people in the review have compared it with the more expensive ones, which I think is a bit of exaggeration, but even then, this would be e the cheapest headphones available with active noise cancellation.
So I think by now you might have understood the difference between noise isolation and night cancellation. And you can make an educated decision when buying headphones.
How does Noise cancellation feature in microphones work?
Also, noise cancellation is a term that is also used for microphones, beat the built-in earphones of headphones for the noise-canceling feature of Smartphones where the noise is canceled out so that the person at the other end of the call can hear your voice.
The technique to cancel out noise is similar as an active noise cancellation in headphones.
Check out these active noise cancelling headphones available on Amazon.
Skyfly Bliss active noise cancellation headphones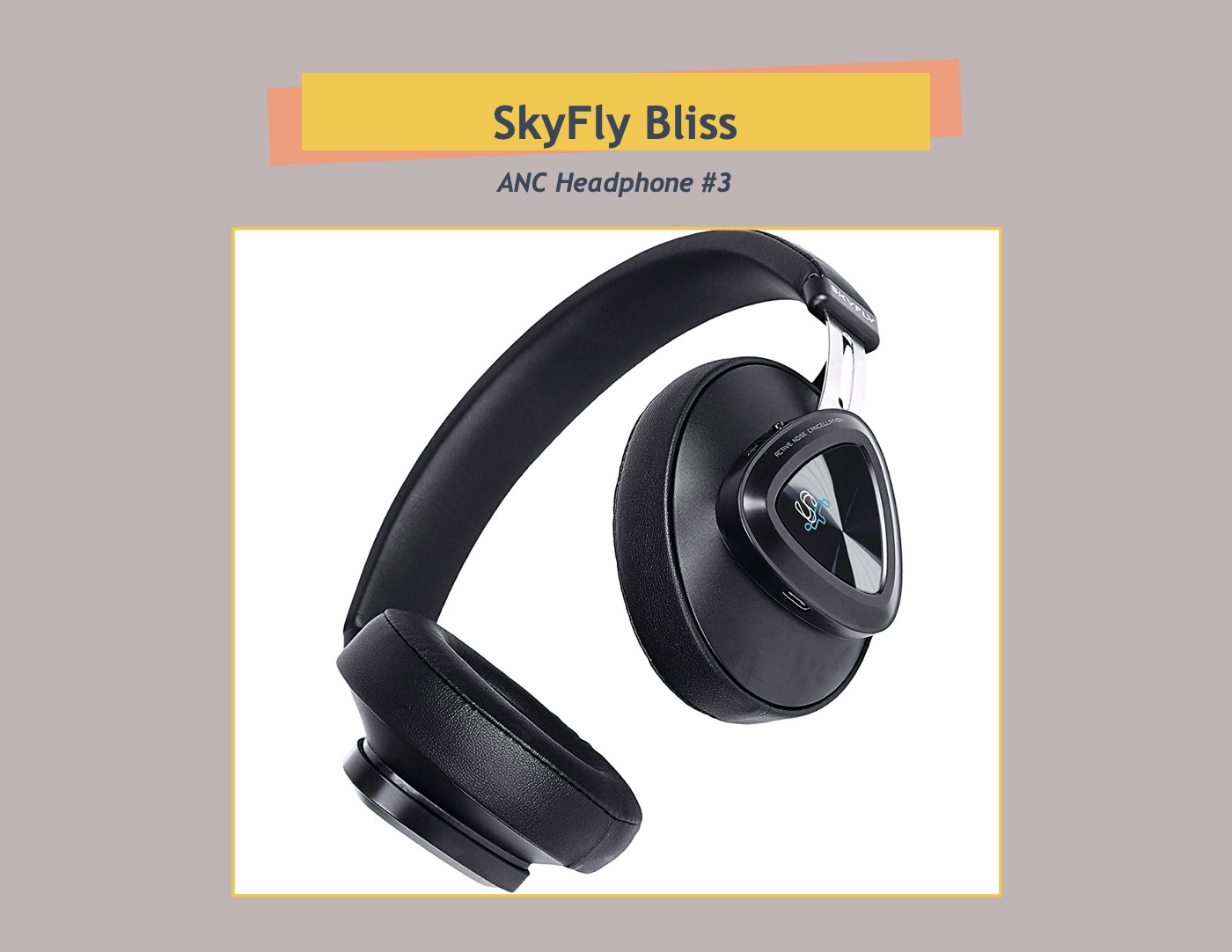 It has got Bluetooth 5.0 and has a 57 mm dynamic driver for high definition sound. Like all the other active noise cancellation headphones, this one is also rechargeable and gives you around 40 hours of usage on a single charge, takes 2 hours to charge fully as claimed by the company.
Bose Quiet Comfort 35
These wireless headphones have got amazing noise cancellation feature. The performance is really top-notch.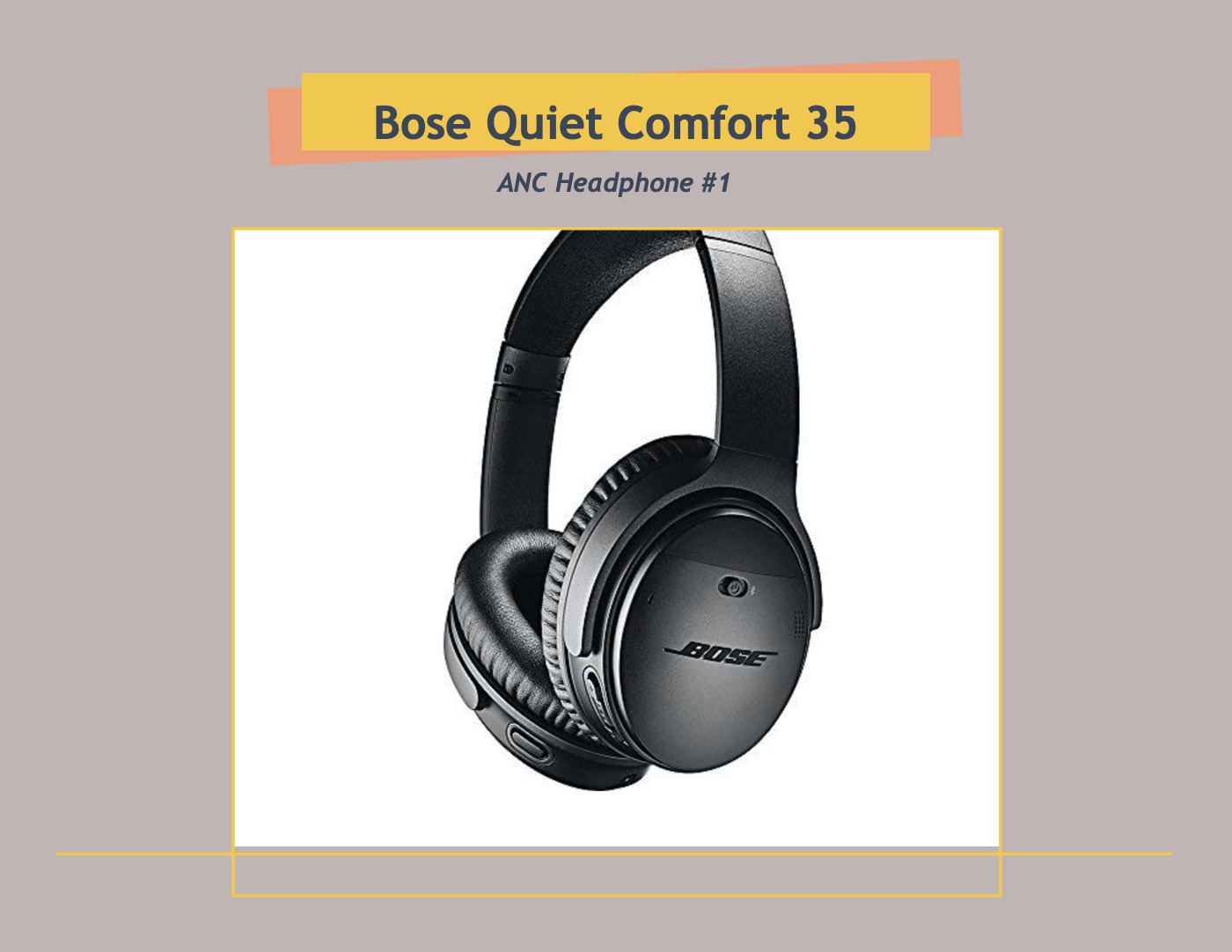 The best quality of the headphone is also lovely. Although you will have to shell out a lot of money and you are talking about north of 25k INR. So I would only recommend it if you have the specific need for it anyway food it.
There is another good quality headphones from Sony, which is Sony WH 100 XM 3. The headphones are a couple of thousand rupees cheaper than Bose headphones. Especially if you buy them in a deal, it happens now and then.
The reviews are great but I haven't tried them personally, so I am not leaving link to it.
Philips TAPH805BK Hi-Res over-ear active noise cancelling headphones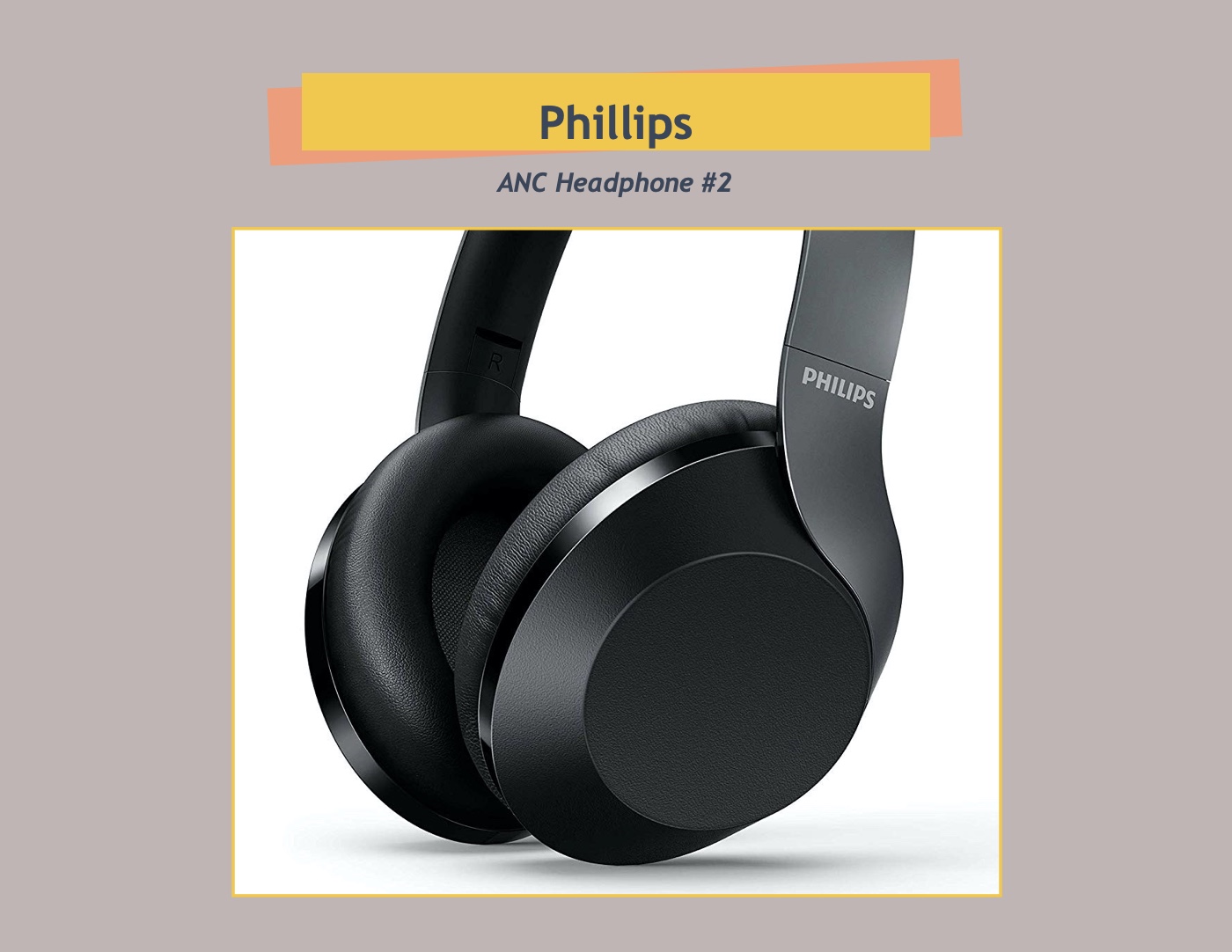 These are not as great as the ones from Bose, but considering the price, which is around one-third of the amount of Bose headphones, you can consider them.
It does work to cancel out the constant noise, and since these are over-ear headphones, there is some noise isolation also.
There are a few others also available from companies like Sennheiser and JBL, but the reviews are not so great about them. The price also lies somewhere near the Skyfly Bliss headphones that I mentioned above so that you can go with it.