There can be many reasons why you would want to remove the background from images. Maybe you want to post it on social media, but there is something off in the background that you do not wish to share.
So one of the easiest ways would be to use a background remover tool and then replace it with something beautiful and then share it on social media
Maybe you want to put two photos together in a single background. I'll leave the decision to you and will tell you how you can easily remove background from any gallery, on your mobile phone and that too without any third-party app.
Open remove.bg on your mobile phone's browser. Once it is open, tap on the button to upload the photo.
Remove.bg starts doing its magic once the photo is uploaded and gives you a picture minus the background.
In most of the cases, the photo is ready to use, but if you are not happy with it, you can scroll down a little and find the option to edit the photo.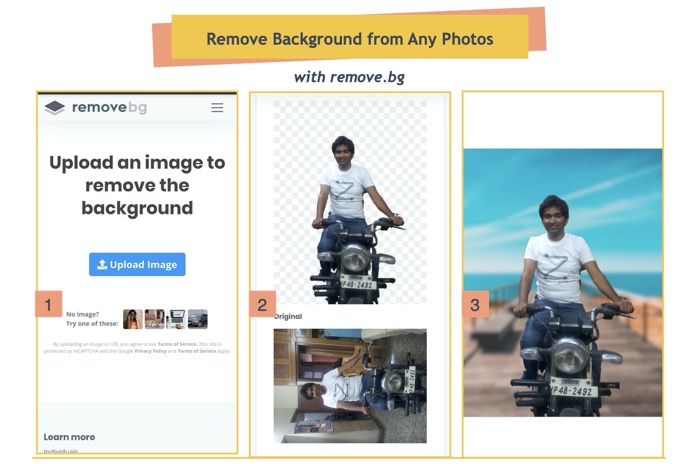 This will give you the option to erase the parts of the background that were not removed, or restore the parts of the subject that were mistaken as background and removed.
You have the option to select the size of the brush you want to work with so that you can do it precisely.
Apart from removing the background in from photos the remove.pg also offers several different backgarounds that you can set for your image. You can also select the blur effect and its intensity.
Once you are happy with the result, you can download the image.
You can do this multiple times since it is a free app, you don't have to pay anything.
If you want to fuse two or more photos in a single background, you can first, go through the same process for all the pictures and once you have the subjects without the background, you can use any photo editing app such as PicsArt, Canva to create a Canvas and then paste all the photos on it.
There are a few more ways that we have covered in our previous article, which you can check out here.
Also, watch this video for a better understanding.