Though we all love and praise Google Chrome about its versatility, the Browser that is bolder and innovative when it comes to features, is the Opera Browser.
It gave us the Speed Dials, the Tabbed Browsing, Turbo Mode to faster browsing on slower internet connection and much more.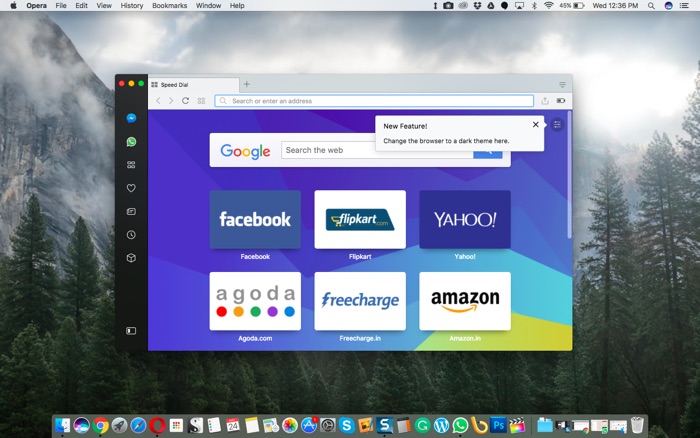 Now it brings another amazing feature, for particular app users though, Facebook Messenger, and WhatsApp, both of which have more than 1 billion users.
It gives faster access to WhatsApp Web and Facebook Messenger
Though, Facebook Messenger has a dedicated web aggress for desktop users (Try Messenger dot com), WhatsApp, which is a mobile messaging services, expanded to WhatsApp Web last year.
But you still have to either install the WhatsApp Application on your Mac or PC or type web.whatsapp.com to access WhatsApp from your Browser.
You can either set up bookmark so that it is available, but it was still open in the browser tab, which means you will have to switch between the tabs, which is not productive things to do.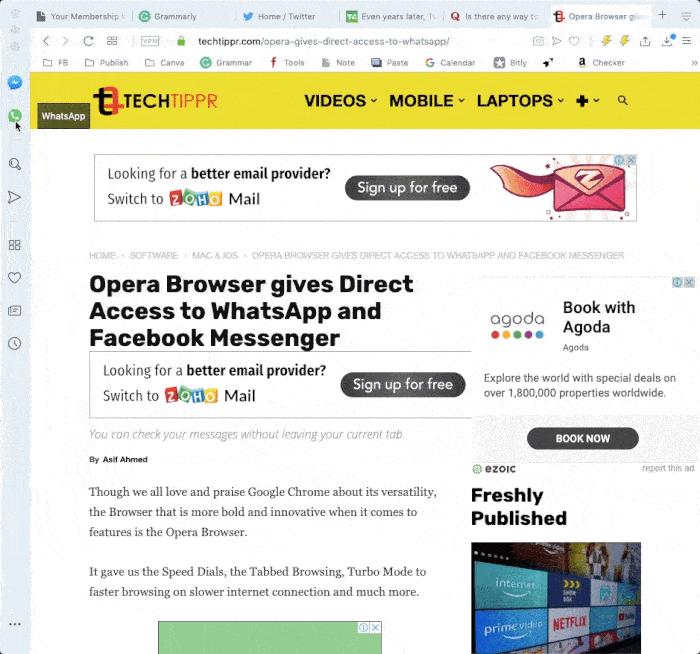 Why is the Direct WhatsApp and Facebook Messenger access in Opera browser better than web.whatsapp in a new tab?
The Direct Access of WhatsApp and Facebook Messenger a panel over the top of other tabs meaning you do not have to switch to another tab to access it and it is always available in the left sidebar of Opera browser.
You can click on the WhatsApp icon from any tab and view your messages without leaving your current tab.
So are you an Opera user? would you switch to it for this feature? let us know in the comments.
Free VPN Built into the Opera Browser
This is another great feature of the Opera Browser is that it offers free VPN, which is built into the browser.
You can turn on the VPN feature from the settings of the browser and then it will be available right from the address bar.
If you don't know about the benefits of using a VPN, you can check out this article where we have talked about it in detail.
Find more articles on our blog related to Opera browser and its features