In this article, we will list out the best alternatives to the Evernote app. Evernote, once a reliable note-taking app, has lost its appeal to many users.
The reason behind this is because Evernote is not innovating, and its free version is quite limiting. This has led to many users searching for alternatives to use instead.
In this article, we will list out the best alternatives to the Evernote app. With the rise of technology, there are many note-taking apps available in the market, and some even offer additional features that Evernote does not have.
It's important to explore these alternatives and find one that suits your needs. Evidently, it's time for Evernote users to start looking for an alternative, as the number of options for note-taking apps is endless.
Watch the Video
The longtime here readers of my blog will know how much I love the Evernote app. I have been using which is from last 8 years, and it is literally one-third of my life saved digitally into the app.
But now I started getting sceptical about its future, it has already added limitations to its free account, and I can't use it and more than two devices and keep things synced, one of the core reasons I started using Evernote in the first place.
So it's time to look out for the best alternative to Evernote. If you are someone like me, who is looking for a way out of the Evernote, I hope you will find this article useful.
Why is it important for using a Note Taking App?
One of the most significant benefits of using a note taking app is the ability to take notes easily and quickly, without the need for pen and paper.
Also, some note-taking apps are free to use and provide a broad range of features like collaboration with a team, making them perfect for group project management. Not to mention, these apps are perfect for a quick brain dump of ideas, easily organizing them into an actionable plan.
Overall, note-taking apps are incredibly useful for staying organized, collaborating with your team, and ensuring productivity.
Maybe Google Drive will be an option since it has support for folders so creating a folder and then putting all the files inside it makes sense, since I am already using Google Drive
Best Evernote Alternative Apps
Microsoft OneNote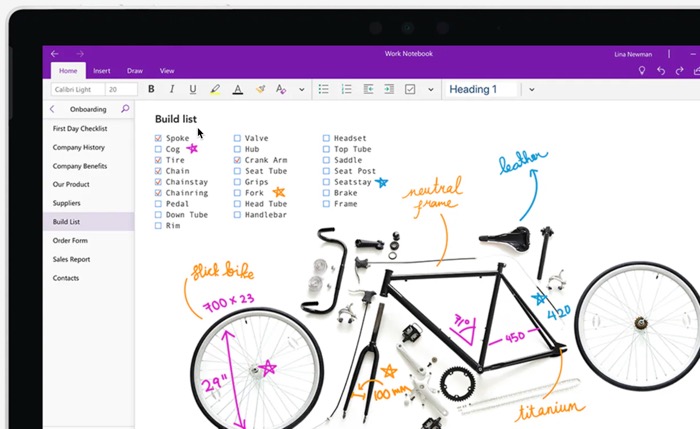 Onenote was actually my note-taking app of choice before I switch to Evernote, the reason was it was not available for Android.
This phone released for Android but it was too late for me to switch back, now looking at the OneNote app, it is even better than I used previously.
A bunch of features have been added to it, and it is now I truly cross-platform app. And I still love its functionality on Windows, which gives you the ability to take a screenshot of a part and make a note about it.
The Android app is equally good, you can create a notebook and then nose inside the notebooks. You can also put tags for easier Discovery.
Notion as Alternative to Evernote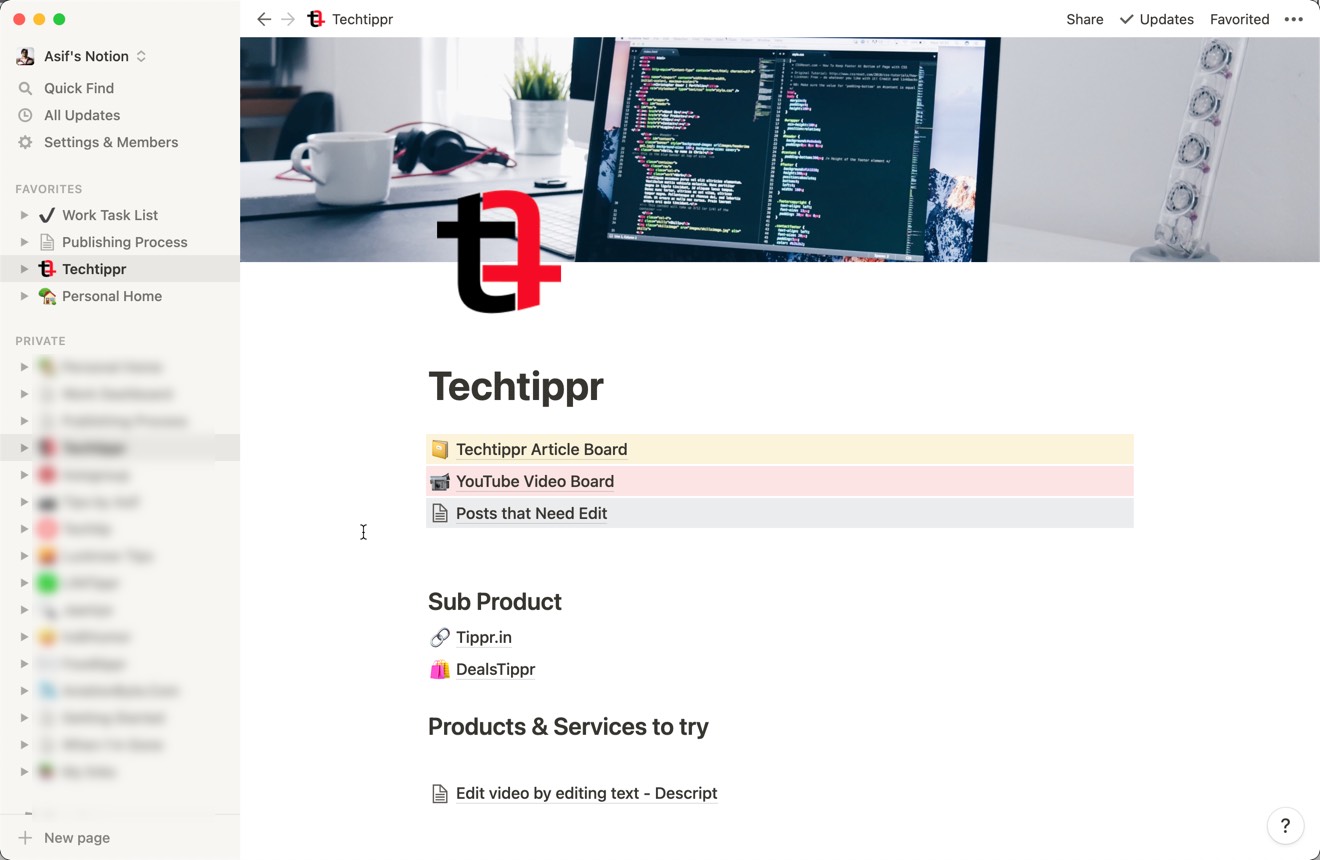 Notion is one of the most popular productivity apps in the market. It is a great alternative to Evernote because of its collaborative feature, template, project management, free version, and cross-platform capabilities.
With its collaborative feature, multiple users can work on the same document in real-time, making it perfect for team projects or group assignments. Notion also offers a wide range of templates, including project management, to-do lists, and habit trackers, which can help individuals organize their daily tasks and increase efficiency.
Additionally, Notion's project management tool is excellent for keeping track of deadlines, schedules, and important dates.
The free version of Notion offers enough features to get started with the app, and its cross-platform support allows users to access their information from anywhere. Overall, Notion is an excellent productivity app that can help individuals and teams increase their productivity and ultimately reach their goals.
Google Keep is one of the top Alternatives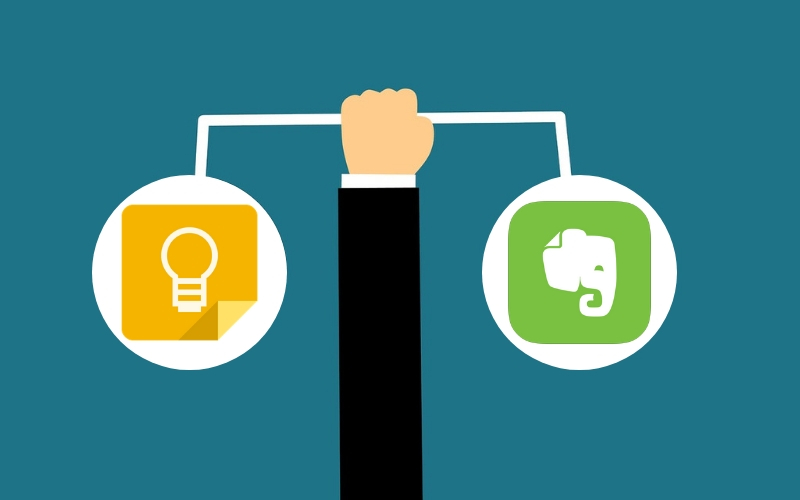 As a productivity app, Google Keep is a great tool for organizing notes and keeping track of important information. What sets this app apart from others, however, is that you don't have to use or create a separate account to use it.
This makes it incredibly convenient for those who already have a Google account, as you can simply sign in and start using it right away. With features like the web clipper, you can easily save articles and items from the web, and with the ability to share notes, Google Keep is great for collaboration.
Even if you prefer taking handwritten notes, this app has got you covered; you can use the app to store and organize your handwritten notes as well. Overall, Google Keep's accessibility and versatility make it a top choice for those looking to boost their productivity and simplify their note-taking process.
If you have used Evernote just for taking notes and setting reminders, you are going to love Google Keep because it's more inclusive and past then Evernote.
You can also set location reminders which is my favourite feature of Google Keep that will remind you to take anything you want it to remind you whenever you are in a proximity to a certain location.
It's completely free like all the products of Google. Here are some amazing features of Google keep you can check out
Simplenote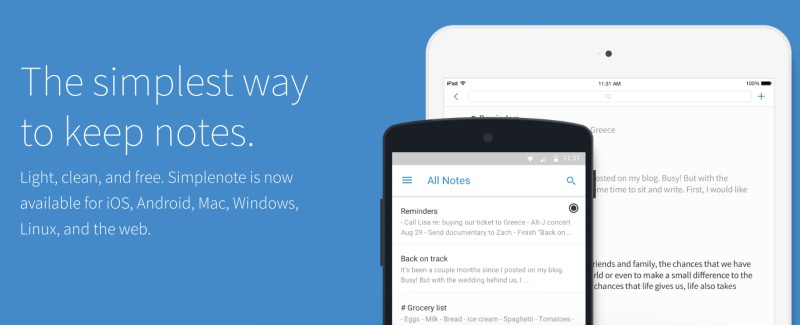 Simplenote has emerged as a formidable alternative to Evernote, particularly for users who are looking for a more minimalistic and streamlined way of taking notes. While it may not have all the advanced features of Evernote, Simplenote is still adept at task management and organization.
Its clean and intuitive interface makes it easy to use and navigate, and its search function allows you to quickly find what you need. Simplenote also offers some collaborative features, such as the ability to share notes with other users and work together on projects.
Overall, Simplenote is a great option for those who prioritize simplicity and efficiency in their note-taking and organization.
Milanote
Milanote is a platform that provides an alternative to Evernote. It lets you create notes and organize them in a visual way, which makes it easier to keep track of your ideas and projects. Milanote has a mobile app, which means that you can access your notes from anywhere, at any time.
Moreover, it also has a desktop version, which makes it more convenient to use when you're working on your computer. The collaborative feature of Milanote allows you to invite others to work on the same project with you, making it an excellent choice for team projects. Overall, Milanote is a great Evernote alternative, as it offers a more visual approach to note-taking, as well as collaboration tools that Evernote may lack.
Bear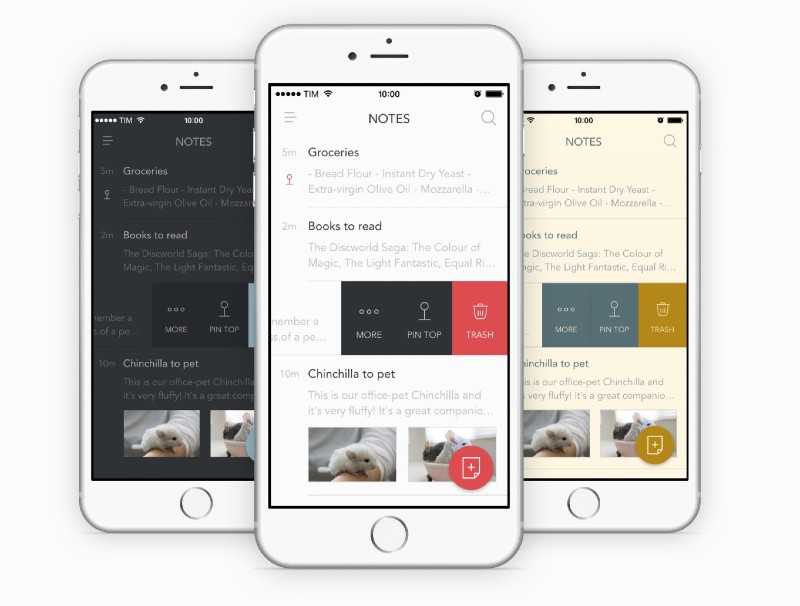 Bear is a note-taking app that offers a simple and elegant interface for taking notes. It is a note-taking tool that has been gaining popularity recently as an Evernote replacement.
The app offers a simple and elegant interface for taking notes that is easy on the eyes and mind. Bear is beautiful on both Mac and iOS and offers a free plan that comes with plenty of storage and features.
With Bear, users can create quick notes, todo lists, and even write longer essays. The app also offers markdown support, making it easier to format text and add links and images.
If you are looking for a more beautiful and streamlined note-taking app than Evernote, then Bear might be the app for you. Plus, it even allows you to import notes from Evernote, so you can make a graceful transition to the new app.
Apple Notes (Apple Devices Only)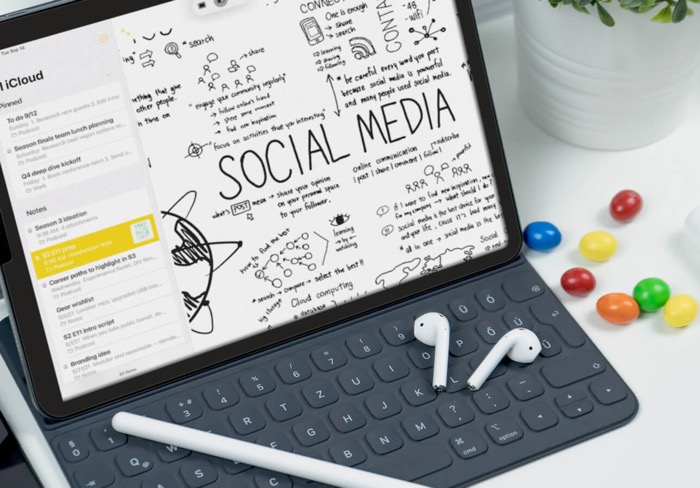 Apple Notes is an excellent app for note-taking in the Apple ecosystem, making it the best choice for iPhone and Mac users. The app is free to use and comes built-in with all Apple devices, making it effortless to access and use.
The app allows users to add images, sketch, create to-do lists, and organize the notes according to their preference. Moreover, the app syncs easily across all devices connected to the user's Apple ID, so you can take and access notes from anywhere, at any time. Importantly,
Apple Notes is an ideal app for those who use multiple Apple gadgets as they can access their saved notes from anywhere. If you're an iPhone or Mac user and in search of a note-taking app, Apple Notes is the perfect solution for you.
Stick with what works for you
There are many note taking and productivity apps available in the digital world. I recommend trying a bunch of apps and finding the one that works for you.
These are the best note taking app, but the list is actually endless. So use all of them and see what works for you.
You can try, OneNote, Google Keep, Notion, or other similar apps. The key is to consider your needs and how the app can help you.
Take your time, experiment, and use them daily to see which one suits your workflow, work style, and preferences. Ultimately, when you find the right app, you will increase your productivity and get things done more efficiently.