The longtime here readers of my blog will know how much I love the Evernote app.
I have been using which is from last 8 years, and it is literally one-third of my life saved digitally into the app.
But now I started getting sceptical about its future, it has already added limitations to its free account, and I can't use it and more than two devices and keep things synced, one of the core reasons I started using Evernote in the first place.
So it's time to look out for the best alternative to Evernote. If you are someone like me, who is looking for a way out of the Evernote, I hope you will find this article useful.
Best alternatives for Evernote app
OneNote from Microsoft
Onenote was actually my note-taking app of choice before I switch to Evernote, the reason was it was not available for Android.
This phone released for Android but it was too late for me to switch back, now looking at the OneNote app, it is even better than I used previously.
A bunch of features have been added to it, and it is now I truly cross-platform app. And I still love its functionality on Windows, which gives you the ability to take a screenshot of a part and make a note about it.
The Android app is equally good, you can create a notebook and then nose inside the notebooks. You can also put tags for easier Discovery.
2. SimpleNote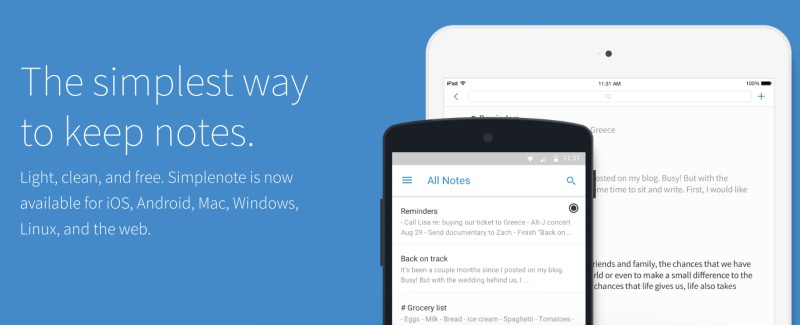 When you search for an alternative for Evernote in the Play Store it will show you this simple note app, because of the fact that it has been adopted by a lot of people who are looking to move from Evernote app.
Simplenote is as the name suggest a simple note-taking app that gives you the ability to create a different no sensor key across all the devices.
The USB of the simple note app is it clean and lightweight user interface, in the dark mode that makes it too good for an Evernote alternative.
3. Google Keep
It is from Google, show the best part of using Google Keep is that you don't have to use or create a separate account.
If you are logged into your Google account, you are already logged into Google Keep on your PC.
If you have used Evernote just for taking notes and setting reminders, you are going to love Google Keep because it's more inclusive and past then Evernote.
You can also set location reminders which is my favourite feature of Google Keep that will remind you to take anything you want it to remind you whenever you are in a proximity to a certain location.
It's completely free like all the products of Google. Here are some amazing features of Google keep you can check out
4. Elephant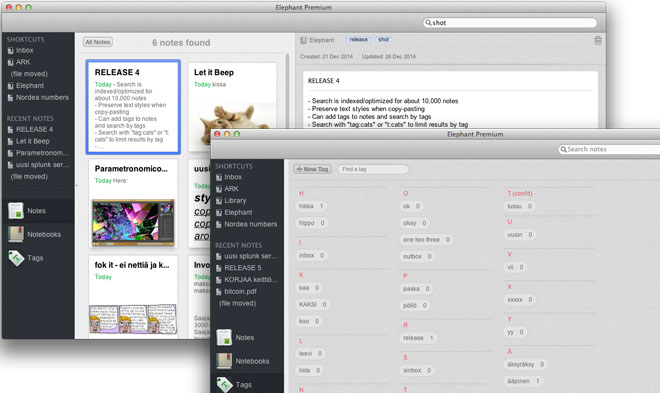 If you haven't noticed already there were not, the logo has an elephant symbol in it.
And now we have an app which is named after it when it comes to user interface and User experience the elephant f is pretty much like the Evernote.
In fact, it is so close to the look and feels of Evernote that it could be easily we called the open source version of Evernote.
Sadly it's not cross-platform, so you won't be able to use it on your mobile phone since it is only available on Windows and Mac OS.
5. Keep it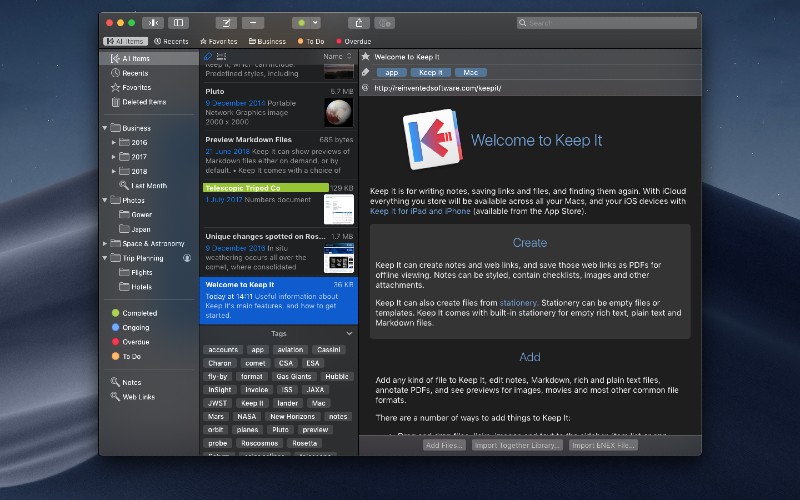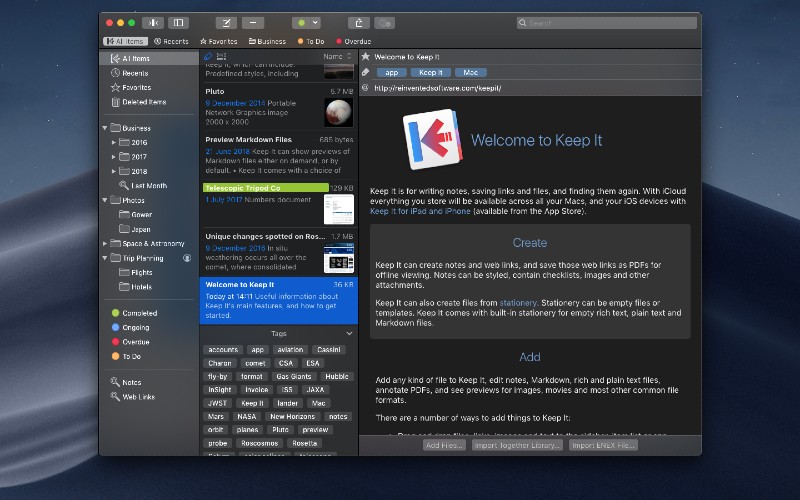 Keep it is another app which has a similar user interface like Evernote. The only thing that can keep you from using it is that it's not truly cross-platform and is only available for Mac OS and IOS.
But if you are someone who is in the ecosystem of Mac OS already, this can prove to be a great alternative to the Evernote app.
However, this app will cost you around $49 is the purpose of finding an alternative to an app that costs way less than that.
The only reason I see you using keep it up on your Mac OS is the fact that you hear that Evernote will be shutting down anytime soon are you really want to get out of the Evernote system.
6. Bear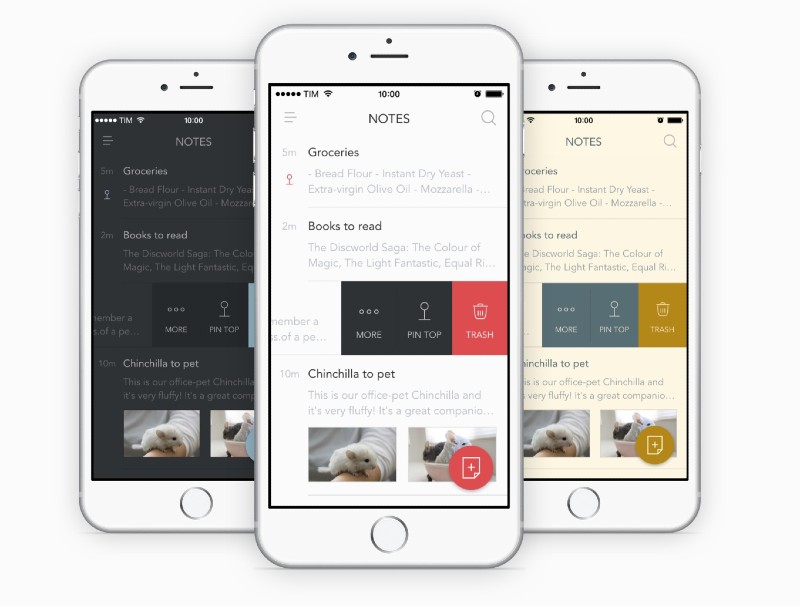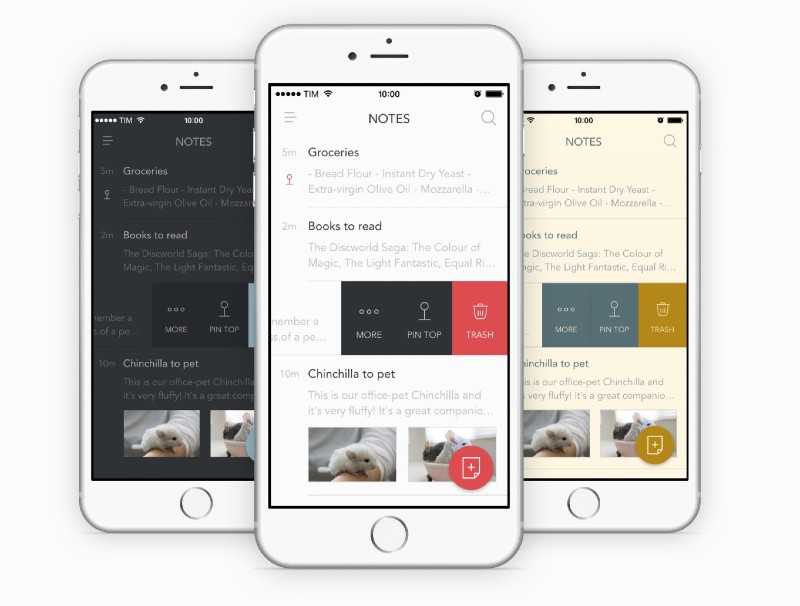 Bear is another popular name when it comes to knowing taking apps for Mac and iPhone.
The app has who won many design awards for its simple and intuitive user interface.
You can start using the app for free or get the premium version by paying $14.99 per year.
So this is it, you can use either of the apps for note taking or use a combination of them to get a similar kind of functionality you use to get in the Evernote app.
I am in the process of moving all my notes to the Google Keep app slowly and will be opting for another app for saving all my digital documents in one place.
Maybe Google Drive will be an option since it has support for folders so creating a folder and then putting all the files inside it makes sense, since I am already using Google Drive