Gone are the days when you had to download music and save it on your phone, with the number of music streaming services in the market it has become very convenient for the music lovers to enjoy their favorite music in a single tap.
If you are a music lover, moreover, if you are from India, you are going to love this list, because, in this list, we are going to list out some of the best music streaming services available in India.
1. Gaana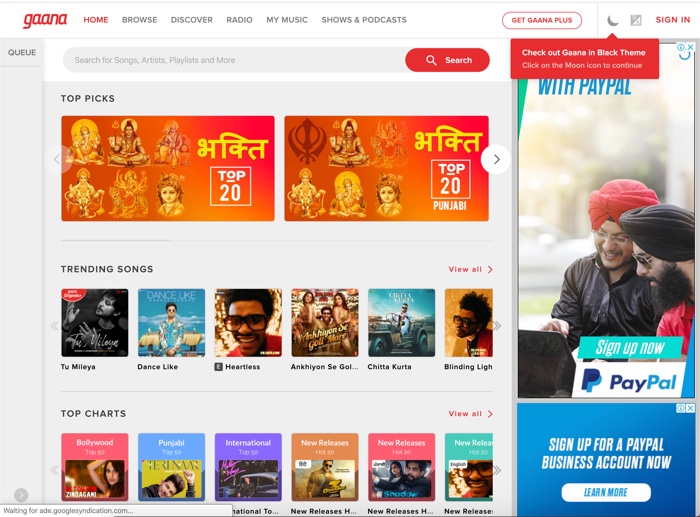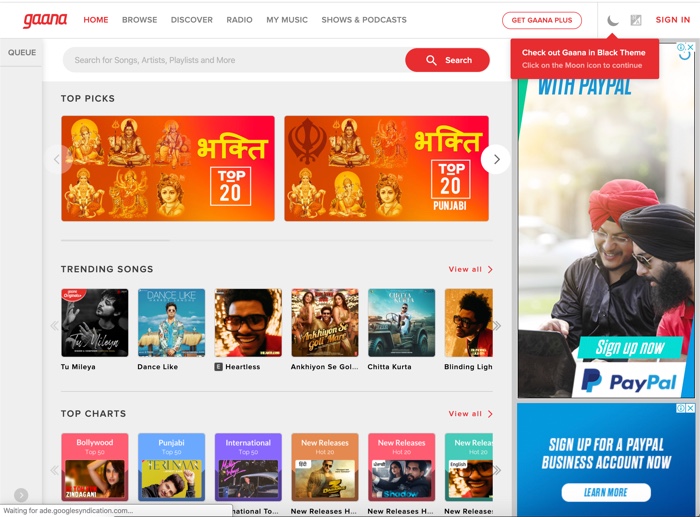 Gaana is probably the first music streaming service that was made available in India, it was Live, even before the smartphones became too common. I remember listening to the song from Gaana.com on my laptop while working.
It was an awesome feeling not to waste time in finding my favorite song to download from the internet, and organizing it on the computer. A simple search inside Gaana gave me whatever I wanted to listen to.
It is now available on multiple platforms so that you can enjoy the same music streaming experience on any device.
The service is free and ad-supported, but there is a subscription-based premium service where you can stream the music at the highest possible bitrate and even save the songs on your smartphone for offline.
The premium subscription is called Gaana plus where you pay INR 99 per month or INR 999 per year to get features like offline support and highest quality playback.
2.JioSaavn (Previously Saavn)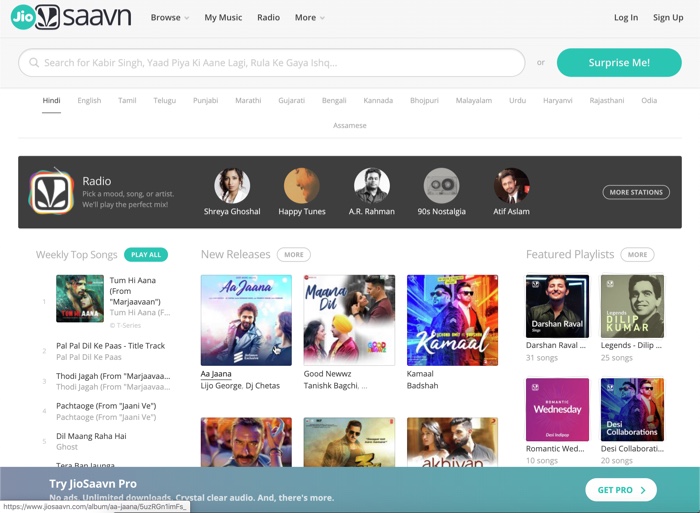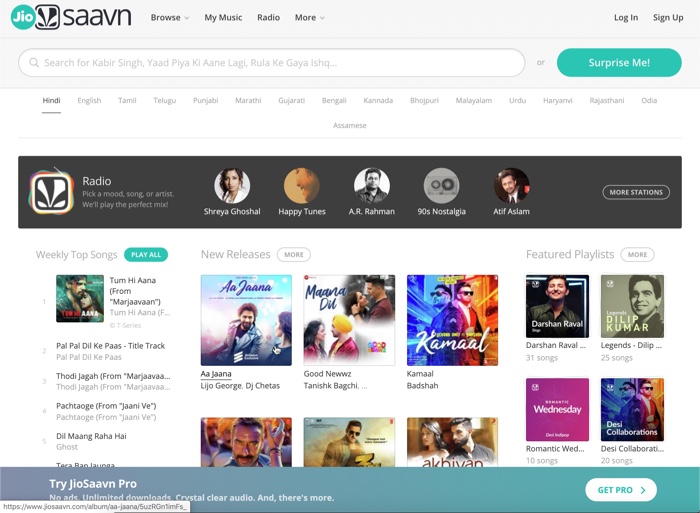 Saavn mergred with JioMusic to offer better music streaming service. It's awesome.
Like the Gaana App, Saavn is also about full-on Bollywood music, if you love Desi music, you will love Saavn.
Like the Gaana.com Sawan also offers a free, ad-supported version of its service, and also offers a premium subscription.
One great thing about this app is that it can stream music even on low-speed mobile data which is why it is the favorite of many people in two-tier cities, where the internet speed is not as high as in the metro cities.
Similar to the Gaana App, the Saavn Pro charges INR 99 per month which unlocks the offline support and highest quality playback.
3. Google Play Music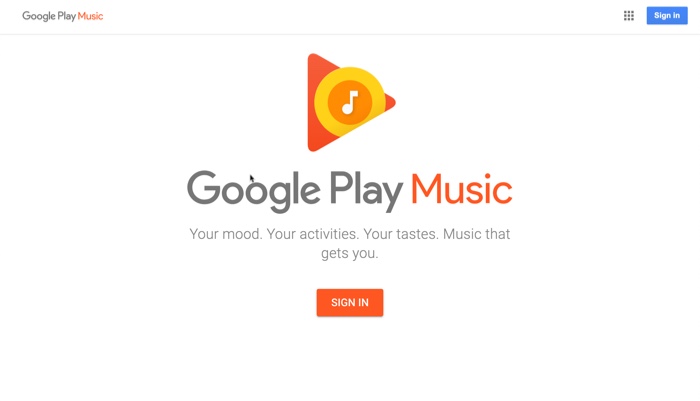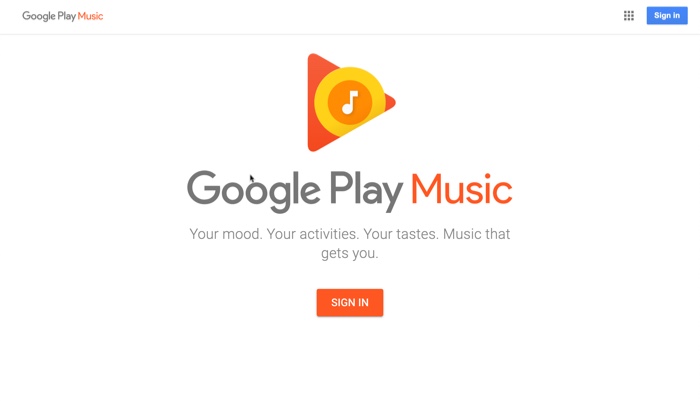 The Google play music app has been available for a very long time, but their music streaming services not just an hour ago.
The Google Play Music app is also one of the best music player apps for Android phones and it also comes pre-installed, the availability of music streaming service right into it makes it convenient for users to opt for Google Play Music
The Google Play Music has limited support for free users by letting them play only featured songs and listed radios, the unlimited version Can Be unlocked by paying a subscription fee of INR 99 per month.
4. SoundCloud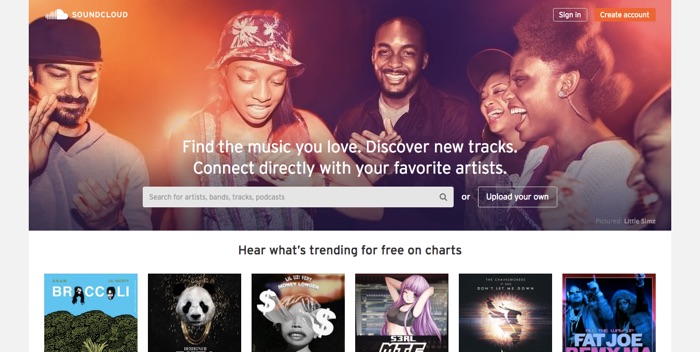 SoundCloud is an online music streaming app which is more like YouTube where users can create an account and upload music.
You are free to access any song that is listed on SoundCloud. There are no subscription fees for accessing unlimited songs, but there is also no offline support.
Soundcloud app is also great for the discovery of new music, it also has a lot of Copyright-free music that can be used in videos, something YouTubers would love to check out.
5. Wynk app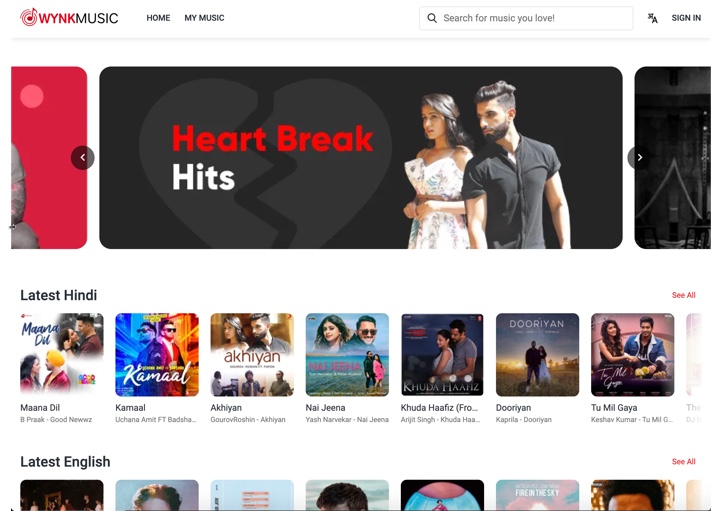 Wynk app is developed by Bharti Airtel, the Telecom giant from India. The service has been introduced by the company as an add-on service they offer under their mobile plans.
But, it can also be obtained by paying INR 99 per month on Android phones and INR 120 per month on iOS.
6.Jio Music
Like The Wynk app from Airtel, Jio Music comes bundled with services offered by Reliance Jio to its customers.
And since the SIM was distributed to the users for free, and with plans being so attractive, as low as rupees Rs 149 per month for 1.5 GB/day, this has got to be the best deal among all the apps mentioned in this list.
You get to stream high-quality music on your Android or iOS smartphone with Jio Mobile Data, but you can also download the song for offline.
7. Apple Music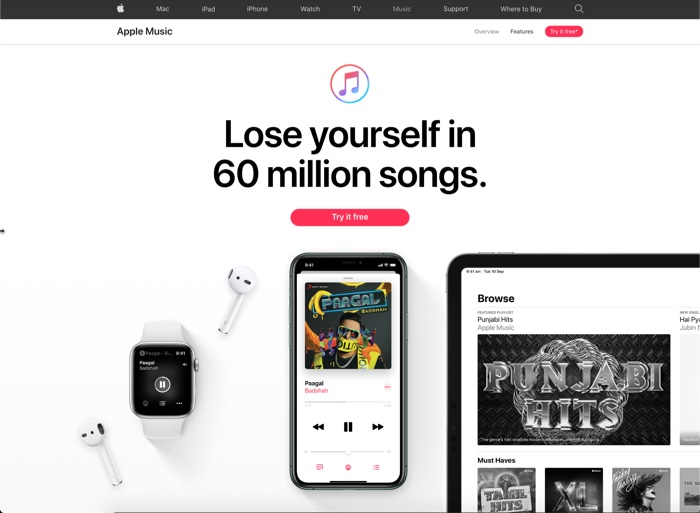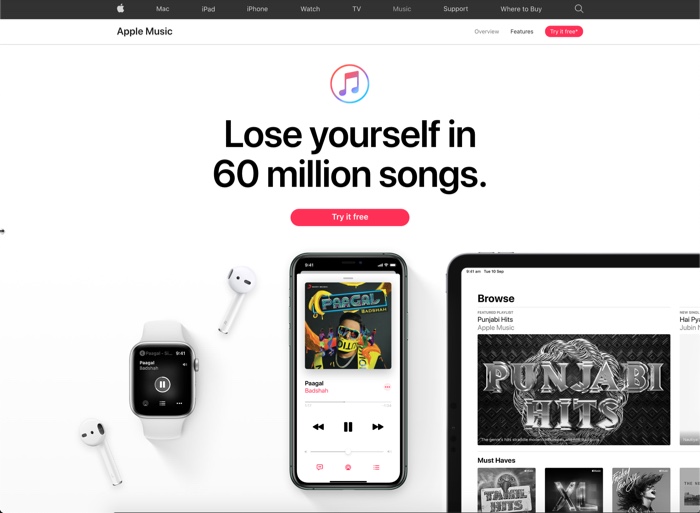 Apple doesn't reconsider India to be one of its early markets to launch a product, but it surprisingly brought Appel Music to India, perhaps the success of other music streaming services in India has forced Apple to enter the market.
But it is a good move and is appreciated by Apple fans in India as they can get a similar experience of playing music in Apple Music on their devices.
Apple is known for its minimalistic approach and the same can be seen in the Apple Music app (for iOS, Android, macOS, and Windows).
Along with all the regional and international songs listed in the Apple music, subscribers can also listen to Genere based internet radio stations or Apple's In-house radio called Beats1.
Surprisingly Apple has kept the pricing of Apple music pretty reasonable for the Indian market which is INR 120 per month, there is also a family plan which costs INR 190 per month.
8. Amazon Prime Music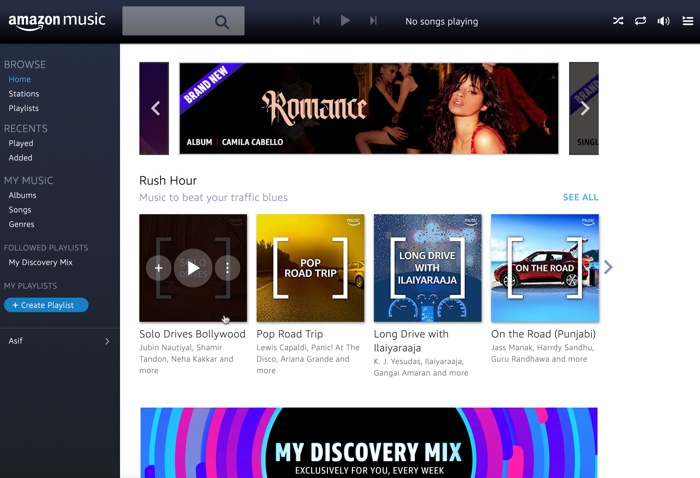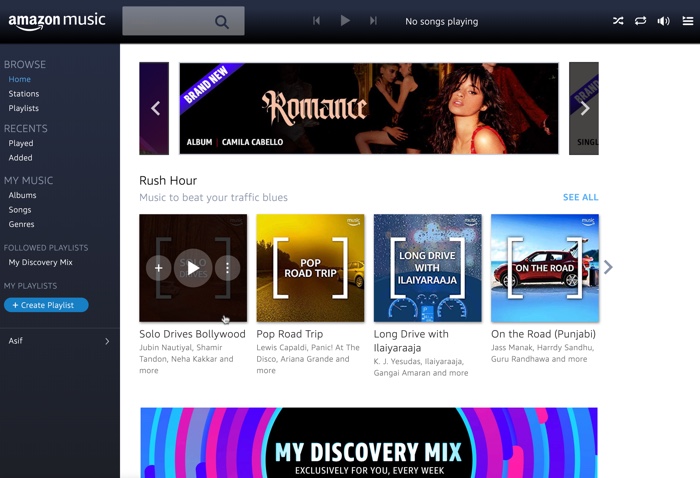 Amazon Prime Music is the latest entry in the online music streaming market in India, Amazon Prime video was already available in India since 2016, but Amazon Prime music launched in the country in Feb 2018.
The music service is available on all the major platforms.
If you are an Amazon Prime member you don't have to pay anything extra for Amazon Prime music Since it comes bundled with Amazon Prime membership which costs INR 999 per year
The music service gives access to regional and international songs and some general based radio stations.
So these were some of the best online music streaming services available in India, the list is just random and is in no particular order so you can pick the one you like.