Majority of the web portals are following the age-old system of sign up using an email address.
And the fact that it is easier to hack an email address, web companies started searching for alternatives that could provide users with a secure account.
And since a mobile phone number is uniquely available to individuals, it makes more sense to use mobile phone numbers to create accounts.
Fortunately, big companies like Facebook allow users to create an account on their photos using their mobile phone numbers.
Even if you have got an existing Facebook account using an email address you can still link your mobile number so that you can log in using your mobile number.
How to link your mobile number with the Facebook account from Desktop
If you are opening the Facebook on the desktop, go to the Settings area of Facebook, and then click on Mobile from the left panel.
There you will be able to add your mobile number and verify it by typing the confirmation code that is sent on your mobile number.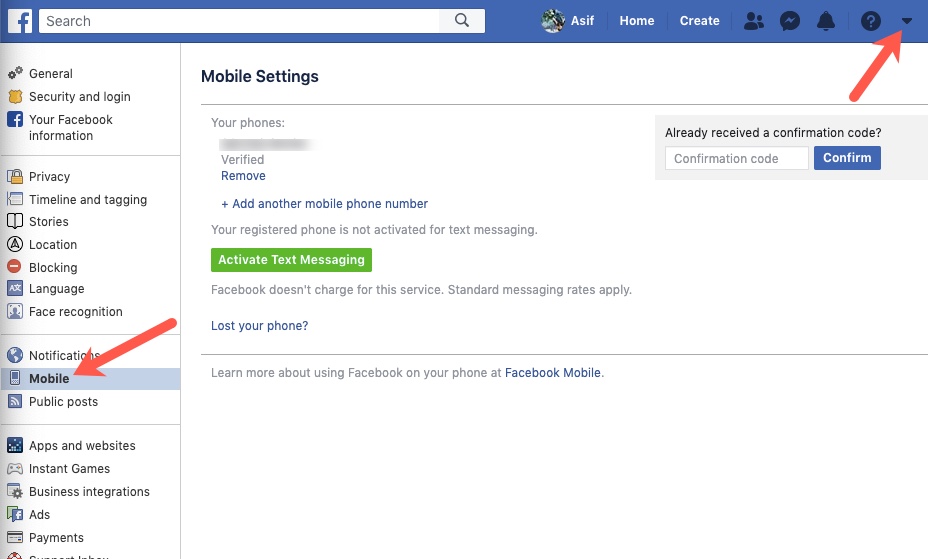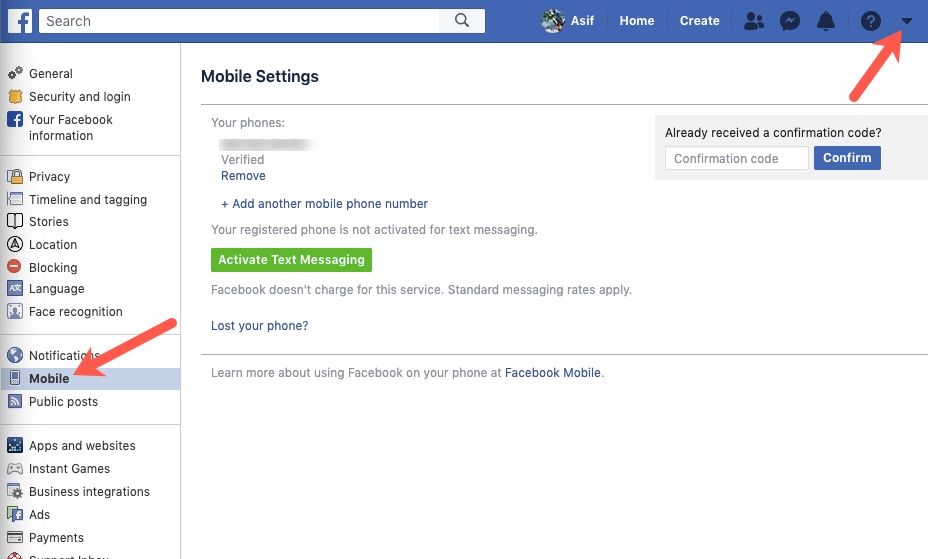 Once your mobile number is verified with Facebook you will be able to login to your Facebook account using your mobile number.
To do that, you need to type in your mobile number instead of your email account and your usual password.
How to link your mobile number with the Facebook account from Mobile
If you do not have access to desktop and you want to link your mobile number with your Facebook account on mobile, here is what you need to do.
Is the native app of Facebook does not have an option of linking a mobile number to the account, you need to open the Facebook website on your mobile browser.
I would recommend you use Google Chrome, and once you have opened the website, request a 'desktop website', that will open the full version of Facebook on your mobile.
Then you can follow the same steps mentioned in the desktop section of this post.
Once you have linked and verify your mobile number, you will be able to use your mobile number to login to Facebook.