Opera is one of the most popular browsers available for Android smartphones.
Opera 51 is the newest version of the Opera browser for Android smartphones, and the new version drinks built-in VPN functionality.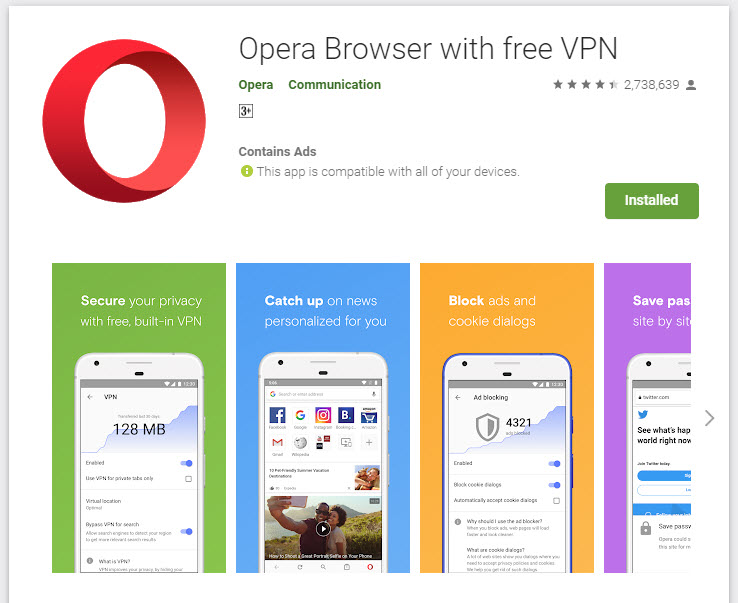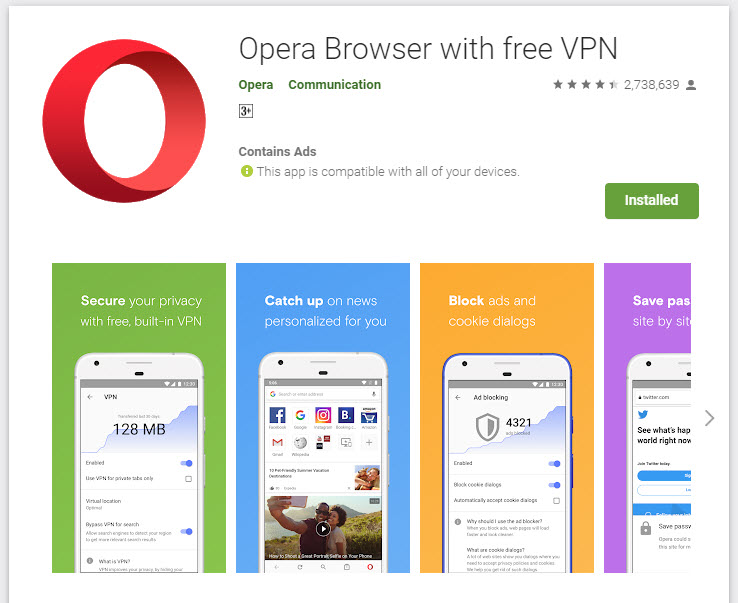 This is not the first time Opera has brought a VPN Service to Android smartphones. In fact, they had launched a standalone app called Opera VPN back in 2016, the app was shut down in 2018.
And finally, they are back with the VPN built right into their main Browser for Android.
The VPN services on the Opera Browsers are disabled by default which can be enabled from the settings area of the browser.
How to Enable VPN in Opera Browser
When you go to the Settings, you will find VPN as the second option, and you need to tap on the toggle button right in front of it.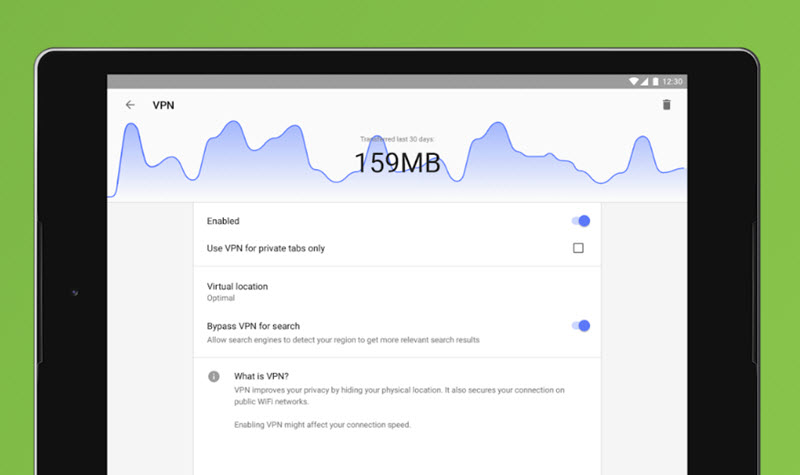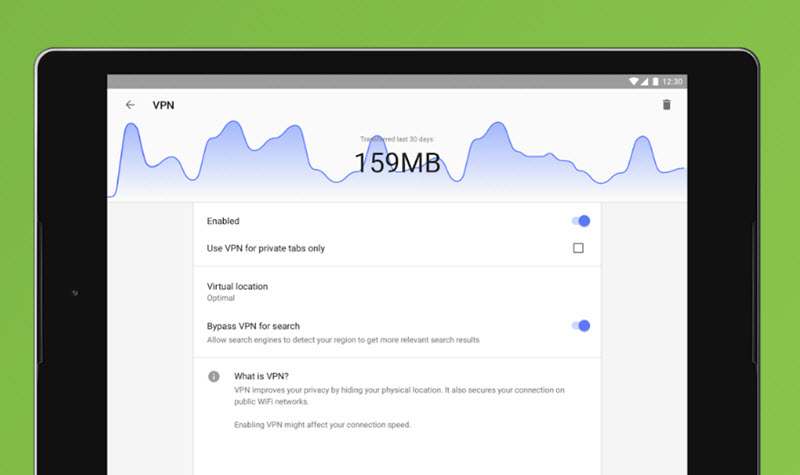 Once you enable it, you will be able to set your desired location. Along with that you have got an option to bypass VPN for search or use VPN only for private tabs.
By using the functionality of bypassing the VPN for the search, you will still be able to search for the localized experience, listings from your local area, etc.
Similarly, the other option of using VPN for private cabs only will enable you to keep using are browsing the websites you want to browse normally while taking advantage of the VPN services for more private browsing.
Meaning you won't have to enable or disable it every time you want to use, you can simply use the private browsing mode if you want to use the VPN services.
Opera VPN vs Dedicated VPN Apps
While dedicated VPN apps have much more features that allow you to use any other App outside of a browser, to take advantage of the VPN services, the built-in VPN services in the Opera browser can come in hand in many use cases.
First of all, it is completely free to use without any bandwidth restrictions or any kind of other limitation. You don't even have to sign up in order to use the VPN services
I personally feel it is a good addition to a browser app, any use to the people who are concerned about their privacy. And it is also optional to use.
And if you are not into using VPN services at all, you can continue using the Opera browser normally sense the VPN services are disabled by default.
Install the Opera browser from the Play Store