I have got a bunch of friends who are always looking for better tools to get the job done faster. Few of them among them are Web Publishers who are always juggling to make their website faster, and compressing images is one of the primary things on their list.
And this is why I am writing this article today, to help them with a better tool.
There can be many other use cases of this simple yet useful software that is capable of compressing, changing resolutions, file types in batches.
The app I am talking about is ImBatch, which is a versatile bulk image converter for Microsoft Windows devices which is also free to use for non-commercial.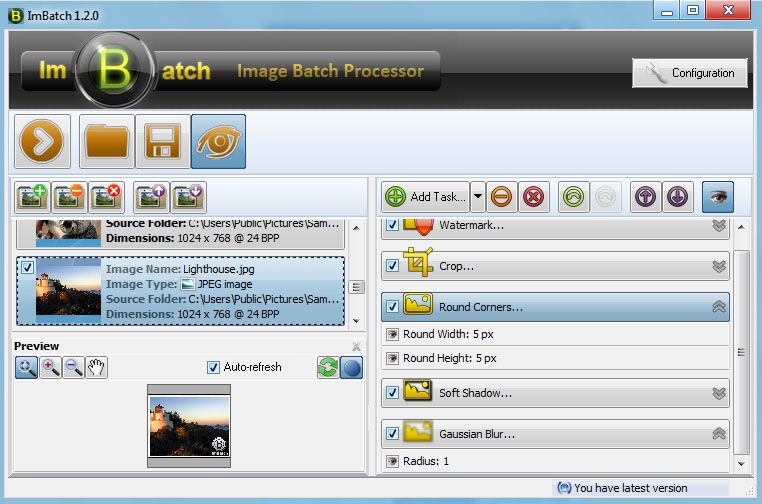 A few days ago we mentioned a tool from Google that also allows you to change file types and compress images, however, it lacks the functionality of doing it in batches, even though a web app has its own use case and is really useful for Chromebooks, which is basically an OS with just Google Chrome browser.
If you want more and you own a Windows PC, then this tool is really helpful in speeding up the process.
How to Process Images in Batches with ImBatch.
You need to download and install the software on your computer which is pretty straightforward.
Once you are done installing it, open it, the user interface is pretty simple and easy to operate. You can either load one image or multiple images inside a folder. You can view the thumbnails of the images on the left column of the app, however, the view of the images can be changed from thumbnails to list view.
Once you have selected all the images you can select the output preference from the right-hand side of the app. ImBatch supports a wide range of formats including JPG, PNG, GIF, TIF, Adobe Photoshop PSD, Camera RAW formats, and more.
You can select one or multiple tasks in the second step.  The task to modify the image such as resize it or remove the EXIF tags from it.
The key highlight of this app is that you can select a number of tasks and group them together to perform in a single click.
You could create the following task list:
Remove all EXIF and IPTC tags from all images.
Resize the image to select dimensions.
Modify the brightness or contrast.
Add a watermark.
Save the image in a specified format.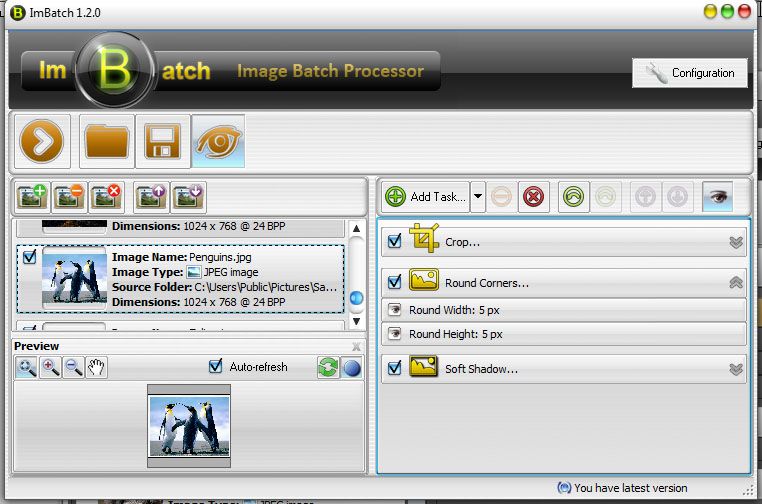 When you group the tasks together, it starts from top to bottom. So, you need to make sure that it's in proper order, for example, the Save task should be at the end, and the resize should come before adding the watermark, I hope you get the idea.
The app also shows you the preview of the outcome of the first task when you add it to the app. Though not as intuitive as the squoosh.app, but the app is great for batch processing.