You may have seen those viral infinite zoom videos that seem to zoom endlessly into an image, revealing finer details with each magnification.
While these videos can sell the illusion of infinite scale, they are actually clever video effects created with AI.
Here's how to make your own infinite zoom videos from still photos.
Watch the Short Video Tutorial
What is the Infinite Zoom Effect?
The infinite zoom effect, also called a fractal zoom, appears to seamlessly zoom in on a static image, uncovering more facets and patterns continuously. In reality, this effect is produced by AI generative algorithms hallucinating artificial details and enhancements.
Each "zoom" is just an AI rendering more image content that doesn't exist in the original. But the effect mesmerizes viewers when well-executed.
Using AI to Create Infinite Zooms
Specialized AI tools can transform photos into infinite zoom videos automatically:
Online AI services like MidJourney use text prompts to generate fractal zoom animations. This requires a paid subscription.
Video editing apps like VideoLeap offer infinite zoom templates. However, some features require paid upgrades.
Creating Infinite zoom video using Mid Journey
If you want to create infinite zoom video using Mid Journey, you will have to use a combination of tools to do that because mid journey will only give you an output of a zoomed out photo.
You will have to do this a couple of times. For example, you can put your picture in Mid Journey's discord server (I hope you know how Midjourney works), with a prompt, now when you get the output, repeat the process, 2 to 3 times.
This way, you will get multiple photos at different zoom levels. You can then import these photos in your favourite video editor, to make them look like as if it is a single file.
If you have no idea how to do that and it's looks quite complex to you. Here is an easier one click solution. Like I said, there are multiple free tools available that will let you do this infinite zoom effect.
While AI-powered mobile apps may have limitations, they provide easy infinite zoom creation without advanced creative skills.
Creating Infinite zoom video using Videoleap
My favourite tool is Videoleap, which is available for both android and iPhone. And it is pretty easy to create this effect on any photo. The only catch is, free version will have a watermark on the output. If you want a watermark free video, you can upgrade to the pro version.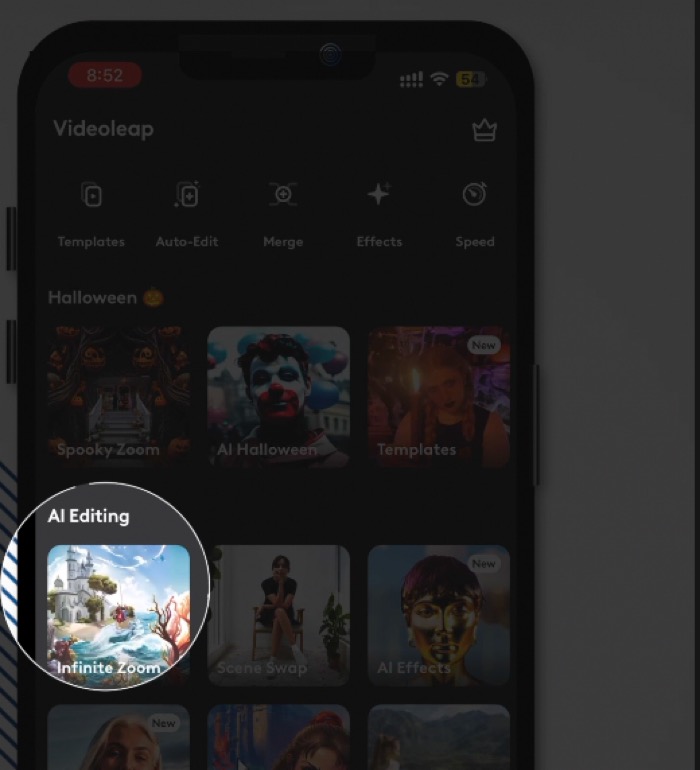 But, if you don't want to spend money, here is how you can use the free version and still be able to remove the watermark, well, technically.
Install the Videoleap app on iPhone, or Android and then open it. You will find plenty of AI features on the start-up page. Select the infinite zoom effect. After that select the photo you want to add effect on.
Tips for Making Compelling Infinite Zooms
Use portrait orientation photos without too much clutter.
Photos with geometric patterns or fractal-like details work best.
Overlay music for added mesmerizing impact.
You will have to wait for up to 60 seconds to get the output. Once you get the output, you can save it on your mobile phone.
this output will actually have a watermark. If you're using the free version so here is how to remove the watermark or actually hide it.
When you are posting it on your story or posting it as a Reel. Add a caption on your video. You can use AI tools like ChatGPT to come up with a creative caption, if you are lazy like me.
Add the caption just wear the watermark is appearing. This will hide the watermark. Genius, isn't it?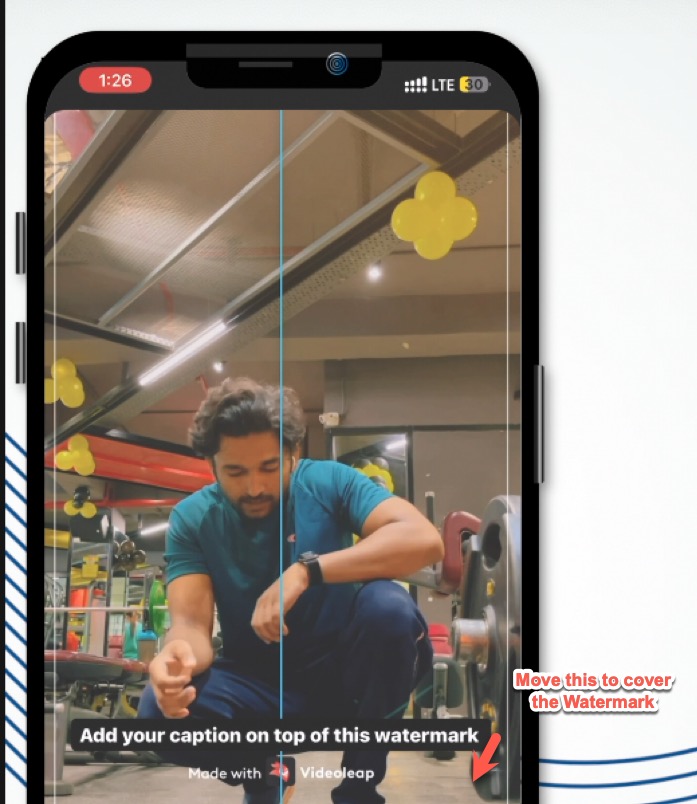 With the power of AI, infinite zoom illusions are now accessible to anyone. Let your viewers get lost exploring an endless vortex hidden within a single static glimpse. Just be sure to credit the AI assistant who brought your imagination to life!