Product mockups are a great way to showcase branded designs. But mockups usually require Photoshop, an expensive and complex program. Thankfully, there are free online tools that make mockup creation easy, even without Photoshop skills.
In this article, we will learn about free tools you can utilize to achieve your design goal.
An Overview of the Mockup Process
Here's an overview of the steps we'll cover to wrap images around objects to make mockups:
Find a suitable product photo and brand assets like logos or text
Use the free web app Photopea to layer and warp images to fit the product contours
Adjust blending so the design integrates realistically with the photo background
Export the Photopea result and polish further in Canva using templates
Optionally leverage AI tools like DALL-E 2 or Microsoft Designer to auto-generate ideas
With this process, anyone can create stunning branded mockups with just a browser and basic photo editing skills.
Watch the Video
Using Photopea to Manipulate and Blend Images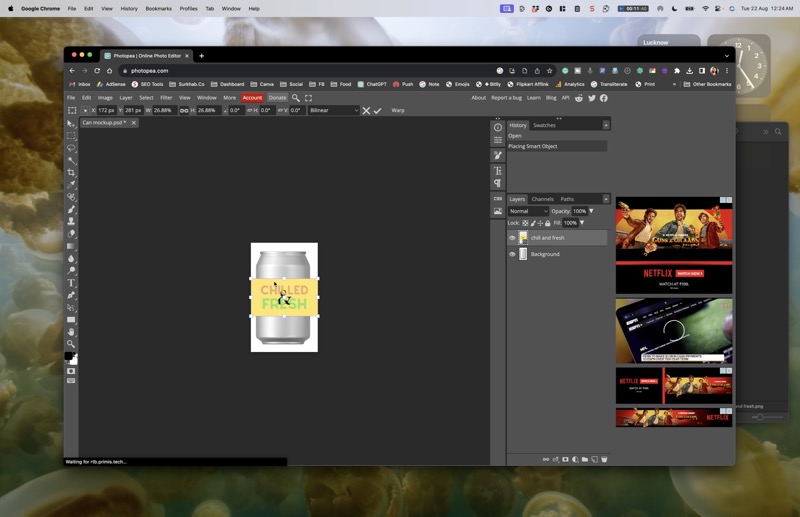 Photopea is a free online image editor with similar tools as Photoshop. First, upload a product photo and your logo or other design.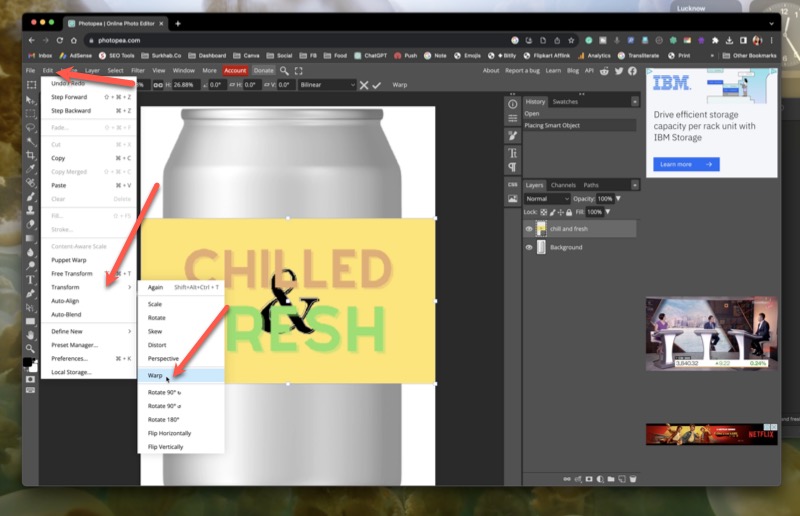 Use the Transform Warp tool to contour the brand image around the product's shape and perspective. For cylinders, warp in an arc shape to match the curvature.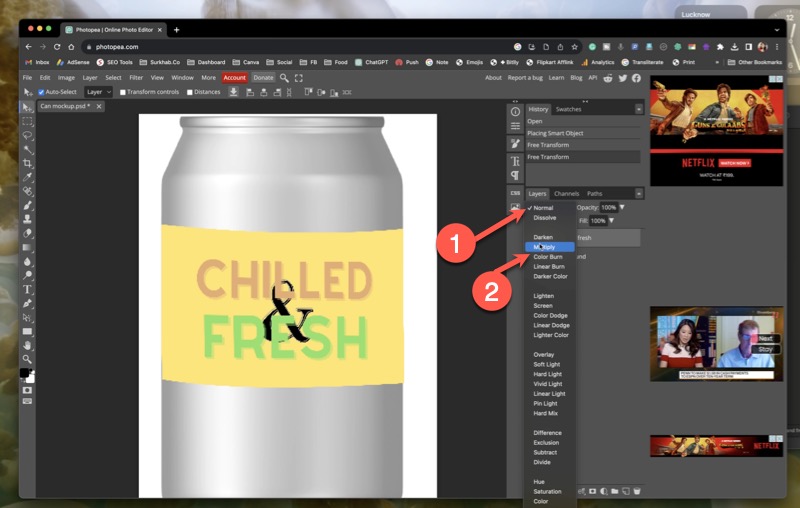 Enable Blending Modes like Multiply to integrate the design into the background. This makes it look natural rather than layered on top.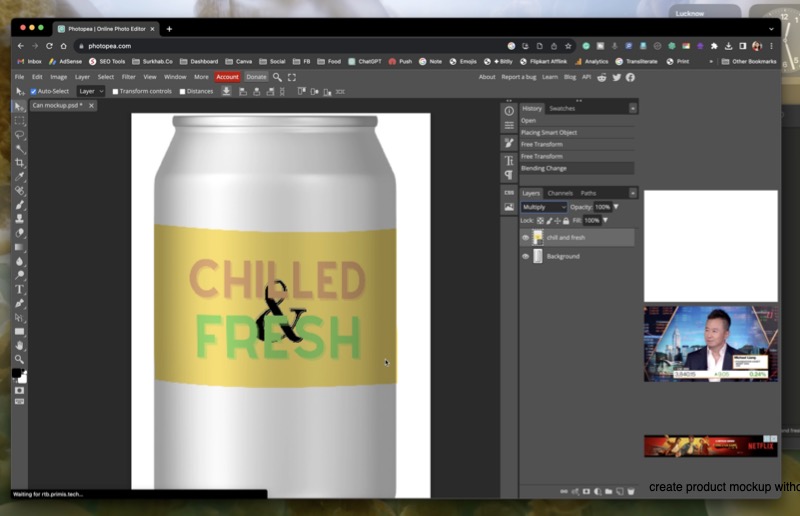 Photopea enables powerful editing without needing to install anything. And it's completely free!
Polishing and Enhancing Mockups in Canva
After saving your Photopea result, import it into the free graphic design platform Canva. Canva has mockup templates to build on your base image.
Enhance by adding backgrounds, textures, animations, text, and other elements. Canva streamlines graphic design with its huge library of content.
Download your polished mockup from Canva. The PNG or JPG result is ready to use for your brand's needs!
AI Assistance for Mockup Inspiration
For fresh ideas, leverage AI tools like Microsoft Designer. Generate new mockup concepts customized to your prompt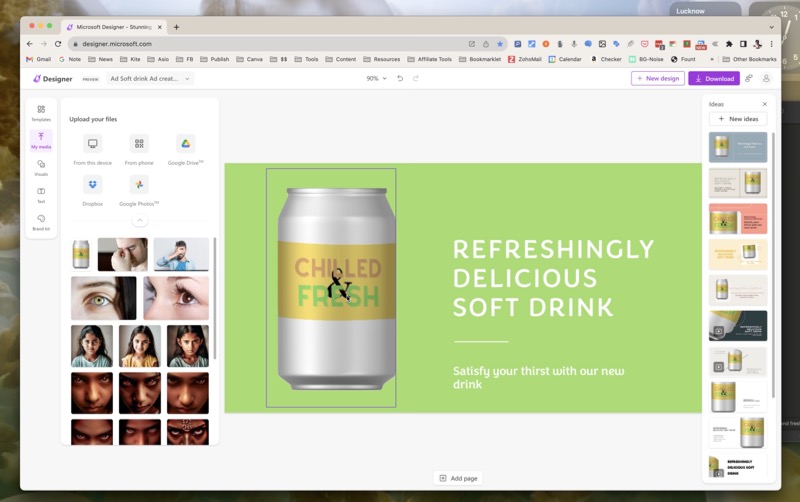 AI capabilities can surpass what humans imagine alone. But for final execution, you still want manual editing control. Use AI for ideation, not final output. I love Microsoft designer because it speeds up the creative process of selecting fonts, color scheme and layout, it gives you tons of options from your image and text inputs.
Flexible Options for All Mockup Needs
With the range of free software available today, stunning mockups are possible without expensive tools like Photoshop.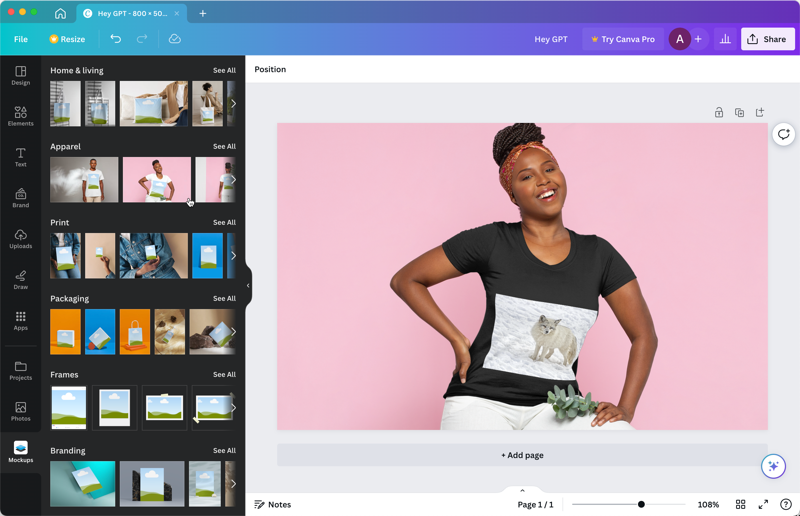 If you feel that Photopea is a little too technical for you, you can try the Mockup options available in Canva. Although the option for Mockup are pretty limited, since canva is a template based tool, where you get template for everything, it's still great for a lot of people who love 'done for you' designs.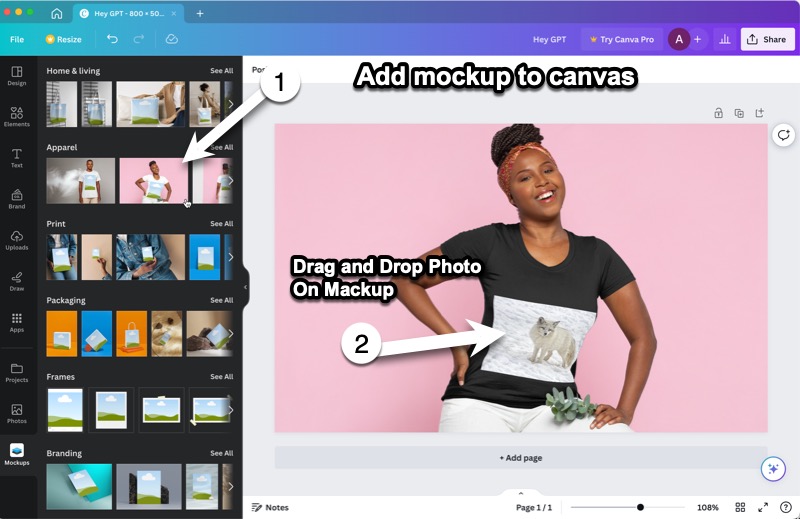 Canva has mockups for showcasing Printables, Frames, Product Packaging, T-Shirt, etc. Plus, it's available under the free plan.