If you have ever owned a Samsung Galaxy smartphones, you might be aware of how feature-rich their smartphones are.
Samsung puts so many features in their Galaxy smartphones that you happen to discover a new feature every day for a very long time.
One of the features that I liked the most was the Edge Panel, which is available in the Galaxy S as well as the Galaxy Note series.
It can take your productivity to the next level by allowing you to access your favorite apps and shortcuts by swiping from the left or right edge of the smartphone.
But again, these are their flagship smartphones which cost more than $1,000.
But thanks to third-party apps, you can get features that are exclusive to high-end smartphones, even in a budget segment smartphone that can be priced under $200.
How to get Samsung Galaxy like Edge Panel on any Android phone?
The app which we will be using to get similar functionality on any smartphone, is called Switfly Switch. The app is available in the Play Store and you can install it for free.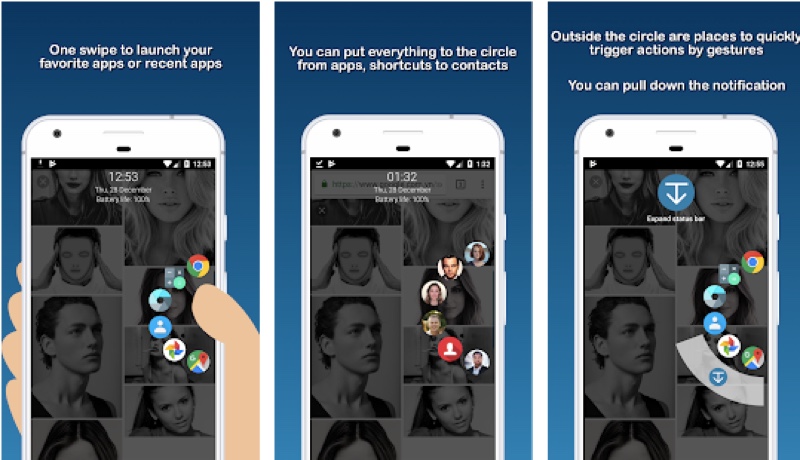 Check out this video to see the app in action
How to install Swiftly Switch on any Android Smartphone
The installation process is pretty easy, you can follow the link below to install it from the Play Store.
Once it is installed, you need to open it and give it required permissions.
Such as it would ask you to allow it to draw apps, you can give the permission by following the instructions.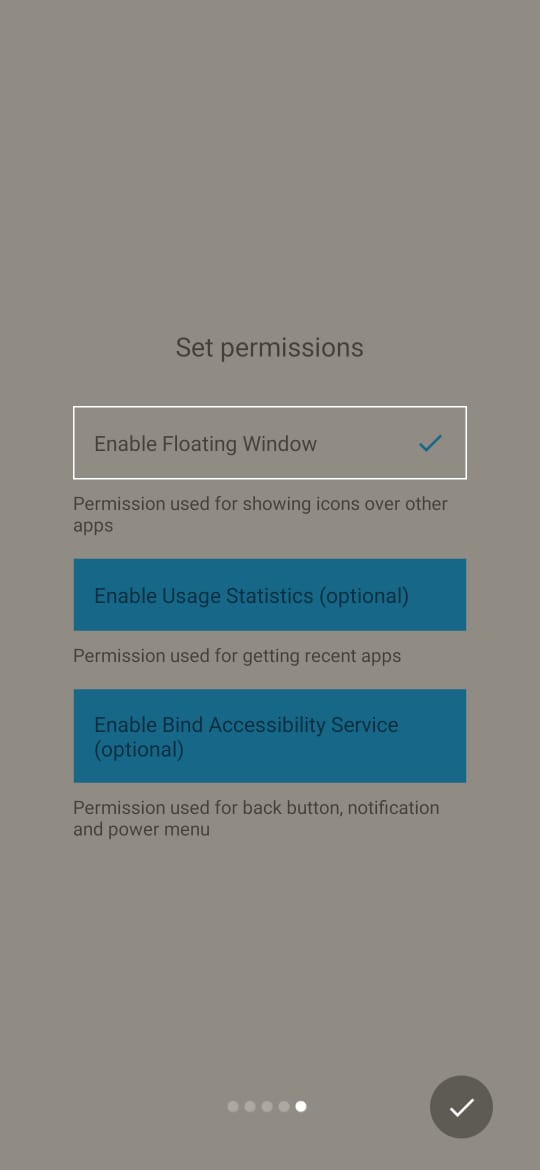 The Other permission it would need are optional, such as allowing it to give access to the Usage Statistics.
Once you have given the app the required permissions, you can select the apps and actions you want to appear in the Edge Panel.
Although it is not exactly like the Edge Pedanel in Samsung Galaxy smartphones, I find it better because all the apps are shown in a circular form, which is easy for the thumb to reach every icon.
Apart from selecting the apps or actions you want to appear you, can also select the number of icons you want to show such as 6 would be ideal.
And you will also be able to adjust the Edge Panel to appear on either left or right-hand side, and whether it should appear on top or at the bottom area.
Does it consume the extra battery of a smartphone?
Every app you install on your smartphone and every app that you use would consume some amount of battery and this holds true for this app as well.
In order for this app to keep working, there is a Persistent Notification that would appear in the notification pane all the time, and it cannot be cleared by swiping.
You can disable notifications for this particular App (follow the link to know the process) so that it does not appear in the notification area at all but still runs in the background all the time.
Tips for being more productive with Swiftly Switch
I have been using and they swiftly switch app for the last few days, and I assume that you too would be using it for the productivity purpose.
So let me give you a few tips so that you can boost your productivity with this app.
Keep your Homescreen Clean
You can add the most frequently used apps to this app, and keep your home screen clean.
You can also add actions that you perform on a regular basis, such as,
Copy text in Instagram
I have installed a Universal Copy app on my phone and have added its action to the Swiftly switch app.
The Universal copy app allows you to copy text from apps where copying is not allowed, such as Instagram. It is a pretty useful app.
Hide important apps from strangers while still having quick access to them
Similarly, you can put your most frequently used apps that you do not want anybody else to see (Gallery app, or WhatsApp maybe?) on your home screen.
The Swiftly switch app makes sure that no one sees it by still giving you access with just a swipe.
Don't get the pro version
There is a Pro version of this app also available which can unlock the second edge also.
Apart from that, it gives you more customization options and also allows you to add custom icons.
But I feel the free version is good enough as there are no ads that would appear every now and then. But hey, you now know how to disable Ad notifications on your Android phone.