Finally, FAU-G, which stands for Fearless and United Guards mobile game is launched in India on 26th of January.
The app got more than 5 million downloads on the Google Play Store on the first day of its launch. The reason for its popularity is also because of the the ban on PUBG mobile in India which came several months ago along with 118 other Chinese Apps that were banned due to the national security concerns and the ongoing trade war between India and China.
How different is the game from pubg mobile?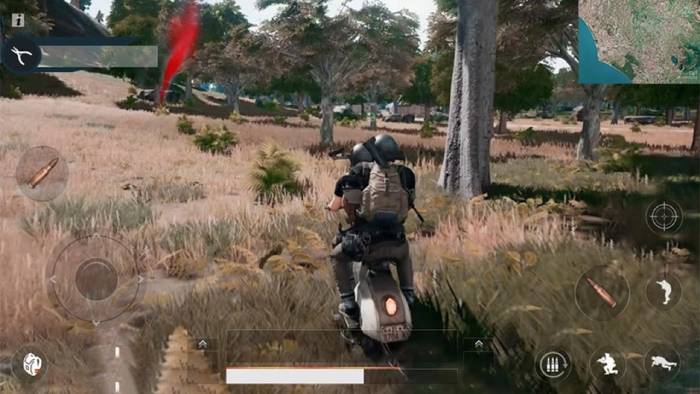 The game is definitely riding on the patriotic sentiments and has definitely got the attention of PUBG mobile users in India. But, the FAU-G game if compared with the PUBG mobile is still in early stages right now it can be said that it is pretty basic.
The Fauji game offers three modes, "Tales from the Galwan Valley", "Team Deathmatch", and "Free for all"
Only "Tales from girlfriend Valley out of three modes are available to the user and that 2 in single player mode the other two modes will be coming soon however there is no timeline mentioned.
Unlike PUBG Mobile, where users had choice of picking locations from map, the Fauji game is set in Galwan Valley when you select the mode where the recent clashes between India and China took place.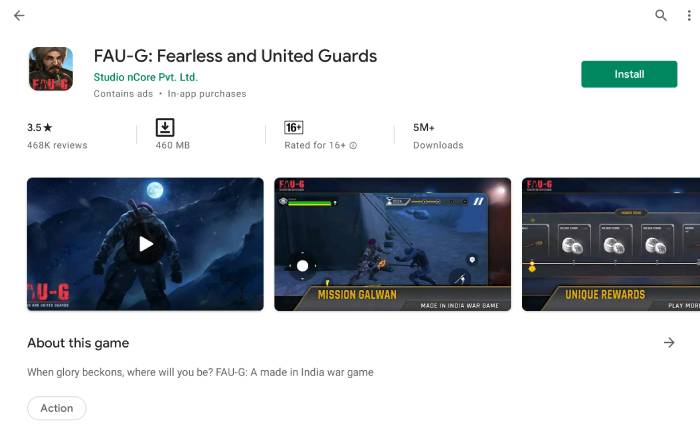 Even though the game has officially launched and is available to download on Play Store. It is going to take a few more months for all the future is to be completed and available to the users.
Meanwhile for PUBG lovers it's only the 'Free Fire' game which is pretty close to the PUBG mobile game.
But no game was able to match the popularity of the pubg mobile and its fans in India are still waiting for the official relaunch of the game.