If you are a Business Professional whose majority of time goes in front of a Computer, and in that time, you spend most of it inside Gmail, then this article is probably for you.
Because in this post, I am listing out some interesting Gmail extensions for Chrome Browser that will make you more efficient in handling your emails in Gmail.
Checker Plus for Gmail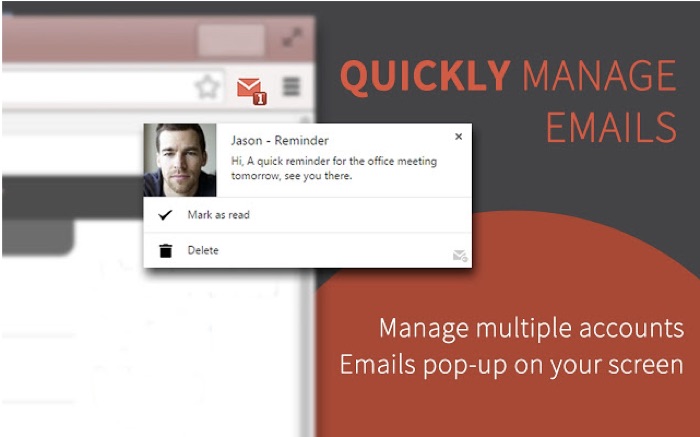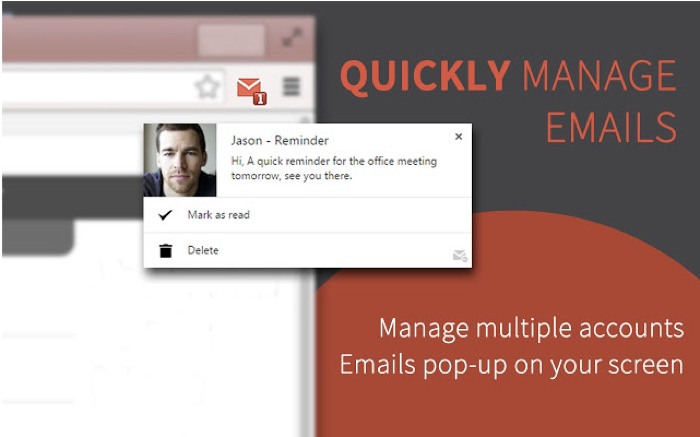 Checker Plus for Gmail is a must-have Chrome extension for Gmail users, it makes your Chrome browser your email client, giving you the ability to Check emails, mark them as reading and even reply them directly without even opening your Gmail account.
For me, it means one tab less opened, which happens when I am waiting for that important email in the morning.
You can set sound alerts when there is a new email.
Mail Track for Gmail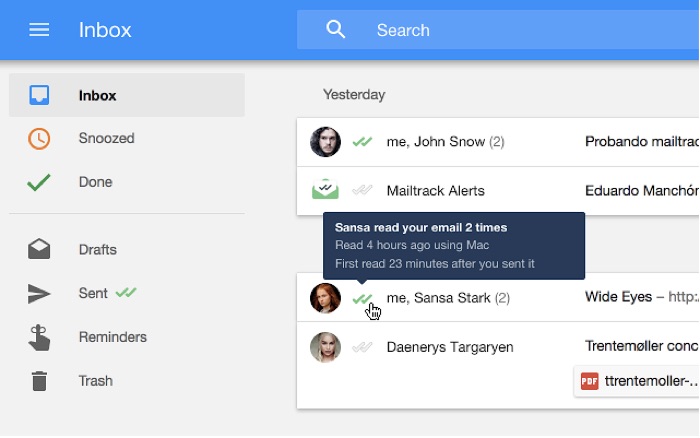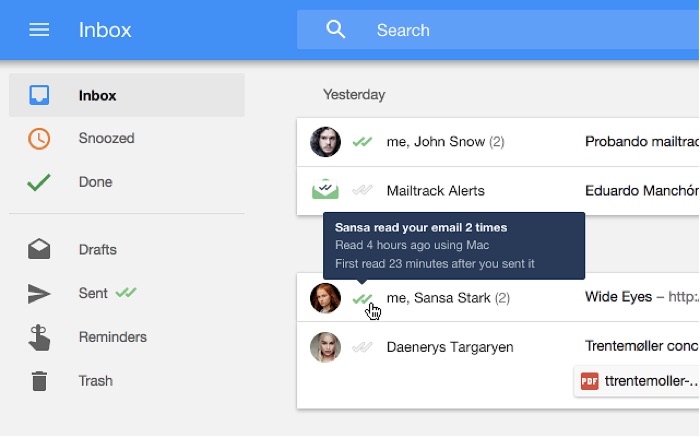 It's like the Read Receipts for WhatsApp, the read receipt feature in WhatsApp let's you know when your message has been read.
The Mail Track for Gmail does exactly that, it adds a double tick on the emails you've sent to someone and they've opened it.
It's quite useful for email outreach when you sent a couple of emails and want to know who has opened the emails so that you can send emails again to the people who did not open the first email.
Whatever the use case maybe it's awesome to have this feature using this chrome extension.
Right Inbox for Gmail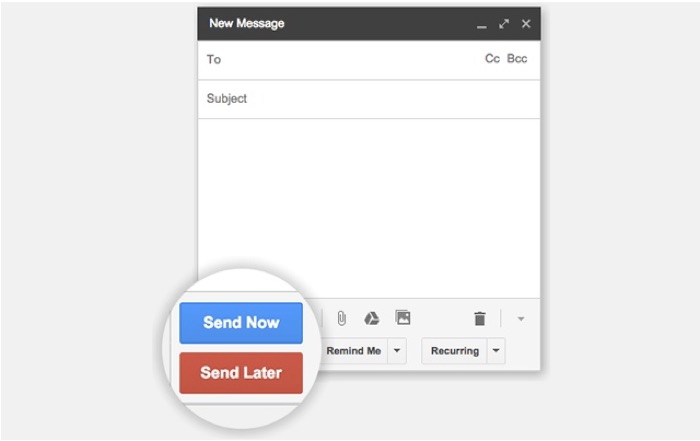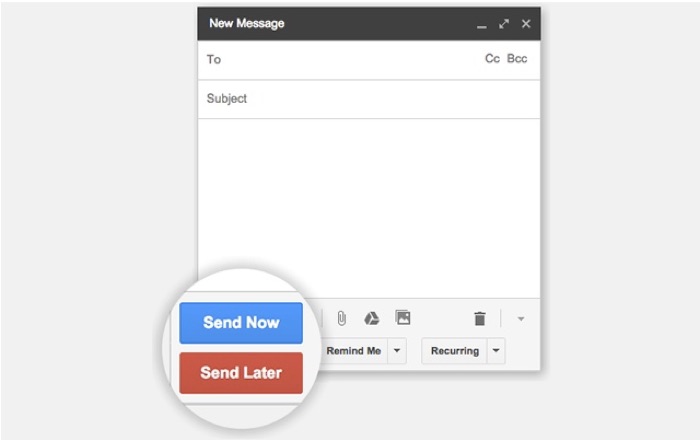 Right Inbox for Gmail is the Inbox done right, the functionalities it adds is amazing, You can schedule your emails, to be sent at a particular time, add notes ot particular emails and resent emails.
Full Contact for Gmail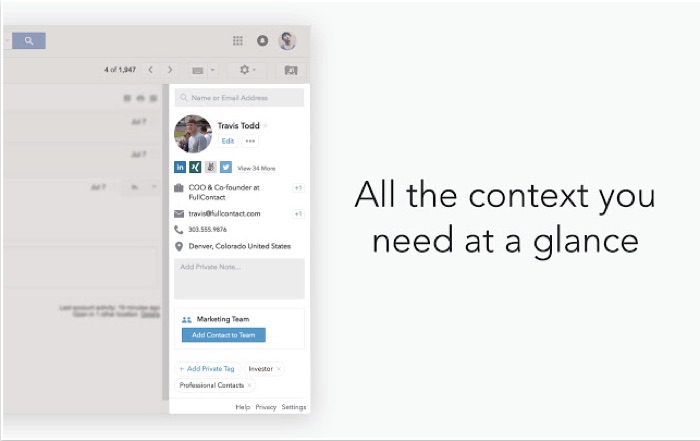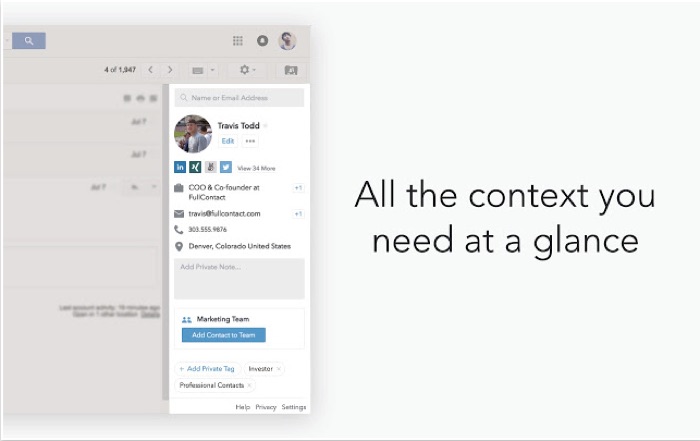 When you receive an email from someone, there is only the Name and the Email address you know of that person, what this Extension does is, gives you more information about the perform by showing their Social Profiles.
You can know all the details you want to know right inside your Gmail, which is turly a time saver thing.
Prior to this extension, I had to go to particular Social Sites and find information about the person being that email, it took some of my time, which tool helps me save that time. Hope it saves yours as well.
Predefined Email Templates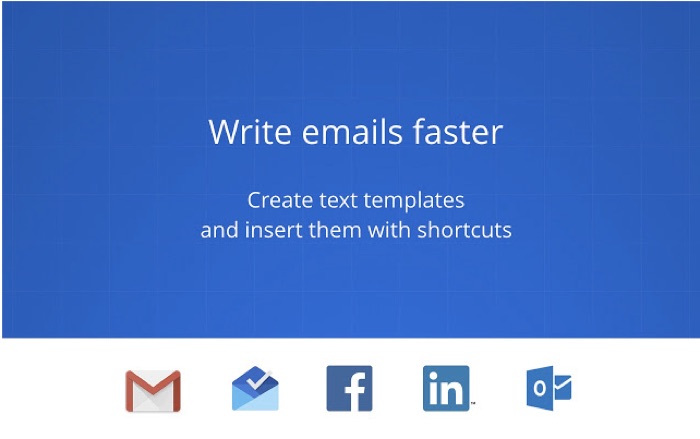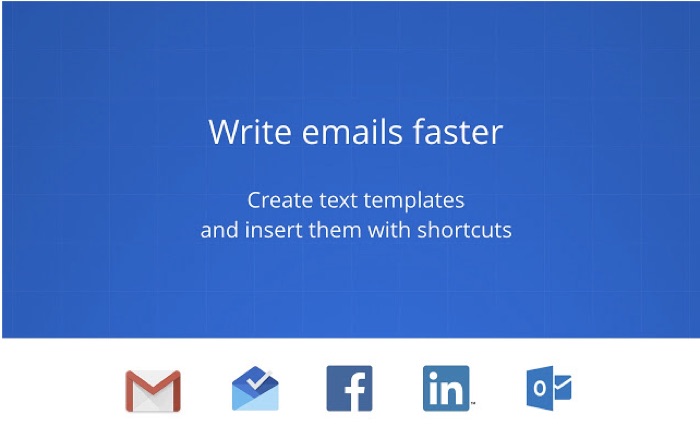 Gorgias Templates is an extension with predefined text emails that can be used over and over again and make you reply faster.
If your work requires you to reply to emails that are similar in nature, you can use this extension to save yourself from typing our similar queries.
For example, I get emails asking me to try our their app/service and I have to reply them manually, I can use predefined messages and send them by making minor edits to them, it is still going to save some time.
PowerBox for Gmail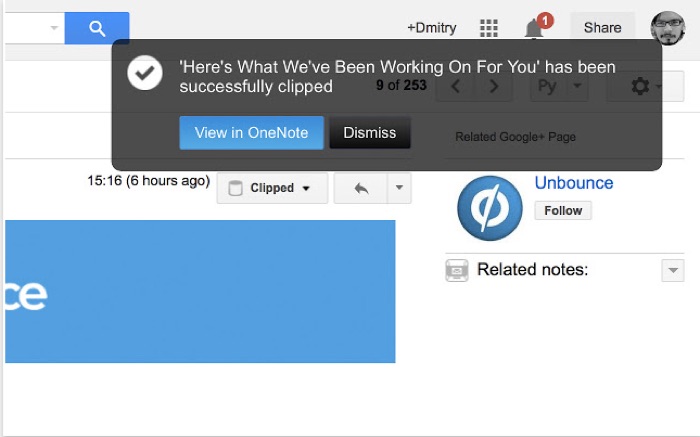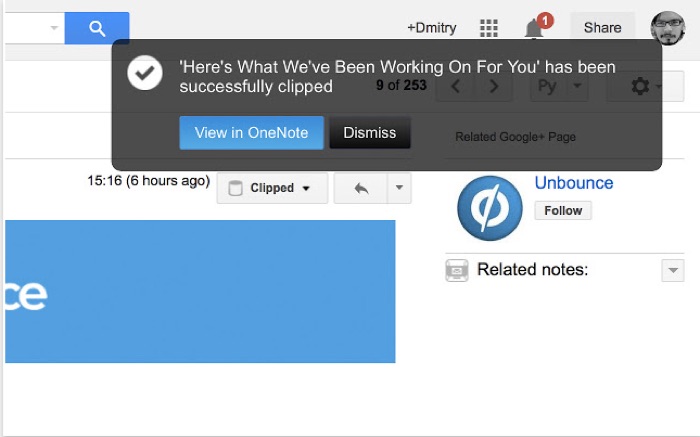 If you use services like Evernote, OneNote or Dropbox this Gmail extension is extremely useful for you.
With tonnes of emails coming your way, the important one seems to be lost, or become tough to find. With this extension, you can add your emails to one of these services along with the attachments if there is any,
And then you can add notes to it or do whatever you want in Evernote, OneNote or Dropbox as long as you get your work done.
Drag: To-Do & Task List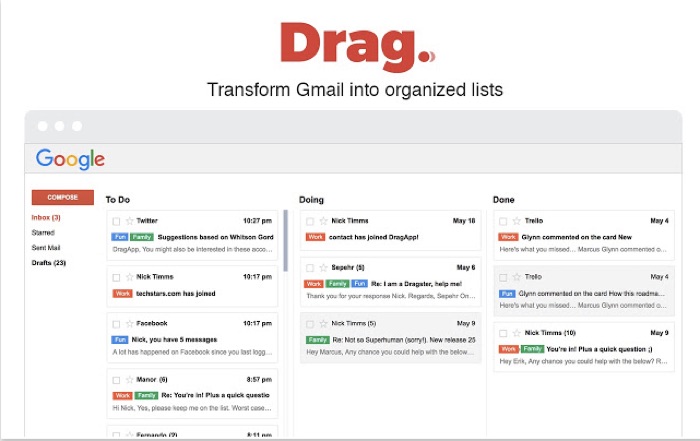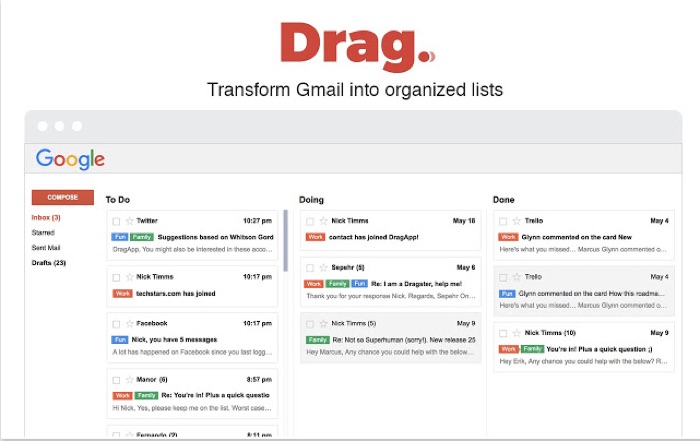 Drag is another amazing Gmail extension that turns it into a To-Do and Task list manager. You manage your emails in a visual manner.
If you use Trello you might be familiar with the concept of boards, Drag brings the same concept to Gmail and helps you manage your emails efficiently.
Drag gives you three boards you can drag your emails to, The Boards are Doing, To-Do & Done (you can add more or edit the current ones).
The objective is to help you visually know which emails need you attention and which don't
So, these were some amazing Chrome extensions for Gmail which will help you manage your emails faster so that you can save some time to do other things that matter. Keep reading techtippr.com for more.