Here is a cool tip for people who work on their laptops and want to be productive at the same time.
Video is everywhere. And it is a better medium to gain information about something. Be it a video on Youtube, or a video embedded on a website here is an easy way to pop that video out of the website and let it float on the top of every window opened on your laptop so that you can continue doing something else while watching the video.
Usually, get my work done when I can it my laptop with my 4k monitor so that I have an extra screen to work. But when I am using only my laptop, I am limited to the full HD screen only.
I do it all the time, sometimes I watch a Netflix Show which does not require 100% of my attention, I can use this PiP Chrome extension which will Pop-out the video so that I can casually browse other websites.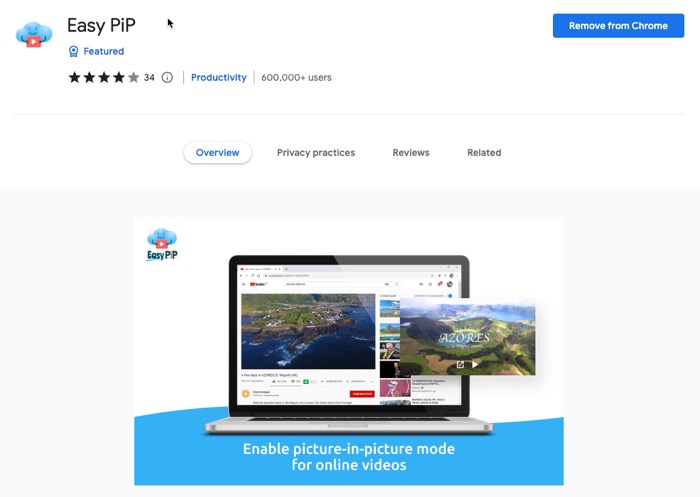 It's a pretty cool Google Chrome extension that automatically gets added to my google Chrome whenever I add it to a new computer and log in using my google credentials.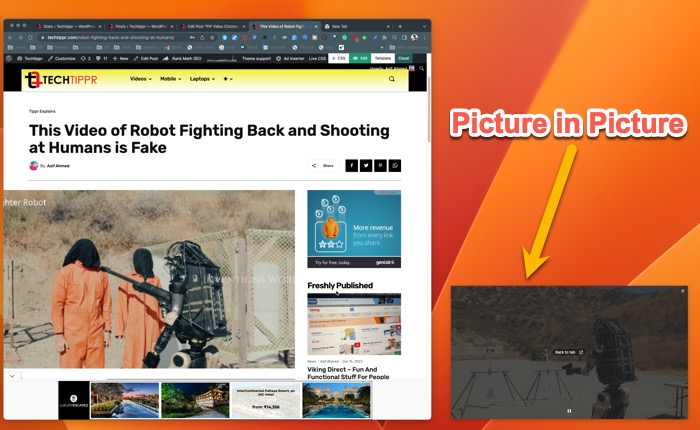 The good part about this Chrome extension is that it also works on websites where the video is embedded, either why are YouTube or any other source. For example, there are a lot of videos on our website as well.
And you can use the Chrome extension to pop that out and let it float so that you can continue watching our tutorial, or any other information video while browsing other tabs.
I have been using it for the last few years and anyone in my friend circle sees this in action on my computer and gets excited.
And now you also know how you can Pop-out any video from any website so that it floats on top of every window on your computer.
If you want to only pop-out videos from YouTube, you can install the Chrome extension called Enhancer for YouTube which has many other features to actually enhance your YouTube experience.
Enhancer for a Youtube Chrome extension will add a bunch of extra buttons below every YouTube video. These extra buttons let you control different aspects of your video.

One button will make it play in the loop, which is quite useful when you are listening to songs, or meditation sounds (rain sounds or ocean sounds etc), and you want it to play on a loop.
There is a button which will focus more on the video player and will darken everything else on the YouTube website.
The Enhancer for the YouTube Chrome extension also has a feature to easily change the speed of the video player, or maybe take a screenshot, to create a meme out of it, or your use case would be anything.
And like I said, it also has the option to Pop-out the YouTube video in a floating window. And fortunately, this window wants to stay on top of every other window. So maybe this will not work in your favour if you do not have extra screen real estate.
The Easy PiP Chrome extension makes more sense when you are screen space is limited and you want to multitask.