When Apple launched AirPods in 2016, it was obvious right then, that we would be seeing a lot of earbud based wireless earphones in near future.
Fast forward to 2018 and the market is already flooded with such earphones.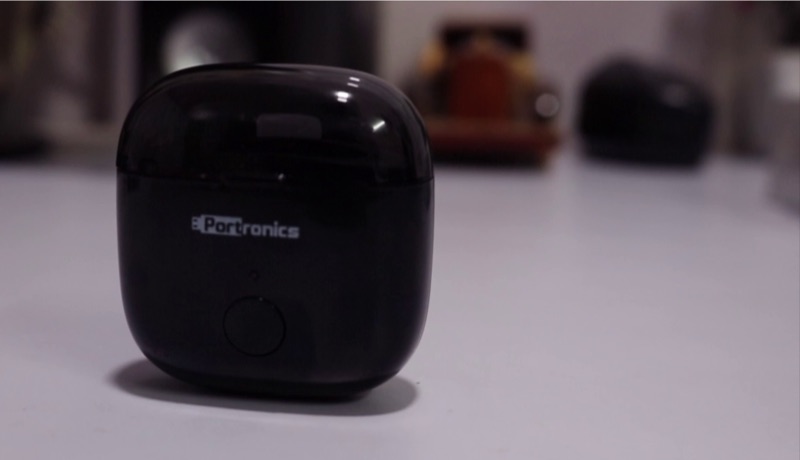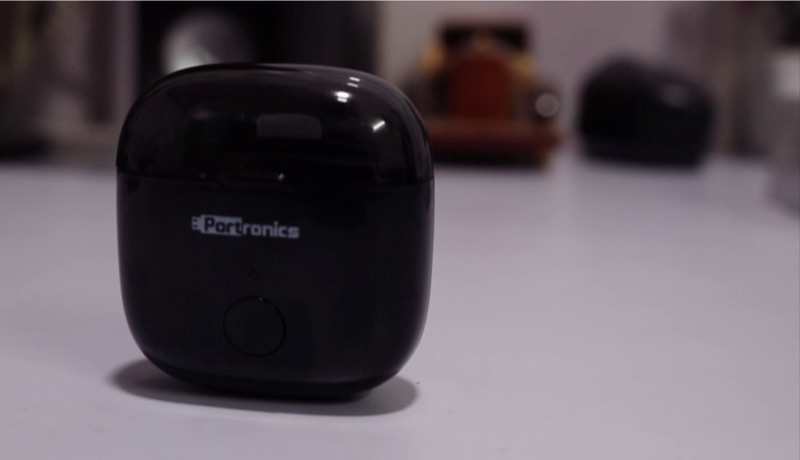 Since I am a tech blogger, I happen to keep its tab on the latest technology available but I am also not an impulsive buyer, so I usually avoid buying stuff that I don't need.
But, come on, these Bluetooth earbuds are now available under Rs 1000, which is even lesser than $20. So I thought I might try one of them and see how it is.
So I bought the Portronics POR-920 Harmonics Talky II, it seemed quite nice to me since it was being sold with the Charging Pod, which charges the Earbuds two-three times more, which means more battery life.
What's in the box
Starting from the beginning, the packaging is quite nice and looks decent. Opening the box, you get the Charging Pod along with the single Earpiece Bluetooth earbud.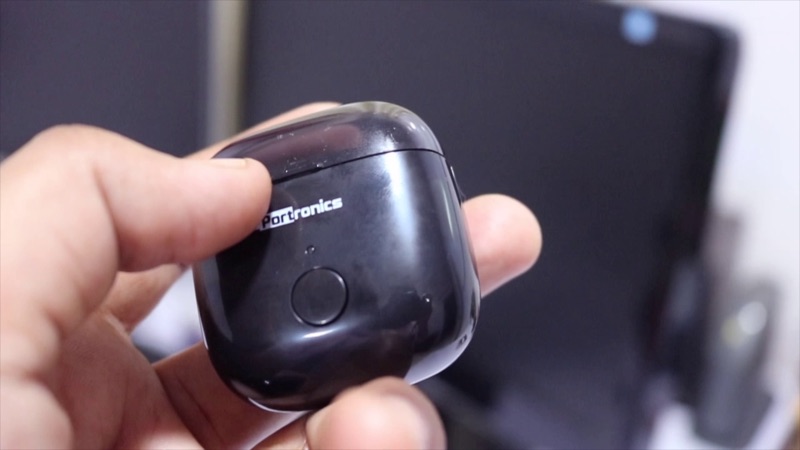 There is some booklet underneath, along with a short micro USB cable which you can use to charge the charging pod of the Bluetooth earbud. You also get a few extra buds of different sizes so that you can choose according to your ear hole.
The build quality and the look and feel of the Portronics Bluetooth Earbud.
The quality of both the Bluetooth earbuds and the charging pod are decent. The charging pod has got a magnet so when you slide in the Bluetooth earbuds, it fits in nicely.
The closing top of the charging pod feels a like cheap plastic, and I suppose it would require extra care so that it does not break.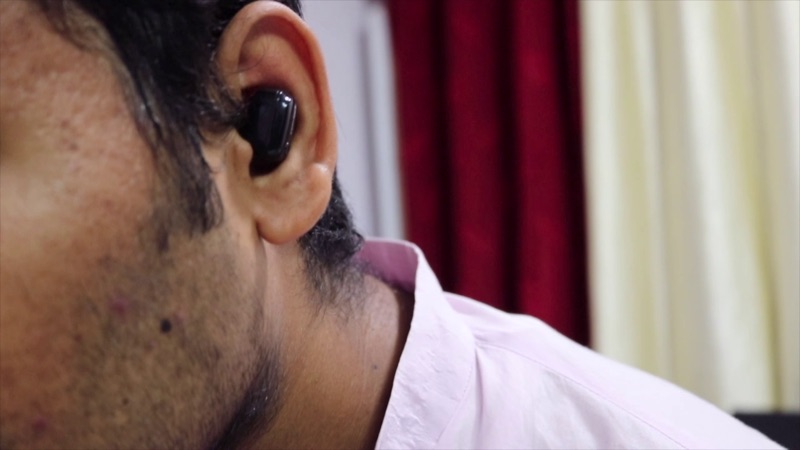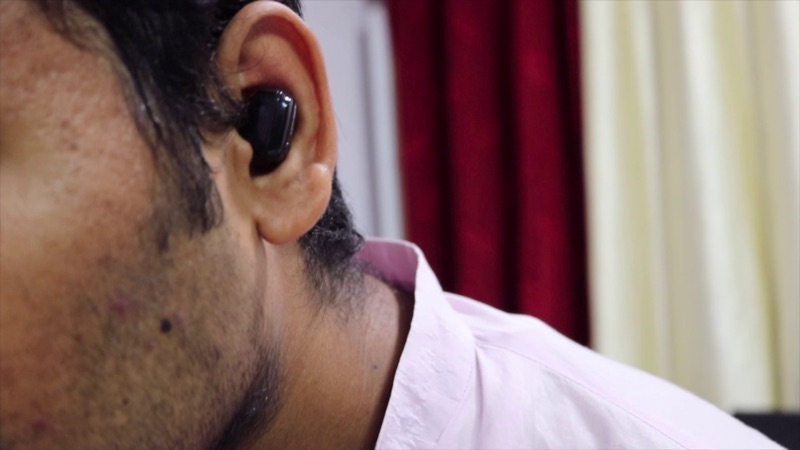 The Portronics Bluetooth earbud is very lightweight at just 4 grams and is smaller than a One rupee coin at just 18 mm in length.
It fits in nicely into the ears and doesn't feel like anything heavy on the ear. I wore it for a couple of hours in my ears and I didn't really feel uncomfortable at any moment.
I did make a few phone calls during which I had to switch it between the ears because I felt it was getting a bit warm, I am talking about 20 to 25 minutes of the call.
Anyway, this also depends on the sensitivity of a person but if you have to take longer calls then you can do with changing it between the ears from time to time Since it fits in both the ears nicely.
What's the battery time of the charging time
The Portronics Bluetooth earbud came with 90% charge when I first switched it on, So, I started using it right out of the box, it gave me around 4 hours of uses time, including an hour of calling and maybe two hours of music play (which also includes some casual video watching on YouTube).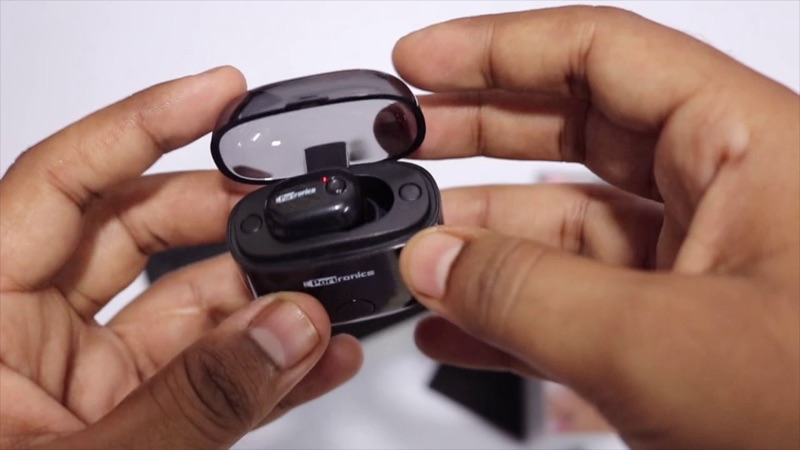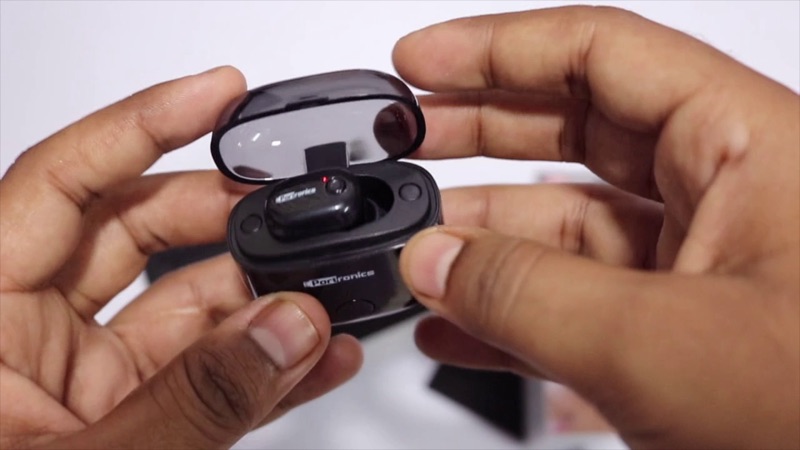 It seems pretty good considering it has 60mAh of battery that can be fully charged in around 2 hours. Since I was using it on and off, I think it can easily last for a day if it remains connected to the smartphone via Bluetooth.
The Bluetooth version 4.2 Technology has to play a part in not draining the battery too fast.
Since this Bluetooth earbud comes with its own Charging Pod, which has its own 200mAh battery that can be charged in around 3 hours and can charge the Bluetooth earbud 2 to 3 times.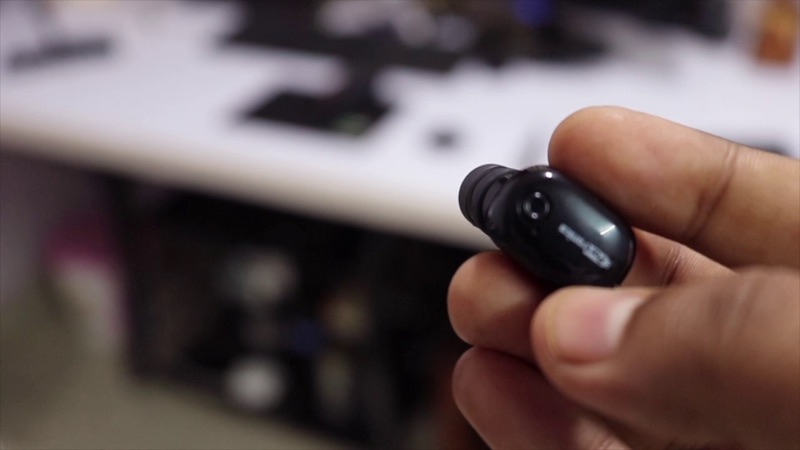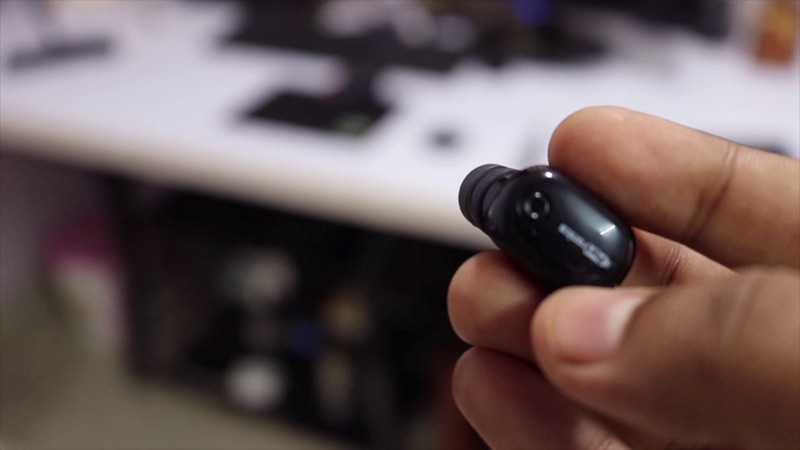 This is a single earpiece Bluetooth earbud that is available for Rs 1349 on Amazon India. Even though there are a handful of single Bluetooth earbuds available under Rs 1000. This is the only one that comes with its own charging Pod.
So by spending an extra Rs 350, you get hey Bluetooth earbud that can give you around 4 hours x 3 = 12 hours of usage time.
How to connect the Bluetooth earbuds to the smartphone.
There is a single button on the Bluetooth earbud that you need to press and hold for a few seconds (7 to 8 seconds) which will turn on the discovery mode, and the LED light on the Bluetooth earbuds starts blinking red and blue.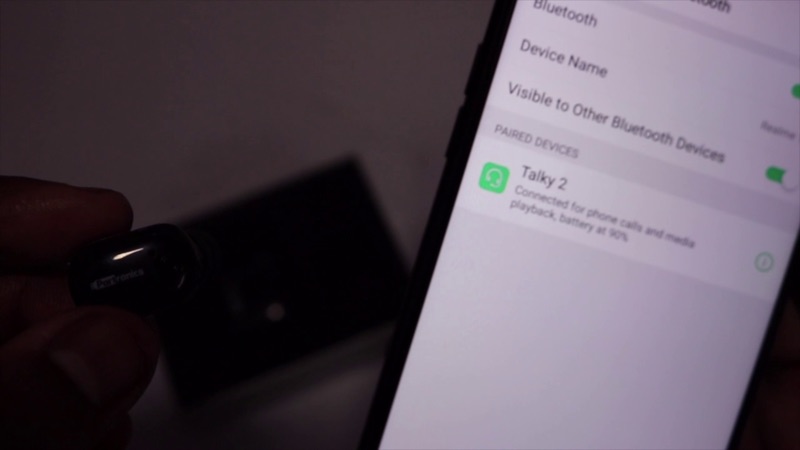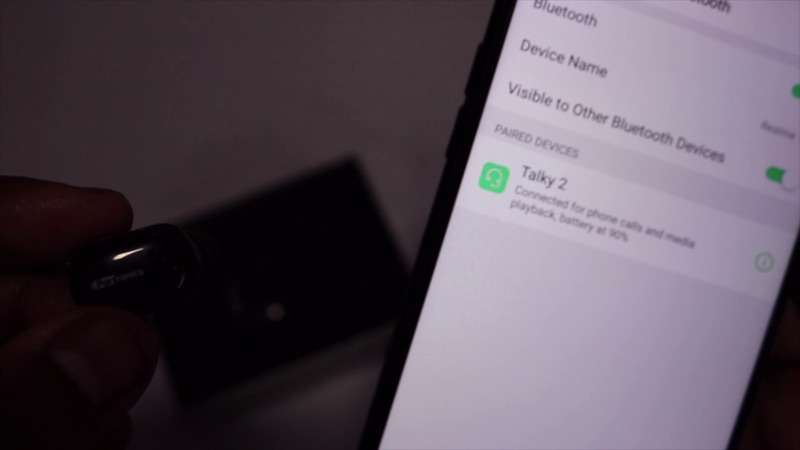 You can then turn on the Bluetooth on your smartphone and start searching for Bluetooth named Talky 2.
Tap on it and Pair the device, keep the Bluetooth earbud is in your ears, you will be able to hear the voice notification saying that the device has been connected.
Once you have paired it with your smartphone, connecting it the next time would take less than a second, all you have to do is turn on your smartphones Bluetooth.
The single button is a multi-purpose button so you can use it for answering or ending the calls in a single press.
You can long press on the button to redial the most recently dialed number, and if you want to turn the Bluetooth earbuds keep the button pressed a few more seconds.
A word about the quality of speakers and the mic.
I have taken a few calls, some shorter some longer and somebody longer, but I did not notice any kind of lag at my end I also confirm that the same from the receiver's end.
The only thing is that if you want to make longer calls, actually 3 hours is the longest time this Bluetooth earbud can give you but you may have to change between years every half an hour also, at least it is what happened to me.
In short, there isn't really for any problem with making calls using this Bluetooth earbud.
Now, talking about listening to music on it, I am not sure how many people there are, who would listen to music and actually enjoy it on a single ear.
I think if you are a music freak and want to enjoy music, you should go for a stereo headset for both the ears.
This single Bluetooth earbud is adequate for casual YouTube and Facebook video browsing, which you do casually, while hanging out with your friends and family, and you want to keep one ear unoccupied, so that you can stay in their conversations, and listen to them along with listening to the audio of your casuals YouTube, or Facebook videos.
I have found myself using earphones on a single ear, and there are many others I know who do the same. So this single piece earbud does the job well.
In fact, it is a perfect solution for such a use case as you do not have to worry about finding earphones, it just stays inside your ear.
It Does not support Google assistant
And here comes the part of this review when I talk about the thing that bothers me. It does not support Google assistant.
I am a Google assistance user, and I really heavily on it, ok not heavily, but I love talking to my Google assistant.
When I use a wired headset with my smartphone I can activate Google Assistant with a single button press ask the question, can get a reply from Google Assistant without even touching my smartphone.
Assuming that this Bluetooth earbud would support Google Assistant, I was already imagining myself as some gizmo from a sci-fi movie who stays connected to a digital assistant and keeps interacting in the middle of a rescue scene of a daring mission.
Ok, maybe I have gotten too hopeful, but it really would have been cool to tap the single button of this single Bluetooth earbud and ask a question you Google assistant when the phone is actually kept somewhere in the room, or maybe charging in another room.
So, no support for Google assistant is my only complaint about this single piece Bluetooth earbud from Portronics that is available for Rs 1349 on Amazon India.
Watch the Video Review
And there are a couple of them, the single earpiece Bluetooth earbuds, available on Amazon India under Rs 1000, and they all are quite similar in design. Take a look yourself.