WhatsApp has been rolling out new and exciting features on most every other day thank you didn't know it already please new features first make their way to the beta version of WhatsApp.
What is WhatsApp Beta Version?
Before rolling out a new feature to WhatsApp, the make it available the beta version. The beta version itself name that it is in the testing phase and might have some bugs.
But WhatsApp to makes the beta version available on the website so that users can download it and install in the phone enjoy the new feature that comes with a disclaimer that it is a beta version is it face some bugs.
This is not only helpful to the users who want to try the new feature but also for the developers who find the usage patterns when more people start using it.
Finding more bugs means they can fix them before rolling the feature out to the Global app.
It is not just WhatsApp but is a common practice among all the utility apps offer a beta version.
In fact, it is also available in the Play Store itself, where you can become a beta tester so that the beta version of the app is available as a normal update of the app.
You can check out this article if you want to be the first to enjoy the new features that WhatsApp rolls out.
How to Download the WhatsApp Beta APK file
If you do not want to join as a beta tester on Play Store you can still download latest beta version of WhatsApp, you can download the APK file from this page.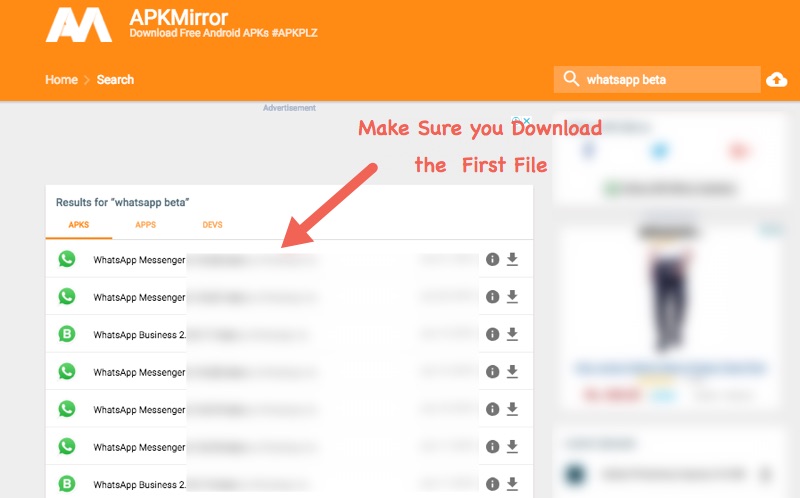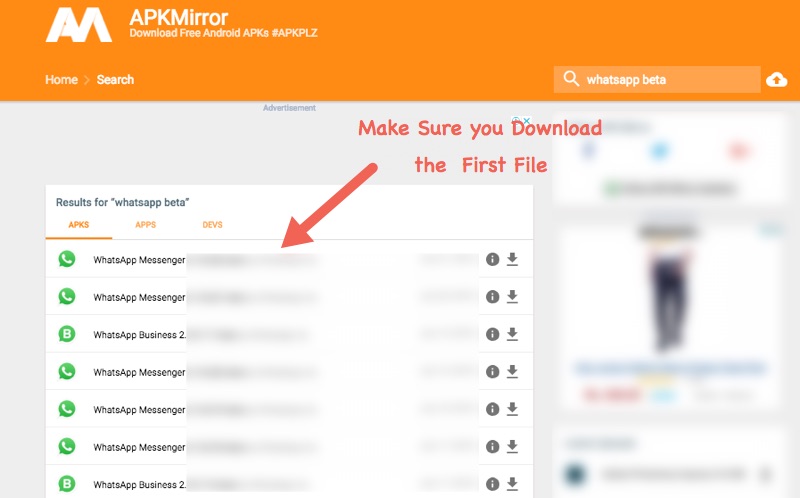 APKMirror keeps the database of all the APK Files for all the popular apps. It is actually a search page on APKMirror. Make sure you click on the first result and download the latest WhatsApp Beta APK Download file.