Facebook, instagrams Parent company has revealed a new feature that is coming to Instagram, which will let anyone upload videos on Instagram that are longer than 1 minutes. In fact, users can upload an hour long videos on the platform.
The app would be getting a dedicated section, it's called IGTV (which stands for Instagram TV).
The company made this announcement in a blog post where it mentioned that more people are consuming video content on their mobile phones rather than the TV.
And on mobile content, they have access to videos uploaded by anyone, not just professionals.
"Younger audiences are spending more time with amateur content creators and less time with professionals,"
What does this mean for creators?
If you talk about creators you want to monetize their content, they have got only one option and that is YouTube. 1 billion users.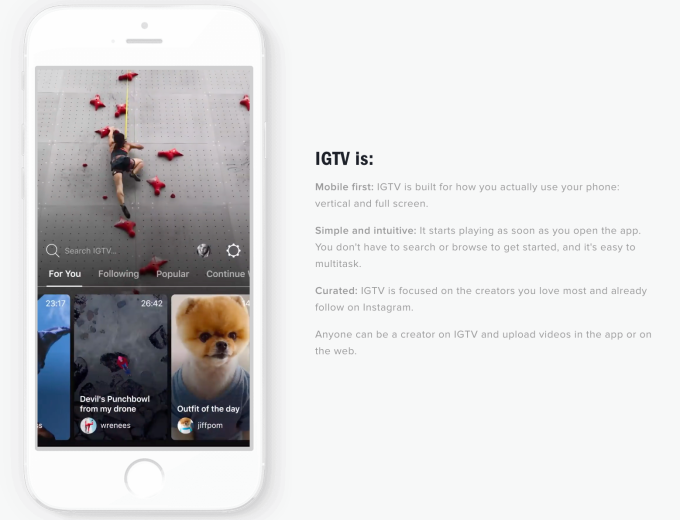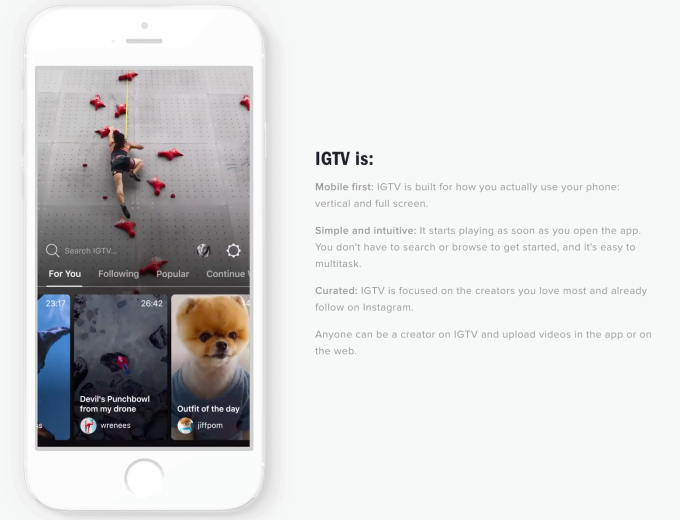 And another app that has got 1 billion users is Instagram. So with this feature of being able to post longer videos on the platform, creators will have access to another billion people browsing content on their smartphones.
Instagram does not plan to pay creators initially, neither does it have any kind of monetization options, but it will eventually be introduced once this new feature gets enough traction.
So the creators who have already got their Instagram profiles and have got some kind of following, they can benefit from this feature by posting their long-form content on Instagram.
The videos will be vertical on IGTV
The vertical format (or the 9:16 aspect ratio video format) has already been made popular by several apps. People are already uploading vertical videos in their stories on Instagram.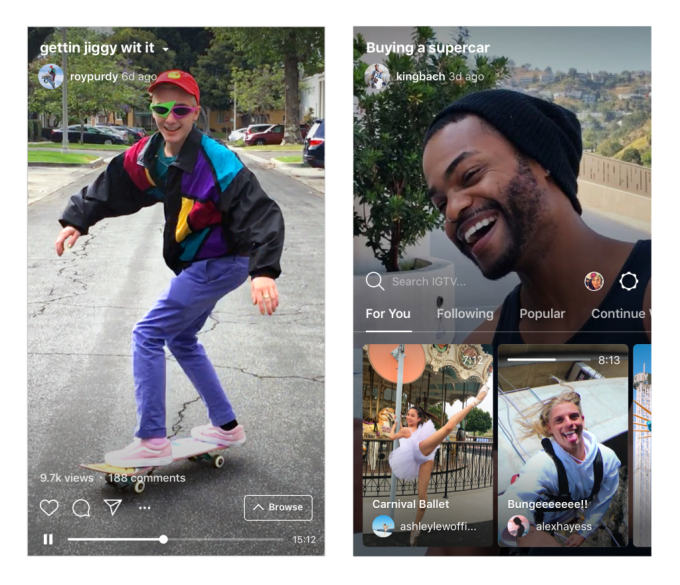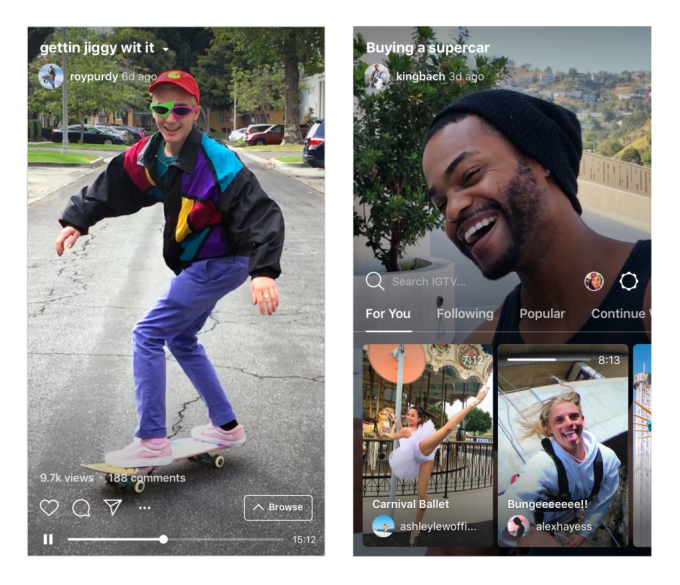 Even Snapchat, which has been the inspiration for Instagram for a lot of its features, has been showing vertical videos everywhere.
There would be a standalone app for IGTV which will bring some editing tools for the creators who want to create long-form content in vertical video format.
And since it is a mobile first feature, Instagram is expecting the content being shot on the smartphone and being edited on it as well.
How different it is from YouTube for creators
Now a lot of websites have already started tagging IGTV as a suitable YouTube competitor, there is still a long way to go before we can even say that.
The first difference is the aspect ratio format, people are more comfortable watching a video in landscape mode by tilting their smartphones if it is a longer video. However, YouTube has also added support for vertical video formats and now the YouTube app can adapt to vertical the video format.
One area where Instagram is certainly going to have an edge over YouTube is the ability to edit the video and post directly from the smartphone.
If you take a look at the stories features, there are a lot of editing tools available to make stories look good. If the IGTV is able to offer some really nice tools, it will be easier to produce longer videos on LG TV in comparison to YouTube.
Why IGTV could be a worthy YouTube competitor
Nothing much to talk about here, but I would like to share a bit of observation I have made in the last few years.
Tech companies have been copying features from each other. If Instagram stole stories feature from Snapchat, YouTube has also been testing a similar feature for it creators.
YouTube has also been trying to make their platform a social networking platform by allowing you to add contacts to share videos with.
Instagram has already got all these things but YouTube is craving for right now, it is a social networking site where people are comfortable following people they don't know.
The Instagram sits comfortably between Facebook and YouTube, being a platform to share photos and videos in a newsfeed-like homepage.
Having said that, no one can really predict the future. There have been the company is trying to make another social networking site like Facebook but failed,
There have been other companies trying to make another video sharing site like YouTube but failed.
We now have one company trying to be another and only time will tell