Instagram limits clickable links to only User Bio, for security reasons and to avoid spam. Surprisingly, Youtube has also followed suit, and stopped clickable links for Youtube Shorts.
Anyway, let's get back to the topic.
You may come across non-clickable links in captions or comments that you want to access. Thankfully, here's a clever workaround to open these links from Instagram posts.
Watch this Short Video
The Problem with Non-Clickable Links
When scrolling through Instagram, you'll likely see posts with links in the image description or comments. But tapping these links does nothing – they aren't clickable or tappable.
Instagram disables links outside of bios to prevent spam and phishing attempts. But this also blocks users from accessing useful links that appear in posts.
The @mention trick used to open profiles from captions also doesn't work for links. So iPhone owners need another solution to access non-clickable Instagram links.
Using Screenshots to Open Links
Here's the trick: take a screenshot of the post containing the link, then open the link from the screenshot.
For iPhone Users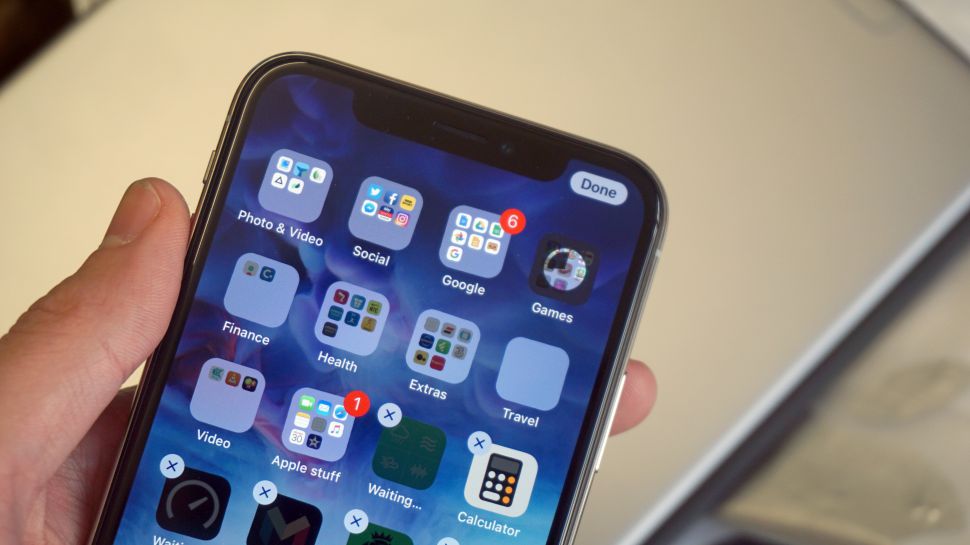 On iPhone, take a screenshot of the Instagram post with the non-clickable link visible. Crop the screenshot so only the link is shown.
Open the screenshot in your Photos app. Press and hold the link shown in the screenshot. A menu will appear with the option to "Copy Text from Image".
Tap this option. The link text will be extracted and copied. Now when you paste it into Notes or Messages, the link will be clickable.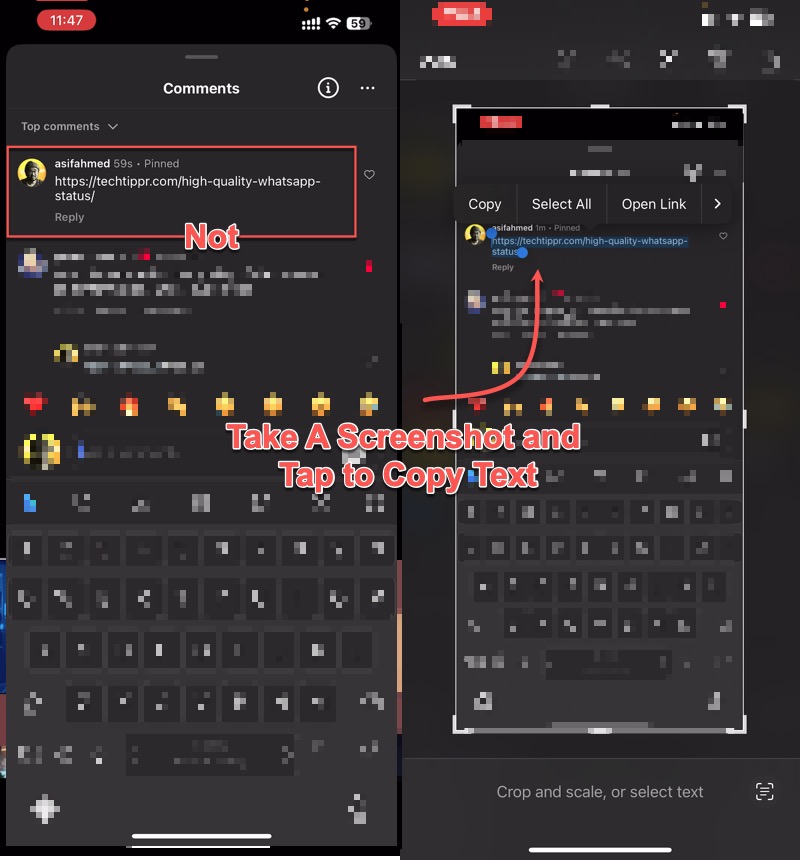 This handy workaround is powered by a new iOS 16 feature that recognizes text in screenshots and makes it selectable.
So iPhone users on iOS 16 or later can easily convert non-clickable Instagram links into accessible, clickable links. It takes just a few taps.
While not an ideal system, it provides temporary access until Instagram hopefully implements clickable captions to match their feed links. In the meantime, leverage your iPhone's OCR screenshot power to open unclickable Instagram links!
For Android Users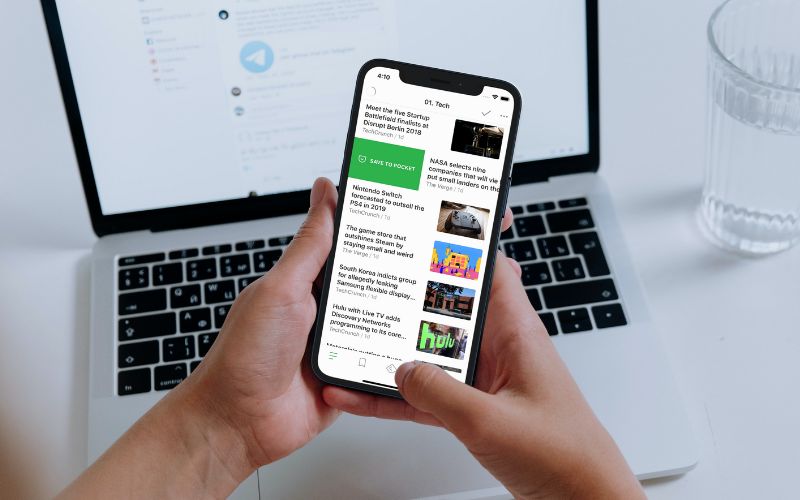 Android mobile phone also office similar functionality. It has got a feature called Google Lense, which is also integrated in Google Photos. So the process of taking the screenshot would be similar to that of iPhone.
Once you have taken the screenshot open it in Google Photos, then tap on the google lens icon appearing at the bottom bar of Google Photos app. This will use android ocr technology to find out elements in the screenshot. And you will be able to highlight and copy the text, including the hyperlink.
When you have copied the link, you can open your mobile browser and paste the link in the address part to access the link.