Instagram stories have become quite popular in the last few years more than 500 million instagram users on a daily basis. Instagram Stories are a popular way for people to share their lives with the world. They're ephemeral, meaning they disappear after 24 hours, so users can post more candid and spontaneous content.
If you're not friends with someone on Instagram, you can still watch their Stories by going to their profile and clicking on the "Stories" tab. However, if you don't want them to know that you're watching, there are a few ways to do it.
Watch the Video
In this article, we'll show you how to watch Instagram Stories online, without being seen.
How Popular Are Instagram Stories?
Instagram Stories are incredibly popular. In fact, more than 500 million people use Instagram Stories every day. That's a lot of people sharing a lot of content!
Stories are a great way to stay up-to-date on what your friends are doing, and they can also be a great way to market your business. If you're not already using Instagram Stories, I encourage you to give them a try.
How do Instagram Stories work?
Instagram Stories are a feature on the popular social media platform, Instagram, that allows users to share temporary photos and videos with their followers. These stories appear at the top of the main feed and vanish after 24 hours. this lifts off the pressure to share perfect content, and this very fact has increased the frequency of story upload by millions of users. 
Users can also add various effects, filters, and text to enhance their stories. Due to their short duration, Instagram Stories are perfect for capturing and sharing moments that might not warrant a permanent post on the feed.
They offer a quick and engaging way to give followers a glimpse into one's daily life, current activities, or behind-the-scenes moments. With the ability to combine photos and videos, Instagram Stories provide users with a versatile tool for creative storytelling and self-expression. 
While users can see who has viewed their story, there is no native option to view stories anonymously. However, there are third-party Instagram story viewer apps available that claim to let users watch stories without notifying the user whose story they are viewing. 
How long are Instagram Stories?
In terms of length, Instagram Stories used to be 15 seconds long for videos when it was launched and can consist of multiple photos or videos in a single story, but the recent update has removed this limitation and now users can post stories that are 16 seconds or less.
Users are also able to select longer videos from the photo gallery, and trim the 60 second part they want to post on the stories. 
However, if you share any other content for example, if you want to share a particular Reel (reels can be as long as 90 seconds), only the 15 second part will be posted on the stories. 
Easy Method of Watch Instagram Stories and Highlights Anonymously?
 Yes, it is possible to view Instagram stories anonymously. There are various methods available that allow users to view Instagram stories without leaving any traces. One option is to use third-party apps or websites that offer the feature of viewing Instagram stories anonymously without registration and completely free. Here is the list of some third party web apps.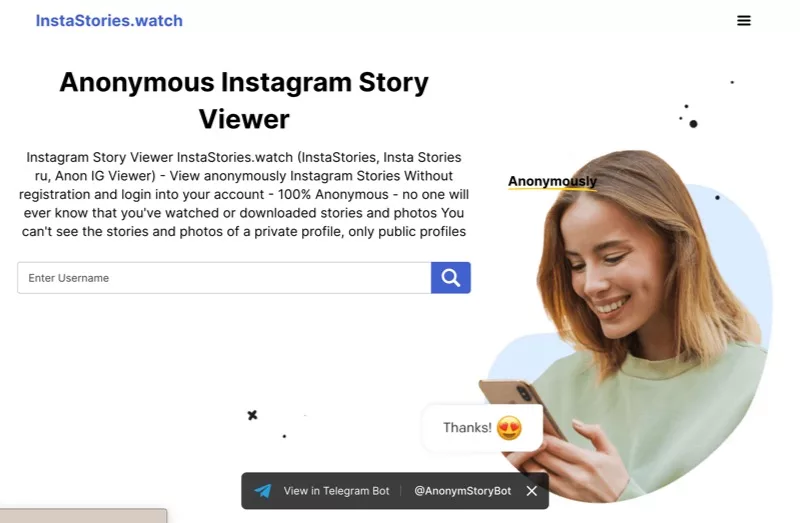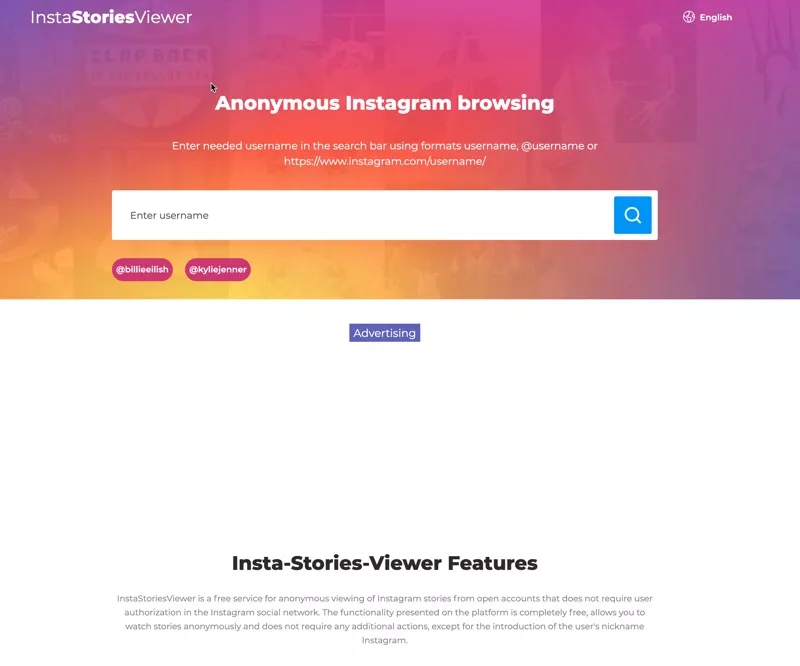 These platforms serve as anonymous Instagram story viewers, allowing users to watch stories without the account owner knowing.
However, it is worth mentioning that using third-party apps may pose some security risks and violate Instagram's terms of service, potentially leading to account suspension.
Alternate Method to Watch Instagram Stories and Highlights Online
Here's a completely anonymous method to watch stories anonymously is by using the "Ghost mode" feature on the unofficial Instagram apps is Insta Gold. Enabling this mode allows users to view stories without appearing on the viewers' list. Apart from the feature of viewing Instagram stories online, the Insta Gold app offers many features like the ability to download Instagram Reels or Stories. 
However, it is against the Instagram policy to use any such app and using these type of apps bring suspension to your account as these apps are not affiliated with Instagram. 

Use Insta Gold To View Instagram Stories Anonymously
These are actually moderate APKs, that has been modified to add more features that are absent in the official apps and since these are APK, it can be installed on android mobile phones only. These type of applications are not available for iPhone since there is no straightforward option to side load apps on iPhone, unless you have Jailbroken it. 
How to Download Instagram Story?
As as mentioned in the section 'Easy Method of Watch Instagram Stories Anonymously?' Almost every app lets you view and download Instagram stories anonymously, and the best part of using a Web App is that it can be opened on both android and iPhone.
You can use Google Chrome browser on your android mobile phone or iPhone and open any of the web app, type the user name of the instagram profile you want to download the Instagram story, on the next page, you will see all the Instagram stories posted by that person followed by the option to download the stories on your mobile phone. Check out this step-by-step tutorial to download Instagram stories online.
Frequently Asked Questions (FAQs)
Can anyone see my stories on instagram?
If your Instagram account is private, only the people who get approved by you as a follower will be able to view your stories, not even these apps. 
How to download private instagram stories online?
Currently, there is no option to download content from Instagram stories from private profiles, unless you are approved by that private account as a follower. 
Do instagram stories have to be live?
No, Insta Stories don't have to be like, you can post photos videos from your photo gallery. 
How long are instagram stories available?
As of now, the Instagram stories are available for 24 hours from the time they are posted. For example, if you posted a story on your Instagram profile at 6 PM today, it will be available to view till 6 PM, the next day. 
Do instagram stories last longer now?
As of July 2023, Instagram stories are only available for 24 hours from from the time they are posted, although, if you have enabled the option to archive your stories, you will be able to access all your stories you posted in the past by going to archive. 
Is it legal to use Stories to browse Instagram anonymously?
Currently, there is no rule which prohibits users to anonymous viewing. 
Is an Instagram account necessary to watch someone else's profile?
The web apps I mentioned in this article, do not require you to login using your Instagram profile and you can watch any public profile by opening instagram.com in your browser.
How to Make Creative Instagram stories with ease.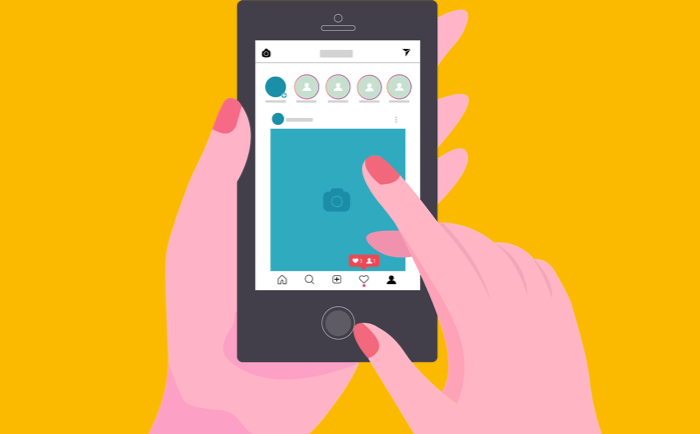 Creating multiple page Stories is simple and user-friendly, with intuitive controls that allow for easy navigation and editing. The ability to make multiple page Instagram Stories has revolutionized the way we share our lives, making it easier than ever to tell our stories in a captivating and engaging manner.
The Instagram official app has native features to create interesting stories, but if it is not sufficient for you, here are some third-party apps that can help you make creative Instagram stories. Check out this article.