Ever wanted to run Android on your PC? I guess we are on the same boat, with a few million others. We all want to experience that shit .
Remix OS brings Android to Desktop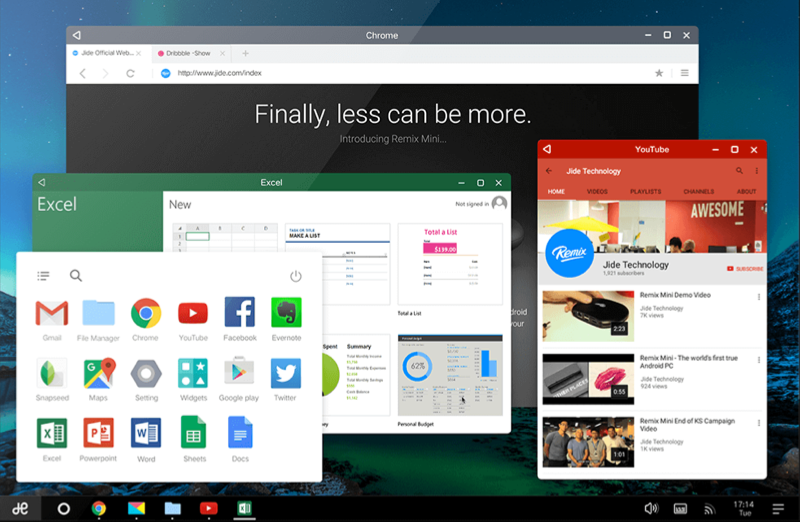 Android is the most popular OS in the world, it started with powering Smartphones, then Tablet PCs, now it powers TVs, Watches, Cars and maybe one day, it will power a coffee maker too.
But what about the Computers? the Real Computers. Well, this is why Remix OS was born.
Can a Mobile OS really let you get your work done? This has been the question from a long, really long time..
And people who think it can, have written a lot about their experiences of using the iOS on iPads and using them as their Primary Computer.
Even I have done that when I tried using iPad mini as the primary device, but nobody really talks about Android that way.
For a lot of people, it's just a half-baked and cluttered Mobile Operating system that's just good enough for using on Mobile Phones.
And perhaps, even Google doesn't want you to think that way, because, for people who want to do something like this with a lightweight and free OS, they've got the Chrome OS, which powers their Chromebooks which never really picked up by the mainstream consumers.
So, Can Android be used as a full-fledged OS on a Desktop?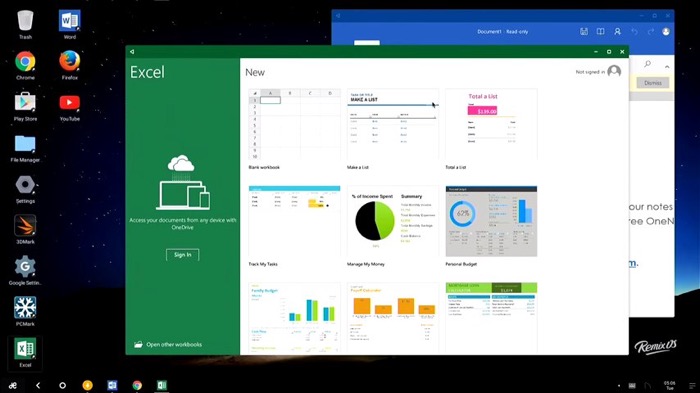 I've actually seen a few netbooks (remember those cheap, small 10-inchish netbooks) running on Android. But I'm not sure how would anyone get the Android OS on their Laptops and PCs (real Computers).
Remix OS 2.0 is the solution for getting Android OS on Desktops. Remix OS, quite obviously, is built on the Android OS, making it more flexible which can make more sense when running on a PC.
It takes Multitasking to the next lever as you can run multiple apps in different windows, all at the same time. There is a Taskbar (App Drawer) which gives it a feel of s Desktop OS. There is notifications, File manager, ability to use Keyboard & Mouse.
Google Play has all the apps you would want, to get your stuff done, It has the Google Office Suite, Microsoft Office Suite, and many other apps to choose for accessing or creating office files. Though you have to install the apps from a third party website like APK Mirror
How to run Remix OS on Desktop
Those who interested in trying this new OS, Jide Technology, the developers of Remix OS share a disclaimer which reads something like this ➞
Disclaimer: RemixOS 2.0 is the initial version and is intended for developers and early adopters who don't mind a bug or two. Android was designed for touchscreens and as there isn't a touchscreen on most PCs, we want you to be aware that apps may perform differently. We're asking for developers and testers to help us optimize Remix OS for Android PCs.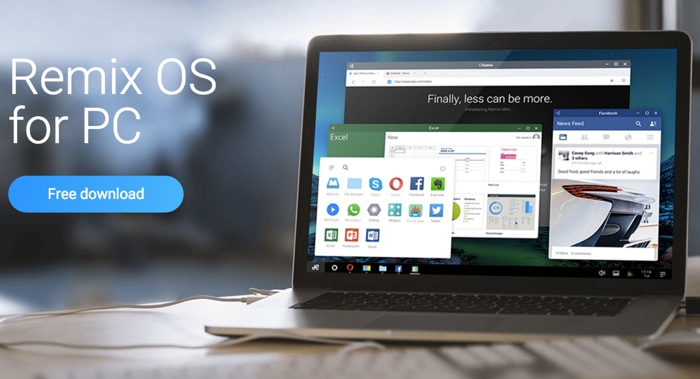 First, you need to download the installer package (Around 700MB) on your PC
The Remix OS runs on a USB Stick, So get a USB Stick with 8GB (or more) space on it. To get a smoother experience of the OS, the USB should have 20MB/s write speed (the USB 3.0 ones). Slower ones will also do the job, but you might get a few errors here and there, plus slower to load.
Remix OS can run only on Computers that powered by AMD or Intel Processors. Netbooks (or Chromebooks) with ARM Processors won't be able to run Remix OS.
Your Computer must be able to boot from a USB, which is usually available in mostly all the Computers coming these days, if your PC it bought 2010 onwards, you're good.
The installer Package will also have the RemixOS USB Tool (a .exe file) which will let you make a bootable USB Stick with Remix OS on it.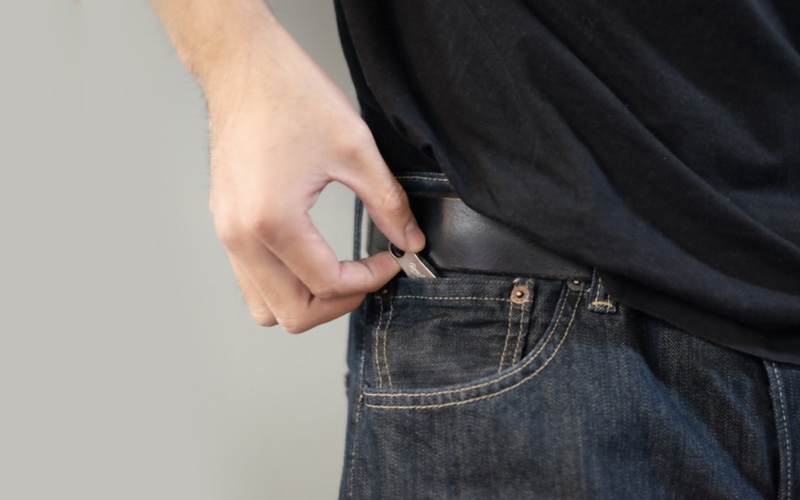 Once you make a Bootable USB with RemixOS, you can start using the RemixOS on any computer that will let you boot from USB. It runs pretty much like a Live CD (like the Linux).
At the time of the Boot, Remix OS has two options ➞
Guest Mode where no data will be saved after the sessions. You start a fresh every time you plug your USB stick in a PC.
Resident Mode works a bit more like a personal computer where your data is saved so that you can continue using it the next time.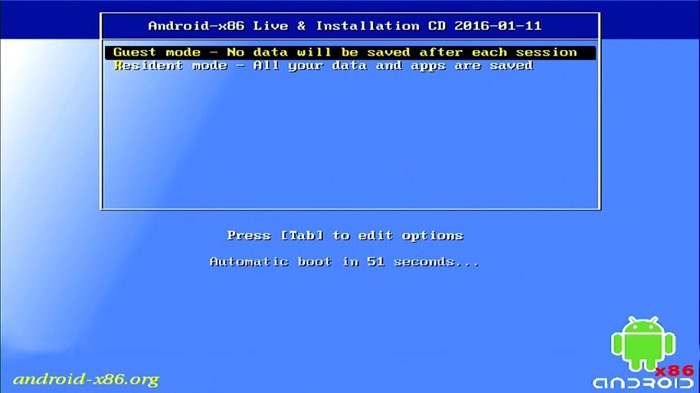 In both the cases, you can plug the USB stick in a PC and start using the Remix OS, However, you might want to go with Resident mode if you want to keep a personalized home screen.
Despite Remix OS doing all the modifications on Android to make it suitable for running in a Desktop environment, which is, the ability to use Keyboard & Mouse, the apps still work the way they do on a Smartphone.
While Remix OS 2.0 is certainly not ready for the masses as it brings a few errors and there is a lot of room for improvement, It still gets your stuff done. When I was using Chromebook HP as my primary computer, I loved the super lightweight and smoothness but missed using the apps that were on Android.
Google is working on bringing Android and Chrome OS together, until then, Remix OS fills the gap.