It is quite a niche-specific question, but I am sure many people are looking for a faster way to send images and screenshots from their mobile phone to a computer.
Send Photos from iPhone
For iPhone users, it is pretty fast to send files from their smartphone to a computer if it's a Mac.
Apple has built a feature called AirDrop which easily lets you send a file from your phone to your Mac computer or vice versa. And it does not even require any internet connection.
It is one of the benefits of using products from a single ecosystem. And Apple's ecosystem is known for this.
If you have an iPhone and a Windows-based (or maybe ChromeOS-based) laptop, a drop will not function as it is limited to Apple products only.
What you can use instead is, Snagit. We have already read many articles about the Snagit app, an amazing screenshot-taking and editing tool.
It also has got anan app for iPhone. Once you have the app on your phone, you can use it to send photos and screenshots to your Windows-based computer, given that Snagit is installed on it.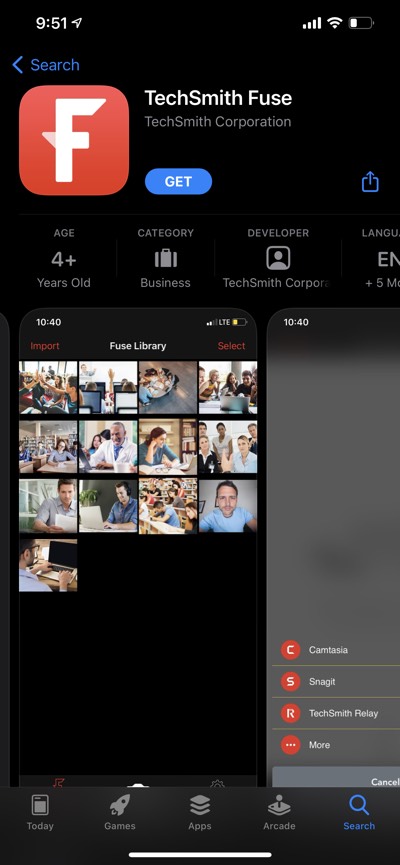 The transfer of files is as fast as a drop if both your devices are connected to a single Wi-Fi network so that they can use Local Network to share the file.
Send photos from Android
If you have an Android smartphone, then are only option to send photos and screenshots faster on your computer is Snagit.
Since the Snagit app is a cross-platform app, it is also available for Windows PC. And that text with use app is available for Android as well.
You can use the Techsmith Fuse App to send photos and screenshots or any image from your mobile phone to your Windows laptop.
Snagit is a premium tool that costs around $40. But it also gives if a free trial of 30 days to decide if it is useful to you. Because it is not just for transferring photos in screenshots from a mobile phone to your computer. It has much more features, and the Techsmith Fuse app is just an added feature.
Other ways to send files in photos from mobile phone to computer
Share files and photos using WhatsApp
Apart from Snagit, there are other ways to share files between mobile phone and laptop. One of the easiest and no-brainer features is also WhatsApp.
You can create an Empty group and use it as a single place to drop files you would want later. Since WhatsApp can be accessed on laptops and computers using the WhatsApp web, all your files in that group will be available on the computer.
How to create an Empty WhatsApp group?
To create a group, you need two people to add yourself along with some other random number saved (preferably your friend, because they will get notified).
Whatsapp group is created. You can remove that other contact. The group now belongs to only you, so you can use it for anything, like a space for taking notes, are saving files you may need to forward later to some other WhatsApp contact.
Share files and photos from mobile phone to computer Using Google Drive and Dropbx
Then you can also use cloud-based services such as Dropbox or Google Drive. Since apps for both the services are available for Android and IOS, you can upload files and photos to them and then access them from your computer.
Photos and screenshots do not take a lot of space, so it is easy to upload them and download them.